Ruark R1S continues the radio revival
Style-conscious speaker brings streaming service support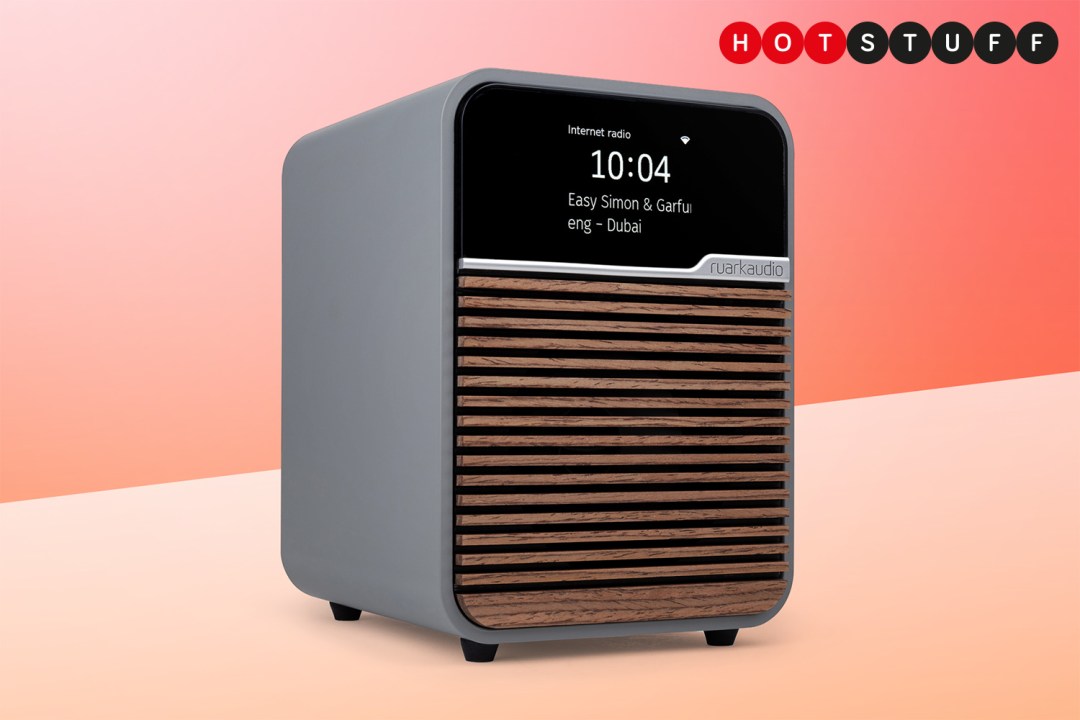 Music lovers with an eye for design should appreciated Ruark's latest attempt to keep the humble radio relevant in the age of podcasting and streaming services. The Ruark R1S might have heritage styling, but it's cutting edge underneath, with extensive connectivity and smartphone app support.
Essentially an internet-connected version of the R1 digital radio, which has itself now reached its fourth generation, The R1S adds Wi-Fi into the mix. It brings internet radio, as well as DAB and FM tuners, with a section dedicated to podcasts. Spotify Connect, Amazon Music and Deezer are all supported, and the British firm even reckons the R1S is ready for Spotify Hi-Fi when (or if) the service finally rolls out.
There's Bluetooth 5.0 for pairing your other gadgets, plus a USB-C port for charging them and a headphone output for personal listening. It also supports the new Oktiv smartphone companion app, for choosing sources and controlling playback remotely.
Audio comes courtesy of a Class A-B amplifier and bespoke NS+ full-range driver, which Ruark says delivers "class-leading, natural sound" at all volume levels.
Finished in Mid Grey, with Ruark's signature RotoDial rotary controller up top, and a blend of glass and hand-crafted wood grille at the front, the R1S looks suitably retro. That wood is sustainably sourced, then treated to look like hardwood.
There's a full-colour OLED screen waiting to spring into life underneath, with a light sensor to automatically dim it at night in case you wanted to keep one on your bedside table. It'll show album artwork and DAB station info, as well as the time and currently active source.
The R1S is mains-powered, but plays nicely with the optional BackPack 3 battery pack for taking with you on the move.
It goes on sale from today, for £299, directly from Ruark and through authorised retailers.