What is Google Chromecast, and how does it work?
Everything you need to know about Google's streaming stick and the tech behind it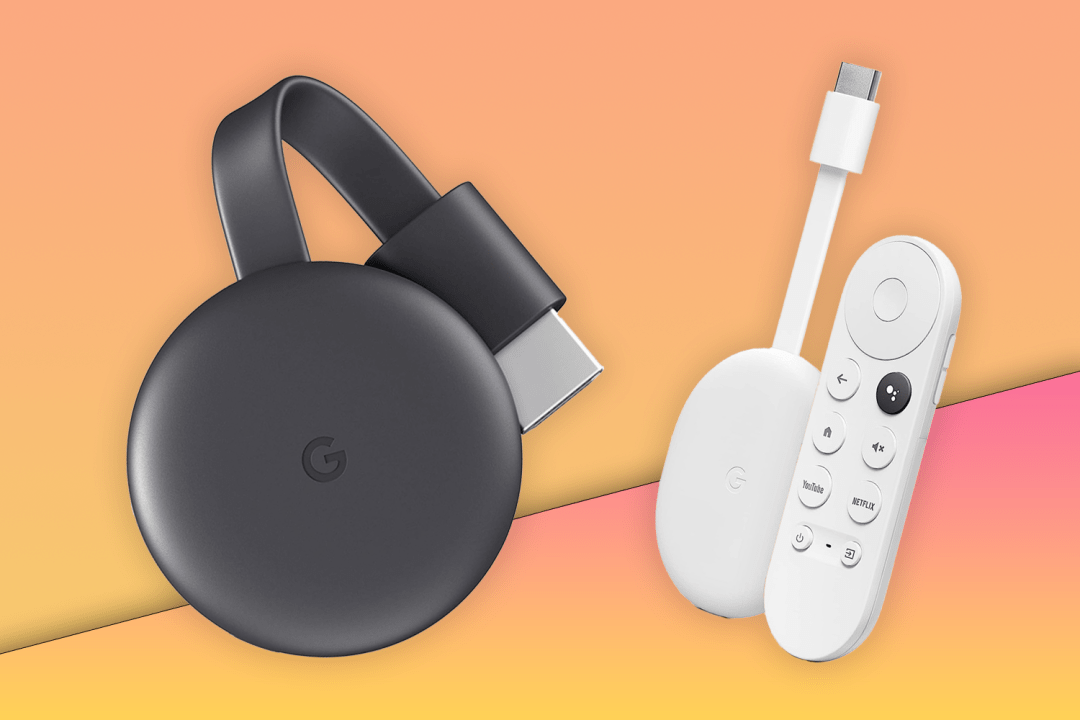 Seen the Cast option while using your smartphone or computer? Looking for a new streaming stick, but not sure what a Google Chromecast is? Don't worry, all is not lost! As confusing as Google's streaming tech might be, it's not as complicated as it first appears.
Here, we explain everything that you need to know about Chromecast, and how the streaming works.
What is a Chromecast?
Chromecasts are Google's range of streaming sticks. Like pretty much everything other streaming device available, it plugs into the back of your telly and lets you watch content through it. You can stream video and audio to your screen from your other devices, or even use it to bring smart functionality to your "dumb" gogglebox.
Older Chromecasts only let you stream content to the streaming stick, but the newer Google TV models pack a fully fledged interface along with a remote. There are rumours of a cheaper, basic Chromecast making a return, but there's no word on that yet. Still, the primary function of these streaming devices is to receive content from your smartphone, tablet, or computer.
Setting one of these up is pretty easy. You just plug the puck into the back of your telly, plug it in to the wall, and wait for it to turn on. You can set things up using your smartphone and the remote.
What can Chromecasts do?
Chromecasts connect to the internet to stream content from your smartphone, tablet, or computer, or to access your favourite streaming apps. It'll stream both audio and video to your telly in either HD or 4K, depending on your model. For example, you can move a YouTube video from your phone to the telly. Or, you could jump straight into Netflix or stream music.
If you're using an Android device or running Google Chrome, you'll find the Cast feature built-in. This lets you quickly and easily share what's on your device to a Chromecast. Not only can you beam over video and audio, but you can mirror your entire screen. Other Google services, such as Google Photos, and the brand's productivity tools support easy connectivity to your Chromecast.
On top of this, there is a selection of games you can download to the streaming stick. Plus, you'll also find quick access to the Google Assistant built-in. Using the remote, you can speak to the smart assistant to control your home, content, and more.
How does casting work?
You've heard us throw the term Cast around, but what exactly does this involve? It's essentially the name Google gives the feature that lets you stream content. When you Cast something, you're simply streaming it to the Chromecast from your other device. There's no set-up for you to do, nor wires involved. Everything is done straight over the web, seamlessly. Casting is relied on less with newer models thanks to the interface and remote, but it's still a really handy way to mirror your device screen.
Plenty of apps also support the Cast feature themselves. YouTube, Netflix, Spotify, Facebook, and more all have their own Cast button built-in to the app or website. However, if the platform you're looking for doesn't support Casting natively, you can always just stream your entire screen.
Note that you can only Cast content to Chromecast devices. If you don't own or have a Chromecast set-up, you won't be able to use the feature.