Google Glass preview
UPDATE 23/06/14: The Google Glass Explorer Edition is now available in the UK for £1,000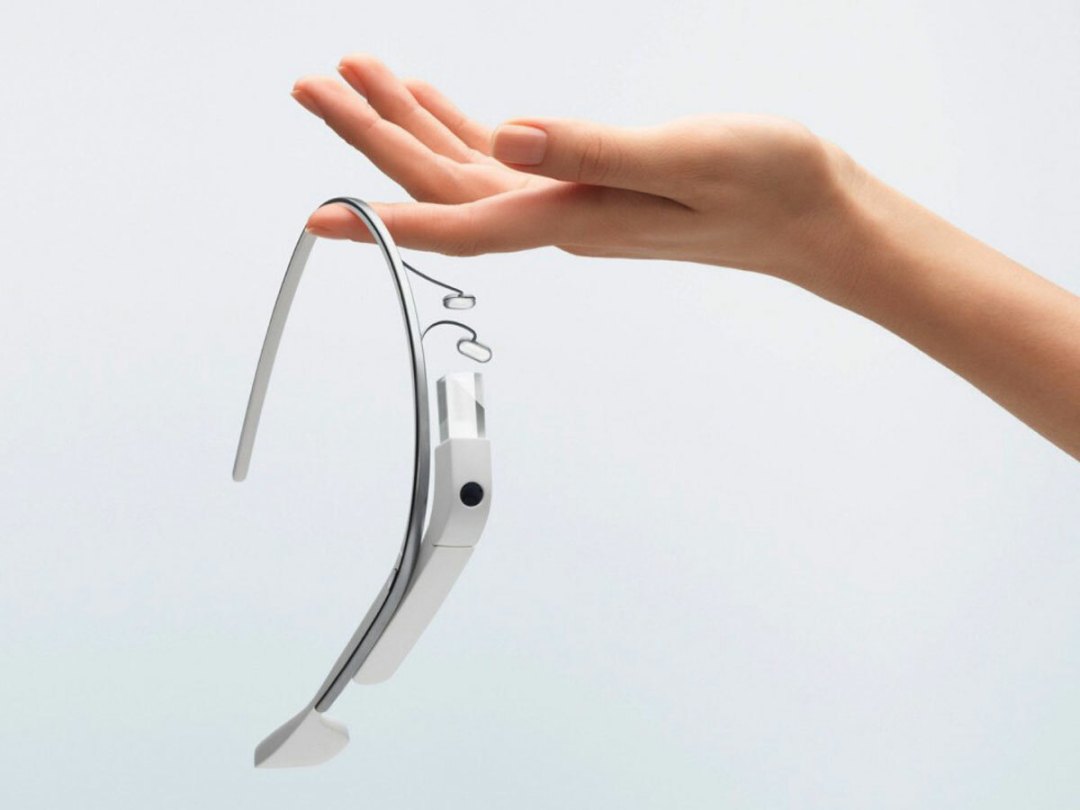 Essential slice of the future? Toy for overpaid early adopters? A symbol of tech's increasing intrusion into our lives? Whatever the truth – and it may be that it lies somewhere in the middle of all those things – Google Glass is the most famous piece of wearable tech on the planet. And it's not even in the shops yet.
So what should you expect from Google's smart specs? We've brought everything you need to know about Glass together in one place.
READ MORE: Stuff gets hands-on with Google Glass
Design
So far, the only version of Google Glass that has been shown to the public and press is the pre-release Explorer Edition, which consists of a single band of titanium with the computer and display components mounted on the right hand arm. It's flexible and light at just 50g. Glass comes in five colours: white, black, grey, sky blue and orange. For sunny days, a set of twist-on shades with polarised, impact-resistant lenses is now supplied.
In January 2014, Google released four sets of frames dubbed the Titanium Collection. Made of titanium (natch), they're compatible with both Glass and prescription lenses and priced at US$225 (£150) apiece. You'll need to pay an optician extra for the prescription lenses, of course.
Google has talked up the possibility of working with third-party sunglasses and glasses companies such as Ray-Ban and Warby Parker in the future, so chances are there'll be a far wider choice of looks available not too long after release.
Specs
Google Glass Explorer Edition features a Liquid Crystal on Silicon (LCoS) LED-illuminated display with a resolution of 640 x 360, which the wearer views via a reflective "jewel" lens mounted in the top right of his or her field of vision. Google claims that viewing the display is like looking at a 25in HDTV from eight feet away.
The tiny on-board computer is powered by a Texas Instruments dual-core CPU running at 1.2GHz, along with 682MB of RAM and 16GB of storage (12GB of which are available to the user). At the time of writing it's running a modified version of Android 4.0.3 Ice Cream Sandwich, but Google has revealed that a 4.4 KitKat update is to be released "soon".
The Explorer Edition sports a raft of sensors (light, proximity, compass, accelerometer and gyroscope) as well as b/g Wi-Fi, Bluetooth and a camera capable of taking 5MP stills and 720p HD videos. There's also a bone conduction audio transducer for sound, while an optional wired headset allows you to listen to stereo audio (the earbuds cost US$85, around £50).
Glass isn't a standalone device, but rather a companion device that keeps in constant touch with your smartphone (pretty much a necessity as it doesn't have its own cellular data connection or GPS). It'll work with any Bluetooth-equipped phone, but you won't be able to run the MyGlass app (more on that below) unless the phone is using iOS 7 or Android 4.0.3 and above.
The built-in battery is perhaps Explorer Edition's greatest weakness, because even with light use it's unlikely to power Glass for more than a day. If you leave the screen on constantly, it'll be drained in just two or three hours. We've got our fingers and toes crossed in the hopes that battery life will be improved with the retail edition.
READ MORE: Got Google Glass? Don't be a Glasshole, says Google
User interface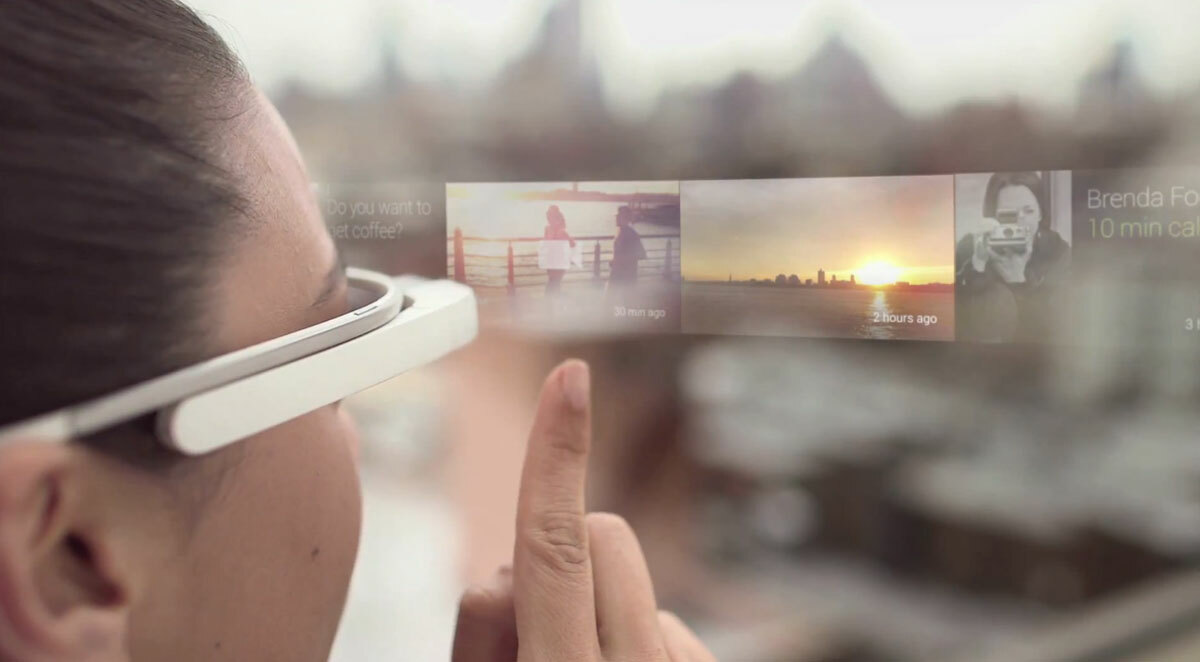 There are two main ways of controlling Glass: the touchpad and voice commands.
The touchpad is located on the side of the device and allows you to swipe through a timeline-like interface on the screen: swipe back to show current events (weather etc) and swipe forward to show past events (photos you've taken, phone calls you've made etc).
Far more interesting is voice activation. After tilting your head up or tapping the touchpad to activate the computer, you can say "OK Glass" followed by a question or instruction: "take a photo", say, or "how tall is the London Eye?" You can also send text messages and open apps this way – it's pretty much the default way to use Glass and Google's voice recognition technology is excellent.
Visually, the UI uses a similar "card"-based approach to Google Now on an Android phone or tablet, and it looks sufficiently clean, simple and large on the jewel display. It also has the clever knack, like Google Now, of knowing what you're going to look for before being asked. If you've booked a flight, for instance, it'll bring up departure details on the day.
Apps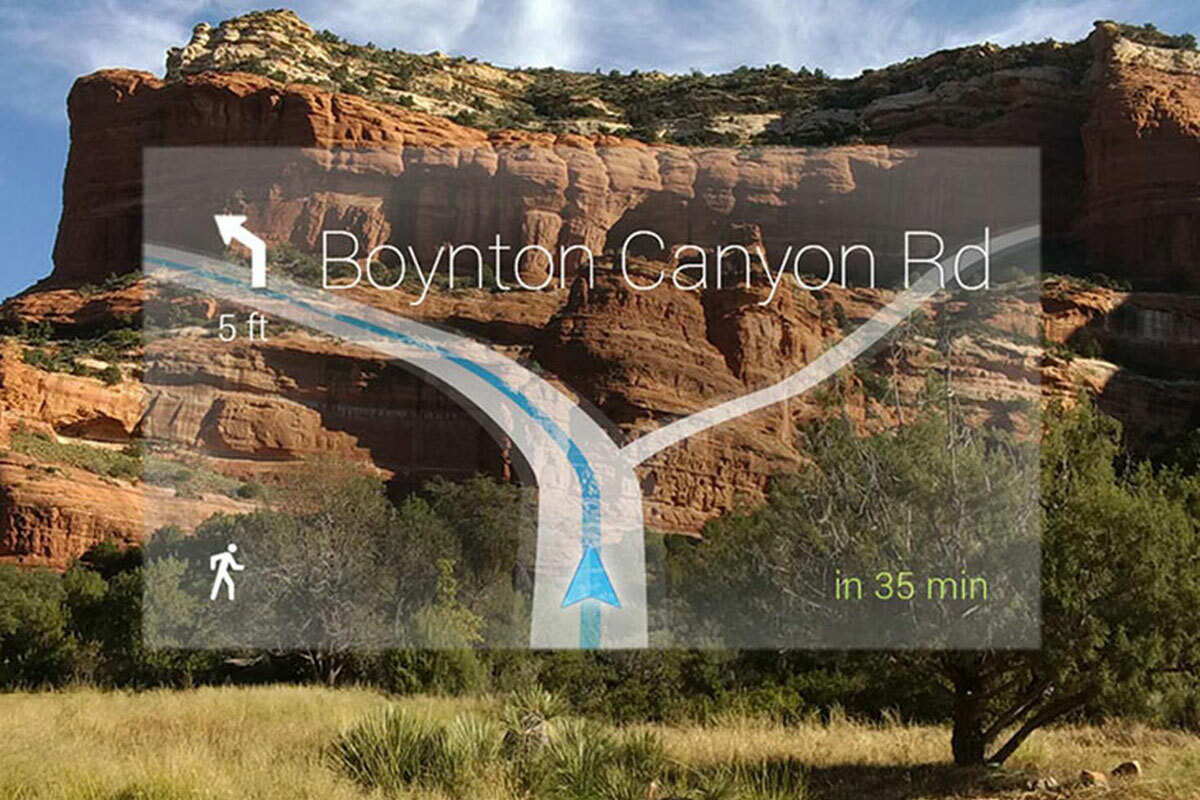 At present there aren't a huge number of "official" apps for Glass, but by the time it's released there should be plenty (thanks to Google releasing the Mirror API last April, developers are able to build their own apps). Google services including Gmail, Google Maps (with turn-by-turn navigation), Google+ and Google Now each have apps, and the company's MyGlass companion app allows users to manage Glass from an iOS or Android device.
At present, third-party apps from the likes of Evernote, Path, The New York Times, Elle, CNN are available, as well as translation service Word Lens – particularly interesting because it can translate foreign languages into English in real time, as you look at them.
Price and availability
Currently, Glass is only available to US residents who enter the Explorer Program – essentially, Google is drip-feeding Glass to selected people – and costs US$1500 (£900) plus tax.
The consumer version of Glass, however, will cost less (Google hasn't said how much exactly) and will be in shops before the end of 2014. At the moment, we can't get any more specific than that.
Update 23/06/14: Google has just opened the Glass Explorer programme in the UK, and to qualify all you need is to be 18 or older and in possession of a valid credit card. Oh, and you'll need the £1,000 asking price, of course. You can order it now from the Play Store.
READ MORE: Google Glass and its rival smart glasses: everything you need to know