Apple iPhone X review round-up
Does Apple's bold reinvention really live up to the hype?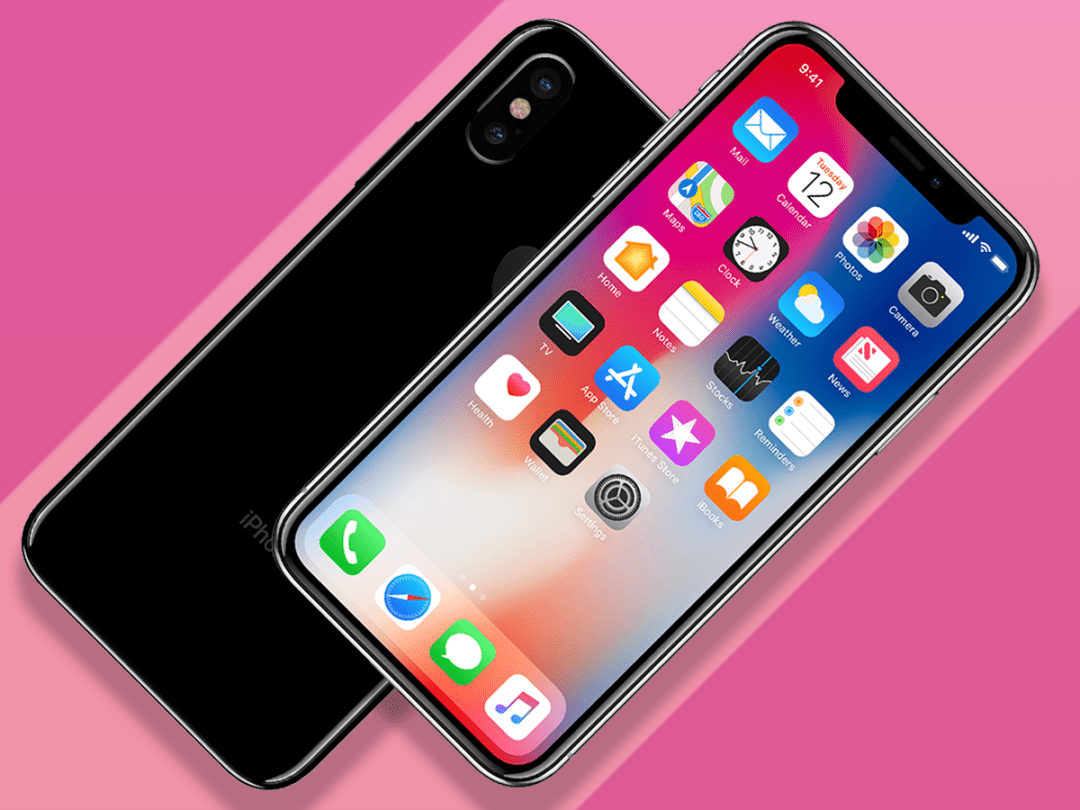 Last month's Apple iPhone 8 and iPhone 8 Plus were fine handsets – the latter much more so – but they've been overshadowed by Apple's next smartphone, the iPhone X.
Releasing this Friday in seemingly very limited quantities, the iPhone X delivers the kind of comprehensive and seriously premium overhaul that we've been awaiting the last couple years from Apple, with a brand new, screen-centric design, as well as other enhancements and perks that could make it the phone to own this holiday season.
Of course, it's insanely expensive, starting at £999, and that's sure to frame any thoughts of actually springing for this smartphone.
We're not quite ready to make our call on the iPhone X, although you can read our first hands-on review from last month. However, some other professional reviews and in-depth impressions have started hitting the 'net, so here's a look at what the tech world thinks so far.
Design: It looks expensive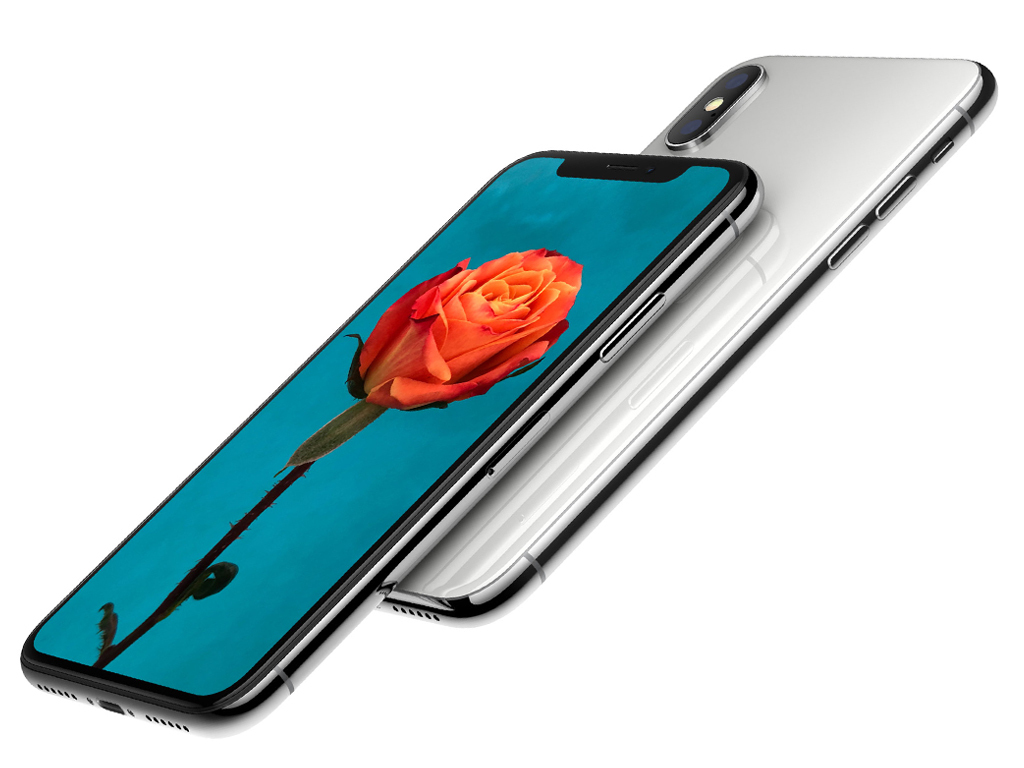 Apple fans have been craving a design shake-up for a while now, and it sounds like the iPhone X really delivers. "At a glance, the iPhone X looks so good one of our video editors kept saying it looked fake," reads The Verge's tentative review. "It's polished and tight and clean."
However, they continue, "It's gorgeous, but it's not flawless." They point to nicks and scratches accumulating along the chrome frame, a small ridge between the chrome and glass, and an oversized camera module on the back that's even more pronounced than on the iPhone 8 Plus. Still, by and large, reviewers' complaints are small niggles.
"It's the most radical visual change the iPhone line has ever seen, and I sort of love it," says Engadget's piece. "Aesthetics aside, the iPhone X feels fantastic, with a level of fit and finish that's highly impressive even by Apple's standards."
The Verdict:
Apple has designed a phone that actually looks like it's worth £999+, even if you might be initially terrified to wield it in the real world. It's a stunner overall, and an impressive transformation from the iconic original formula.
Screen: Top notch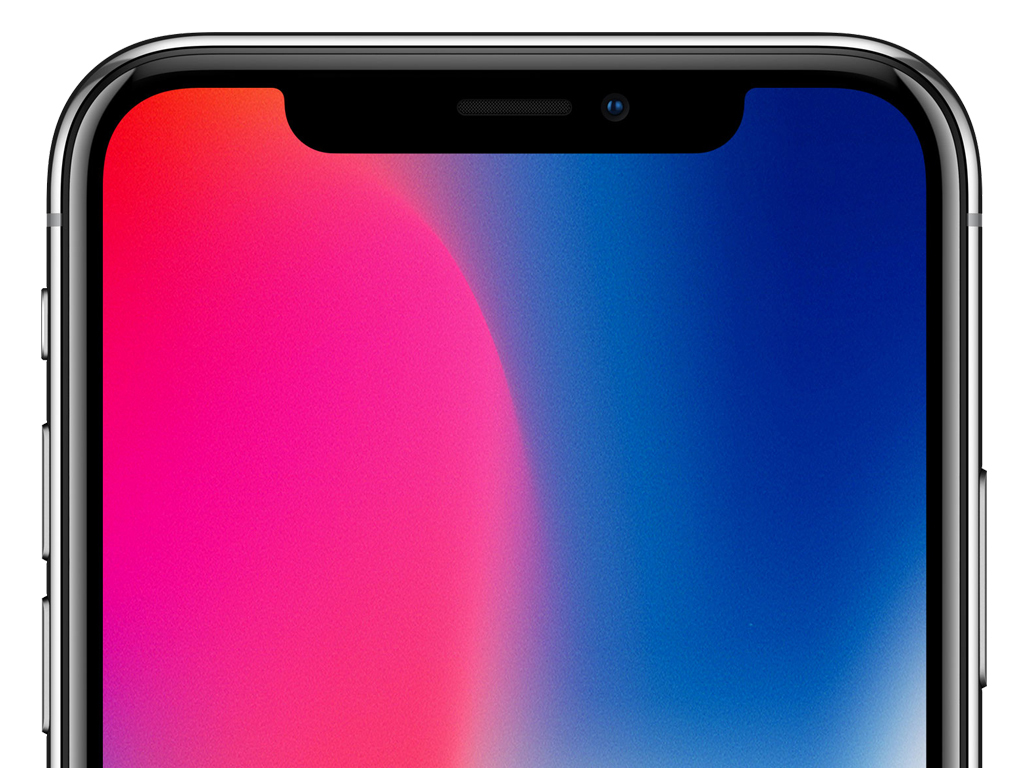 The iPhone X features Apple's first-ever OLED display after a decade of LCD panels, offering stronger contrast and true blacks, plus it's a higher-resolution screen than the iPhone 8 Plus, even if it doesn't hit the Quad HD standard that many Android flagships feature. And it's an edge-to-edge 5.8in, extra-tall panel, hitting all four corners with minimal bezel all around.
And it's a total stunner. "The iPhone X display is the best display I've ever seen on a smartphone," effuses CNBC's review, stating that it tops the reviewer's previous picks of the Samsung Galaxy S8 and Galaxy Note 8. It's a Samsung panel on the iPhone X, but they praise Apple's tweaks, including the True Tone tech that adjust colours based on ambient lighting.
TechCrunch's extensive review notes that OLED displays, including this one, suffer a bit when you're not looking at them head-on. But they surmise, "From the front-ish though? Wooof. It's good." The reviewer also writes, "I hate to say it, but it makes the iPhone 8 Plus LCD look kind of like butt." That's a technical term, of course…
Of course, we can't forget the notch: the little chunk out of the top of the screen used to house the TrueDepth cameras and sensors. It's been the subject of consternation since the phone was announced, but guess what? Most of the reviewers say that they stopped thinking or caring about it once they'd handled the iPhone X for a while, aside from running into apps that aren't yet optimised for the phone.
"The notch seemed like a clumsy design compromise at first, but after a few hours of using the phone, I naturally stopped paying attention to it," writes Engadget. Wired called it "a tiny distraction in your peripheral vision that you eventually get past."
The Verdict:
Perfectly sized, beautifully crisp and amazingly bright, the iPhone X's screen seems to be one of the best on the market today. The notch isn't ideal, with some non-updated apps working weirdly around it, but ultimately you'll probably get used to it very quickly.
Cameras: Even sharper shooters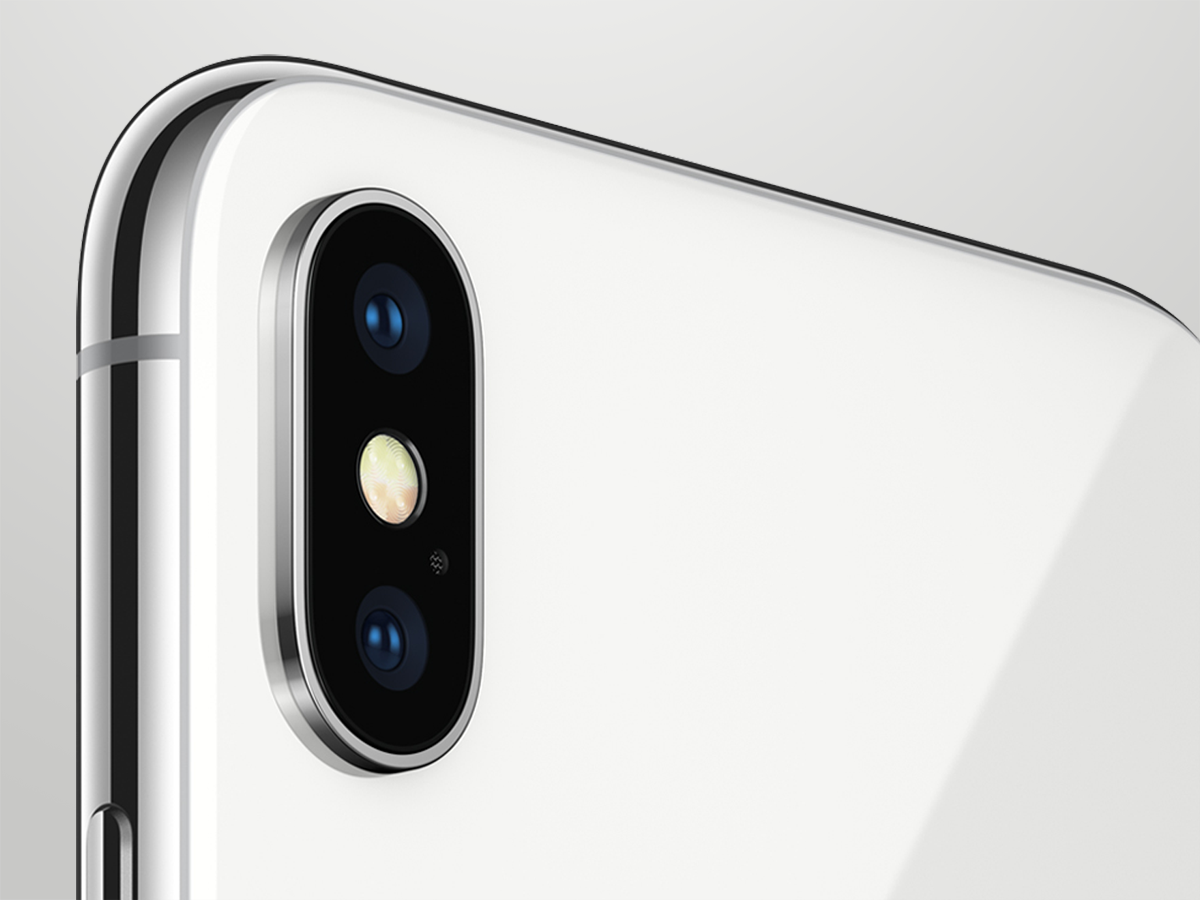 The main dual-camera setup of the iPhone X isn't dramatically different from that of the iPhone 8 Plus, despite their vertically-stacked orientation this time around. Most of the same hardware is intact, but this time the secondary telephoto sensor is at f/2.4 aperture instead of f/2.8, letting in more light, plus it has optical image stabilisation.
In ideal, daytime lighting conditions, "you're going to see almost zero difference between the two cameras," writes TechCrunch about the upgraded telephoto lens. But elsewhere, there are notable advantages. The 2x zoom mode on the telephoto lens benefits from the stabilisation, and their reviewer found himself frequently defaulting to that mode. Similarly, low-light shots were significantly improved.
And we're already talking about a rather excellent camera setup from the iPhone 8 Plus: we called it "one of the best smartphone cameras we've ever tested," and now you get some tangible benefits on the iPhone X. In our view, the Pixel 2 and Pixel 2 XL have recently taken the lead in this department, but we're excited to test out the iPhone X's setup.
The Verdict:
The iPhone X takes one of the best smartphone camera systems on the market today and makes it slightly, but noticeably better. It may give the Pixel 2 a run for its money.
TrueDepth: Truly (mostly) impressive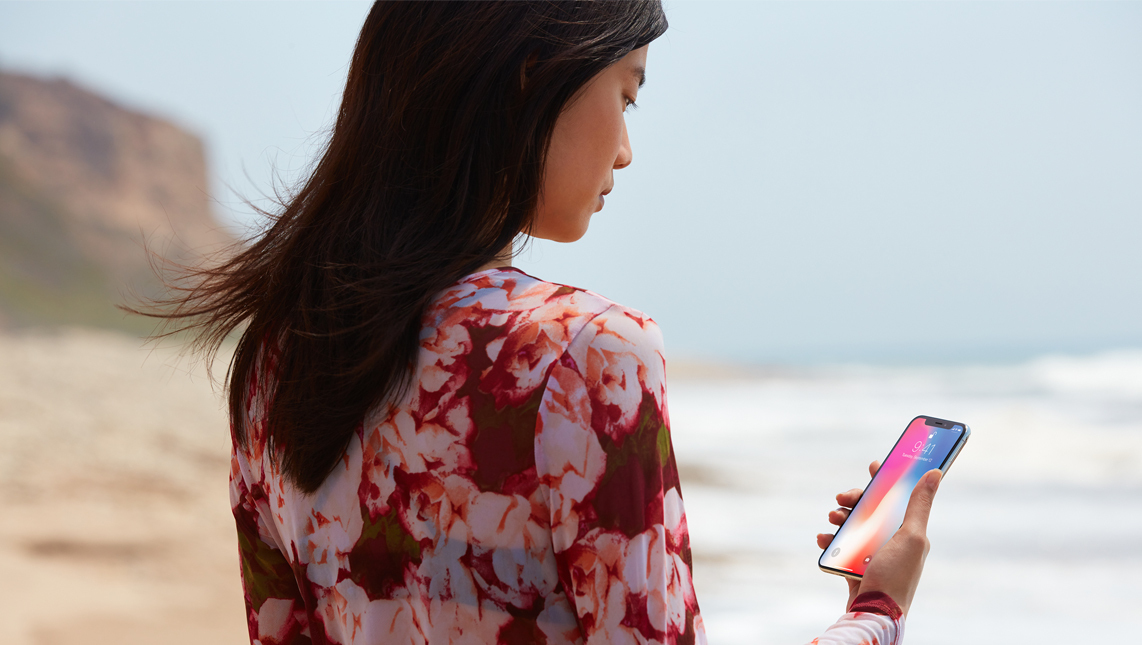 What about the front camera, then? That's where the iPhone X really bucks the trend of its predecessors, ditching the common selfie cam for the new TrueDepth system. It analyses your face with an infrared camera and dot projector, and uses that info to unlock your phone, create animated emoji, and take impressive blurred-backdrop portrait shots.
With no TouchID sensor on the iPhone X, Apple's new Face ID security system takes its place, letting you unlock your phone and use Apple Pay by looking at your phone. How well does it work, then?
"If Face ID doesn't work, the entire promise of the iPhone X falls apart. The good news is that Face ID mostly works great," writes The Verge. "The bad news is that sometimes it doesn't, and you will definitely have to adjust the way you think about using your phone to get it to a place where it mostly works great."
In short, it works best indoors in most kinds of lighting, but struggles a bit outdoors and in bright sunlight and outdoor lighting. You'll also need to hold it fairly close to your face, in a range of about 10-20 inches away, for the best reading. When it works well, it's speedy and efficient, plus setup is a breeze. But it's not flawless. Not yet, at least.
Your experience might vary, though. "It's worked every time for me," writes The Telegraph. "Setup is easy, and you don't have to hold the phone right up to your face for it to unlock – if the phone's screen is somewhat facing your way it should recognise you. And yes, it still works if you're wearing glasses."
No surprise: the Animoji are also super fun to use and impressively animated. Who wouldn't want to be a cartoon poop? Actually, don't answer that.
The Verdict:
Face ID is a little hit-or-miss right off the bat, although it should improve over time as it learns your face, plus Apple will surely tweak it. And the TrueDepth system unlocks other fun perks, like Animoji and selfie portraits.
Performance: Few complaints
Like the iPhone 8 and iPhone 8 Plus, the iPhone X features the fastest smartphone processor on the market right now: Apple's own A11 Bionic chip. With 3GB RAM alongside, the phone absolutely flies and has no problem handling media, apps, multitasking, and more.
It's essentially the same setup as the iPhone 8 Plus, and you won't find a faster phone out there today. There are comparable Android phones in everyday usage, sure, but not faster ones.
In any case, what many reviews have been focusing on is how iOS 11 is adapted for this new phone design. Now that the home button is gone, you'll use an array of new swiping gestures to bounce between apps and get from the home screen into apps (and vice versa). There's an adjustment period, naturally. TechCrunch says it took five days to for their reviewer to overcome the awkwardness.
"Day five is the turn," they write. "The point at which the hardest habit to break, tapping the home button to move from any other screen to your home screen, is starting to break up."
Most of the reviewers didn't have enough time with the iPhone X to properly ascertain its battery life, but suggest that it seems comparable to the iPhone 8 Plus, which typically provides a strong full day of uptime. And it has wireless charging capabilities, just like the iPhone 8 models. However, CNBC cautions that "the iPhone X gets hot" with extended usage.
The Verdict:
The iPhone X, like the iPhone 8 devices, has plenty of processing power in tow – more than you'll need to do pretty much anything with your phone. Getting used to the lack of a home button takes time, but Apple's smart iOS 11 tweaks eventually shine through.
Verdict: It's the ultimate iPhone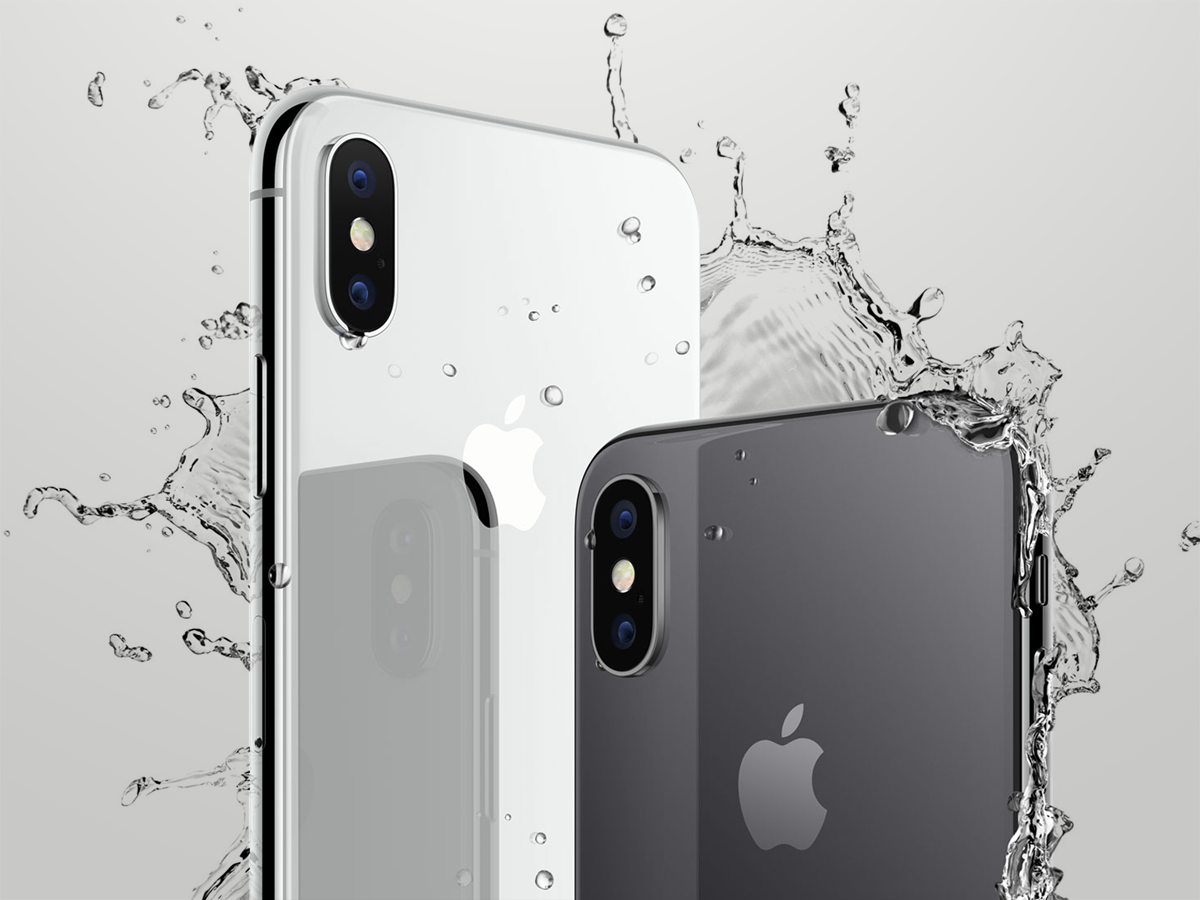 Apple's iPhone X is transformative for the iconic smartphone line, and given its price, it better live up to the hype. Luckily, reviews suggest that it really does, assuming you can stomach the £999+ investment needed to pick one up.
"The iPhone X is clearly the best iPhone ever made," writes The Verge. "It's thin, it's powerful, it has ambitious ideas about what cameras on phones can be used for, and it pushes the design language of phones into a strange new place. It is a huge step forward in terms of phone hardware, and it has the notch to show for it."
Meanwhile, iMore calls it "the best damn product Apple has ever made," and yes, they're talking about all of Apple's products. Even the Newton! The reviewer also concludes, "It's the most fun I've had with any device since the original iPhone."
Says TechCrunch, "Apple bet enormously big on a bunch of technologies all at once on the iPhone X and it delivered almost across the board," citing the slightly annoying notch and some viewing angle deficiencies as outlying issues. "It really is like using the future of smartphones, today."
Well, there you have it: pretty much everyone seems overwhelmingly impressed with the iPhone X, even if there's a learning curve and some things are a bit odd or different. We're looking forward to bringing you our own verdict soon, but for now, other impressions suggest that Apple's revamped iPhone really delivers.