Bang & Olufsen Beoplay EQ review
Playing with your noise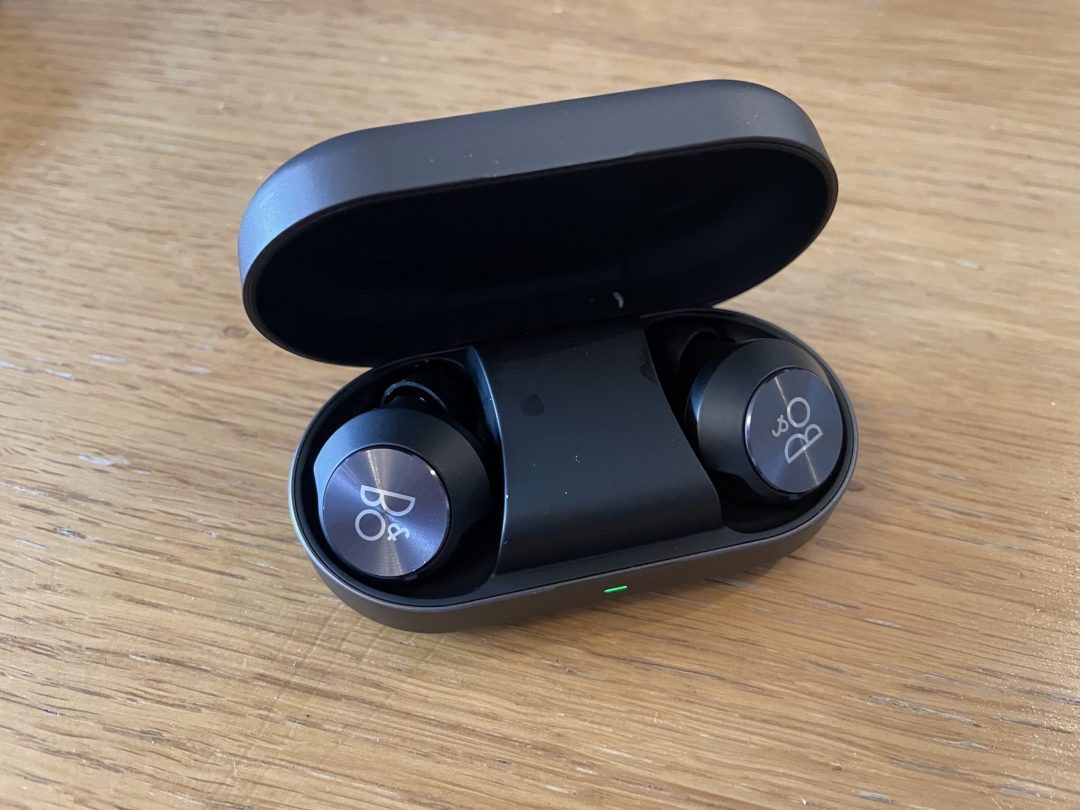 Bang & Olufsen has had a busy year, but no audio brand worth its weight in fancy speakers can finish 2021 without a pair of noise-cancelling earbuds in its lineup.
And sure enough, along comes the Beoplay EQ, B&O's first ANC true wireless buds. As you'd expect from B&O, these stylish in-ears sound great, but they're also predictably pricey; at £349 coming in at at least £100 (and in some cases even more) more expensive than five-star rivals like Apple's AirPods Pro, the Sony WF1000-XM4 and the Bose QuietComfort Earbuds.
Which leads us to the very obvious question you no doubt want answering: are B&O's buds worth it? Read on to find out.
Design: premium plugs
Bang & Olufsen don't tend to scrimp on design, and for the kind of money it asks for for its products, nor should it. Available in Black Anthracite and Sand Gold Tone, the Beoplay EQ are some of the nicest wireless earbuds we've screwed into our ears, hitting something of a sweet spot where size is concerned. The rounded buds aren't too bulbous, not are they so small and delicate that droppages are an ever-present concern. Their ergonomic design means they sit snugly in your ear, and you get a range of interchangeable silicone eartips to ensure the optimum fit.
Weighing in at 8g for each bud, the Beoplay EQ are heavier than the AirPods Pro, which for our money still reign supreme when it comes to so-light-you-forget-you're-wearing-the-damn-things comfort, but a smidge lighter than the Bose QC Earbuds. What's crucial is that B&O's preference for using premium materials to construct its products doesn't result in earbuds that constantly remind you that you're wearing them.
The machined aluminum discs on the edge of each earbud aren't just there for show (although it is on each of these that you'll find some quite unsubtle B&O branding); they're also touch-sensitive, allowing you to play/pause music, turn the volume up or down, take calls and cycle between the three noise-cancelling modes without needing your phone. Annoyingly, though, you seemingly can't skip tracks with the on-device controls.
The Beoplay EQ have an IP54 splash and dust resistance rating, so don't worry too much if you get caught in a shower. And as for the case, it's made of textured spacecraft-grade aluminum and houses the earbuds using satisfyingly snappy magnets. It isn't the lightest case, but crucially isn't as comically large as that of the QC Earbuds, and the rubber base enables Qi wireless charging.
Features: Quiet please
The biggest difference between the Beoplay EQ and the B&O buds that came before them is the addition of noise-cancelling, or if you want to get all official about it, Adaptive Active Noise Cancellation (ANC). In conjunction with a dedicated ANC chip, four microphones (two on each bud) are always monitoring the world around you and automatically adjusting the ANC levels accordingly. Meanwhile, an additional beamforming microphone on each earbud employs "retune noise reduction technology" to keep your phone calls clear at all times. Basically, if there's an ambient racket, the Beoplay EQ will do everything in their power to ensure it isn't interfering.
By double tapping the left earbud's touchpad you can hop between ANC, passthrough and neutral settings, which can be customised in the Bang & Olufsen app. The slight issue with this is that the headphones play a subtle, very easy-to-miss sound when they've successfully switched mode, which means it's sometimes quite hard to know for sure whether your tapping has worked. It's fine if you're by a busy road and it's very clear when ANC is turned on, but if you're at home and it's reasonably quiet you might find yourself cycling through a few times to make sure you've got the desired mode turned on. Strangely, the app doesn't appear to tell you which ANC setting is active either.
Registering the headphones inside the app after you've paired them with your Bluetooth device also gives you access to a number of genre-specific listening modes and an EQ for fine-tuning. We were a fan of this interface when we reviewed B&O's debut gaming headset earlier this year and it is just as clean here.
One noticeable omission is the lack of voice assistant support. How useful Siri or Alexa actually are when you're out and about depends on who you ask, but given that a lot of the Beoplay EQ's competitors offer this functionality handsfree, we definitely have to highlight it.
Performance and battery life: B&O brilliance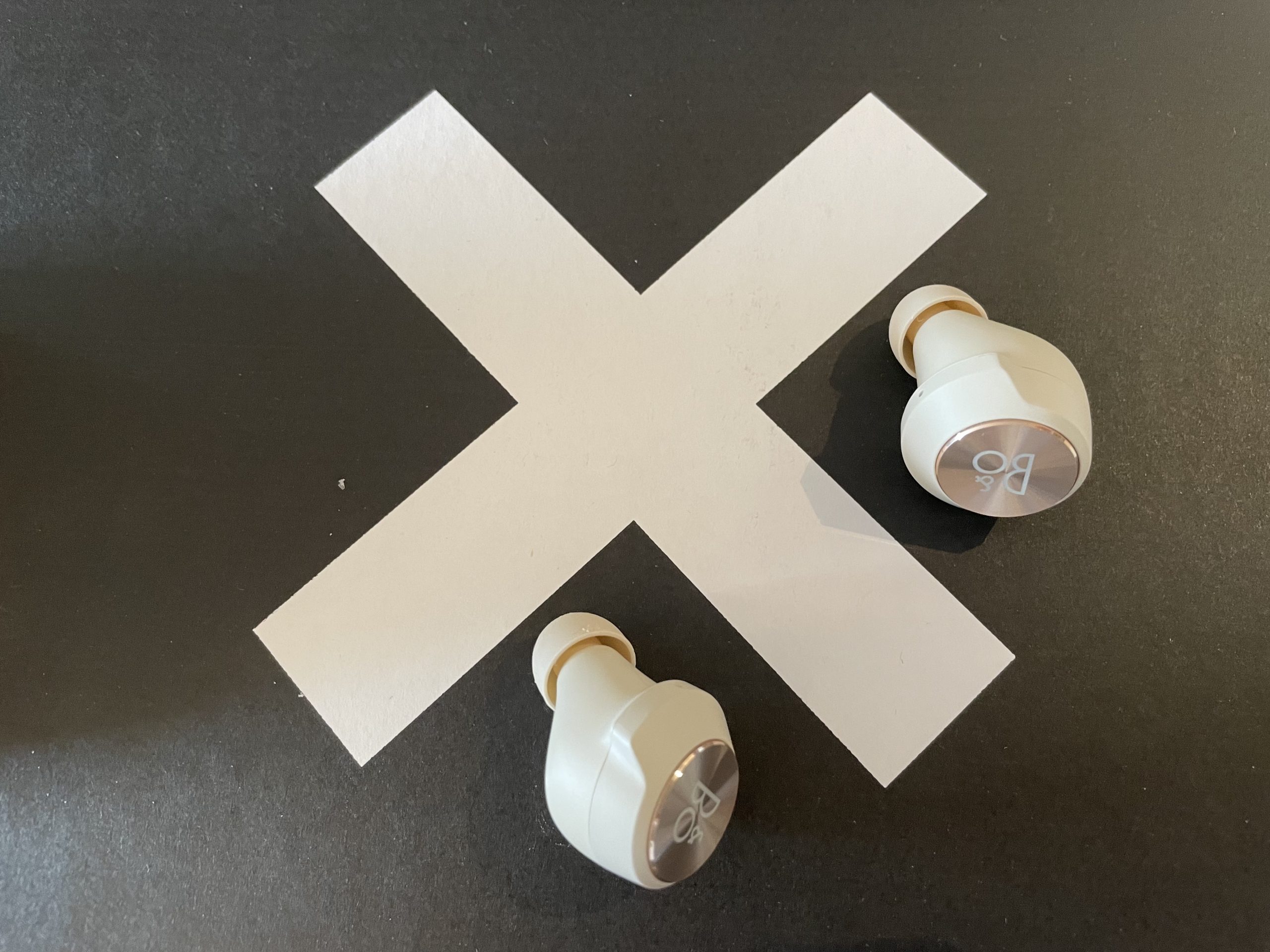 The Beoplay EQ support Bluetooth 5.2 and aptX Adaptive for superior streaming, and employ a new 6.88mm driver for delivering audio to your grateful lugs. And grateful they will be, because unsurprisingly for a B&O-made pair of earbuds, the Beoplay EQ sound brilliant. Very often when we test true wireless earbuds we secretly long for the detail and wide soundstage of our favourite over-ears, but there's nothing underwhelming about this listen.
We fire up 'Asking For A Friend' from Chvrches excellent new album, Screen Violence, and find that there's plenty of room for Lauren Mayberry's vocal to soar above the frantic synth and thumping bassline. Some might crave a bit more oomph from the low end, but you can always give that a bit of nudge in the EQ.
On Dave's 'Three Rivers', the piano and strings are given room to breathe while letting his typically impactful lyrics stand tall at the forefront of the recording. There's a sense of balance and naturalness when listening to music on the Beoplay EQ, regardless of genre.
As for the adaptive noise-cancelling, it's more than adequate, but didn't wow us in the same way as Bose's QuietComfort Earbuds. Most of the time the Beoplay EQ do a decent job of reducing ambient noise to a fairly insignificant murmur, but you're never completely cocooned from the outside world.
Battery life is 6.5 hours on a full charge with ANC turned on, and you can expect roughly an extra hour if you don't need noise-cancelling. A fully juiced charging case adds two more charges to the total. Pretty standard stuff these days.
The competition
The Beoplay EQ's most obvious competition are not the AirPods Pro, Sony's WF-1000XM4 or Bose's QC Earbuds, but the Bowers & Wilkins PI7, which cost the same are aimed at a similar crowd: keen audiophiles for don't mind lumping up a bit more cash for a premium product. We were big fans of these buds, which also offer adaptive noise-cancelling and sound fantastic.
The AirPods Pro don't sound nearly as good as the Beoplay EQ but are much cheaper and perform almost flawlessly if you're using an Apple device. Sony and Bose's buds do a better job of noise-cancelling than the Beoplay EQ despite costing a good chunk less, and both impress sonically too.
Simply put, you don't need to spend anything close to £349 on a pair of good true wireless ANC earbuds, but if you can afford the B&O premium, we can't imagine you'll be disappointed with what you get for your money.
Bang & Olufsen Beoplay EQ verdict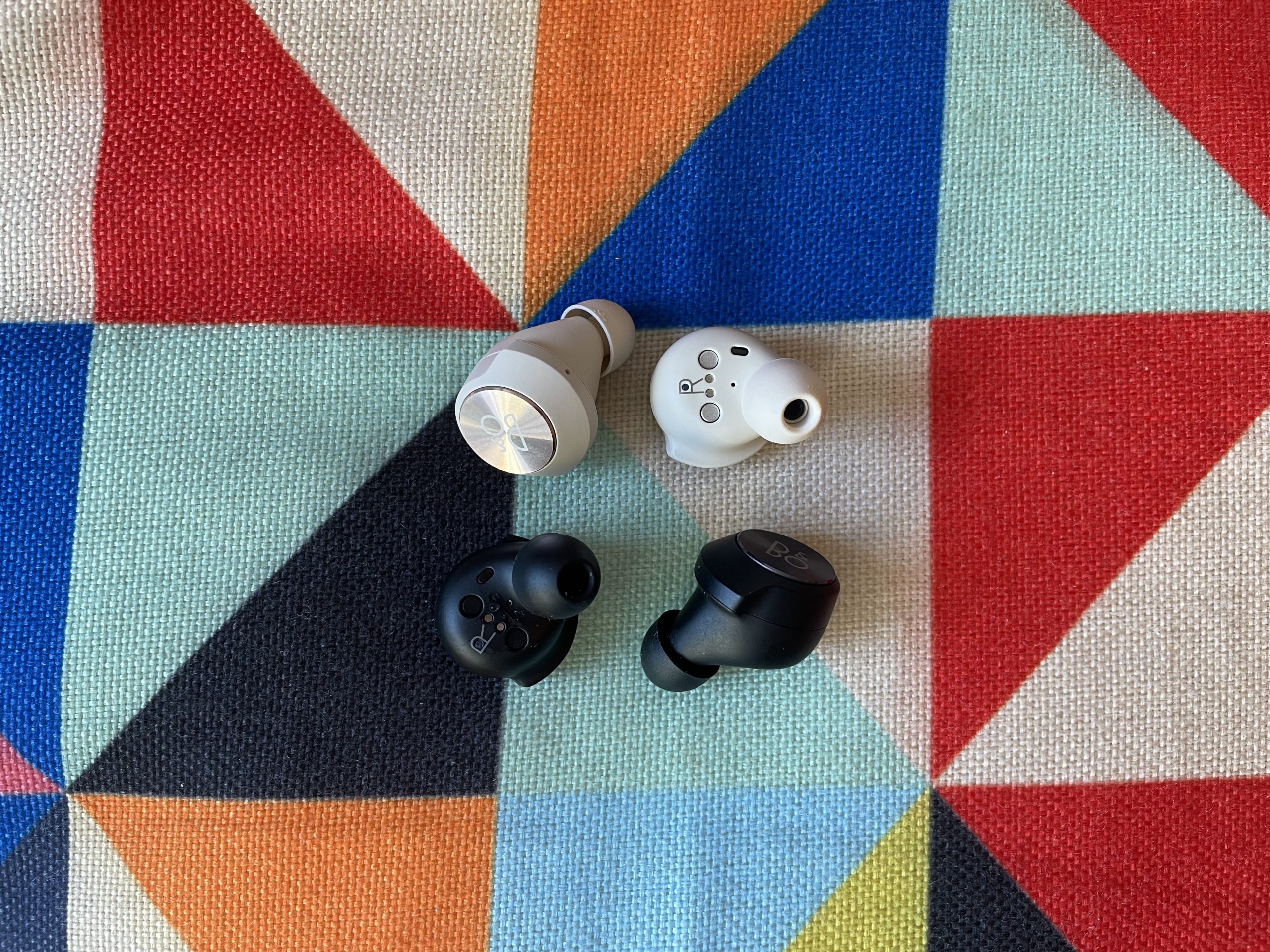 Really, it comes down to cash. If you like your audio products to feel premium in every aspect, the Beoplay EQ are a hit. They look the part, come with a fancy case, and live up to B&O's reputation when it comes to sound. The addition of ANC makes them definitively plane-ready, too.
But you can get more bang for your buck elsewhere if that's the priority, and we reckon the average consumer should still be looking at Sony or Bose first. Especially when they both have the upper hand on the noise-cancelling bit.
Still, the Beoplay EQ (presumably) round off a strong year for B&O headphones, and have given you yet another pair of earbuds to consider for your next purchase.
Stuff Says…
A premium pair of true wireless noise-cancellers for music lovers with cash to burn
Good Stuff
Great design and very comfortable
Balanced, detailed sound
Adaptive ANC on board
Bad Stuff
Noise-cancelling is good, rather than truly great
No voice assistant support
Controls can be fiddly