Apple Watch Series 8 review: marginal gains
With ever-increasing competition, including from Apple itself, can the Watch Series 8 hold its own with modest improvements?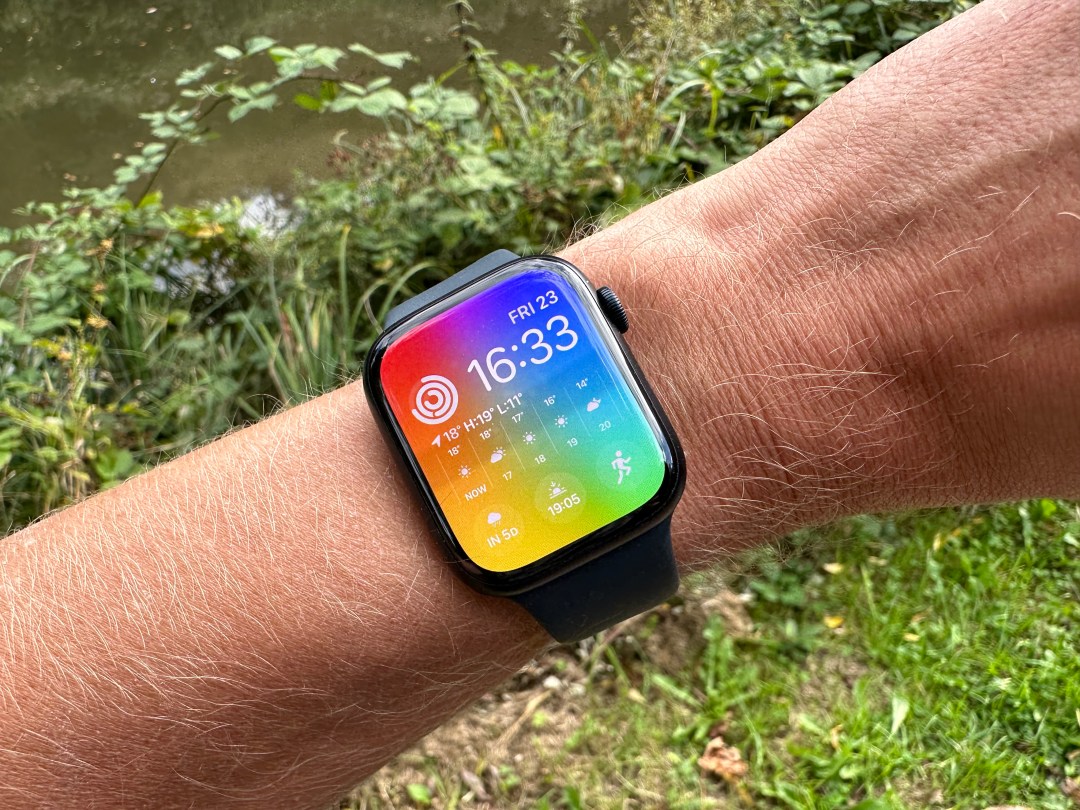 Apple's watches are diversifying and arguably the standard 'Series' model has lost out. Firstly, you've got the super expensive Garmin-bashing Apple Watch Ultra. Then you've got the new 2022 version of the entry-level Watch SE. Suddenly the 'default' Apple Watch Series 8 is playing piggy in the middle.
And with Watch SE boasting much of the same hardware, it very much feels like that's the new default Apple Watch – so what does the Series 8 bring to the table to make it appeal? We reviewed the 45mm midnight model.
How does it compare to Watch SE?
The first thing to say about the Watch 8 is that it uses most of the same hardware as the Watch SE. The chip is the same and both have GPS and GPS + Cellular variants. But the Watch 8 is 1mm larger (in both 41 and 45mm sizes) with thinner bezels around the edges and Apple says the screen is actually 20% bigger as a result. The Watch 8 also uses a more premium material for the back of the case (Watch SE uses a cheaper nylon composite material). The Apple Watch bands are still universal for all these models.
While both are waterproof to 50mm, only the Series 8 is dustproof. And it's in terms of its sensors where the Watch 8 starts to look more impressive. The Watch SE can't measure your blood oxygen or take an ECG but the Watch 8 can do both just like its predecessor. Then key new feature for Watch 8 this year isn't in the SE and that's the ability to detect changes in temperature in your wrist – more on that shortly.
Oh and as with Series 5 and later, the Watch 8 display is always-on which is quite a compelling feature. And like the Series 7, the Watch 8 can fast charge unlike the SE. This will be particularly of interest if you use your watch to track your sleep so you're not able to charge it overnight.
Design and display
The Watch 8 follows on from the Series 7 with a slimmed down, low profile design. We have seen several Watch mock-ups emerge over the last couple of years with a flat-edge design like the iPhone, but it seems that Apple isn't going to give us that…yet. Once again there is a single button and a rotating digital crown, but no action button as on the Watch Ultra. It'll be interesting to see if that appears at some point on a more mass market model.
Watch 8 is very lightweight at around 30-38g for the aluminium model, with around 10-12g extra weight for stainless steel. You really can ignore the fact you're wearing it. As with other generations of Apple Watch, the same straps and chargers are used although, as we said above, there's a fast charging USB-C cable in the box as with the Series 7 – no plug is included as is the norm these days.
There are aluminium and stainless steel finishes available. The former is available in red, midnight (black), starlight and silver while stainless steel comes in silver, gold and graphite. We're not sure why you'd get the graphite stainless steel over the much cheaper aluminium midnight model to be honest, but each to their own. There's no ceramic as in days gone by and we have waved goodbye to the variety of aluminium colours that we saw with the Series 7.
The display seemed brighter than our Series 7, but it remains rated at 1000 nits brightness officially. The display is highly responsive, the only exception being when there is some moisture about when there are often erroneous inputs from water droplets. We do recommend the larger 45mm model if it won't be too big on your wrist, simply because of the larger and clearer display. We thought the always on feature was a bit of a gimmick at first, but have grown to find it useful; gone are the days when you need to raise your wrist to wake up the watch to tell the time.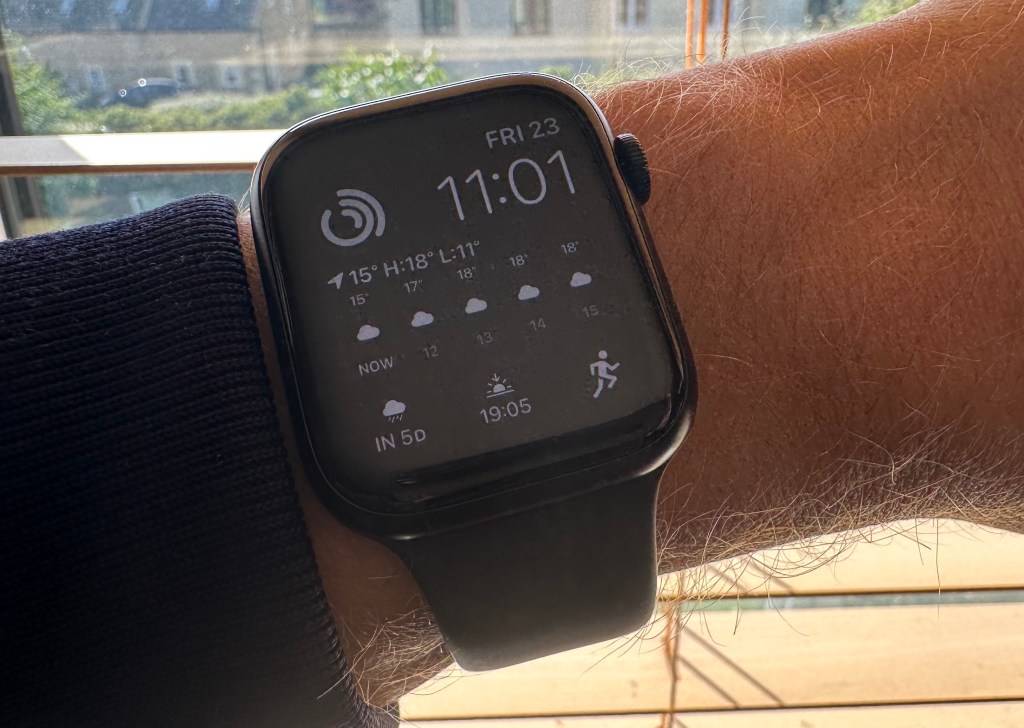 Performance and battery life
Battery life is the same as with the Series 7 at around 18 hours of use. As with last year's model (and indeed the Watch SE) things are fairly consistent – you'll easily make it through the day and if you didn't charge it overnight or forgot your charger you may have up to 10-20% left the next morning though, as ever, that last 10% seems to go rather quickly.
That's with sleep tracking enabled. Sleep tracking is pretty decent and now includes sleep stages, but it depends on your habits; we're really used to charging our Watch overnight so it's not on our wrist! There is serious competition in this area, too, notably from Fitbit which offers sleep analysis.
Performance is very snappy thanks to the dual-core S8 processor – nothing is laggy with the exception of Siri, which still seems to take an age to process requests (though is a lot quicker than, say, a couple of years back).
Features and fitness
There are several enhancements such as international roaming (finally) that are tempting to credit the Watch 8 with, but they're actually part of watchOS 9, which is also available to download on older Apple Watch models, too – international roaming for example is available for Watch Series 5 and later. There are also a bunch of new watch faces we've showcased here.
One thing that is exclusive to this year's watches (including Watch SE) is crash detection to go alongside the previously-featured fall detection. It's something that Apple says it hopes you never need, but has been developed over several years. What is clever about this feature is that it brings together the capability of several different sensors – the accelerometer of course, but also whether the mic picks up a loud bang as well as the GPS and even the barometer to check for changes of pressure. As with fall detection it'll give a countdown and then call the emergency services and alert your key contacts. Emergency SOS is also offered as a manual way to invoke an alert.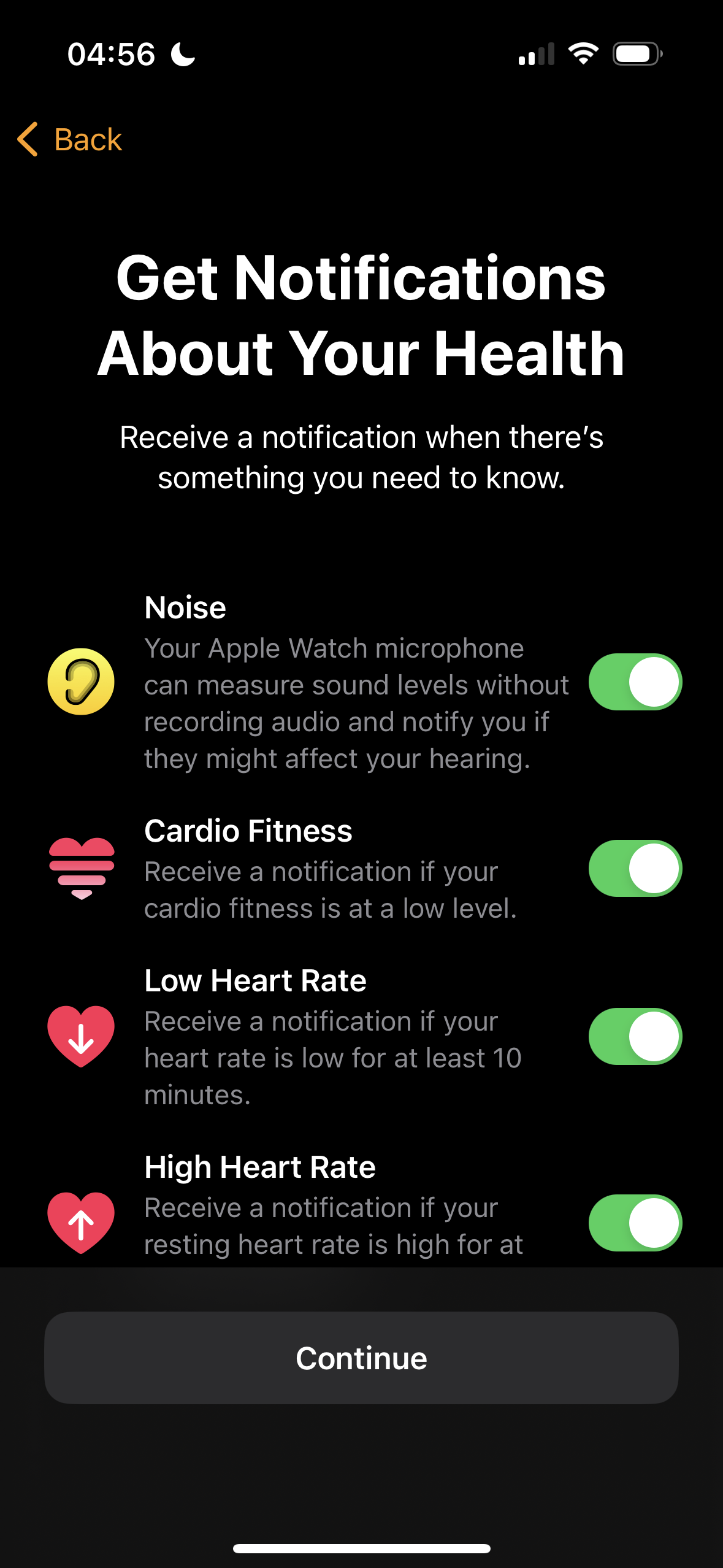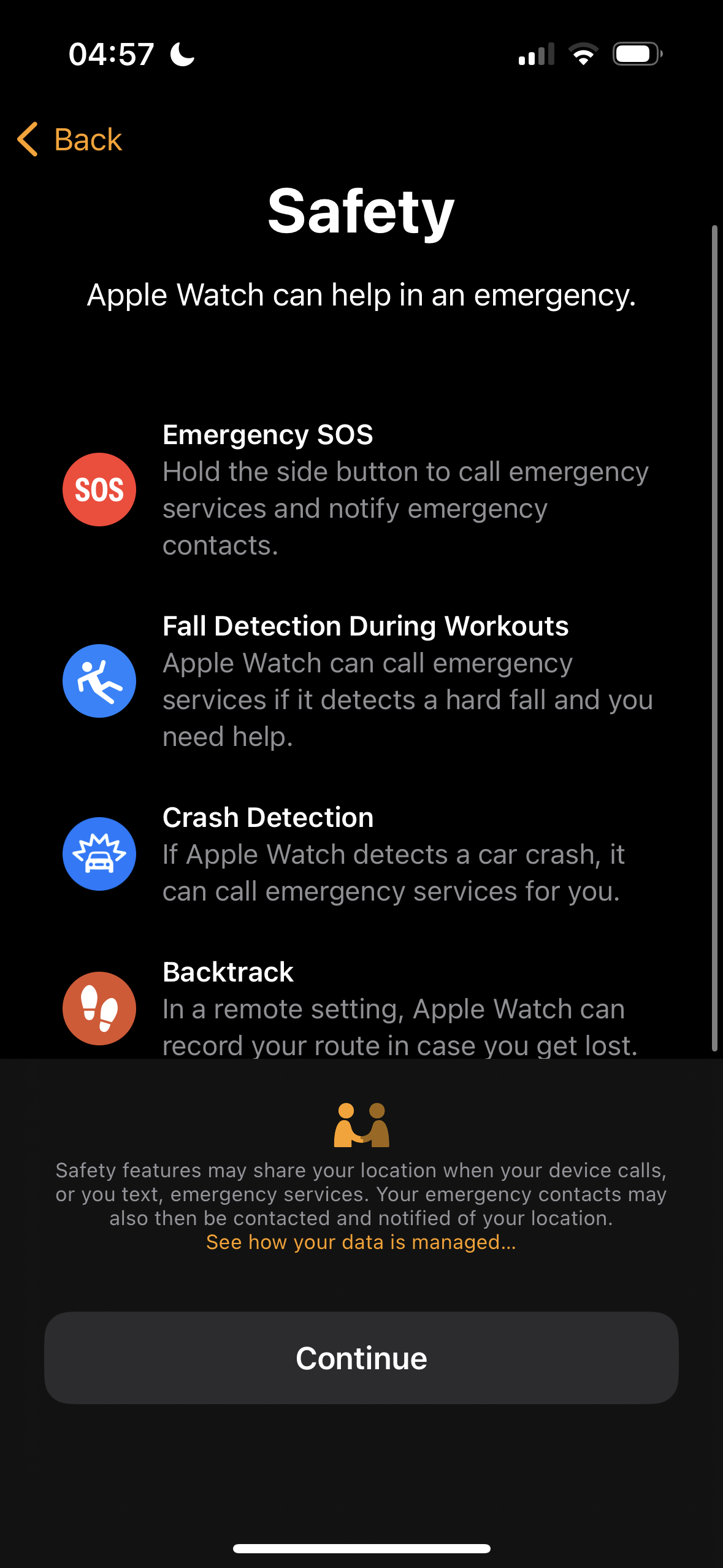 The software offers so much – it really supercharges the Apple Watch experience, but it's also why the Watch SE is now so comparable to the Series 8, because watchOS brings so many features to all devices.
The key new feature for Watch 8 (and it's also on Watch Ultra, for that matter) is the temperature sensor. Crucially it won't be able to tell your core body temperature – after all, it's on your wrist – but it can detect small changes in body temperature that can indicate ovulation in women.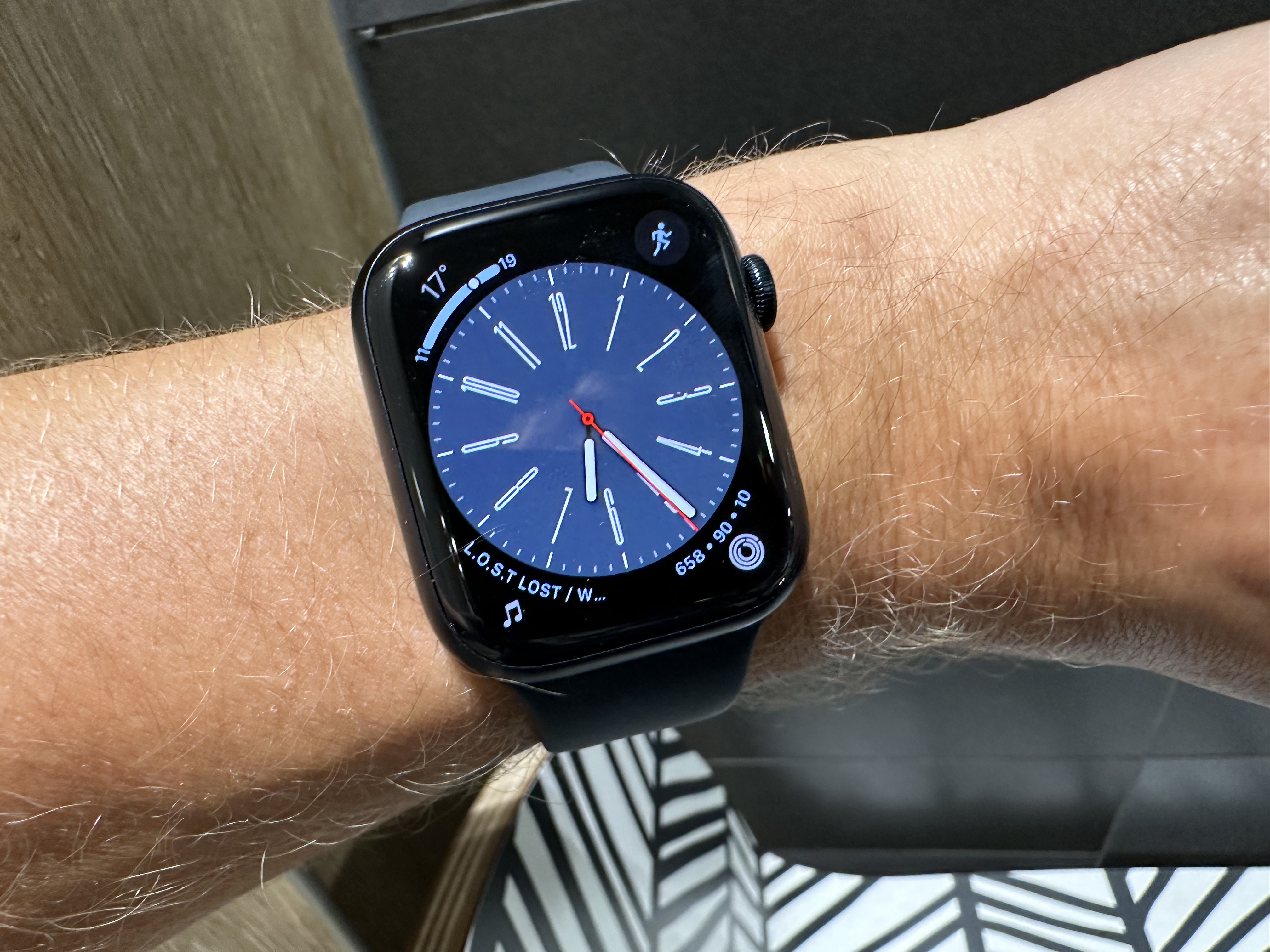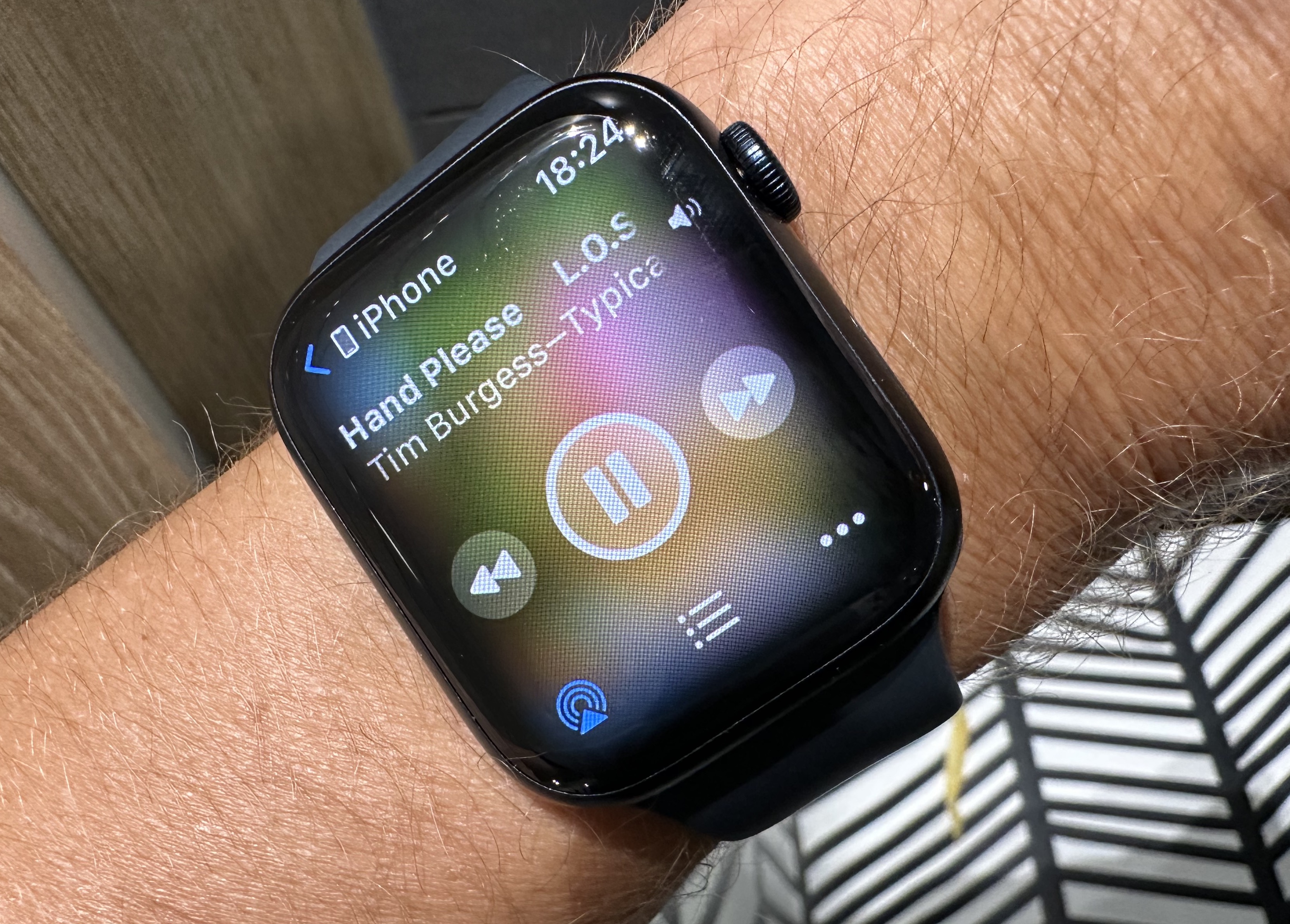 In terms of other sensors, the accelerometer has been upgraded (used by the crash detection) while there's still GPS, a compass, barometer and altimeter, too. There's also the heart rate sensor and blood oxygen detection on the back and ECG capability via the digital crown.
As before, there are stacks of Fitness workouts that can be started and Apple Watch gives a great experience there but there are no real changes to these features this time around.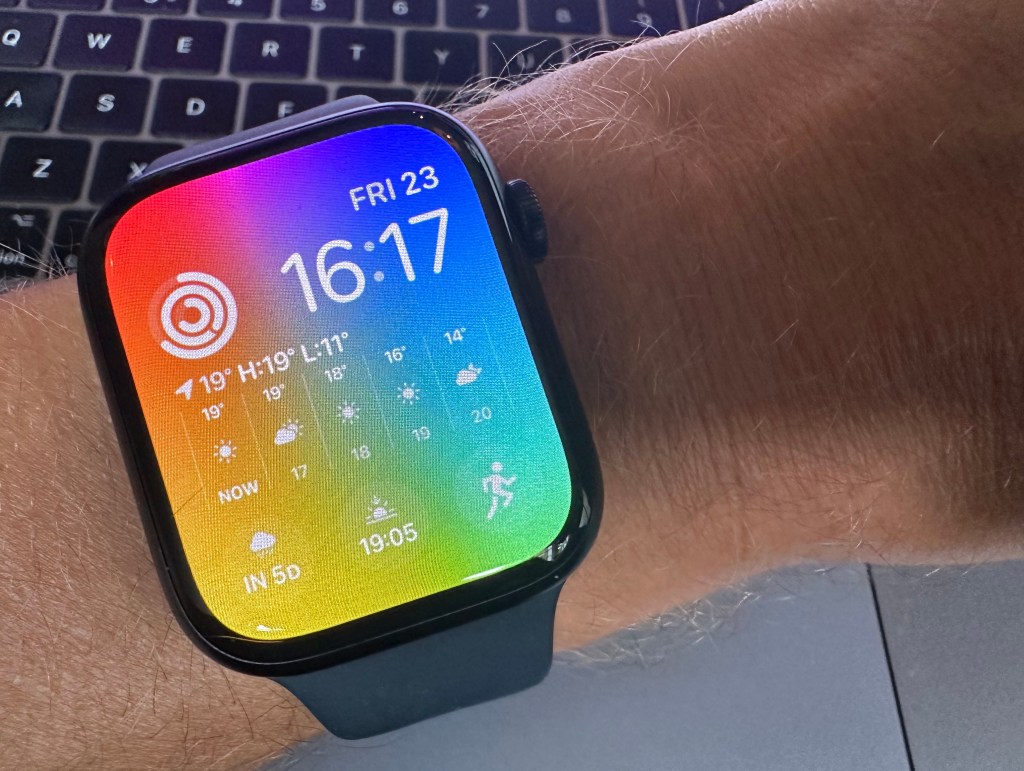 Apple Watch Series 8 verdict
There's no getting away from the fact that the Watch 8 doesn't offer a huge amount over and above the Watch SE. That's not to say there's anything wrong with what's on offer here– this is the best sub-£500 smartwatch out there. It's just that by introducing the very competent Watch SE, with much of the same hardware, it's now harder to recommend the Series 8 in the same way that we could recommend the Series 7.
You've got to want Watch 8 specific features to swallow the leap in price. And that could be because of aesthetics – there are far more choice in terms of finish with the Watch 8. Or it could be in terms of the extra sensors on offer. Both have much to offer – you just have to decide how much you want the enhancements that Watch 8 has to offer. It's a very worthy upgrade from a Series 4 or earlier, but Series 5, 6 or 7 users won't find it's worth the move up.
Stuff Says…
With only a sprinkling of enhancements, it's only worth upgrading if you have a Series 4 or older – and the 2022 Watch SE lays down serious competition. It's still a great smartwatch though.
Good Stuff
Still an excellent smartwatch
Features like crash detection show innovation
Comfortable and flexible
Bad Stuff
The new Watch SE is much better value
Needs even longer battery life
While US pricing is same as Series 7, UK pricing is higher
Apple Watch Series 8 tech specs
| | |
| --- | --- |
| Processor | S8 SiP with 64‑bit dual-core processor |
| Display | Retina display, 396 x 484 pixels (45mm), 352 x 430 pixels (41mm) |
| Storage | 32GB |
| Connectivity | 4G LTE (cellular models), Bluetooth 5.0 |
| Rating | 50m waterproof (WR50) |
| Size | 45 x 38 x 10.7mm (45mm), 41 x 34 x 10.7mm (41mm) |
| Weight | 39-51g (45mm), 32-42g (41mm) |