Apple Watch SE (2022) review: the best fit for most
Significantly cheaper than the Series 8 and with most of the same features - is this the key 2022 Apple Watch to buy?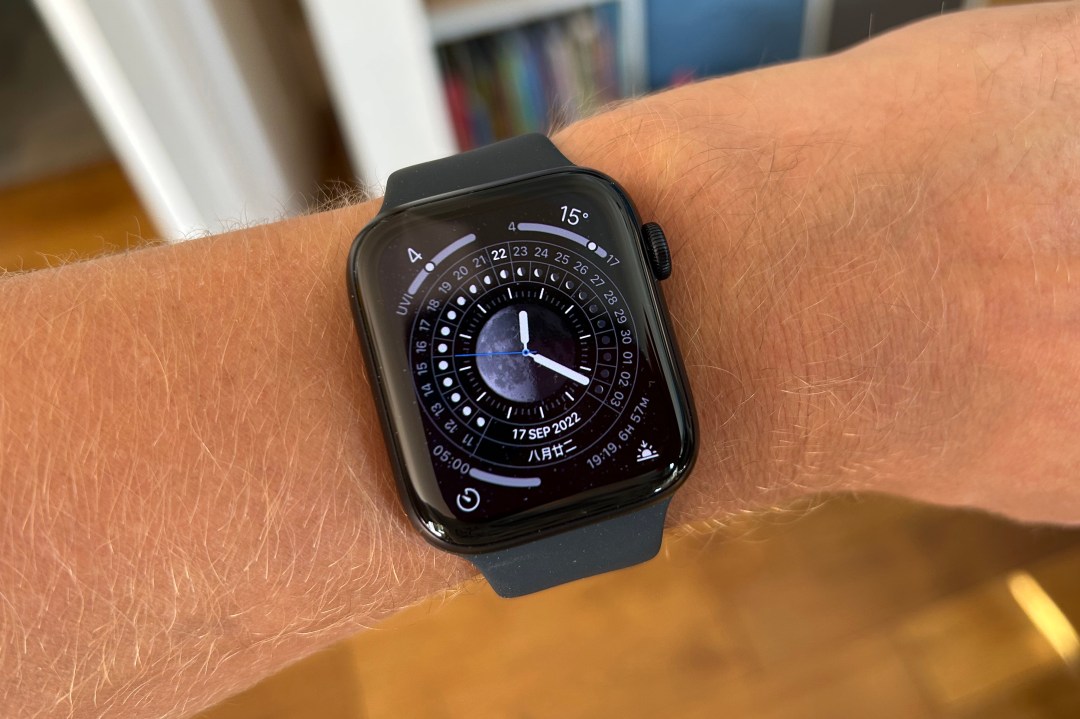 Because of Apple's premium-first approach, it can be tempting to gloss over its lower-priced gear because they often lack the latest generation tech. That's the case here, with its latest entry-level smartwatch.
And it was also the case with 2020's Watch SE which repackaged the outgoing Series 5 as a lower-priced model. But the 2022 Watch SE uses the same chip inside as the Watch 8 and Watch Ultra. It has almost all of the Apple Watch core experience. In fact, we used a Series 7 prior to reviewing it and – although there were differences of course – we found the SE only lacked a few bells and whistles.
The original version of this review was published on 21 September 2022
So what's different from Series 8?
The 2022 Watch SE is lacking a few things you get from the more expensive Series 8. Firstly, it's 1mm smaller, with a 44 or 40mm case size, though Apple says the screen real estate itself is 20% larger on Watch Series 8. That's because the display has a larger bezel. It's not dustproof, but it is still waterproof to 50m. The display isn't always-on as with Series 5 and later. The Watch SE can't measure your blood oxygen or take an ECG. There's no temperature sensor (so while it can track cycles, it can't react to temperature changes). Finally, it doesn't have the option of fast charging but if, like us, you charge overnight then that really isn't too much of an issue.
The Watch SE is actually slightly cheaper than its predecessor. It starts at $249/£259 for GPS and $299/£319 for GPS and cellular, comparable with Fitbit's Sense 2 (Fitbit's older Sense is still available for less). The Watch 8 is $150/£160 more for the GPS model and $200/£190 more for GPS and cellular. That's quite a chunk more you're paying for those extras. It's worth noting that these prices can change if you specify a more expensive Watch band to come with your Apple Watch.
Design
The Watch SE is only available with a recycled aluminium case in midnight (almost black), starlight and silver. If you want any special editions or a stainless steel finish, then you need to get the Watch 8. As we mentioned above, there is more of a black bezel around the SE's display. That's a shame, but you can live with it. On our midnight review model, you can hardly tell where the screen begins.
However, it could seem more pronounced on the lighter-coloured models, for example. Otherwise the design is strikingly similar to the low-profile design of Watch Series 7 and 8. The only other difference we've noticed is that the digital crown (the rotating dial on the side of the watch) seems clicker and ever so slightly noisier to press than on Series 8. Watch SE is very lightweight at 33g and provided you have a comfortable strap (we've tried a lot of bands and still find the Fluoroelastomer sport band the most comfortable.
Performance and battery life
Battery life is cited at 18 hours and, as with Series 7 and Series 8 we found that it would easily last the waking day (7am-11pm) with at least 20% or so remaining – that's including at least 30 minutes of exercise. Of course, that still means you'll need to charge it overnight and that's where it's at odds with Apple's sleep tracking features because you'll almost certainly need to charge it overnight unless you get into the habit of charging al desko.
There is a low power mode which can help a little when you're getting towards the battery being empty. This can help a bit by taking juice away from non-core functions, but just as with other Apple Watches once you're on the last 10% you're on a road to a blank screen anyway.
Software and fitness
So much of the Apple Watch experience is down to the software and watchOS 9 brings a bunch of enhancements including faces, more sleep tracking features and the ability to create new calendar events on the watch. It's not a groundbreaking update, but Apple is managing to stay quite a bit ahead of rivals in terms of what watchOS can do. There are still disadvantages and annoyances – it's hard to find and launch unopened apps for example, the neglected Siri is still rather slow, while water on the face of the watch can often trigger erroneous inputs.
Fitness tracking remains a key focus for Apple and this is a very capable wearable on that front – it even has the latest version of the Compass app with the Backtrack (to retrace your steps) and Waypoint (to mark your current location) features. These could be useful on a hike or in a large open area, but if you're one of those people who would find this useful you probably already have a service to help you, like the excellent OS Maps app.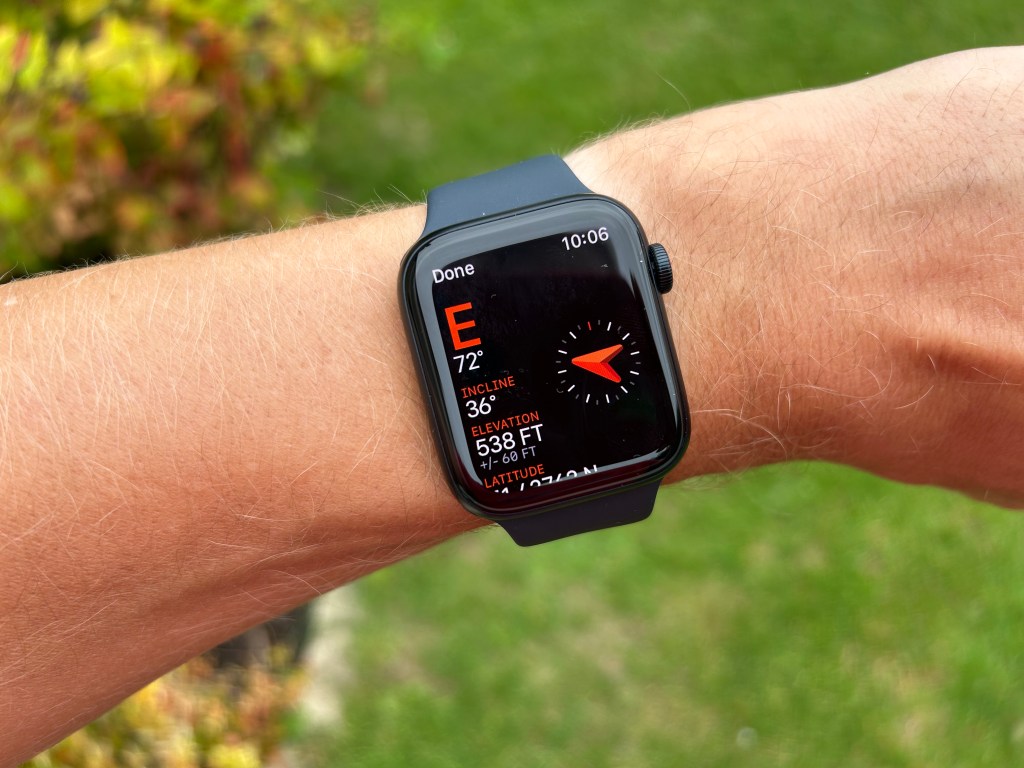 The SE boasts complete heart rate measurement as well as notifications should you have a low or high rate or an irregular heart rate. As we mentioned above, the SE doesn't have blood oxygen monitoring or ECG feature, but they're not something we've used regularly on our Series 7 since it launched. You'll know if you need those features yourself. SOS and fall detection continue to be supported, now joined by crash detection. You'll forgive us if we don't test that!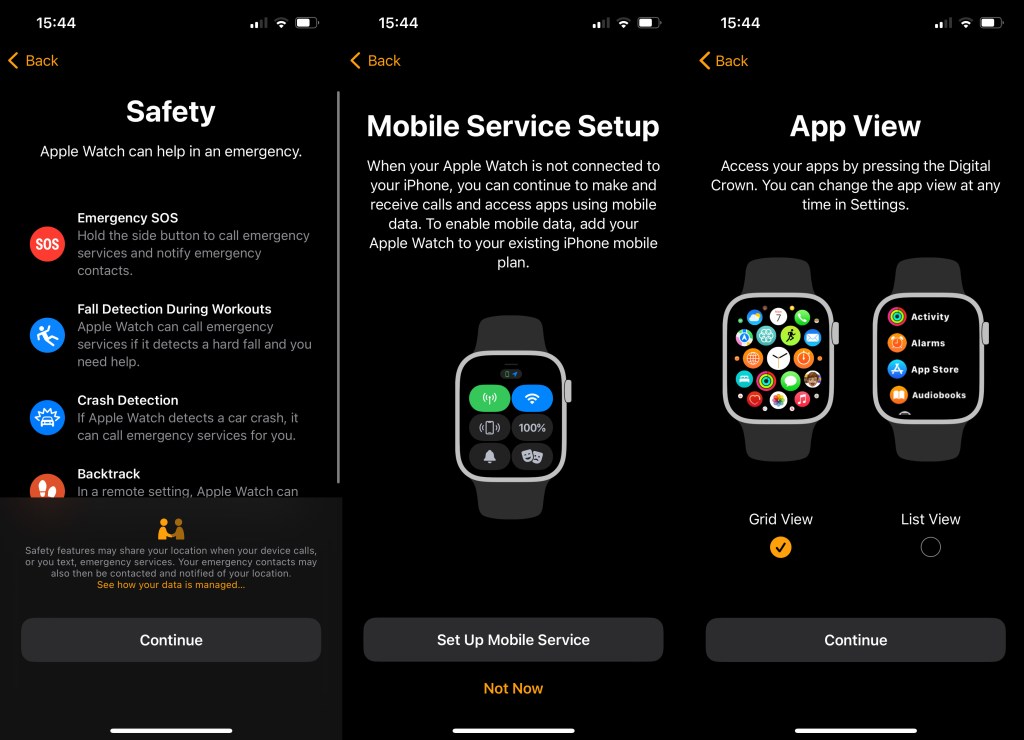 Apple Watch SE verdict
If you're talking value, this is the best Apple Watch hands-down. It tracks sleep and all the exercise you need, supports Apple Pay, works great with your iPhone and… what more do most people need?
Although it's not as cheap as the now end-of-life Watch Series 3, it's way more advanced than that model and only lacks a few features compared to the Watch Series 8 and you'll probably need to specifically want one of the extras we mentioned above like the temperature sensor to take the next step up.
Got an old Apple Watch? Watch SE is now a real step up from Series 3 or older. Those with a newer Apple Watch probably won't want to upgrade simply because most enhancements will be on Series 4 or later courtesy of watchOS 9. If you're going to keep your Watch for that length of time then the Series 8 might make a little more sense.
However, because Watch SE 2022 and Series 8 use the same chip, the SE is unlikely to lose software updates for at least three or four years, possibly more.
Stuff Says…
Watch SE lays down the gauntlet for its more expensive siblings, offering most of the same experience for a chunk of cash less.
Good Stuff
Superb performance, latest-gen chip
All the core Apple Watch experience
Better value than Series 8
Bad Stuff
Larger bezels than Series 8
Longer battery life next time please
Limited choice of finishes
Apple Watch SE tech specs
| | |
| --- | --- |
| Processor | S8 SiP with 64‑bit dual-core processor |
| Display | Retina display, 368 x 448 pixels (44mm), 324 x 394 pixels (40mm) |
| Storage | 32GB |
| Connectivity | 4G LTE (cellular models), Bluetooth 5.0 |
| Rating | 50m waterproof (WR50) |
| Size | 44 x 38 x 10.7mm (44mm), 40 x 34 x 10.7mm (40mm) |
| Weight | 33g (44mm), 28g (40mm) |