Apple Watch Series 3 review
The future arrives just a little too soon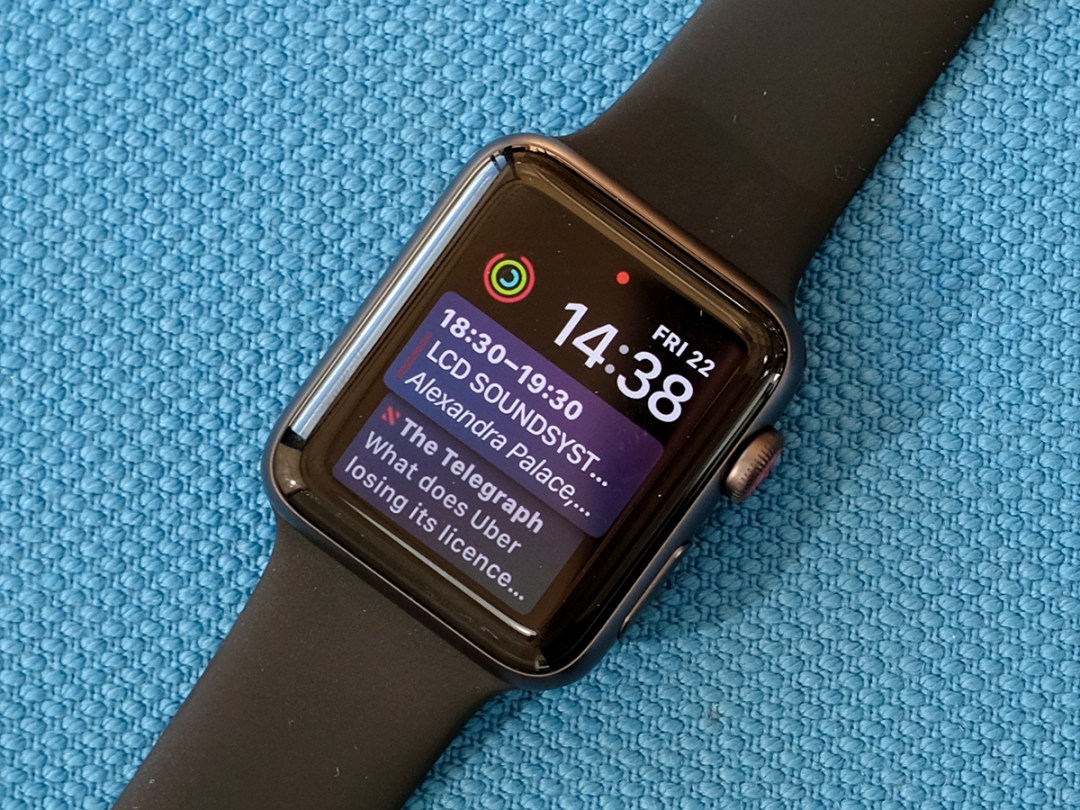 In a few years, we might look back and say that Apple's big, innovative phone for 2017 wasn't the iPhone X – it was the Watch Series 3.
With smartphones hitting peak evolution, Apple quietly skated to where it knew the puck was headed and made a wrist-based iPhone.
A little hyperbolic? It's true that the 4G-equipped Series 3 is no phone replacement. You need an iPhone 6 or later on EE to use it, and there's a lot you can't do on a 1.65in screen.
But in the week that I've been testing Apple's flagship Watch, I've gone from being a 4G smartwatch sceptic to becoming a bit of a convert. When executed this well, they're not just a gimmicky relation of the Wi-Fi kettle – they're genuinely quite liberating.
Of course, this doesn't mean you should buy the cellular version of the Series 3. Right now, 4G connectivity is a niche, luxury extra that makes the £329 Series 3 (GPS) the sweet spot for anyone after a fitness-focused smartwatch.
But if you have pockets deep enough to take a punt on something that feels genuinely sci-fi, well, step this way – your two-way wrist radio awaits…
Design: spot the difference
"Ta-da, it looks exactly the same as the last one!". This isn't usually a great opener for a gadget reveal, but here it's genuinely impressive.
That's because, until now, 4G smartwatches have mostly looked like Joey in Friends when he put on all of Chandler's clothes. Meanwhile, the Series 3's crystal bump is only 0.25mm thicker than its predecessor, a barely noticeable difference.
How has Apple done it? It helps that eSIMs (which are embedded, non-removable SIMs) are just a fraction of the size of their plastic cousins. But the main reason is that Apple has somehow turned the Series 3's screen into a 4G antenna.
No, I'm not sure how either. But the result is that, while the cellular Series 3 is far from the first 4G smartwatch, it is the only one I've considered strapping to my wrist.
This is partly down what Apple got so right with its original Watch design. Whether you like its square face or not, the combination of a neutral case with dozens of easily changeable straps was a masterstroke from Team Ive.
This makes the cellular Series 3's only visible difference, that red dot on the digital crown, something of an oddity.
I've quite warmed to its flash of colour, perhaps because I only own a few neutral bands. But those with bigger, brighter collections might get irked by the potential for colour clashes. The Watch brigade can get funny about their straps, you know…
Features: punching above its weight
Can't tell your 'Series 1′ from your 'Watch Edition'? It's time for recap.
Here's the story so far: the original Watch Series 1 (which is still available for £249) focused on smart functionality like notifications, but lacked the GPS and waterproofing that made the Series 2 such a game-changer for casual exercisers.
The Series 2, previously our favourite smartwatch, has now been replaced by the £329 Series 3 (GPS). It doesn't have 4G, but does bring a few new features, including a barometric altimeter for tracking your travels up the office stairs, a new Dual Core processor and a speedier Wi-Fi chip.
Which brings us to the Series 3 (GPS + Cellular). This has all of the same features as the other two models, including Apple's new watchOS 4 software, but also brings 4G connectivity, as long as your iPhone is on EE and you shell out an extra £5 per month.
Phew. So what exactly can you do with these 4G powers? Right now, you can make phone calls, send texts, get Maps directions and use a few Watch apps, all while you're iPhone sits at home feeling strangely unprodded.
From October 2017, a software update will let grateful joggers stream any of Apple Music's 40 million songs from their wrist too.
That's the theory, but how does it work in practice? Surprisingly well…
Cellular and calls: do they actually work?
Here's the short answer: yes, they do, much better than I expected. But it's also nowhere near the same as having an iPhone on your wrist.
Setup is simply a case of confirming that you'll give EE an extra fiver a month in the Watch app. I tried making calls and in several different places: down a quiet footpath, next to a traffic-laden street, in a coffee shop and on my bike in Richmond Park. I also took some calls from a friend who borrowed the Watch.
In all cases, the Watch's microphone did a mighty impressive job of isolating my voice, with recipients reporting that calls (at least from quieter locations) sounded indistinguishable from a smartphone. The only exception was when a bus rushed past and apparently made it sound like I was being burnt alive in an inferno.
Even better, I was still clearly audible with my hands down by my sides and even on my bike's handlebars as I cycled. Which means that talking on the Watch doesn't have to involve gawkily raising your wrist to your face.
The Watch's speaker was also punchy and clear, although talking to someone on loudspeaker isn't exactly great for private chats. So I also used some Bluetooth earphones, the only downside being that their microphone was worse than the Watch's.
Don't expect to be have epic chinwags with long lost relatives on the Watch though. The other person's line sometimes cuts out as you speak, giving conversations a staccato feel. And background noise, like traffic or wind, can still interfere. It's very much for short, "put the kettle on" conversations.
The 4G connection isn't just about phone calls, of course – you can also use it with apps. Sadly, many of mine (including Instagram and Twitter) said they needed a phone connection to work, although Citymapper and Apple Maps are on hand if your run's gone badly off course.
Right now, there are too many limitations for cellular to be the big, revolutionary feature Apple wants it to be.
You can't yet use it to stream music or podcasts, with Apple Music streaming not coming till October 2017. You also can't use the 4G connection when roaming abroad.
And there's a minor bug that, on rare occasions, can apparently lead the Apple Watch to get stuck on unauthenticated Wi-Fi networks that require a log-in, rather than moving onto its cellular connection. I didn't encounter this problem, as I don't generally use public Wi-Fi or keep them as trusted networks on my phone. But Apple has promised a fix for it in a 'future software release'.
Just like on smartphones, you'll encounter dead spots too. I mostly got two or three bars of coverage (which show up on the new Explorer watch face), but around the Stuff office I went a good few minutes without any signal. That was fixed by turning cellular on and off again, but that's not something you'll want to be doing on a long run.
Throw in the other restrictions (you need to have an iPhone 6 or later that's also on EE), and it's clear that cellular connectivity is very much a 'nice to have' for early adopters.
Still, as long as you're aware of its limitations, it complements the Series 3's sporty talents very nicely indeed…
Apple watchOS 4: a motivational sports star
The Watch Series 3's meat and drink (well, tofu and cranberry juice) is still its excellent sport and fitness tracking.
This centres around the Activity app's three coloured rings (representing your move, exercise and stand goals) and Apple's newly redesigned Workout app.
The latter has, in particular, nicely upped the Watch's already great swim-tracking game. It can now automatically count pool swim sets and break down your distances by stroke type, which it got bang on in my tests (even with my dubious technique). The only downer was that I couldn't get auto-pause to work at all, with the clock continuing to tick away while I took a breather.
The Workout app makes for a great gym buddy too. Press the 'plus' button at the end of an exercise, and you can now string different workouts (say, the elliptical trainer and rowing machine) together and get a combined stats fest.
This theoretically makes it good for beginner triathletes looking to combine their run, bike and swim sessions too, although the lack of a 'transitions' mode means more serious watches like the Garmin Forerunner 935 are better for those looking to shave seconds off their PBs.
Those Activity Rings are still the best thing in wearables for motivational backslaps too. The Series 3's barometric altimeter now contributes accurate 'floors climbed' stats to your Rings and rewards you with fancier animations when you close them by the day's end.
With an increasing number of fitness apps (and there are lots of good ones) all plugging their stats into these Rings via Apple Health, the Series 3 is going to take some catching as a wrist-based personal trainer, even with promising Fitbit Ionic and Garmin Vivoactive 3 making their way to the start line.
Does cellular connectivity bring anything to this fitness party? Not directly, but because apps like Strava are now able to tap into the Apple Watch's GPS, you've got all the more reason to leave your phone safely at home away from the rain while you go out for a bike ride.
Having a tiny, waterproof iPhone on your wrist is far better than worrying about a full-sized one tumbling into a muddy puddle.
Bonus extras: the smartwatch grows up
One of my favourite additions to watchOS 4 is the Siri Watch face.
Like Google Now or Pebble's Timeline, this brings little cards of info to your attention at relevant times and locations. For example, traffic info before your commute, or a Reminder that you've set.
It's still early days and you can only choose from Apple's own apps as your 'sources' (so no weather from Dark Sky), but it's the kind of thing that smartwatches do better than phones. On my Siri face, I have the time, date, my Activity Ring progress, and a rolling schedule for the day all in one place. Now that's handy, glanceable info.
The Watch's all-round navigation is now much better too. Everything scrolls vertically with the Digital Crown and (praise the gadget lords) you can now turn the Watch's baffling 'app cloud' into an alphabetical list.
So far, I haven't noticed a huge boost in speed from the Watch Series 3's new, faster Dual Core processor. Then again, the Series 2 wasn't exactly sluggish, so it's perhaps as much about future-proofing and, on the Series 3, allowing Siri to audibly talk back to you.
Talking of Apple's voice assistant, she's still very much best used as a way to open apps and navigate the watch, rather than an all-knowing knowledge bank. But having her talk back does make her feel like much more like a watch-based Alexa.
One optional extra that does make a big difference, though, is the new Sport Loop. This nylon strap is so light and breathable, it's an essential add-on for gym workouts, particularly as the strap lets you make minute adjustments to get a snug fit for the heart-rate monitor.
Battery life: still an all-day tech-fest
My big concern about the Watch getting 4G connectivity was the potential hit on its battery life. But impressively, the claims of an 18-hour battery life with four hours of 4G surfing more than stand up.
In my tough all-day test, I got 15 hours out the Series 3, which included 30 minutes of listening to music via Bluetooth, an hour of GPS-tracking in Strava, a total of ten minutes of phone calls, and seven hours of 4G connectivity, including lots of faffing around in apps like Citymapper.
Of course, this was with a brand new Series 3, so it remains to be seen what kind of long-term hits 4G will take on battery life. You can turn cellular off to save vital juice and it'd seem wise to use watchOS's power-saving features to stave off that £82 battery replacement for as long as possible.
Apple Watch Series 3 (GPS + Cellular) verdict: a call from the future?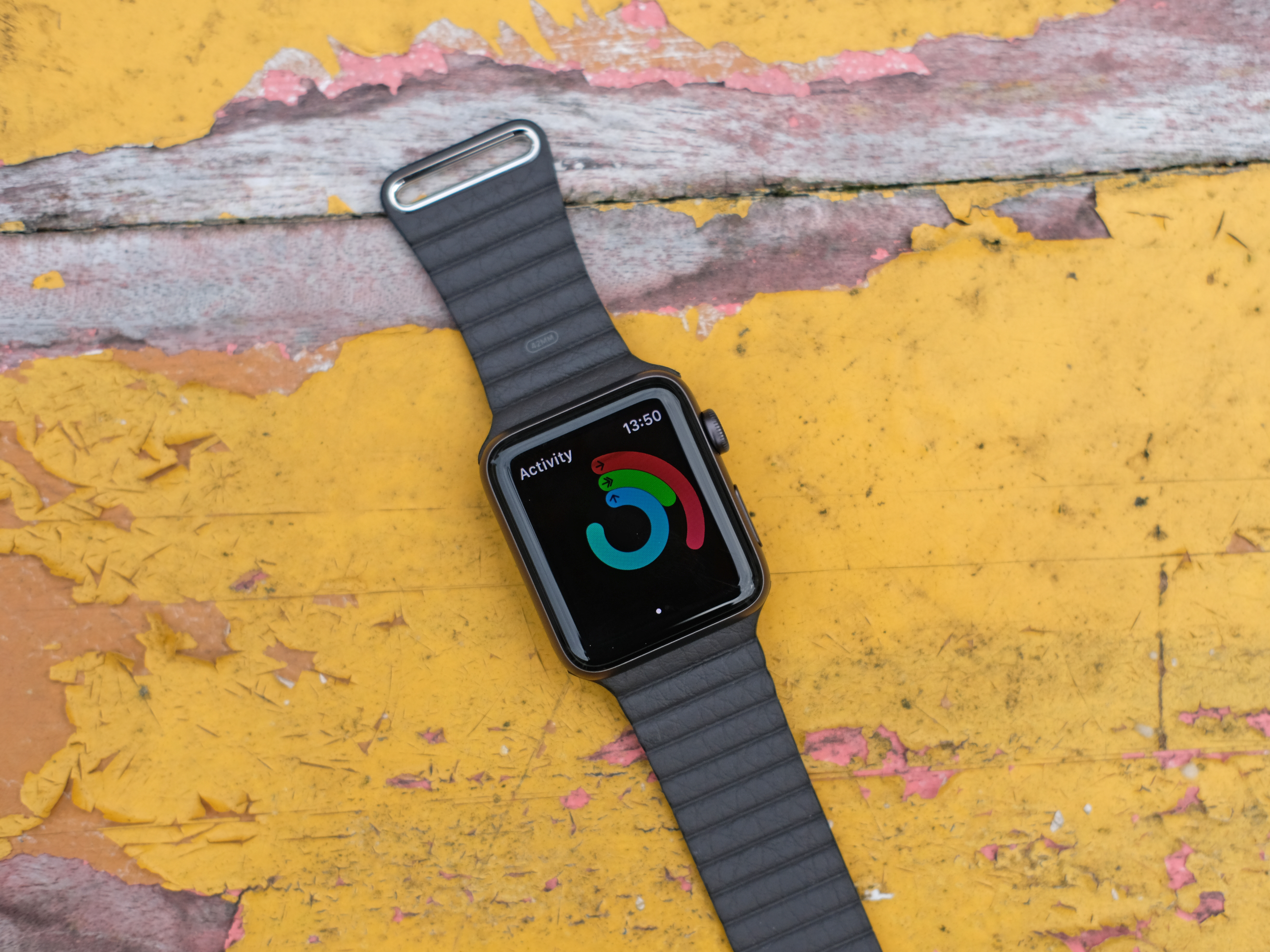 It's feels strange that Apple didn't, like the iPhone X, announce its cellular Watch Series 3 as a 'coming soon' option.
Right now, it can't stream Apple Music, is only available on one UK network, has quite a few apps that lack Watch-only functionality, and is awaiting a software update for a very minor Wi-Fi handoff issue.
In a few months, a lot of that should be ironed out and I'm confident that we'll then update this review with an extra star and a number one ranking in our Top 10. Until then, the cheaper Series 3 (GPS) is the sensible choice for anyone craving a smart sportswatch.
This doesn't mean you shouldn't buy the Series 3 (GPS + Cellular) now. It's the age old gadget conundrum: do you pay a premium and put up with a few niggles to be among the first to try out a fancy new technology? If you're happy to do that, I'd heartily recommend the cellular version.
I was originally sceptical of 4G smartwatches but, for the first time in a decade, it's made me consider popping out or going for bike rides without my smartphone. Why's that a good thing? Because it's a useful buffer against mindless Twitter swiping and is a far more practical 'phone' for trips into the great, soaking British outdoors.
The Series 3's 4G connectivity is also the icing on an already excellent smartwatch cake. A smartwatch that lets you eat more cakes, in fact, because it's so good at motivating you to move and exercise. Right now, none of its rivals can match its combination of fitness-focused apps and personalisable design.
This could change with the imminent Fitbit Ionic, Garmin Vivoactive 3 and Samsung Gear Sport. But right now, the Series 3 (GPS) and this bold phone-watch are the leading pack.
Stuff Says…
A genuine gadget marvel, but its 4G smarts just need a little longer in the tech oven
Good Stuff
Incredibly small for a 4G smartwatch
Still the best fitness tracker around
Voice calls work surprisingly well
Battery life holds up, even when using 4G
Huge array of bands means you can make it your own
Bad Stuff
Only available on one carrier in the UK
Apple Music streaming not yet available on 4G
Not all apps work on 4G without your phone
You still need an iPhone to use it
Overkill if you mainly want fitness tracking