ZTE's smart projector just became a full blown tablet
SPro Plus is guaranteed to keep you up - with hours of movies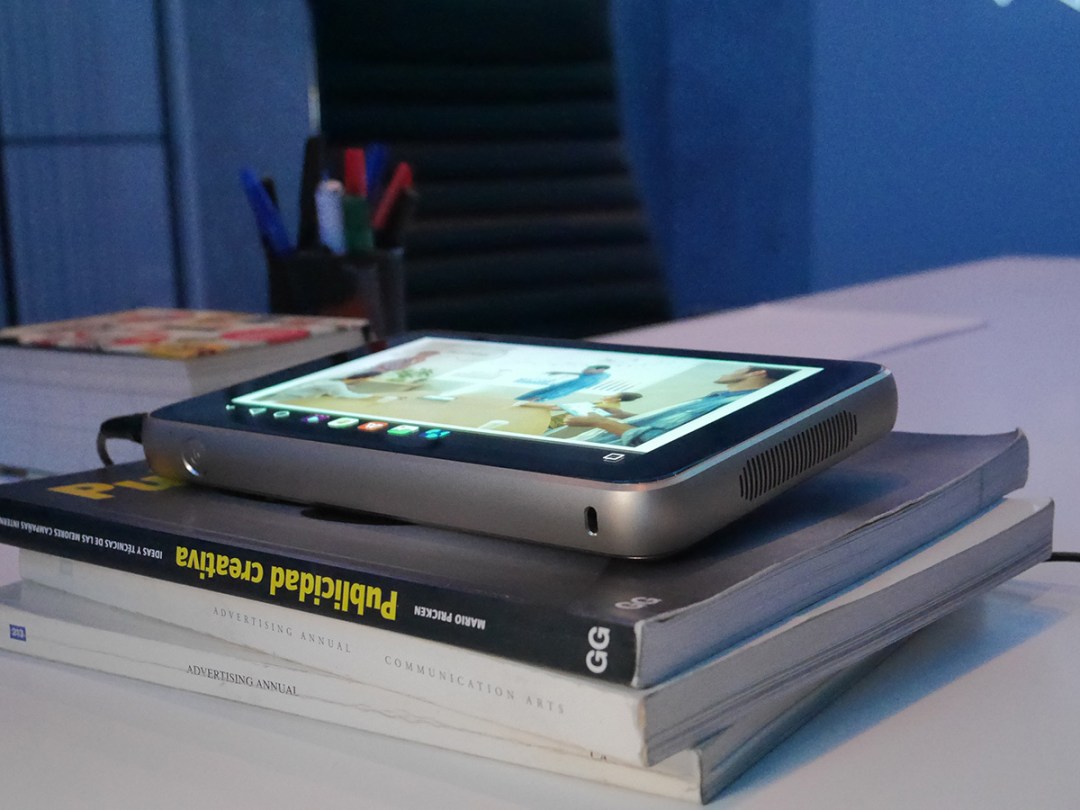 Spro Plus might sound like some over-the-counter pep pills, but it's actually the name ZTE's given to its bizarre new portable projector, which somehow doubles as an Android tablet.
The odd combination of smartphone features, mobile hotspot, USB battery booster and pico projector has been around in one form or another for a few years now, but the SPro Plus turns everything up a notch.
It's more tablet-sized than its predecessors, with an 8.4in AMOLED screen on the top for using it as a stand-alone device without having to break out the projection screen. That 2560×1600 resolution panel isn't to be sniffed at either.
The Snapdragon 802 or 625 processors should help Android 6 Marshmallow tick along at a steady rate, even with ZTE's new custom skin running on top. It's designed to put the SPro's features within one or two touches, so you can quickly start watching a movie on the projector or switch on the optional 4G modemfor sharing with your other devices.
Built-in microphones, a camera and speakers tuned by JBL are handy for conference calls, but the SPro Plus is well equipped for when it's time to down tools and relax with a film.
The projector uses a 500 lumen, WXGA resolution laser that's more than twice as bright as the older SPro 2, and the whole thing is significantly thinner too. Not so slim you could slip it into a rucksack like a tablet or laptop, but definitely small enough to take on the move when you feel like watching films away from home.
The massive 12,000mAh battery should be able to manage over four hours of movie playback using the projector, too, so you won't be stuck with quick TV episodes – feature films and long-running dramas won't see the battery drained before the final act.
It's got a couple of interesting uses, sure, but we'll have to wait until the Spro Plus arrives later in the year (at an unconfirmed price) to see if it manages to tread the line between business and pleasure.