Whether it's chewed by a dog or dropped in a toilet, HTC will replace your One M9 for free
Butter-fingered gadgeteers rejoice: HTC offers free 'no questions asked' replacements under its "Uh Oh Protection" program
As if HTC's new flagship One M9 wasn't enticing enough, with its premium all metal body, 20mp rear camera, Ultrapixel technology and BoomSound front-facing stereo speakers, the Taiwanese manufacturer has also unveiled a PR winner: free replacement units of the handset for the first 12 months of ownership, for any reason.
While rivals like Apple and Samsung also offer 12 and 24 month warranties respectively, both are heavily-qualified by lists of exceptions, including "accident, abuse, misuse, flood, fire, earthquake." So, while there'll be no more crying if your M9 goes to a watery grave after a bathroom multi-tasking malfunction, your iPhone and Galaxy S6 buddies won't be so lucky. 
What's the deal?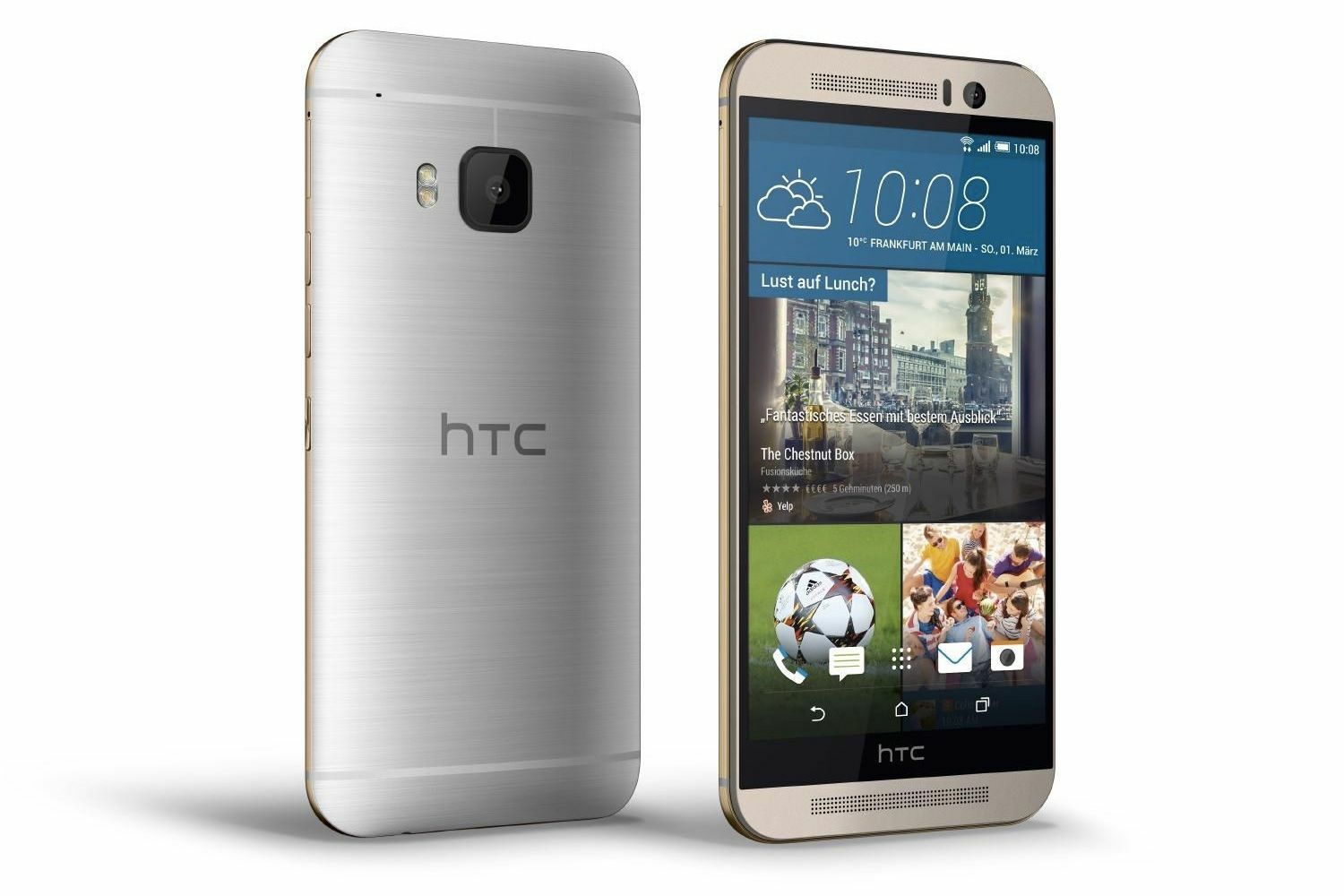 An extension of last year's HTC Advantage program (which offered cracked screen replacements on One M8s within 6 months of purchase), the "Uh Oh Program" shows both the extent to which HTC will go to entice customers away from alternative hand-candy, and that smartphone purchases are now about much more than just the product.
Will it be enough to win the smartphone war in the UK? Well… not exactly – the "Uh Oh Program" is only available to US customers. Boo.
American M9-ers will simply have to call a freephone number, verify the device, and a replacement will be sent overnight, complete with return envelope for the old handset. Though HTC cited more extreme examples of screen destruction and water intrusion, the damage can be as light as a scratch or as devastating as a total meltdown.
Call us old-fashioned, but us Brits might feel a little hard done by. Of course, it'll have a lot to do with dull phrases like 'economies of scale', but with HTC's UK market share far from secure, HTC must be hoping that we'll all be too busy preparing for April Fools Day when the M9 hits shelves on March 31st to notice the program's absence on British shores.
Unveiling the One M9 officially at a press conference in Barcelona on March 1st, the company confirmed the sim-free price will be around £580, with Vodafone offering the handset for £19 upfront on a £43.50 monthly contract for 24 months with 4GB of 4G data.
With Samsung's Galaxy S6 announced earlier this year at MWC 2015, and the LG G4 expected in a few months, it's still far from certain who will win the latest smartphone war. Will the "Uh Oh Program" help HTC in the USA? Only time will tell.
[CNET]
HTC One M9 Tech Specs
Screen: 5.0in, 1080p LCD
Processor: Qualcomm Snapdragon 810, 64-bit octa-core
RAM: 3GB
Storage: 32GB, up to 128GB more via microSD
Camera: 20MP, f2.2, sapphire lens cover, 4K video recording (back); 4MP UltraPixel, f2.0 (front)
Battery: 2840mAh Dimensions: 144.6 x 69.7 x 9.61mm, 157g
Colour: Dual-tone silver and gold