HTC 10 vs M9 vs M8: Should you upgrade?
HTC's new superphone is lovely - but is it lovely enough to make it upgrade-time?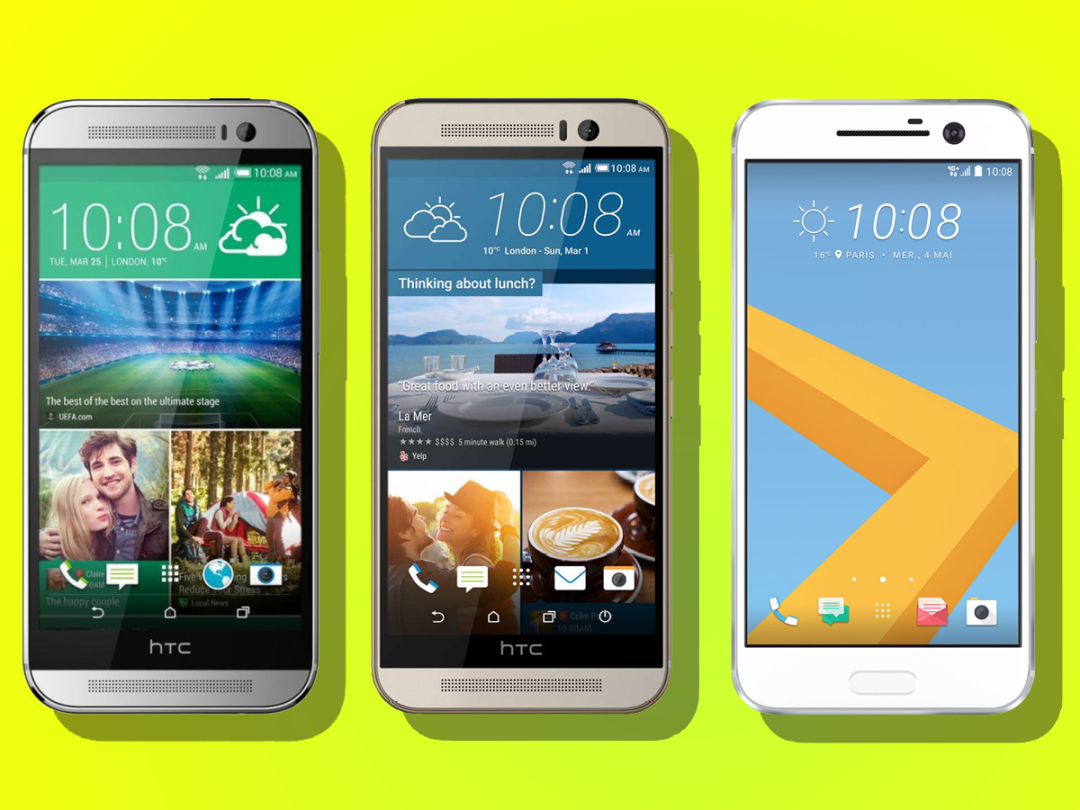 Some upgrade decisions are easy: PS3 to PS4? No question. Wayne Rooney to Harry Kane? Easy. Mild cheddar to mature? You bet your life you should.
But some are more tricky. Let's say you bought yourself a nice shiny HTC One M9 last April and are now throwing lustful glances at the new HTC 10 – well there's a lot to consider. And if you have the M8? Well even that's not a complete no-brainer.
We've used all three phones extensively, so here's our official* verdict on what you should do.
* 'Official' as in 'what we think', not government or HTC-approved
Design and build
HTC One M8
The HTC One M8 is one of our favourite phones ever in terms of its looks: all sleek, brushed aluminium and subtle curves, plus those distinctive speaker grilles on the top and bottom. It's a lovely phone to hold and use, but the speakers do make it a fair bit bigger than it could be given its 5in screen.
HTC One M9
The One M9 rather strangely ditches all that for a slightly angular shell that looks like it's been designed by Picasso. The face and rear of the phone are demarcated by a pronounced ridge, and though HTC has always sold that as a design feature, we never grew to love it. It's roughly the same size as the M8 but although it's only slightly thicker, it feels more chunky in the hand. It's undoubtedly well built, but it's just not a phone you'll lust after.
HTC 10
For the 10, HTC has gone for a kind of middle ground between the two previous phones. But it's actually far nicer than that makes it sound – the angular bits complement the curvy bits (technical terms there) and the whole thing is gorgeously touchable: your fingers run over its face with barely a hint of resistance. The removal of the speaker grilles does remove a bit of character from it – to the uninitiated it could now easily be a Galaxy phone – but it also makes possible a bigger 5.2in screen without any added girth.
Should you upgrade from the M8?
Not on looks alone: the M8 is still more distinctive
Should you upgrade from the M9?
Definitely: they're in a different class
Screen
HTC One M8
The One M8 has a 5in full HD screen, with a 441 pixel density. Full HD was all the rage when it arrived but it's distinctly below par now, given that there are plenty of 2K and even 4K phones on the market. Still, 441PPI is really nothing to sniff at and it's plenty sharp, with great viewing angles and nice colours.
HTC One M9
The M9 has essentially the same screen as the M8: same size, same resolution, same pixel density. As you'd expect, it excels where the M8 excels, with great viewing angles and natural-looking colours. The only difference we ever really noticed was that it was a bit easier to view in bright sunlight outdoors. Still, if it ain't broke…
HTC 10
On the screen front, the 10 really shakes things up for HTC. For starters, it's bigger – the aforementioned removal of the front speaker grilles makes it possible for the 10 to rock a 5.2in display in the same size shell as the M8 and M9. It's also higher-res, joining the 2K brigade with a 2560×1440 panel that equates to a massive 565 pixels-per-inch. That puts it right at the top end of modern displays in terms of sharpness, and it's every bit the quality all-rounder, with similarly superbly vivid colours that don't get too oversaturated.
Should you upgrade from the M8?
Yes, definitely. It's bigger, sharper and all-round better
Should you upgrade from the M9?
Yes. See above
Speed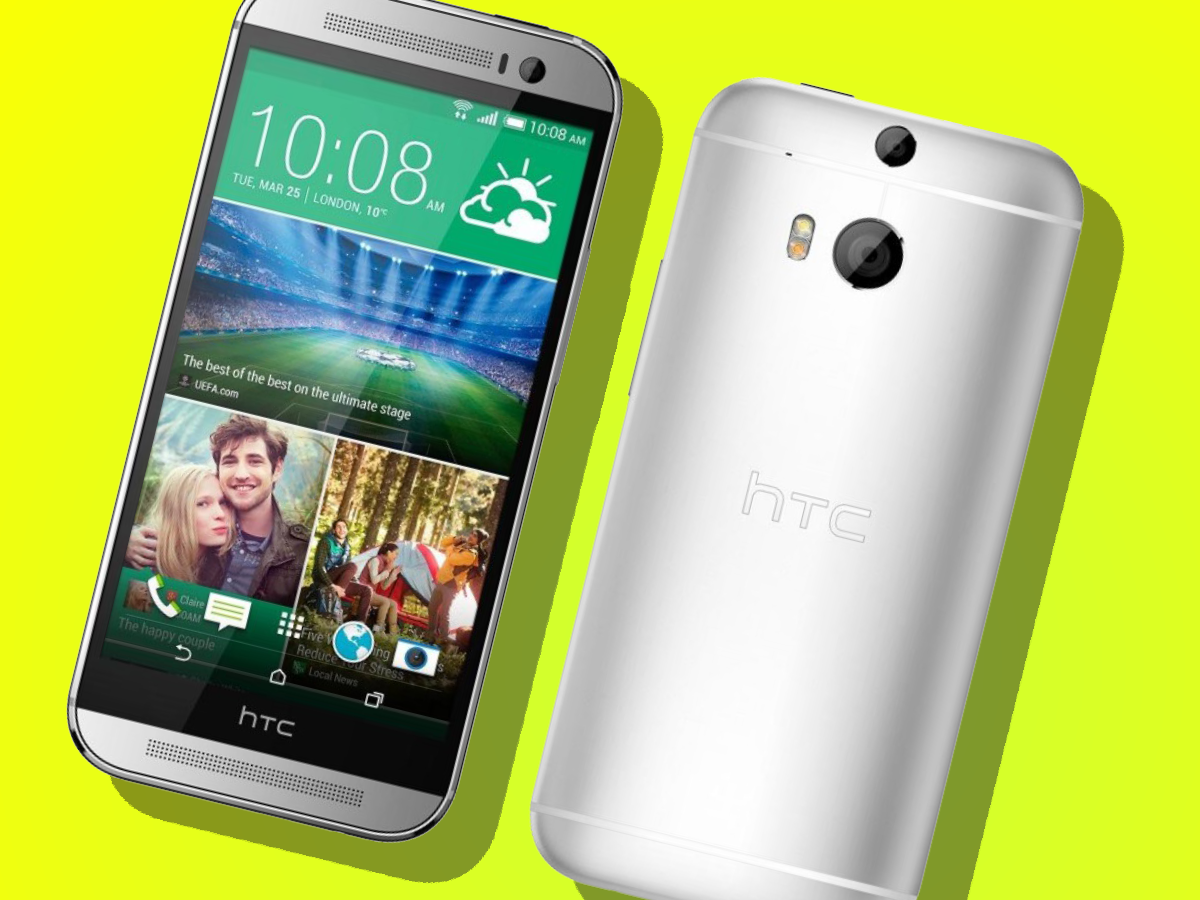 MTC One M8
The M8 was the fastest phone around when it launched, thanks to its Qualcomm Snapdragon 801 brain and 2GB of RAM. It simply whizzed through everything we ever threw at it, and still performs pretty well now, two years and many system updates on. Yes it gets a touch warm at times, but never worryingly so.
HTC One M9
The M9 got what seemed like the perfect upgrade at the time, to the Snapdragon 810 processor. However reports of overheating and throttling dogged that chip like a crazy labrador and indeed we have noticed both at times. That said, the reports were definitely exaggerated – yes, hyperbole on the internet, WHO'D HAVE THOUGHT? – and for the most part it's a speedy, reliable phone that runs Android slickly and plays the most demanding of games. Plus it doubles as a hand-warmer.
HTC 10
Another year, another snapdragon chip inside in an HTC phone. This time round it's the 820, and it fares far better than the much-maligned 810. It's as fast as you could ever need it to be, really, never seems to stutter and while it gets warm at times, it doesn't heat up to M9 or even M8 levels.
Should you upgrade from the M8?
Yes. While the M8 has been a stalwart performer, it is two years old now, and Android will only get more demanding
Should you upgrade from the M9?
Yes. It's still pretty fast, but the 10 is faster. And won't give you warm pockets
Camera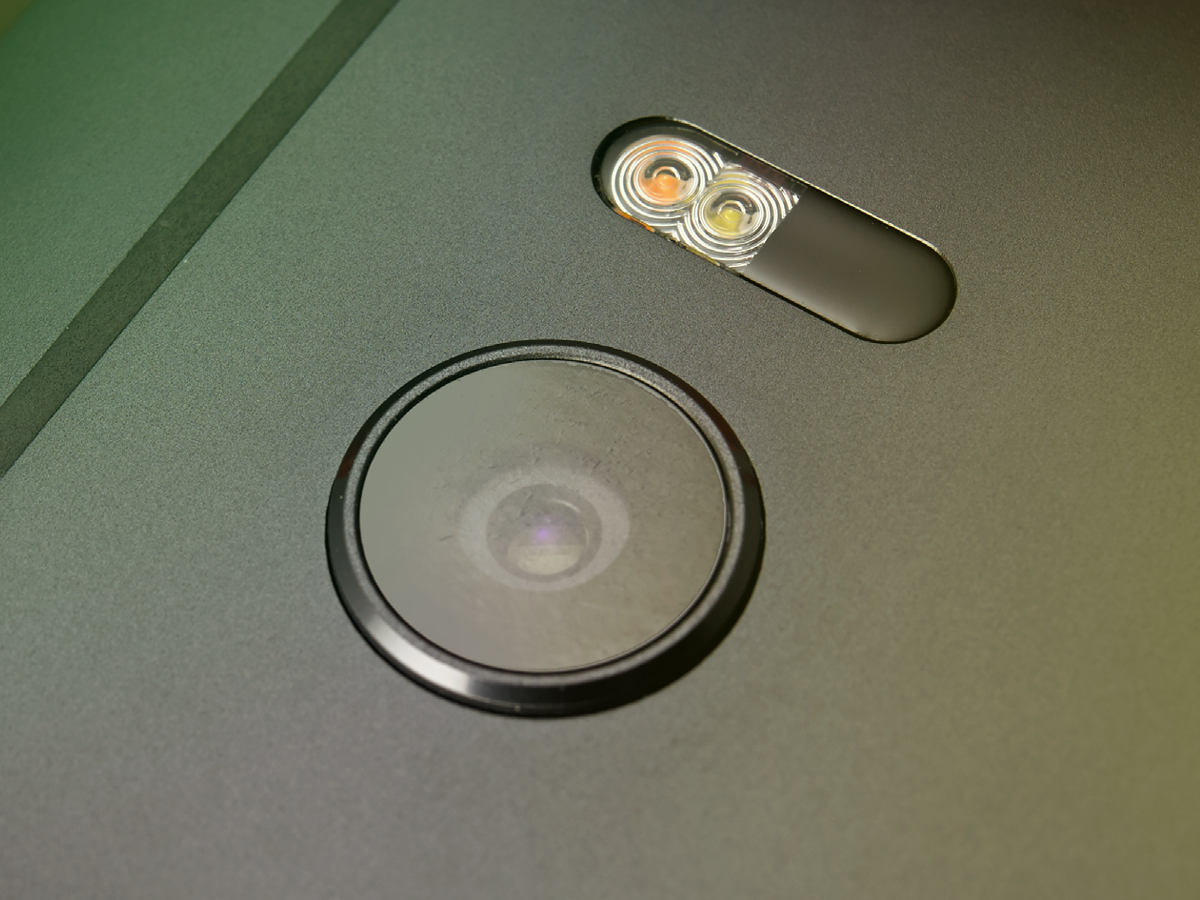 HTC One M8
If there's one area where HTC has been consistently inconsistent, it's with its cameras. The M8 has two lenses round the back: one lets it take 4.1 UltraPixel snaps, one is a dedicated depth sensor. The combination won't be to everyone's taste. The idea behind UltraPixels is that they are bigger than standard pixels, and therefore gather more light – but there's also fewer of them, so you don't get as much detail. The extra depth sensor is designed to let the M8 refocus pictures once they've been taken, in much the same way as the Lytro cameras. In practice? It's a great camera in low-light, but nowhere near as good as its rivals in other conditions.
HTC One M9
The M9 duly ditched the whole UltraPixel, dual-lens approach of the M8 in favour of a standard 20.7MP snapper. Accordingly, it's nowhere near as good in low light, but much better with detail. However it struggles to get the exposure right much of the time and rivals such as the Samsung Galaxy S6 and LG G4 take much better snaps.
HTC 10
As with so much about the 10, HTC's aimed for the middle ground between its previous two flagships and hit the bullseye here. You get 12 megapixels, but they're bigger than those on the M9 (if not quite as big as the M8's). You also get optical image-stabilisation – a feature which makes a massive difference when it comes to getting sharp shots in low-light. It's not quite up there with the best, but it's definitely an improvement over its predecessors. Plus, you get a superb 5MP front camera which also benefits from stabilisation. Bingo!
Should you upgrade from the M8?
Yes. UltraPixel seemed like a good idea, but detail was always lacking
Should you upgrade from the M9?
Yes. Exposure is all over the shop on the M9 and it lacks the 10's stabilisation to boot
Other features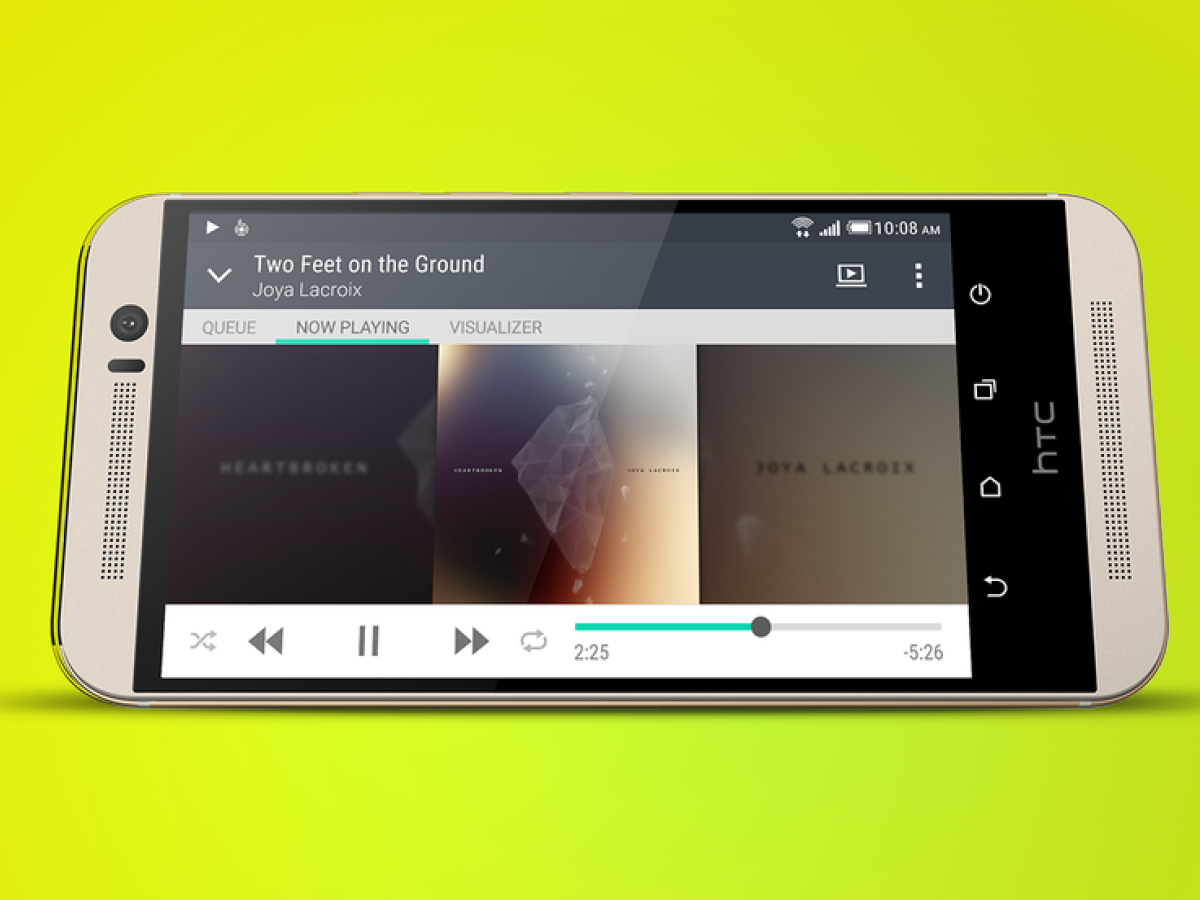 HTC One M8
You get MicroSD storage on the M8 to supplement the basic 16/32GB options, which is nice, and those front speakers still impress now with both their loudness and clarity. HTC's Sense software, complete with the news-and-social-media-feed-aggregating BlinkFeed, has long been our favourite Android skin, and we also like the DotView case that you could buy as an accessory and which let you see the time without opening it up. You also get an IR blaster on the top, which is a seriously under-rated feature.
HTC One M9
All of the above, basically. The speakers are still in place on the M9, as is the MicroSD slot (though the only base memory option is now for 32GB). Sense is still excellent, BlinkFeed ditto. Nothing to add, really.
HTC 10
As HTC giveth, HTC taketh away. On the plus side, you now get a fingerprint sensor on the 10. Whole hardly revolutionary in smartphone terms it is a quiet revolution for HTC, and one that's only made possible by the removal of the front speakers. We love it though – it's quite possibly the best we've used, working swiftly and accurately every time and sitting where it should do below the screen. The speakers are now on the bottom and above the screen, and although they're not quite as loud as those on the M9 and M8 they still do a great job. There are separate drivers within it for bass and mid-range and it still leads the smartphone pack. There's no IR blaster, which is a shame, but you still get MicroSD storage, BlinkFeed and the HTC Sense skin. Plus, the headphone socket has now been moved to the top, where it should be. Oh, and it charges via USB-C now. More on that in a sec.
Should you upgrade from the M8?
Yes. With both the M8 and M9 it basically comes down to: would you rather have an IR blaster or a fingerprint sensor. We'd go for the fingerprint sensor every time, and so should you
Should you upgrade from the M9?
Yes. See above
Battery life
HTC One M8
With a 2600mAh battery inside it, the M8 is a capable performer. You generally get one day out of it, although not much more. The genius Extreme Power Saving mode helps you eke out the last dregs for another few hours though, and there's fast-charging (with the right charger) too.
HTC One M9
On the M9 you get a slightly bigger 2840mAh cell, and it performs as you'd expect: a little better than the M8, but nothing special at all. You still get Power Saving modes and fast-charging too.
HTC 10
Another incremental upgrade here? Not exactly. While the 10's 3000mAh battery is only slightly bigger than that in the M9, it lasts much longer due to some very clever software tweaks. We get close to two days from it, and here at Stuff we subject our phones to a lot of hard work. USB-C charging is a double-edged sword: on the plus side, you can plug it in without so much fumbling, as there's no top or bottom to the connection. On the minus side, you probably don't have many spares lying around.
Should you upgrade from the M8?
Yes. 'Nearly two days' will always top 'A little more than a day'
Should you upgrade from the M9?
Yes. Again, see above
So, should you upgrade from HTC One M8 or M9 to HTC 10?
Should you upgrade from the M8?
Well obviously you should.
If you bought your M8 on contract when it first came out you'll be due a new phone around now, and the 10 will make the ideal new companion for you. It doesn't look quite so pretty as the M8, but it's still a good looking phone and the improved battery life, speed, camera and screen all add up to quite the upgrade. The fingerprint scanner is also a genuinely useful addition and overall there's no reason not to. If you bought your M8 outright and it's still working well then it's a slightly harder call, but bear in mind that you can get £70-£80 for it second-hand and come on, do you really want to be seen out with a two-year-old phone?
Should you upgrade from the M9?
Yes, yes, and yes again.
This should be a much harder call than with the M8, but in reality it's probably easier. The 10 is better in almost every way than the M9, and doesn't even have the M8's design flair to fall back on. You'll also get £150 for it second-hand, which makes a bit of a dent into the 10's £570 price tag. If you're on contract, with a year to go, you should be able to find it for around £30-£40/month, and again that £150 will help soften the blow. You know it makes sense.