Want to turn your car into a jet fighter? With the Garmin HUD, you're in luck
You can give your car the gift of an awesome head-up display with Garmin's new smartphone-compatible kit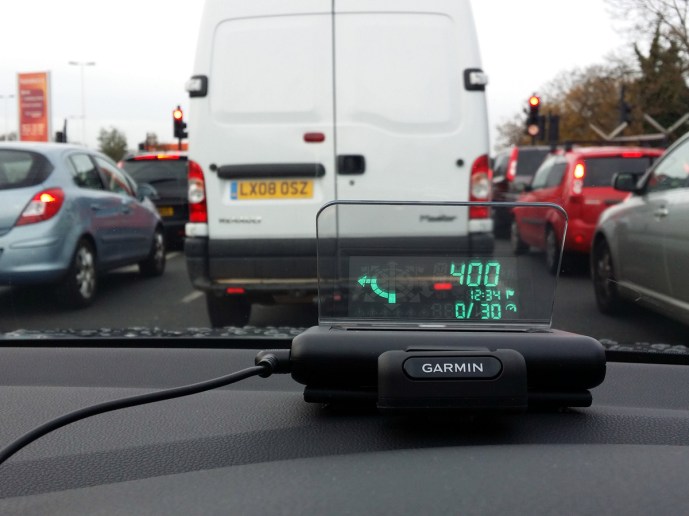 Thanks to Garmin, it now costs US$130 to turn your car into a jet fighter. A jet fighter whose most powerful weapon is clear and accurate route guidance.
Combined with a specially designed windscreen sticker to display the projection, the HUD kit projects simplified navigation info including speed, direction arrows, distance to the next turn and your ETA. All the data comes from a Bluetooth-connected smartphone running either Garmin's own StreetPilot app or Navigon, which will also provide turn-by-turn instructions through the connected phone's speakers or via your Bluetooth-equipped car stereo.
Don't want a sticker blighting your windscreen? You can opt for a reflector lens that extends from the HUD's body, so no mess needed. Should tide us over nicely until Google Glass comes along.
[Garmin]