The 6 best bits of tech you'll want in your next car
The LA Motor Show spills its tech-savvy secrets - these are the ones we can't wait for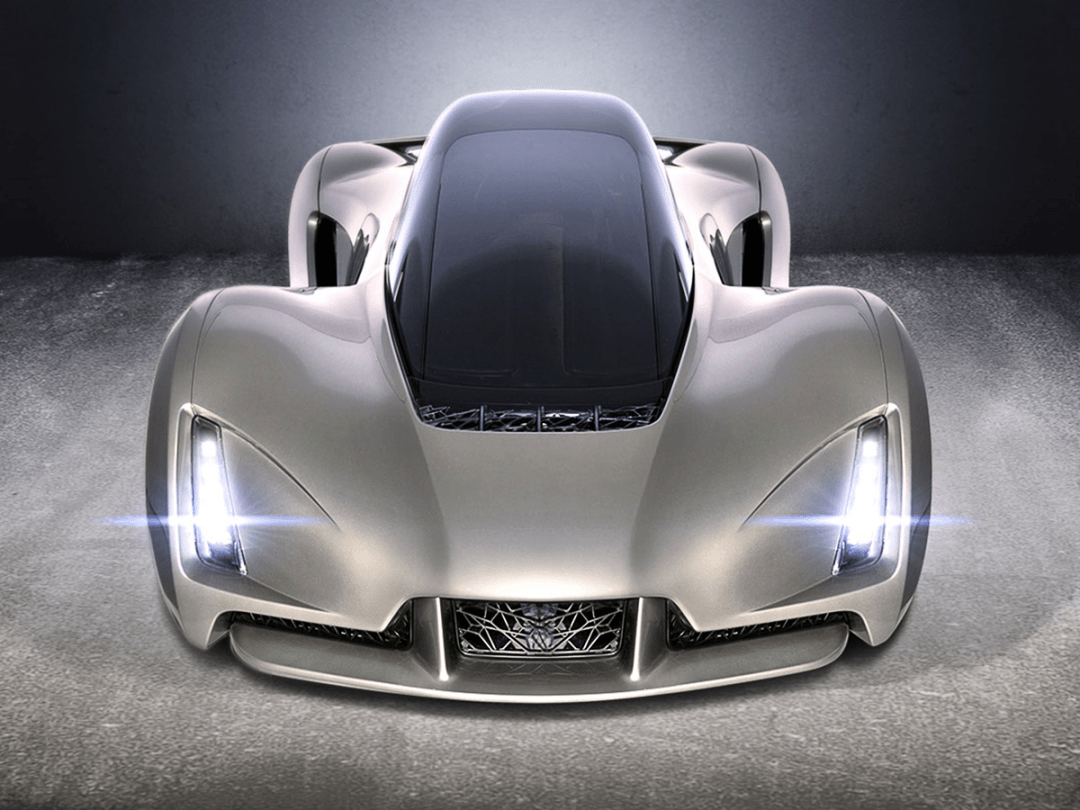 Forget horsepower, leg room, or exactly how many Sainsbury's bags you can sling in the boot.
The best thing about cars right now? The tech.
Pretty much every car manufacturer that rocked up to this week's LA Motor Show brought along some kind of futuristic concept. If it drove itself, ran off batteries, or had an oversized touchscreen, it was at the show.
With all kinds of cutting-edge tech rapidly making your motor look like an ageing rust bucket, here's exactly what you should be looking out for when it's finally time to upgrade.
Virtual reality test drives
Pretty soon you won't have to walk into a dealership to test drive that brand new model – or even wait for the car maker to finish building it.
VW's Golf-replacing ID electric concept is still years down the line, but that didn't mean I couldn't try one out on the show floor. A virtual reality demo station let me sit inside one, courtesy of a HTC Vive headset, and try out its autonomous driving modes.
It's an odd experience, sure – but a perfect one for something that's going to spend most of the time driving itself. You don't need to know how it handles – just what it looks like once you're strapped inside.
As long as VW sticks to the original vision, I'll know exactly what to expect once the ID actually goes into production in a few years.
The next step? Downloading a demo from a company's website, loading it into PS VR, Oculus Rift or Google Daydream, and trying out a new car without ever leaving the house.
Car cockpits like fighter jets
Dials and gauges? You might as well be driving the Flintstones' footmobile. Any car worth its wheels will have digital displays instead.
The best of the bunch at this year's LA show came from Acura, which us Brits have a very hard time pronouncing. It always seems to come out "Honda", for some reason…
Still, the system is damn impressive, ditching traditional buttons for a wrap-around cockpit filled with screens and touch-sensitive controls.
Any car that uses it instantly feels futuristic, and rivals Tesla's massive slab of a screen for simplicity. A separate touchpad might sound a little backwards, but it's really slick in action, without distracting you from the road.
The best bit? It'll show you what the car "sees" when you're in autonomous driving modes, using AI to draw things like cars, cyclists and pedestrians onscreen – even when they're obscured from view.
Not quite X-ray specs just yet, but anything that makes the roads that little bit safer sounds good to us.
Goodbye buttons, hello gestures
Why bother tapping screens or buttons, when you can just waggle your hand and keep your eyes on the road? That's the idea with VW's gesture controls.
It's the kind of tech you'd usually find on an ultra-expensive saloon, but now you'll get them on the humble hatchback too. The facelifted Golf got them a week before the show, and the all-electric E-Golf had them too when it was revealed on stage.
Now, swiping your hand left or right will scroll through menus, change radio stations, or flip through tracks on a playlist. A tiny light flare on the dash lets you know which options can be controlled with your hands, so you don't have to get distracted when that one bad track comes up on your commute playlist.
3D printed perfection
OK, so petrol and diesel don't exactly help planet Earth to breathe easy. But it turns out that's only half the story.
There's even more pollution pumped into the atmosphere just from building the cars in the first place.
How do you dial down that environmental impact? According to Divergent3D, you 3D print your cars instead. The slick startup can print parts for its Blade supercar concept and stay a whole lot more Earth-friendly in the process.
Printed parts are just as sturdy as regular old manufacturing (apparently) but up to 90% lighter – which should mean you'll be able to put pedal to metal that little bit quicker.
Just don't expect to download plans and build your own any time soon.
Insane speed upgrades over the air
This will hardly come as a surprise to anyone lucky enough to already drive one of Tesla's ridiculously quick electric saloons, but performance-boosting downloads really are the future.
Tesla confirmed as much during the LA Motor Show, giving P100D owners an over-the-air update that shaved a tenth of a second off their 0-60 times.
Not impressed yet? Let's put it into perspective.
The P100D could already hit 60mph in a McLaren-baiting 2.5 seconds, making it one of the fastest production cars in the world. Add a few more lines of code, and that time drops to 2.4 seconds. That's not just fast – that's full-on terrifying.
Free performance – what's not to like? Expect plenty more cars to do the same once electric motors take over.
Not driving at all
Fully autonomous cars that look like cars, not science projects. They're on the way, and won't cost as much as you think.
At least that was the plan over at Hyundai, where an autonomous concept version of the Ioniq electric saloon was hiding. It looks pretty much identical to the regular Ioniq, only with a few more sensors bolted above the rear view mirror.
You get a three-way camera, GPS, blind-spot and forward-facing radar, and laser-guided Lidar tech to keep you on the straight and narrow, even when you're not holding the wheel.
The best bit is that it uses the same driver assist systems as the standard Ioniq (think automatic emergency braking, lane departure warnings, and adaptive cruise control). With only a few extra parts, it should mean self-driving cars make much less of a dent in your wallet.
Take that, Telsla.