Save up to 60% on Ring video doorbells and security cams in Amazon's Prime sale
Keep an eye on your front door for less with these discounted cams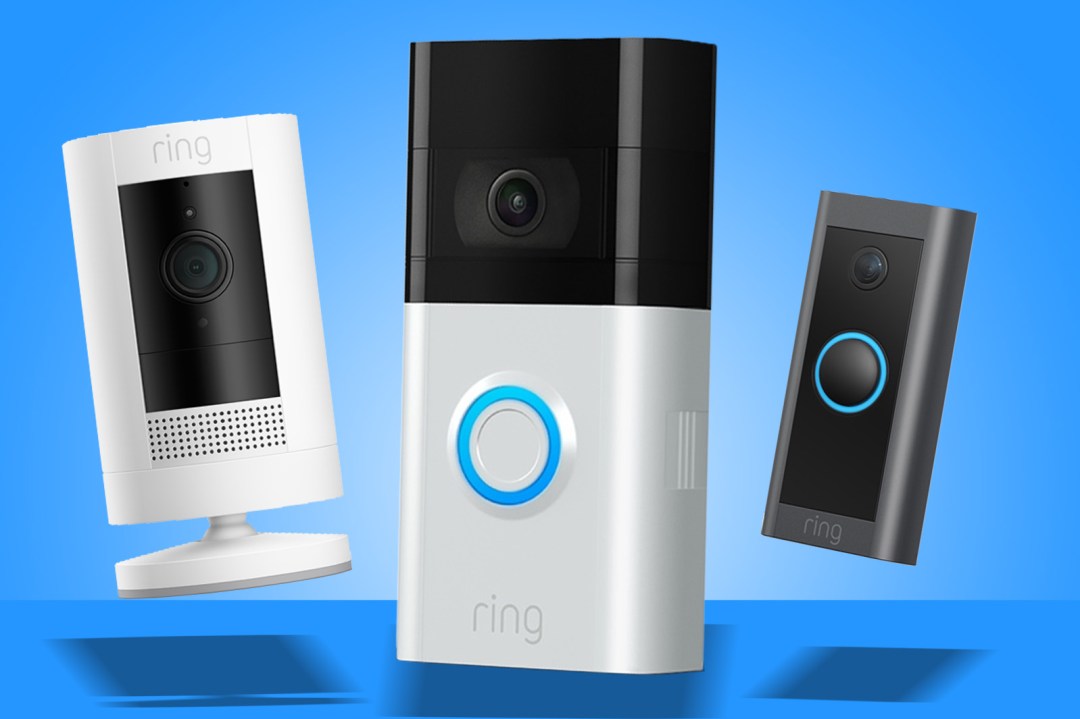 There are bargains to be had for anyone looking to give their security setup a smart upgrade, with Ring reducing prices across the board as part of Amazon's Prime Early Access Sale.
In the UK, you can pick up a decent reduction on the Ring Video Doorbell 3. In the US, there are savings to be had on bundle deals that combine a Ring device with parent company Amazon's other smart home kit. Ring security cameras are also discounted.
Exclusive to Prime members, the Early Access deals are available on 11 and 12 October. Not a subscriber? If you haven't signed up in the last 12 months, you can claim a 30-day free trial of Prime in the UK here and in the US here.
UK: Ring Video Doorbell 3 for £110 (31% off)
In the UK, Amazon has cut the cost of the Ring Video Doorbell 3 by a decent 31%. That reduces it by £50 from the typical asking price, to £110.
For that cash, you're getting a cordless video doorbell which can stream 1080p footage from your doorstep to any device with the app installed. You can also receive alerts when motion is detected and talk directly to doorstep callers. And because it's powered by a rechargeable battery, it's simple to install – although you'll need a monthly Ring Protect subscription to make the most of its features.
Want a ding to go with it? Amazon's also offering a bundle of the Doorbell 3 with the Ring Chime, at the reduced price of £119 – down £69 from the usual price of £188.
USA: Ring Video Doorbell bundles reduced by up to 60%
In the USA, Amazon has bundled up a number of Ring Video Doorbells with its Echo Show smart displays. This is handy if you're looking for an intelligent intercom setup: you can use the Echo Show to receive doorbell alerts, view a live feed from your doorbell and even talk to callers via the Show's built-in microphones.
The biggest discount overall discount is on the Ring Video Doorbell Wired, on sale together with an Echo Show (2nd gen). Usually priced at $150, Amazon has slashed the price to $60, a massive 60% saving.
Prefer a wire-free setup? The cordless Ring Video Doorbell has also been bundled with a second-gen Echo Show 5 for $80, which represents a 56% saving over the usual $185 price of the bundle. Given that the Ring Video Doorbell is among our favourite video doorbells, this looks like a particularly good deal.
USA: Ring cameras up to 47% off
The deals aren't limited to doorbells. If you want a wireless security cam that works inside and out, Ring's Stick Up Cam Battery is a simple, handy solution. Amazon's packaged it up with the Ring Video Doorbell for full terrace coverage. And in the Prime Early Access Sale, you can get the two together at a 40% discount, down from $200 to $120.
If you're in the market for more porch protection, you could opt for the Ring Floodlight Cam Wired Plus bundle deal, which Amazon is also shipping with an Echo Show (2nd gen). At full price, this would set you back $285. But for the Prime Early Access Sale, Amazon has slashed the cost by 47% to $150.
Mounted to your outside wall, this wired watcher records 1080p when motion is detected in customisable zones, sending real-time notifications and allowing you to view a live feed. Motion can also be set to trigger a pair of 2000-Lumen floodlights for maximum visibility.
Need the coverage to include your interior? Amazon has also bundled the Ring Video Doorbell Wired with its Ring Indoor Cam, for complete peace of mind. Usually $125, the set will set you back $80 during the sale – a saving of 36%.