Sony PlayStation 4 controller shown in leaked pic
Is this touchscreen-wielding DualShock variant the pad for the next PlayStation?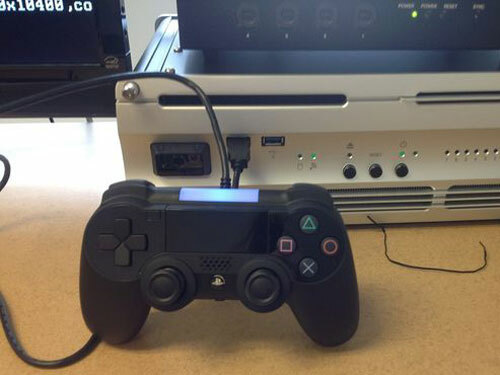 Is this the PS4's pad? It might very well be.
A leaked image, published by Destructoid, shows a DualShock-style controller with a glowing blue light, PlayStation logo button and, crucially, what appears to be a touchpad in the middle, sitting just above the twin analogue sticks.
Destructoid says "multiple sources" have confirmed that the photo is real, but of an early prototype of the PS4 controller, so expect the actual one to look slightly different when it's unveiled at next week's PlayStation 4 launch event.
[via Destructoid]
You might also like
Nokia Music+ arrives to take on Spotify
iLectric Piano – tinkle the ivories on your iPad
Panasonic offers try before you buy for the Lumix GH3 camera