Sony NEX-5 and NEX-3 now shoot 3D panoramas
The Sony NEX-5 is packed with very cool special shooting modes, but the most interesting is its 3D Sweep Panorama mode – which has just been introduce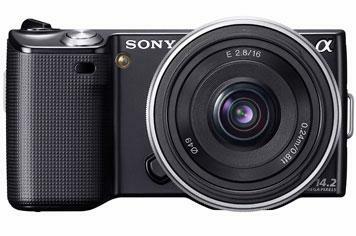 The Sony NEX-5 is packed with very cool special shooting modes, but the most interesting is its 3D Sweep Panorama mode – which has just been introduced via a firmware update.
3D Sweep Panorama shots are taken in the same way as regular NEX-5/NEX-3 Sweep Panoramas: you "sweep" the camera in an arc and it captures several shots, then automatically stitches them together into a wide panorama. When a 3D shot is viewed back on a 3D TV (you can do this via the NEX-5's HDMI output, or by playing the 3D image through a PS3), it sports a pretty amazing depth of field – or at least the shots we saw at Sony's NEX-5 launch did.
The firmware update also improves regular Sweep Panorama shooting, decreases power drain while the camera is switched off and makes it start up more quickly in low light conditions. You can download it now from the Sony support website.
– See pics snapped with the NEX-5