Samsung could reveal a circular smartwatch with a rotating bezel at MWC
Update 20/01/15: the rumours refuse to slow down - wireless charging is the circular smartwatch's latest leaked feature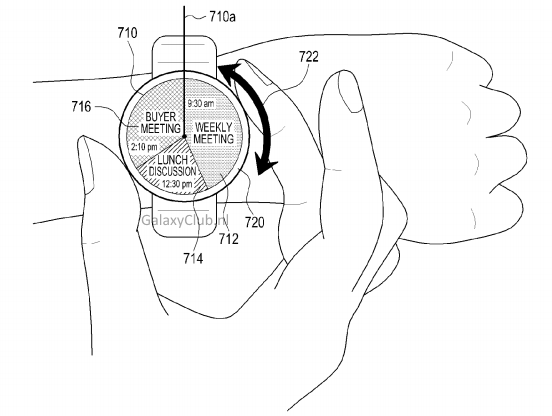 The Moto 360 and LG G Watch R could finally have some circular competition from Samsung.
SamMobile has already confirmed that the round smartwatch – codenamed Orbis – will be revealed at MWC in Barcelona in March, and now the site has revealed that the device will feature a crown and rotating bezel ring.
Samsung already has patents for a rotating bezel ring, and although nothing is confirmed at this stage, it will more than likely be used to navigate through lists, zooming into pictures and setting alarms, saving the screen from annoying finger smudges.
The South Korean tech giant will also reportedly provide an open SDK for developers to take advantage of the unique controls, which could set it apart from the rest of the smartwatch crowd.
The crown itself is likely to be nothing more than a power/S Voice activation button, which is just fine by us – as long as the bezel delivers a useful and unique experience.
Orbis is expected to launch with Samsung's own Tizen OS, which will pit it directly against Google's Android Wear platform. 
With Samsung in control of both the hardware and software, we hope to see Apple-levels of optimisation for improved performance and battery life.
Coupled with the leaked metal LG G Watch R, 2015 looks set to be the year in which the smartwatch formula is truly cracked.
Watch this space. (Sorry).
Updated 20/01/15: SamMobile's source also claims that Samsung's mysteriosu smartwatch will feature wireless charging smarts straight out of the box. that means no more unsightly, ugly charging cradles, which is one of the reasons we love the Moto 360. If true, it means that any standard Qi charging pad should be able to juice up Samsung's watch. 
READ MORE: CES 2015: Check out LG and Audi's webOS-powered smartwatch