Qualcomm's latest tech will help your future phone reconnect quicker in difficult spots
The Snapdragon X75 will debut in some top-end phones later this year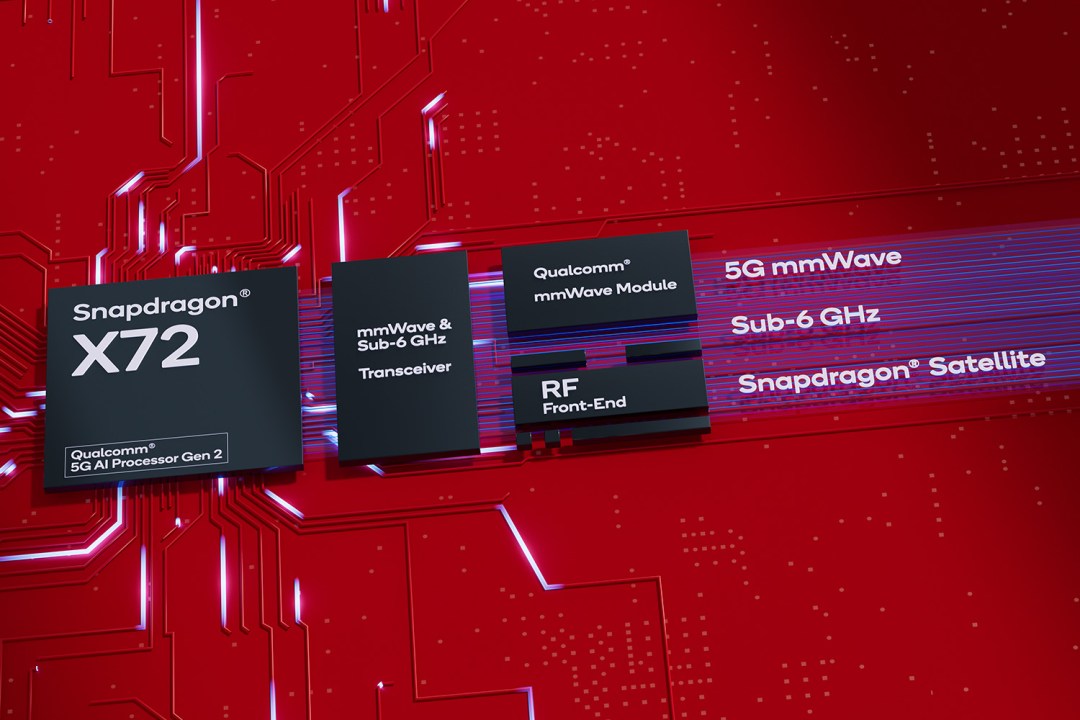 Usually saved for Mobile World Congress, Qualcomm has already spilt the beans on it's next-gen phone modem. The new hardware, known as Snapdragon X75, will come to phones this year, possibly including the iPhone 15 though the iPhone 14 uses 2021's X65 rather than 2022's X70.
The X70 is inside this year's flagship models we've seen so far including the Samsung Galaxy S23 series and the OnePlus 11. Apple's own modem chips – long in development hell – don't appear to be coming until at least late 2024 or 2025.
The new hardware will help your phone grab a connection more easily in areas where signal is difficult thanks to AI. This future-looking tech is likely to help in areas where you might get next to no signal at present like a large store or underground station. And it'll be more able to locate you in dense urban locations, too.
The X75 supports the recently-announced Snapdragon Satellite tech, too and is designed to work alongside Wi-Fi 7. Through various technologies including MIMO (which is how your router deals with various uploads and downloads simultaneously) the X75 can send and receive data much more quickly, though this will be a little way off as networks will need to introduce support. This uses carrier aggregation, which is basically a trendy way of bringing together different frequencies to transfer data more quickly. Think of the bit when they cross the streams in Ghostbusters.
There's also a bit of jiggery-pokery in the hardware itself where two parts to deal with sub-6GHz 5G (what we have in Europe) and mmWave (in some parts of the US but coming to the UK and Europe) have been combined, saving space and increasing power efficiency by around 20 percent, which is quite significant in smartphone terms.
The new hardware will also be compatible with the next evolution in 5G tech, which is called 5G Advanced. This will open up 5G to more devices such as connected cars, part of what was being pitched as being part of the 5G world early last decade.