Samsung Galaxy S23 brings Snapdragon power and fresh looks
Otherwise familiar hardware for 2023's mainstream efforts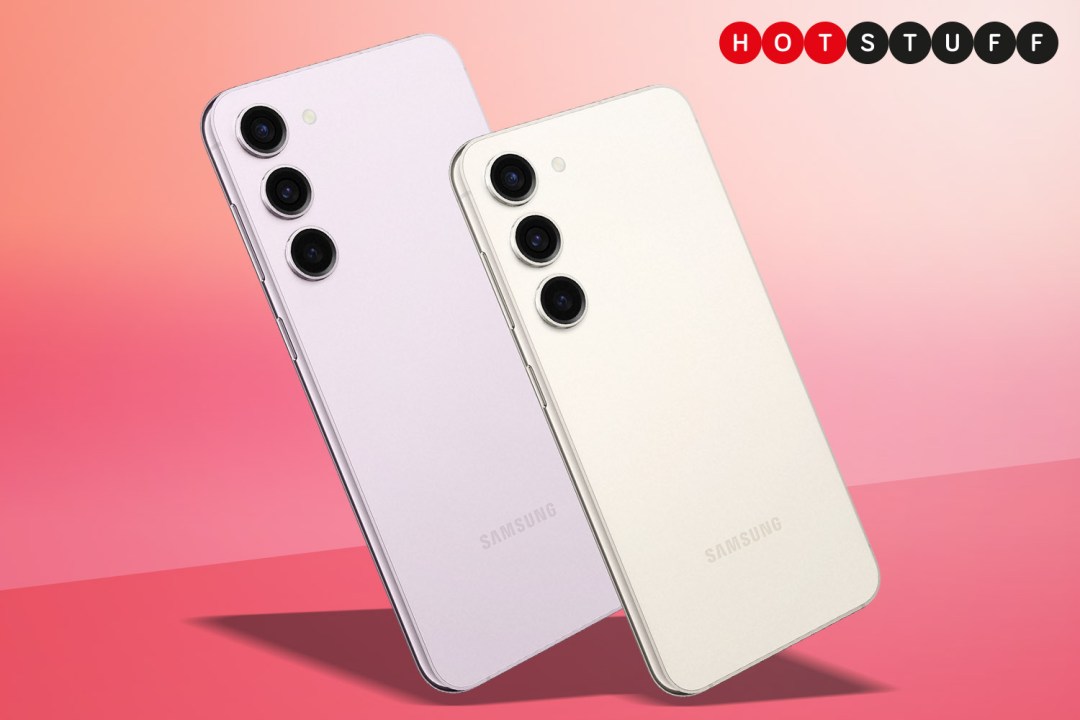 Samsung's design team has used a light touch to update its mainstream Galaxy S smartphones for 2023. The Galaxy S23 and Galaxy S23 Plus also arrive with uprated internals and the latest software, but a largely familiar set of cameras.
The Galaxy S23 is the baby of the bunch, with a 6.1in screen. The S23 Plus stretches to 6.6in, but both have the same 2340×1080 resolution and use AMOLED panels. Each have 120Hz adaptive refresh rates, and can play HDR10+ content. The glass is flat, unlike the pricier Galaxy S23 Ultra, which gets a subtly curved panel. The S23 has also received a big brightness boost, so now maxes out at an S23 Plus-matching 1750nits.
Both phones have seemingly taken styling tips from the flagship Galaxy 23 Ultra, ditching the raised section around the rear cameras in favour of free-floating lenses. You'll need a keen eye to spot differences in the rounded corners and lightly curved central frames compared to last year's efforts, but the Phantom Black, Cream, Green and Lavender colours single them out as 2023 models. Both are IP68 dust and water resistant.
Performance muscle comes courtesy of a Snapdragon 8 Gen 2 – there are no home-grown Exynos CPUs for certain territories this time around – and 8GB of RAM. Chip-maker Qualcomm has even tweaked things a little to Samsung's specification with higher CPU and GPU clock speeds, which should guarantee smooth performance. The Galaxy S23 can be had with either 128GB or 256GB of on-board storage, while the S23 Plus has either 256GB or 512GB. Both have microSD card support for adding extra capacity later.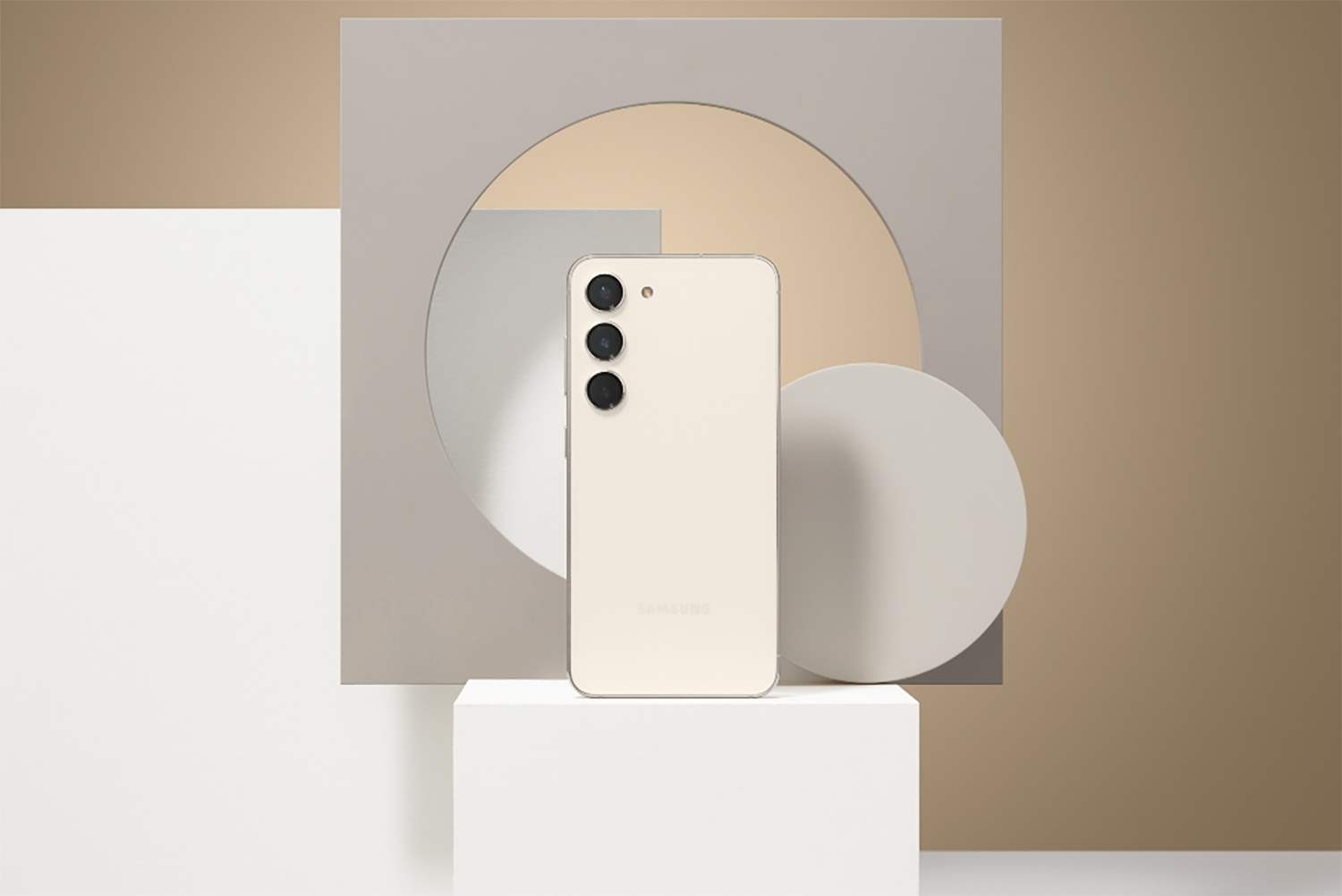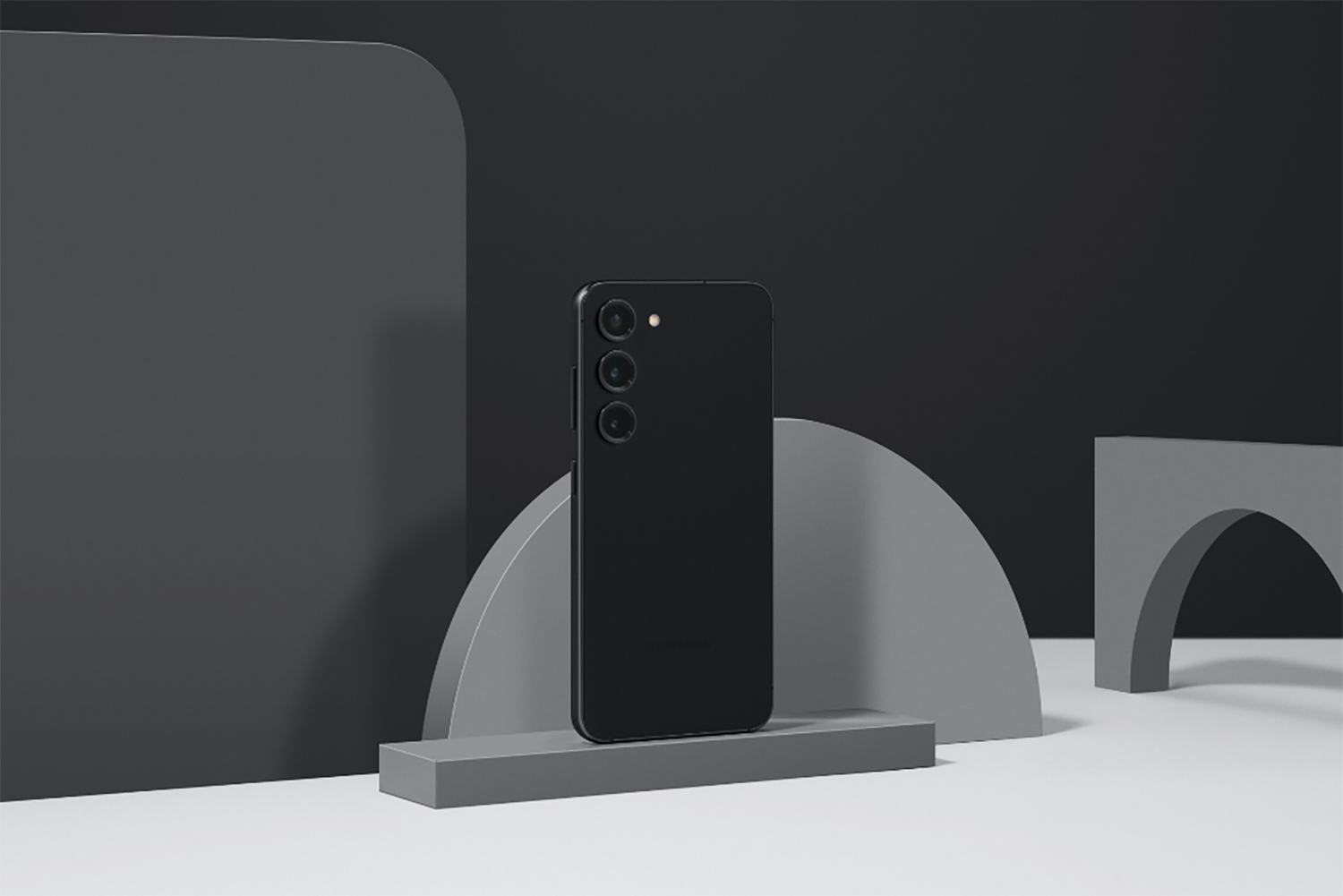 Battery capacity and charging speeds are the only other major separator: the S23 gets a 3900mAh cell that can handle 25W wired and 10W wireless top-ups, but the S23 Plus' larger 4700mAh can handle 45W over USB-C. It also does 10W wireless charging, and both can reverse wireless charge other gadgets using powershare.
Samsung hasn't really shaken things up as far as the rear cameras go, sticking with the same trio of sensors as last year's Galaxy S22 series. That means a 50MP main snapper, paired with a 12MP ultrawide and 10MP telephoto good for 3x optical zoom. Expect 8K video recording abilities, plus 4K at 60fps. Selfie duties are handled by a 12MP front-facing cam, which is a welcome step up from the previous generation.
Image quality improvements are largely down to software, with a tweaked night portrait mode that analyses hair, eyes and skin separately for more realistic bokeh blur. Samsung has also made changes to the underlying Android OS, with the new OneUI 5.1 skin bringing more customisation and automated routines to handle daily duties.
The Galaxy S23 and S23 Plus are available to pre-order today, and will go on sale in the UK on the 17th of February. SIM-free prices starting at £849 for the S23, and £1049 for the S23 Plus. Both will be available on contract from all the major phone networks, for those that prefer to split the cost.
Keen customers willing to put their money down before the 17th and who pre-order directly from the Samsung website will get their storage doubled on certain handsets, meaning you pay for a 128GB Galaxy S23 but get a 256GB version, or you pay for a 256GB Galaxy S23+ but get a 512GB model instead.
Related: Best upcoming phones 2023: all the top new smartphones