Ooni's serving up a tasty 20% Black Friday discount on its home pizza ovens
Black Friday night takeaway
From the doorbell anticipation to the soggy-bottomed cardboard box, there's so much about takeaway pizza that you can't replicate at home. Add one of Ooni's angular ovens to your patio, though, and what you can create is the crispy deliciousness of freshly fired doughy discs. The best bit? Ooni is offering a tasty 20% off all of its pizza ovens for Black Friday.
From wood pellets to gas canisters, Ooni's cookers run on a range of different fuels. Whatever your topping combo, each is designed to deliver the perfect domestic pizza experience. Buy one before 8am on 29 November and you can save up to £177 across Ooni's entire range of ovens, fuels and cooking accessories. Which is almost as delicious as your four-cheese seafood special.
That headline discount is offered on the Ooni Karu 16 Essentials Bundle, a multi-fuel model for making margherita on demand. Buy it by Tuesday and you'll get it for £707 – down from its usual menu price of £884. For that, you're getting an oven that can fire 16in circles at up to 500°C, together with a pizza peel, gas burner and cover. Don't need the extra toppings? Slice them and you can pick up the oven alone for £559, a reduction of £110 on the usual price.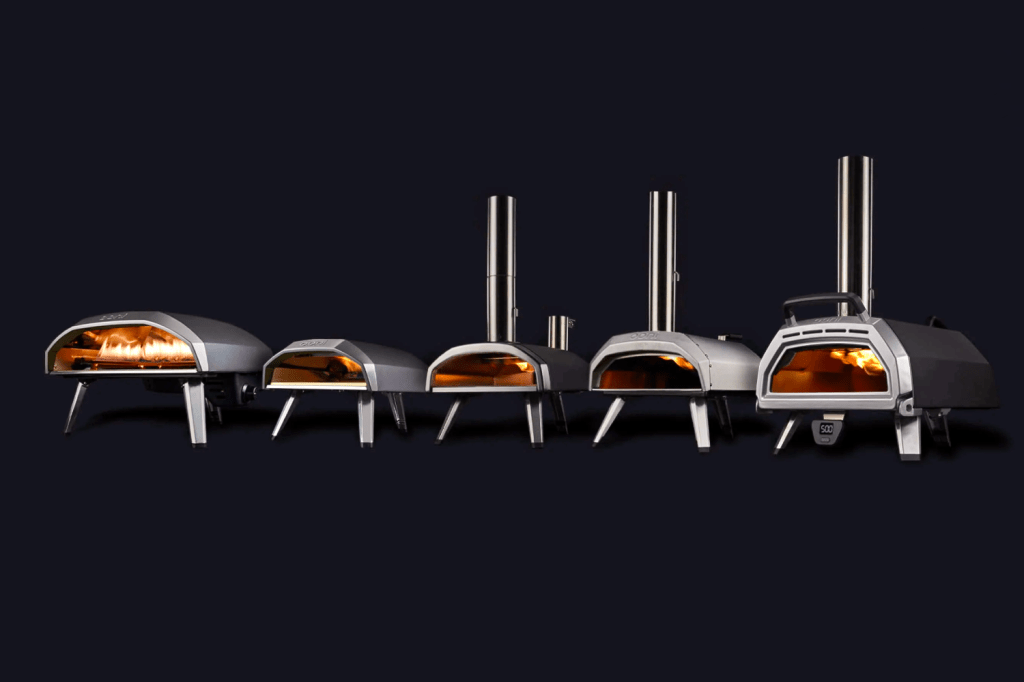 Want a cheaper pizza fix? The most affordable oven in Ooni's Black Friday sale is the Frya 12, a wood-fired friend which can bake 12in treats in just 60 seconds. Normally listed at £249, you can order it for £199 until next week – a saving of £50. Or for multi-fuel flexibility, the Karu 12 can cook with wood, and charcoal, or pair up with Ooni's optional gas burner. It's yours for £239 during the deals event.
Like your preferred order of a thin-crust pepperoni with a portion of chips and a side of garlic dip, Ooni also offers brilliant bundle deals. Besides the Karu 16 Essentials Bundle above, the Koda 12 Essentials Bundle bags you the compact, chimney-free Koda 12, plus a peel, an Ooni cookbook, an infrared thermometer and a handy carry cover – all for £343. That's a saving of £86 over the normal bundle price.
Whatever you select from the menu, it won't arrive as quickly as your usual from the local pizza place. But Ooni does offer free shipping on all orders over £25. So add one to your basket now and you could be home-making margheritas before next Friday. Plus you can use the money you saved to shell out on extra pineapple and anchovies.