OnePlus Nord 2 vs OnePlus Nord CE 5G: Which is best?
Want a OnePlus on a budget? Here's how to choose between these Nords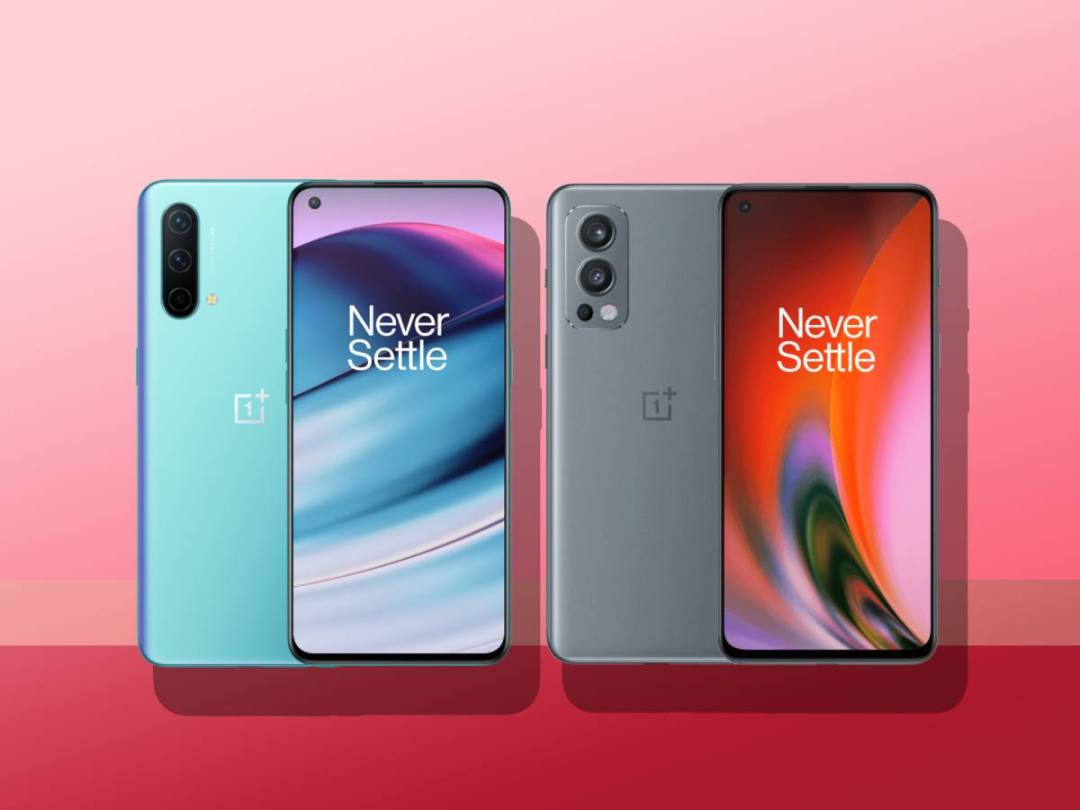 The original OnePlus Nord released back in 2020 and it was a true treat: a budget-friendly phone that emulated nearly every flagship feature that matters. Hell of a phone, really.
If you're looking for a new Nord now, however, you have two options: the OnePlus Nord 2, a proper sequel to the original, and the cheaper OnePlus Nord CE 5G. The latter is a trimmed-down take on the original that costs £100 less than the Nord 2 and keeps a lot intact, but the price can't drop like that without sacrifices.
Are you a fan of OnePlus and looking for a reasonably-priced new handset? One of these Androids should do the trick, although we've got a favourite in the pair. Here's how they compare.
Design: Key distinctions
The OnePlus Nord 2 smartly copies the design playbook from this spring's flagship OnePlus 9, so it looks and feels like a pricier phone. There's glass backing but a plastic frame, but that's the same mix we saw with the pricier OnePlus 9. The Nord 2 looks minimal and sleek and punches well above its weight.
On the other hand, the OnePlus Nord CE 5G cheaps out a bit, carrying over the slightly different allure of the original Nord while swapping the backing glass for plastic. It's a matt finish, though, and feels better than some budget rivals. Still, we'd definitely take the Nord 2 if we're comparing overall allure and finish.
Verdict: OnePlus Nord 2
Screen: Lookin' good
On the Nord 2, you get a 6.43″ Full HD screen with a 90Hz refresh rate. Switch to the Nord CE 5G and you get… well, a 6.43″ Full HD screen with a 90Hz refresh rate. Both are OLED panels, both are pretty bright. Both are great, both are about the same. You can't go wrong here.
Verdict: Draw
Camera: Go for the Nord 2
The further you slip down the price scale, the less reliable smartphone cameras tend to be. The Nord 2 actually has a great main camera: a 50-megapixel shooter with optical image stabilisation, similar to what you'll find in some flagships today. It's better than you'll find in nearly any non-Google phone at this price, with even better nighttime shooting results than the pricier OnePlus 9. That's surprising! The ultra-wide lens isn't quite as great, however.
The Nord CE 5G might pack more pixels into its 64MP main shooter, but the results aren't quite as hot as the Nord 2 let alone the original Nord. Images can look a bit flat and detail is lost in the dark parts of shots. There are better cameras in some phones that are even cheaper than the Nord CE 5G, but they'll do the trick.
Verdict: OnePlus Nord 2
Performance: Gonna be gaming?
The Nord 2 breaks with tradition by skipping out on Qualcomm's Snapdragon processors in favor of a MediaTek Dimensity 1200-AI – and it's awesome. We saw impressive gaming performance and smooth sailing across Android. It was all better than expected.
Meanwhile, the Nord CE 5G's Snapdragon 750 chip delivers pretty smooth Android performance, but gaming doesn't hit quite the same peaks. It's a stellar chip for a £300 phone, but the Nord 2 does come ahead.
Verdict: OnePlus Nord 2
Battery and perks: Some differences
Both phones have a sizable 4,500mAh battery pack, but we found that the OnePlus Nord CE 5G did a better job of surviving the day without draining. On the other hand, the Nord 2 has much faster 65W charging, which can top up a phone from zero to full in just over half an hour. The Nord CE 5G's 30W charger is still speedy, but not nearly as quick.
You'll find 128GB of internal storage in the base model of both of these phones, with no microSD support for expandable storage, sadly.
Verdict: Draw
Verdict: Spend extra if you can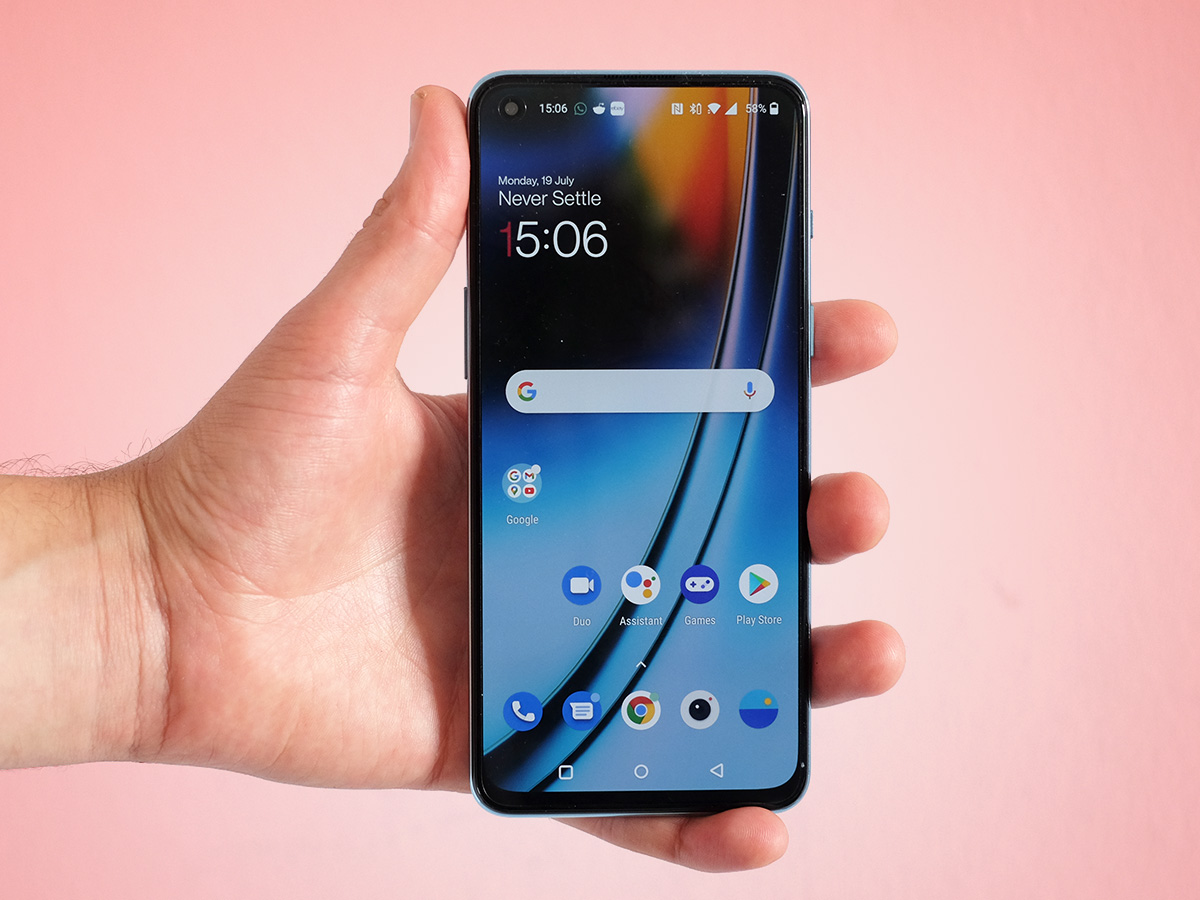 It's clear: the OnePlus Nord 2 is the better phone, but that's no shock. At £399, it's £100 more expensive than the £299 Nord 5G CE. The Nord 2 has sleeker design, better performance, and improved shooting smarts, and we'd say it's worth the cash if you can spare it.
On the other hand, if you'd rather save the money, the OnePlus Nord CE 5G is a sharp pick for the price. It's a very good 5G phone with solid performance and decent cameras.
Winner: OnePlus Nord 2