Next Destiny DLC leaks: flaming battle axes and wolves incoming
An all-new raid and an Iron Banner-themed campaign? Sign us up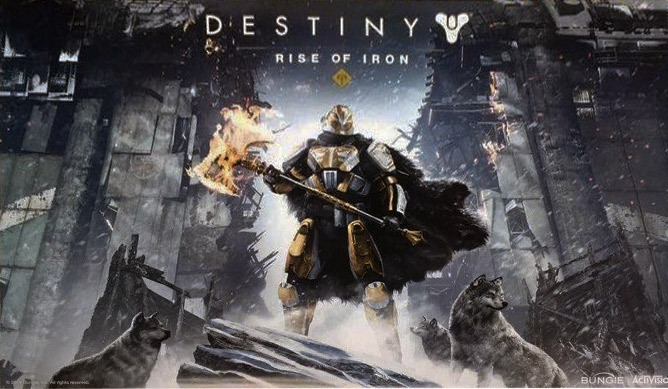 Okay, so we don't think we'll be seeing actual wolves in Bungie's next big DLC update for Destiny, but that doesn't mean we're any less excited.
The above poster, leaked on reddit, has been verified by Kotaku's sources as being authentic, and gives players a few juicy clues as to what to expect in Destiny's next big DLC update.
For starters, it's very obvious that there's a strong Iron Banner theme here. Destiny's monthly PvP Iron Banner event is rife with wolf symbolism, and the presence of Lord Saladin – head of the Iron Banner – standing slap bang in the middle of it pretty much confirms it.
It's an interesting departure from the Hive-focused content Bungie has released more recently, and should hopefully be a welcome change for players who are a little sick of the doom and gloom of the Hive's skulls and dark rituals.
It'll be interesting to see what PvE storyline Bungie's writers can create out of a primary PvP event, but as long as that badass flaming axe is making the final cut, we're pretty sure we'll be more than satisfied.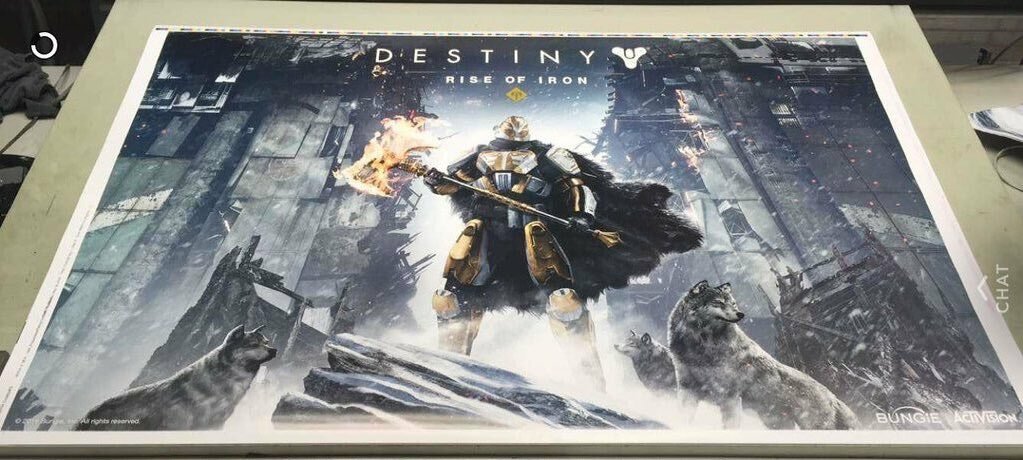 Kotaku's sources have stated that the Rise of Iron DLC will be larger than both the House of Wolves and The Taken King expansions, with an all-new Fallen-themed raid for players to sink their teeth (and bullets) into.
This raid was reportedly cut from the previous House of Wolves expansion, so we're hoping that this extra time will result in a raid as perfectly polished as the Vault of Glass, which remains the best experience in Destiny we've had to date.
For players that have long since abandoned the space shooter for other games, this could very well be the major content update Bungie needs to draw them back when it lands in September.
As for this writer? He's still hopelessly addicted, so feel free to shoot him in the head in the Crucible this weekend. Or at least try to anyway. Space magic ftw.