Need to Know – Samsung Galaxy Nexus
Get the low down on Samsung's sweet new Ice Cream Sandwich handset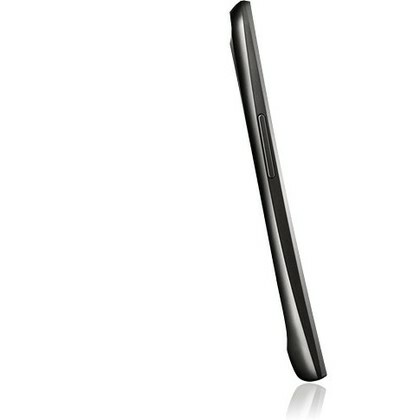 Here's one device that Apple can't claim Samsung copied. The Galaxy Nexus takes Android to whole new level, from its high def screen to its delicious new Android 4.0, Ice Cream Sandwich operating system. The specs alone are enough to get our mouths watering: a 4.65-inch Super AMOLED display, meaty 1.2GHz dual-core processing and the smartest camera ever seen on a phone.
Galaxy Nexus – Super AMOLED Screen
Samsung says that 80% of people buy a phone based on the display, in which case, watch out Apple. The 1280×720-pixel screen is Super AMOLED, so boasts super colour reproduction, amazing response time (0.01ms) and massive 100,000:1 contrast – which should make it ideal for watching films and playing games. Indoors at least – OLED screens can still lack oomph in bright light. 1280×720 is the new native format for Android 4.0 so expect to see more phones with super-sharp screens next year.
Galaxy Nexus – Hyperskin Build
The design is something special too, a slightly curved back made from slip-resistant Hyperskin and a thickness of just 8.94mm (although the LTE version is likely to be a little thicker). The bezel of just 4.29mm, and no navigation buttons, means the screen takes up almost the entire real estate of the phone. Google's mobile guru Andy Rubin says it feels "like you aren't holding a physical artefact, you're simply holding information." Strange, we always thought 0s and 1s would be lighter.
Galaxy Nexus – Camera and Face Lock
The camera is a 5MP, 1080P affair that makes the most of Ice Cream Sandwich's new features – panoramas, video snapshots, timelapse movies, 'zero' shutter lag and especially Face Unlock. Embarrassingly, this didn't work on stage for the launch but if it is reliable enough to cope with glasses, sunburn and hangovers, we'll gladly hang up our PIN numbers and Sudoku-style swooshes for good.
Galaxy Nexus – Ice Cream Sandwich
Talking of swooshes, Android 4.0 comes with a brand new UI that includes WebOS-style flicks and iOS-alike folders, voice inputs, redesigned apps and much more. Rubin says that Samsung and Google engineers lived in one building when they made the Nexus (we'd like to see their takeaway pizza bill), and the attention to detail shows in cool details like Android Beam, where you simply touch two Nexuses (Nexi?) together to beam contacts, web pages or apps across via NFC.
Galaxy Nexus – Barometer
A slightly weird addition to the Galaxy Nexus's spec sheet is a barometer, although it could enable some interesting weather forecasting apps or (more likely) improve the accuracy of the GPS location system for outdoor apps.
The Samsung Galaxy Nexus will be shipping within weeks – in November in the US, Europe and Japan. It comes in two variations depending on your region: LTE for countries with real 4G (the Yanks) and HSPA+ for the rest of us.
You may also like
Samsung Galaxy Nexus with Android 4.0 hands on review
Galaxy Nexus knows what you look like
Need to know – Ice Cream Sandwich