The most spec-tacular phone in the world has a 2K screen – and you've probably never heard of it
The Chinese Vivo Xplay 3S beats Samsung to the 2K screen punch, and its other specs aren't too shabby either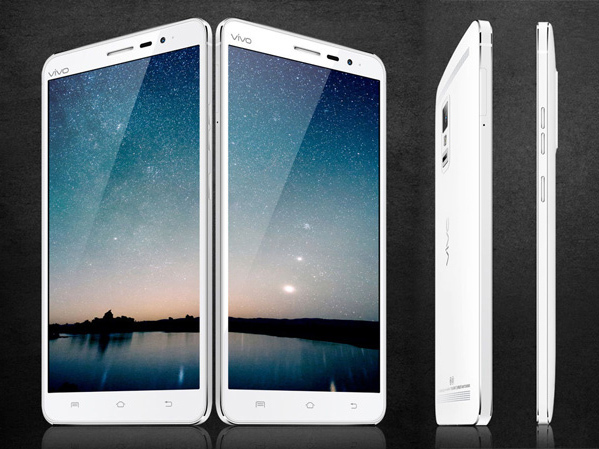 Meet the Vivo Xplay 3S. It's a Chinese phone with an unassuming name, and chances are you've never heard of it. But if its specs are anything to go by, it's a name you won't soon forget.
Let's start off with the biggie, the 6in, 2K display. That's a 2,560×1,440 resolution, measuring in at 490ppi – a pixel count so dense that it's in danger of imploding into a singularity, like a dying star. Or something.
Space analogies aside, this means that the Xplay 3S will be the first phone in the world confirmed to have a 2K display, beating Samsung's Galaxy S5 (which is rumoured to sport an equally hi-res display) to the punch.
Other salivating specs include the beastly 2.3GHz Qualcomm Snapdragon 800 quad-core processor, 3GB of RAM, a 13MP camera, and 32GB of storage.
The only disappointment buried among that treasure chest of specs is the 3,200mAh battery, which is in for a pounding, thanks to that insane display. 
Here's to hoping that some clever battery optimisation is on the cards to prevent lunchtime blackouts.
The Xplay 3S also has two dedicated audio chips – a high-performance DAC and amplifier combo, and as if all that wasn't enough, the Xplay 3S, like the HTC One Max, features a fingerprint scanner on its rear. Though we doubt it'll be as fluid to use as the iPhone 5s' impressive Touch ID Home button sensor.
Running a skinned version of Android called Funtouch OS (yes, really), the Xplay 3S offers the ability to change certain camera settings with your voice as well as baked-in AR photo functions and gesture inputs.
There's no word on availability for the time being, although Chinese site Tmall will accept pre-orders in the near future for CN¥3,498 (~ US$576, £352).
Colour us very excited.
[via Engadget]