Minecraft Lego set now available to pre-order
Grab your pixelated pickaxes and rejoice as Lego brings Minecraft goodness to the masses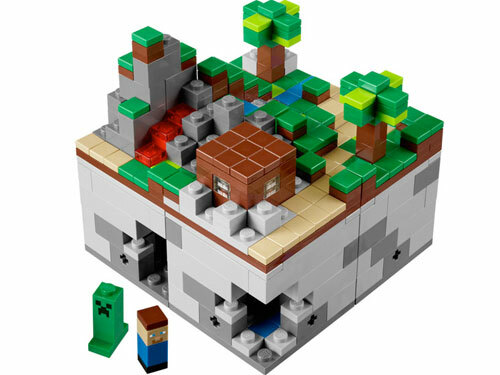 We've been patiently waiting for a first glimpse of the official Lego Minecraft set since we caught wind of the good news back in January and now you can join us in poring over the first official pictures of the 21102 Lego Minecraft Micro World set.
We're already in love with the mini Creeper figurine and couldn't get mad at it even if it blasted our bricky creations to smithereens. All we need now are a few pigs and sheep to feed our mini Lego character and we'll be sorted.
You can head on over to jinx to pre-order the first set now for US$35, although you may want to wait until official UK pricing and release dates are revealed.
Now if you'll excuse us, we've got some diamond to mine, and giant pixelated cat monuments to create. For science.
LG Miracle Windows Phone handset pops up in video
Sharp ramping up production of displays for Apple's iTV
Razer unveils Mass Effect 3 gaming gear