Metal Gear Survive probably isn't the new Metal Gear you're hoping for
Konami's gaming classic is reborn as… a four-player zombie shooter?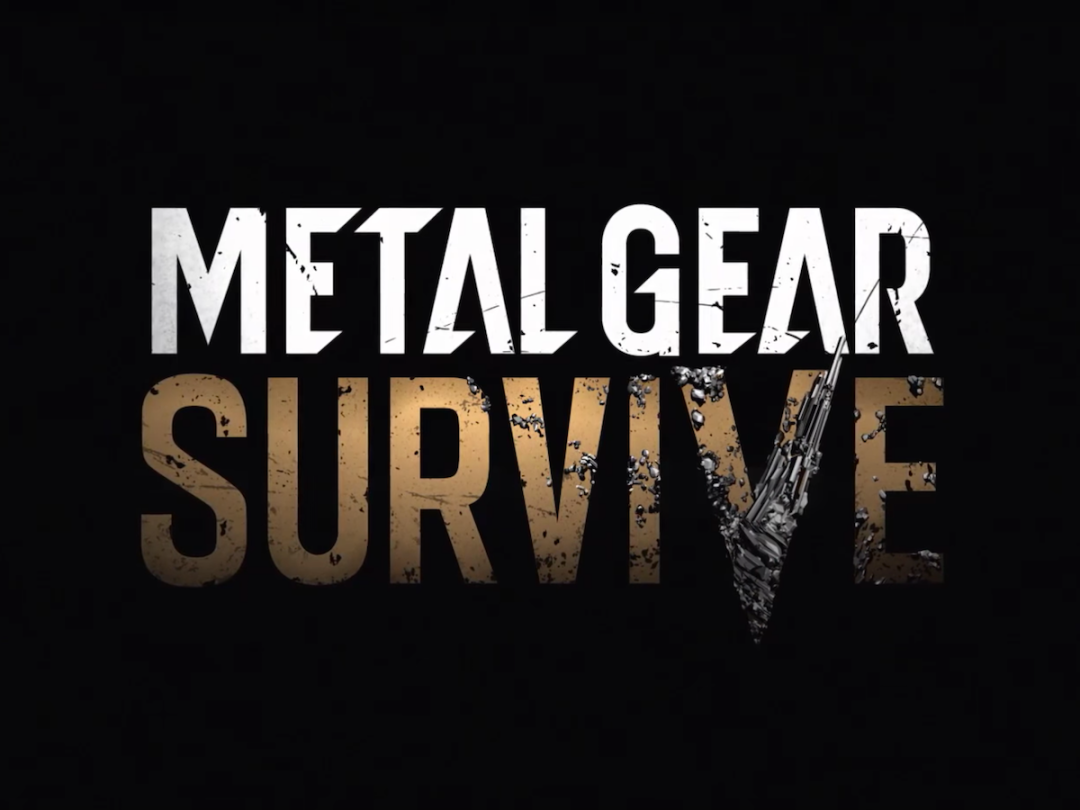 Gamescom is getting underway in Cologne, Germany this week, and Konami has already announced a new MGS game – but that acronym doesn't stand for Metal Gear Solid this time around.
The game is Metal Gear Survive, and as the title suggests, it's a shift away from the single-player stealth-action approach that has defined the series (and the stealth genre). Instead, it appears to be a cooperative four-player shooter… with zombies. And probably less spectacular weirdness too, if we had to guess based on this first trailer below (via IGN).
Last year's Metal Gear Solid V: The Phantom Pain marked the end of an era for the series: it was creator Hideo Kojima's last project for Konami before his unfriendly exit, and it seemed like it could also be the last massive blockbuster in the series as the publisher supposedly shifted away from AAA game development.
In other words, Metal Gear Solid as we've come to know and love it could be over, at least in the short-term, and Metal Gear Survive doesn't look like a very exciting substitute.
Gearing up
At first blush, Metal Gear Survive looks a bit like a trend-chase on the part of Konami, albeit a few years late to the party. It seems to hit the same notes as Left 4 Dead or the Zombies modes in Call of Duty, albeit at a time when the zombies-in-games craze has worn out its welcome. And it's not the most obvious addition to Metal Gear, even as strange and surreal as the series can be.
In fact, the whole game's premise is being justified by wormholes. According to Konami, it takes place after the events of Metal Gear Solid V: Ground Zeroes, the short Phantom Pain prequel, in "an alternate timeline caused by unexplained wormholes forming in the sky." That's apparently represented by half-built structures and the zombie-like "biological threats," but it seems like a convenient way to shoehorn a non-Metal Gear experience into the series.
For its part, Konami says the PlayStation 4, Xbox One, and PC game will still have its roots in stealth, and it's not the first time we've seen Metal Gear go multiplayer: the various Metal Gear Online modes have been generally worthwhile, albeit not as enticing as the solo campaigns.
And there have been Metal Gear deviations over the years: my favorite, Metal Gear Acid 2 for PSP, was a card-centric, turn-based strategy game. Frantic hack-and-slash action game Metal Gear Rising: Revengeance is another entertaining one that was as absurd and memorable as the core series entries. Using this universe to explore new types of gameplay isn't necessarily a bad thing, and I don't want to fully dismiss Metal Gear Survive before we really see it in action and can try it for ourselves.
Survive… or falter?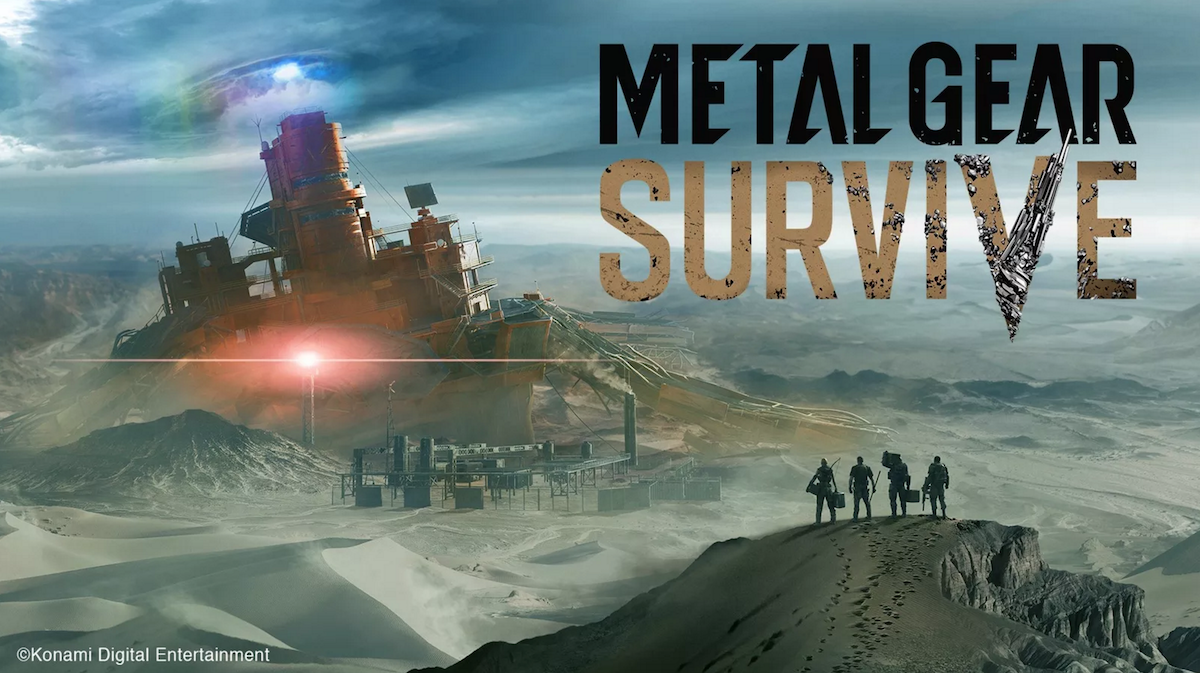 Without Kojima running the ship, however, it's hard to see Metal Gear Survive as an inspired experiment from a creative force. Konami has signaled a shift away from developing large and potentially innovative games, with the cancellation of Kojima's Silent Hill reboot and him being pushed out of the company he helped make into an icon. Instead, Konami seems intent on nudging along its annual Pro Evolution Soccer series while dabbling more in cheaper-to-produce mobile and social games.
And slot machines. Metal Gear Survive isn't even the first post-Kojima series project to be announced – that would be the Metal Gear Solid 3: Snake Eater pachinko machine, which broke the hearts of series fans all across the Internet when it surfaced in June. It features fully redone graphics for one of the series' best entries… done exclusively to entice gamblers.
That's the Konami of the future, it seems, and it's why the announcement of Metal Gear Survive has been met with such a collective shrug (and more-intense-than-usual YouTube hate). It might look a little bit like Metal Gear in the action-packed trailer and intermingle familiar play elements with others from a popular genre, but what are the chances of this being a truly exciting and boundary-pushing experience?
As we've seen from Capcom's rough Umbrella Corps and Resident Evil: Operation Raccoon City, fan-favorite branding won't do much to hide a rough game once it's in the hands of players. But we haven't played Metal Gear Survive yet.
Maybe it'll be something special, but my bet is that the best-case scenario is that it's fun but largely unremarkable. Given how rabid and devoted Metal Gear fans are, however, I doubt even that would be enough to satisfy their hunger to see the series continue on in a meaningful way. For now, consider us skeptical of this 2017 release – and infinitely more interested in Kojima's post-Konami game, Death Stranding.