LG ready to release 97-inch OLED TV after IFA 2022 debut
It's the world's largest OLED TV.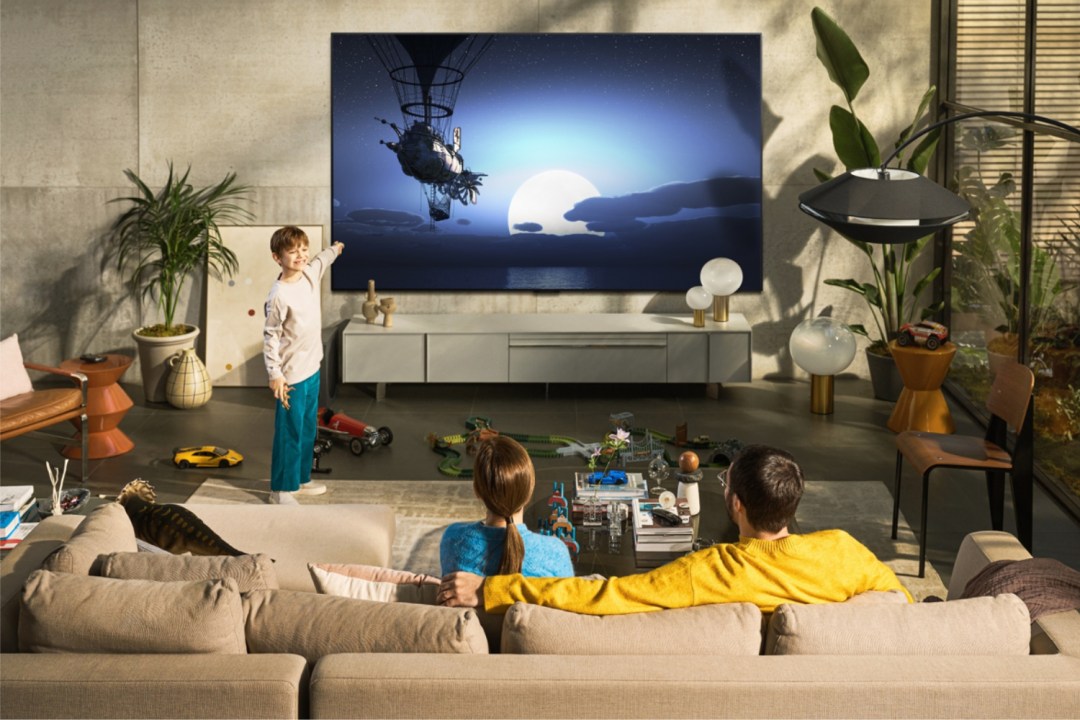 OLED tellies are recognised as some of the best. With individual LEDs lighting up to provide a crystal clear picture, these TVs can offer some of the best pictures. And what's better than a telly that looks great? A really big telly that looks great. Enter LG with a new box about to tick both boxes.
LG is ready to release the 97-inch OLED TV it's been working on. That's right, 97-inches. The supersized TV will join the rest of the G2 line-up in the company's 2022 line-up of OLED tellies. It's not only the biggest OLED that LG offers, it's actually the world's largest OLED TV. Pretty impressive, huh?
The current G2 models offer the best pictures available, with extremely vivid colours. Perfect for wall-mounting, the telly brings the company's latest AI image processing to the latest evo panels. It's super bright, super smart, and top of its class. We gave the LG G2 five stars out of five in our review.
Considering LG's G2 is the company's most premium telly, the new 97-inch OLED beast is sure to take the crown. In fact, it might just be the most premium telly of the year. For now, the largest G2 comes in at 83-inches, and retails for £6500. We'd expect an extra £1500-£2000 for the 97-incher, so prepare for a price around £8000. It's certainly not cheap, but will make for an epic home cinema experience. With a screen this large, it might even be better than the pictures (if you've got your speakers up to scratch).
If you're looking to go big in your home with this monstrous unit from LG, you won't have long to wait. The tech giant is showcasing the OLED telly at IFA 2022 during the first week of September. Within the next few weeks, LG will reveal the official launch dates for individual markets. We expect availability before the end of the year in most locations, but there's no word from LG yet. Let's hope so, as the 97-inch OLED will make a perfect Christmas list topper…