I've reviewed dozens of electric scooters, and you can save £300 on my favourite for Cyber Monday
You can save £300 on one of the best electric scooters I've ever reviewed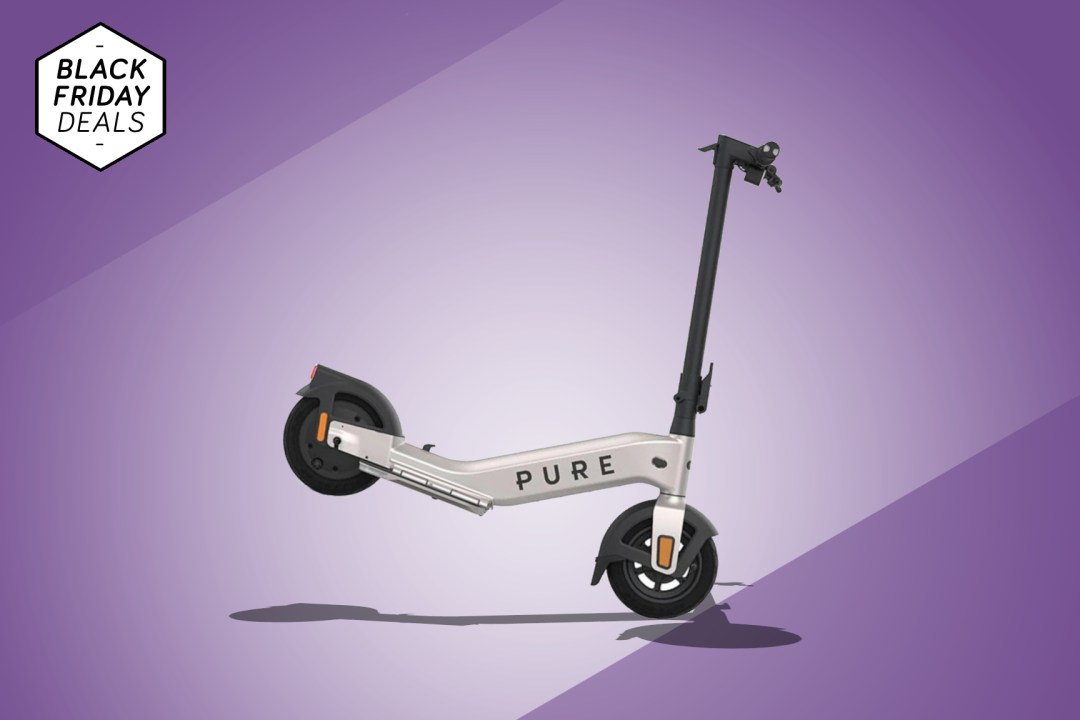 I've reviewed dozens of electric scooters in the last few years, so it's safe to say I know a thing or two about these folding e-mobility wonders. One of the best electric scooters I've ever used is the Pure Advance model and the good news is, you can currently save £300 in Pure Electric's Black Friday and Cyber Monday sale.
This is guaranteed to be the lowest price over Black Friday, with Pure Electric promising to send you a gift voucher if they do change the price before the end of their Black Friday sale on the 30th of November.
Why do I rate the Pure Advance so highly? It offers an innovative way to ride, with an improved, ergonomic riding position, providing more stability and comfort when riding.
The folding footplates also allow for a more slimline design, with a foldable stem and handlebars as well.
Long range
It boasts a long range of 24.8mi and a powerful 710W (peak) motor that can handle the toughest of hills up to 19% gradient.
The Pure Advance is also designed and engineered in the UK, so it is suited to our bumpy streets and bad weather.
---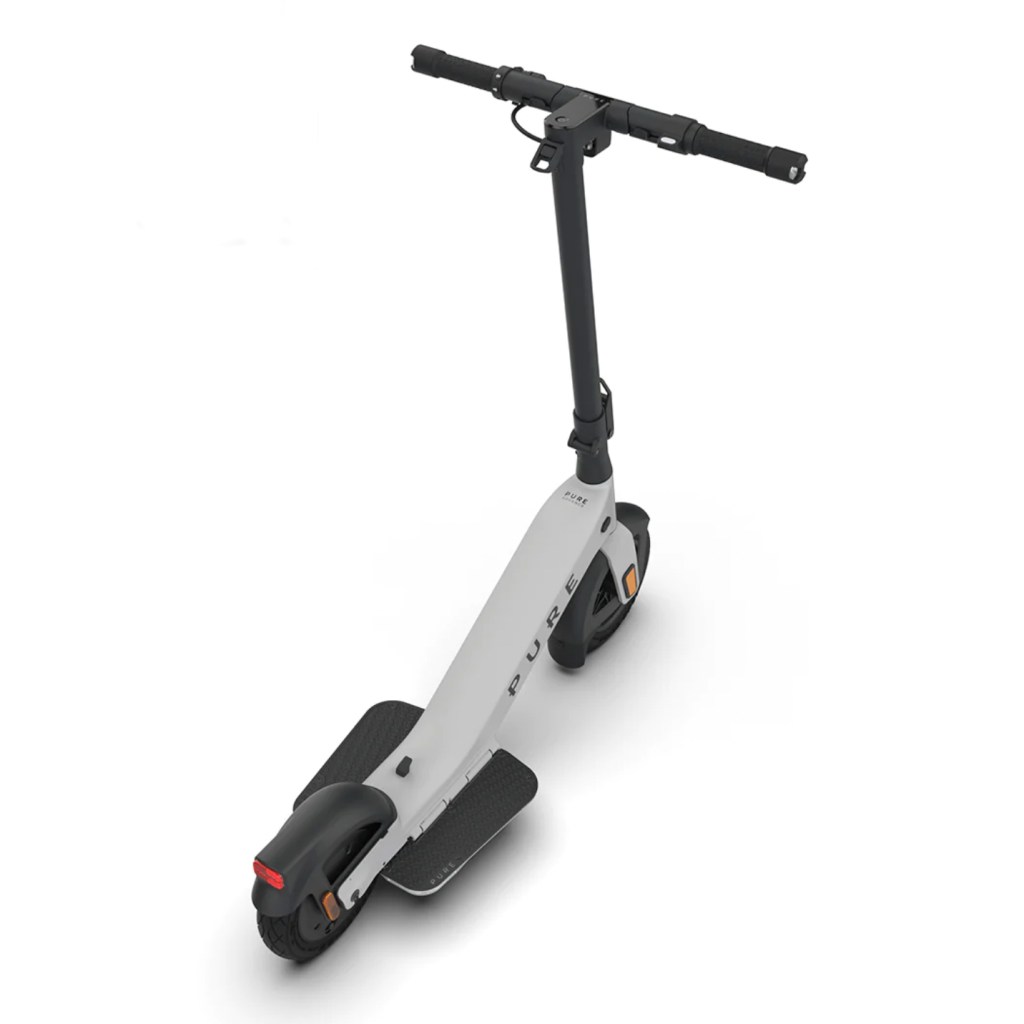 Pure Advance 2023 Electric Scooter | now £499 | was £799 | save £300 at Pure Electric
The Pure Advance offers the ultimate riding position, with more stability, a more slimline design and 25mi range. You stand closer to the ground for improved handling and face-forward for a more natural, comfortable ride. It has a 710W (peak) motor that can handle the toughest of hills up to 19% gradient.
---
In my Pure Advance Flex review, I said, "The Pure Advance Flex is one of the most innovative electric scooters money can buy. The forward-facing design is not only more comfortable, it's also safer and more stable.
"The ride quality is smooth and the scooter is packed with useful features, such as indicators and cruise control."
My main issue was the price, which has now been addressed thanks to the Pure Electric Black Friday sale.
Is this a good deal?
Saving £300 on anything is good in my books, and I think this Black Friday deal brings the Pure Advance's price to a much more palatable price.
This is the cheapest the Pure Advance has ever been, so if you've been waiting for a low price then now is your time to buy.
If you're looking for something with a little more range, then you can opt for the Pure Advance+ instead, which is now £599, reduced from £899 (saving £300). This long-range model allows you to travel 31 miles on a single charge.
Or, if you prefer something that is even more compact, then the Pure Advance Flex features a folding frame which makes transporting it much easier. The Pure Advance Flex has been reduced to £799 from £1099.