Huawei P40 Pro preview: Everything we know so far
UPDATED: Loads of new leaked specs and renders and where to watch the livestream
The Huawei P30 Pro was our favourite smartphone in the world for most of 2019. Will the upcoming P40 Pro top it?
That's a tricky proposition, given Huawei's run-ins with the United States government. It's why the Huawei Mate 30 Pro shipped without Google services, which made it incredibly difficult to recommend. Will that situation change in time for the P40 Pro to launch fully intact?
We'll have to wait and see on that front, but we won't have to wait long with the livestream commencing in a matter of hours over on Huawei's YouTube channel, but rumours and leaks suggest a much-enhanced flagship that could again battle for the top spot. Here's what we've heard.
(Leaked render above courtesy of Ishan Agarwal)
When will the Huawei P40 Pro be out?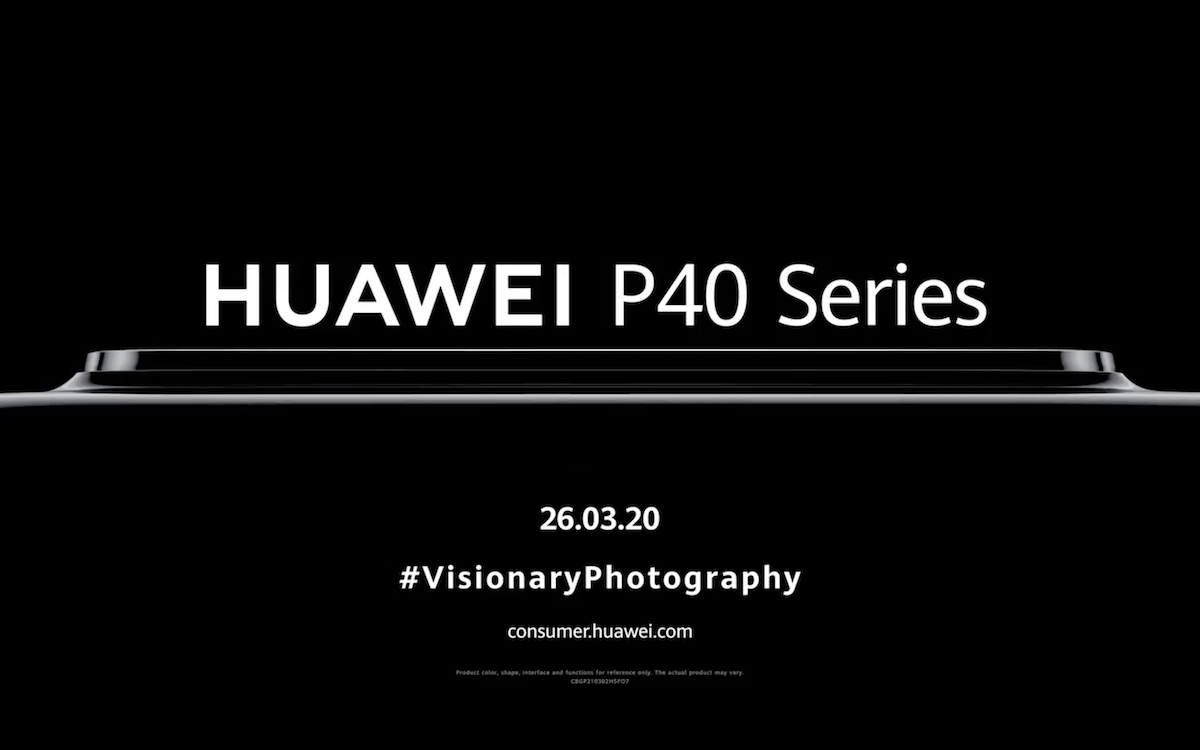 Both the Huawei P30 and P20 lines were unveiled in late March (2019 and 2018 respectively), and that'll be the case again with the Huawei P40 Pro.
It was originally planned to be launched at a live event in Paris, but due to the scare over the spread of coronavirus (COVID-19), Huawei will instead debut the P40 series during a livestream on 26 March at 14:00 CET. That means we're just a couple weeks away from getting the full scoop direct from Huawei itself, and a release ought to follow pretty shortly thereafter.
Fact or fiction?
It's official: we'll see the P40 line on 26 March.
How much will the Huawei P40 Pro cost?
The Huawei P30 Pro launched at £899, which was a step up from the P20 Pro's launch price of £799. That upward trend could continue with the P40 Pro.
Based on what's been reported, the P40 Pro could pack some sizable upgrades, which might result in a phone that pushes up against the four-figure mark. Of course, the trimmed-down standard P40 would be available for those who don't want to spend upwards of a grand, but the super-premium phone is sure to command a super-premium price.
(Leaked render above courtesy of Ishan Agarwal)
Fact or fiction?
We're just speculating for now, but we certainly don't expect a price drop from the P30 Pro.
What will the Huawei P40 Pro look like?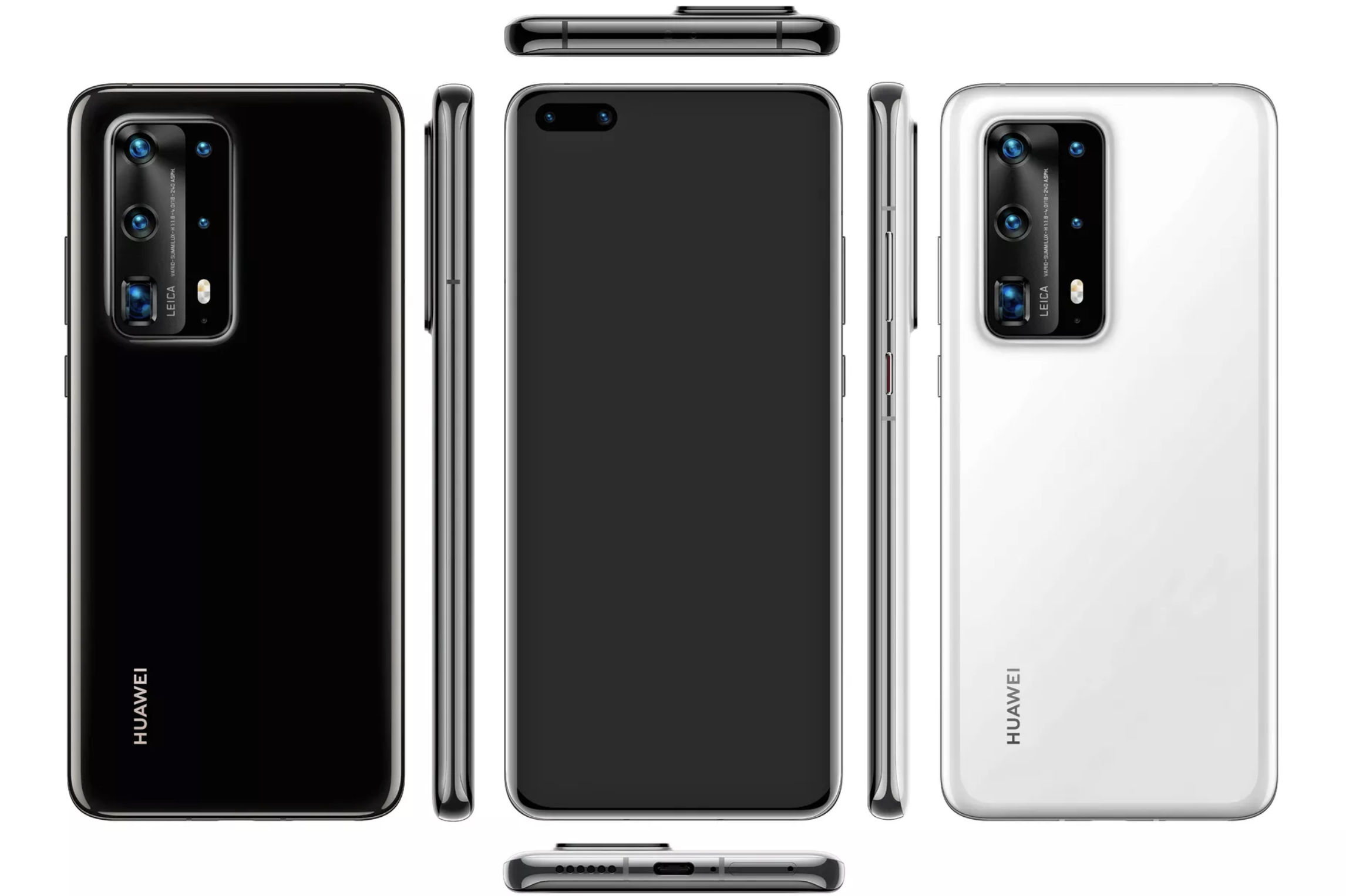 Leaks and speculative renders point to a Huawei P40 Pro that continues the design evolution seen across the P20/P30 and Mate 20/Mate 30 over the last couple of years.
This leaked render above from Evleaks shows a much larger camera module, while the front shows the same kind of "Horizon Display" as the Mate 30 Pro with deep, waterfall-style curved sides. The big difference here, of course, is the presence of a wide dual-camera punch-hole cutout in the screen rather than a notch. It's similar to what we saw on the Samsung Galaxy S10+.
It's more familiar than fresh, overall, but still looks to be a nice upgrade over the P30 Pro. Evleaks has a heck of a track record, so there's plenty of reason to believe that these are legitimate renders. The white version is said to be one with a ceramic finish, too.
Huawei recently let some journalists touch the P40 Pro without actually seeing it (it was in a box under a cloth), and TechRadar writes that the phone felt "curvier than expected."
Fact or fiction?
That looks to be the P40 Pro, in the flesh!
What about the Huawei P40 Pro's screen?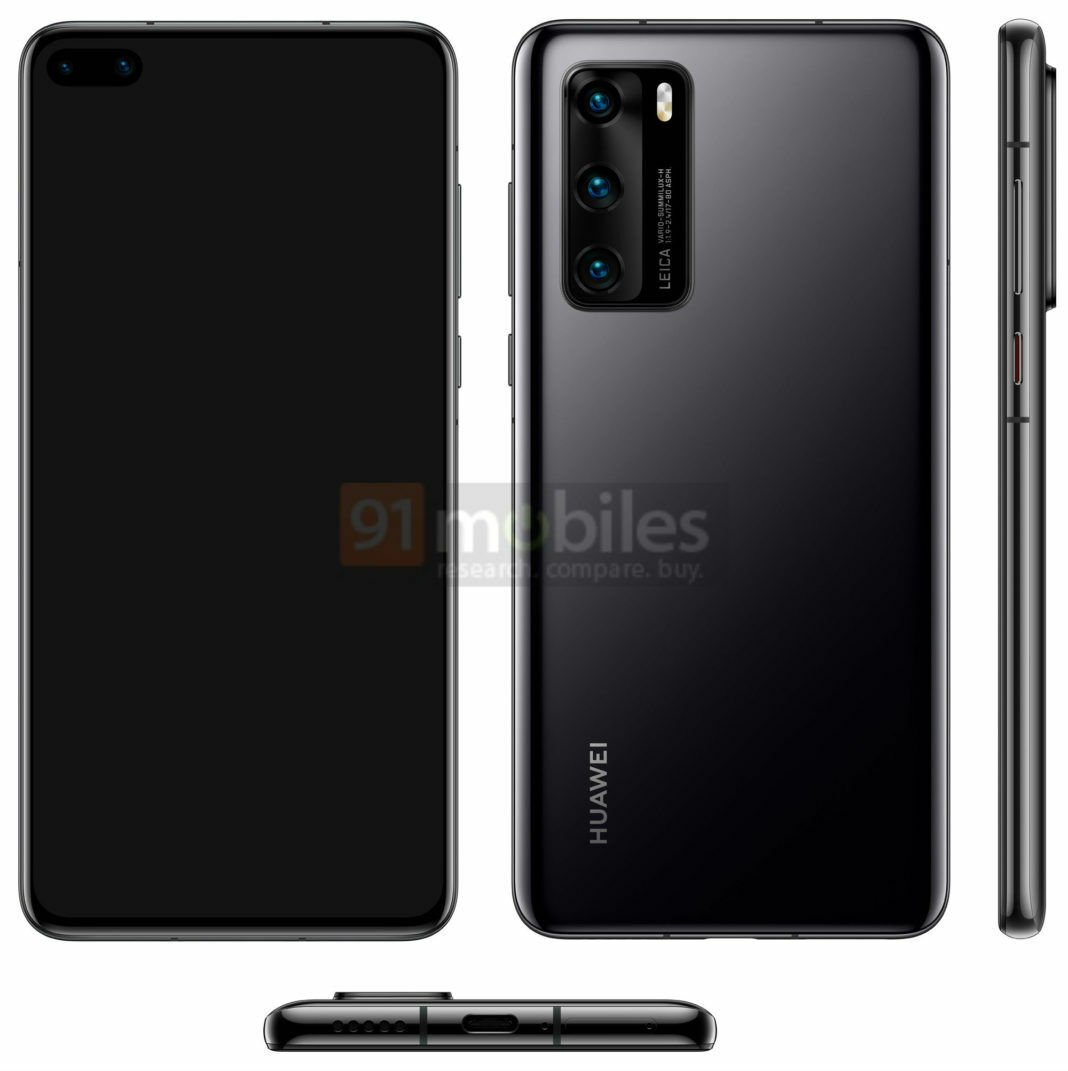 The screen is the one consistent area of the P20 Pro and P30 Pro that Huawei held back on, at least compared to some other top-end flagships – but that could change with the P40 Pro.
Leaks point to an OLED screen around 6.5in at QHD+ resolution, marking a notable bump over the FHD+ (1080p) mark of old. And it's said to be a 120Hz screen, leapfrogging over OnePlus and Google's 2019 efforts for an even smoother refresh rate. It's expected to have an in-screen fingerprint sensor, too.
Ishan Agarwal suggests a 6.58in curved screen on the P40 Pro, without noting the resolution, and a flat 6.1in screen on the standard P40.
What you're seeing above is a purported leak of the standard Huawei P40 via 91Mobiles. It looks pretty close to the P40 Pro renders, albeit with fewer camera sensors along the back.
Fact or fiction?
Higher-res, waterfall-style, and 120Hz? Yes, please.
How much power will the Huawei P40 Pro pack?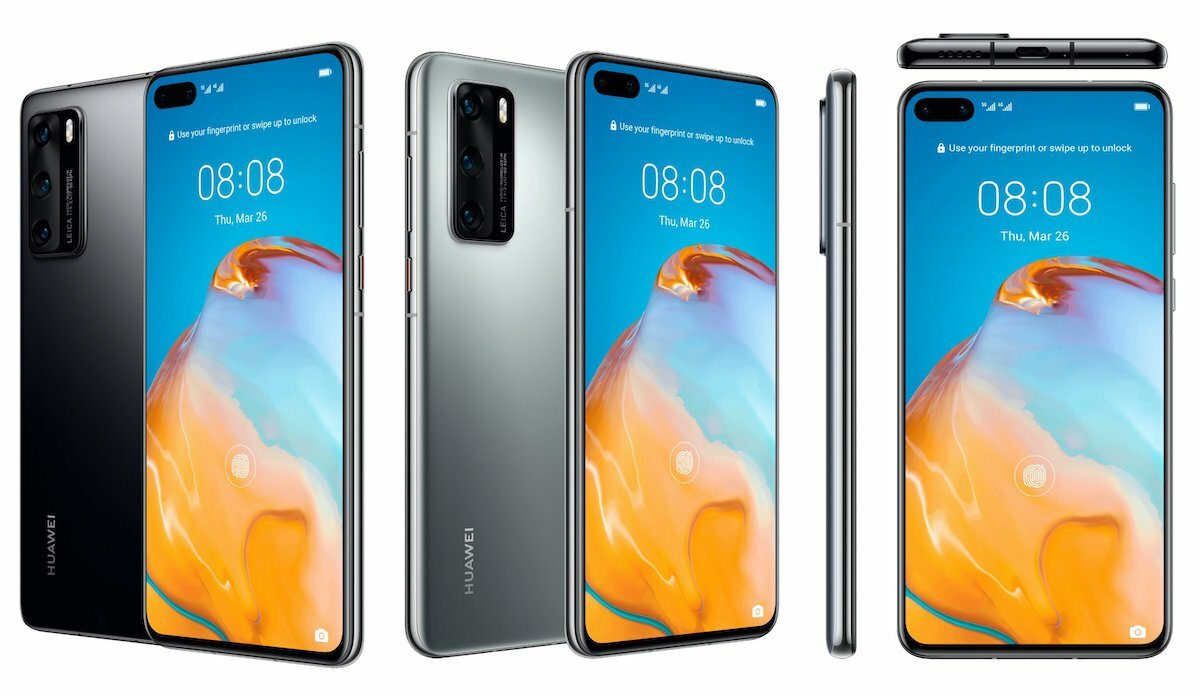 It will likely have the same Kirin 990 chip as the Mate 30 Pro, and that's good news – right now, at least.
In benchmark tests, the Kirin 990 puts up near-equal results compared to the current Qualcomm Snapdragon 855+ chip. However, new flagships in spring will undoubtedly use the incoming Snapdragon 865, which could put a bit of distance between them and a Kirin 990-toting P40 Pro. Still, it's sure to be a super-speedy phone.
(Leaked Huawei P40 renders above courtesy of Ishan Agarwal)
Fact or fiction?
The Kirin 990 seems assured, and that means the P40 Pro will be plenty powerful.
What kind of cameras will the Huawei P40 Pro have?
It was barely a year ago that we gawked at the possibility of five back cameras on the Nokia 9 PureView, but it may become the standard on top-end Androids in 2020.
That's the chatter around the Huawei P40 Pro, at least. Leaker Yash Raj Chauhary points to a 64-megapixel main sensor – a Sony IMX686, purportedly – along with a 20MP ultra-wide camera, a 12MP telephoto (periscope) camera, a macro camera, and a time-of-flight (ToF) sensor for capturing depth.
However, a late March leak from Ishan Agarwal and 91mobiles points to a "Leica Ultra Vision Quad Cam" setup anchored by a 50MP main camera, along with 40MP, 12MP, and ToF cameras. They also point to a Huawei XD Fusion Engine for image processing, along with a 50x SuperSensing Zoom with telephoto stabilisation.
Combine that with standard and ultra-wide selfie cams on the front and we're talking about seven cameras on the phone. Camera prowess has been key to Huawei's success the last couple of years, so it's not as far-fetched as it seems, we suppose.
Huawei's official hashtag for the P40 series debut is "#VisionaryPhotography," so you can safely bet that the camera will again be a primary driving force behind the P40 Pro's appeal.
Meanwhile, for the standard P40, Agarwal suggests a triple-camera setup: 40MP, 16MP, and 8MP with up to 30x digital zoom.
Fact or fiction?
Whatever the combination, expect the Huawei P40 Pro to be one of the sharpest shooters around.
Is there anything else I should know about the Huawei P40 Pro?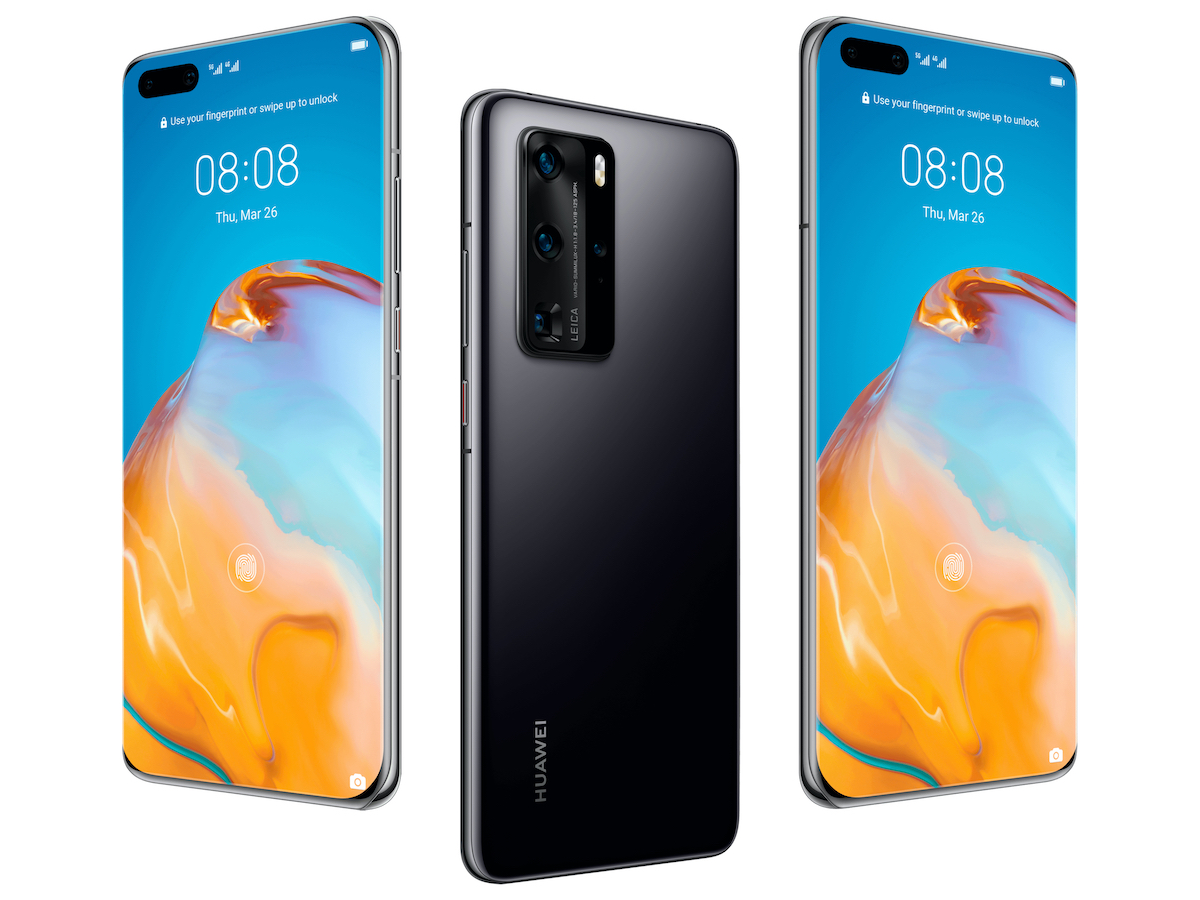 As of now, there's still a big question mark around whether Huawei will be able to include Google apps and services with the P40 Pro. If not, then the phone could be essentially dead in the water in Western countries.
The same Frandroid report that claimed comments from a Huawei head about a late March event in Paris also suggests that the representative confirmed that the P40 Pro will not have Google services onboard. We suspect that if Huawei's situation changed in the States and it was able to work with Google again, then they'd switch back to Google's flavour of Android ASAP. Still, for now, it looks a bit fraught.
We're expecting to see both 4G and 5G models of the P40 Pro, likely separate ones still, with prospective buyers asked to shell out more for 5G access.
Meanwhile, Chauhary also suggests that the P40 Pro will pack an absolutely massive 5,500mAh battery pack that uses graphene materials to pack in more capacity than typical lithium-ion cells. It's also said to charge at up to 50W (wired), which is likewise nuts. We're expecting both wireless charging and reverse wireless charging on the P40 Pro, as well.
Agarwal's newer leak, however, points to another 4,200mAh battery pack on the P40 Pro with 40W wired charging and 40/27W wireless SuperCharging. He also suggests a 3,800mAh pack on the standard P40 model.
Fact or fiction?
The P40 Pro sounds like a potential beast, but without Google services onboard, it could be another tough sell for much of the world. We'll find out in a few short days.