HTC unveils Vive Flow, lightweight VR glasses that you can take anywhere
Go with the Flow?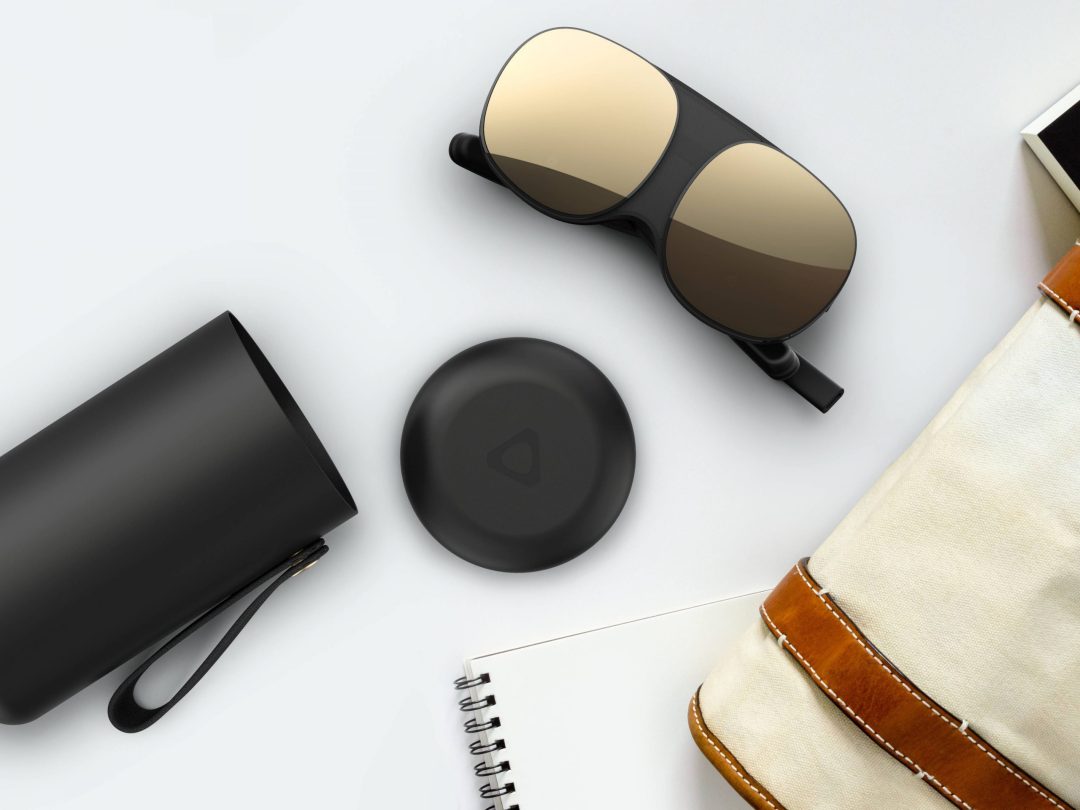 Virtual reality is great, but when it comes to the vast majority of headsets – which tend to be enormous and often tethered to a PC – the only reality you're leaving behind is the one in your living room.
What if you could fight pirates on a plane, or nip off for a quick meditation in space while you're sitting in the departure lounge? This is, we think, the idea behind the Vive Flow, the latest VR headset from HTC. Although as you can see, the aesthetically Steampunkesque Flow isn't a headset at all.
Its maker would rather you call it "lightweight immersive glasses", apparently weighing little more than a chocolate bar and sporting a dual-hinge design and soft face gasket that allows it to fold down to a comfortably backpack-able size. To prevent the age-old problem of VR toastiness, Vive Flow uses an active cooling system that pulls warm air away from your face, so hopefully you shouldn't have to come out for air too often. 
Flow and tell
As you can probably guess, Vive Flow isn't for those seeking the most high-end VR experience. It's controlled by your (Android-only at launch) phone and can't operate without being attached to some kind of battery pack (sold separately).
But for jumbo-screened entertainment, light gaming and health and wellness apps, the 100-degree field of view, 3.2k resolution and 75Hz refresh rate should be more than up to the job of on-the-go escapism
HTC recommends meditation apps such as TRIPP and MyndVR's A Road to Remember series, which will be available via the Viveport app store. For video content you'll be mirroring from your phone, and you can use Vive Sync to socialise with friends in VR.
The Vive Flow features what HTC is calling full 3D spatial audio, so you don't need headphones. But if you find yourself wanting a bit more sonic oomph you can also connect to external Bluetooth earphones.
Vive Flow costs £499, with pre-orders starting today. Get in early and you'll also get a carry case and seven pieces of content bundled in.