The best PS VR2 games coming in 2023
What's in store for the Sony headset?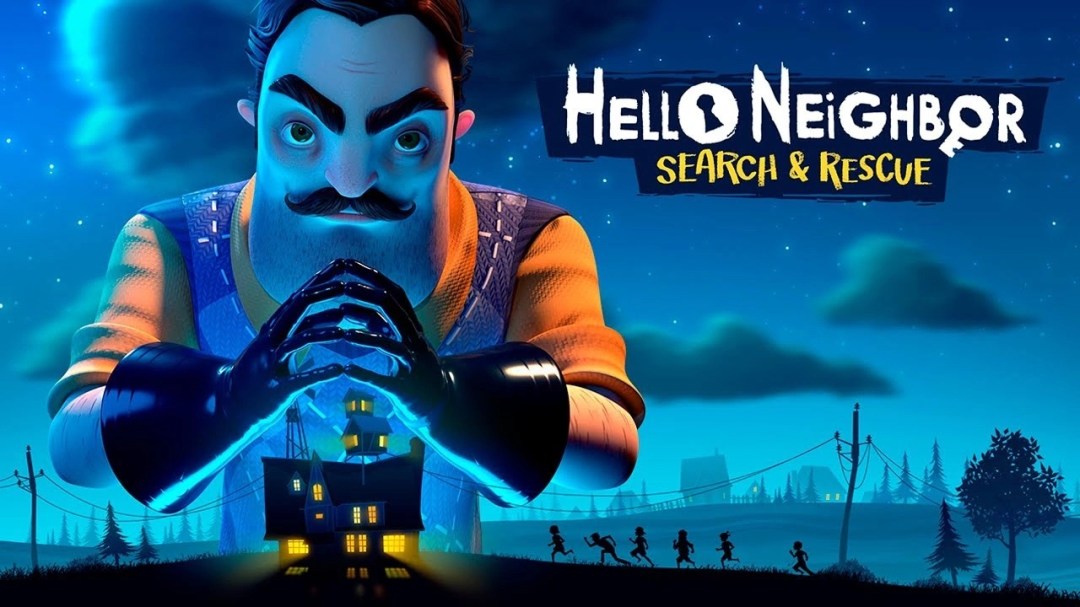 The PS VR2 is finally here. On 22 February, gamers got their mitts on Sony's next foray into the virtual world, a headset that the company is touting as "the next generation of virtual play."
As we noted in our hands (and heads) on review, the PS VR2 offers a lot of promise, but the games available right now aren't quite pushing the tech to its limits just yet. But with 4K HDR visuals, 3D audio, eye-tracking tech and adaptive triggers that promise greater in-game control, the PS VR2 has heaps of potential.
More than 30 games were made available for the VR2 on launch. There's Horizon Call of the Mountain, Gran Turismo 7 and Resident Evil Village. You can throw footballs with NFL Pro Era and pay tribute to Gary Numan with Synth Riders: Remastered Edition, but if that's not enough then read on for what PS VR2 players have to look forward to.
---
Before Your Eyes
We don't think it's hyperbole to say that Before Your Eyes is one of the most unique narrative experiences in recent years. Before Your Eyes takes advantage of the PS VR2's front-facing camera to up the immersion in quite a unique way, where the narrative of the game is controlled through your eye movements. Blink, and you'll travel through time. One blink could evoke the memory of adopting your first kitten. Another blink will see you find a career. Another, joy. Another, heartbreak.
We're not quite sure whether Before Your Eyes will differ from previous versions, but that wouldn't necessarily be a bad thing. The original is a thought-provoking tale of love and loss that's beautifully made.
Release date: 10 March
---
Creed: Rise to Glory – Championship Edition
The gaming world has been lacking a decent boxing game ever since the heady days of Fight Night and, said with unwavering belief, Wii Sports. Even in a video game, there's an achievement in beating Muhammad Ali in a fight. Plus, it's the closest you can get to boxing without actually being hit in the face. Creed: Rise to Glory – Championship Edition will be available on launch for the PS VR2, and promises to bring out the Tyson Fury in you like never before.
The game puts you in the boxing shoes of Adonis Creed as he goes from the gym to the MGM Grand. Along the way, you'll fight iconic Creed and Rocky characters, which makes Creed: Rise to Glory – Championship Edition kinda like a version of Super Smash Bros. for middle-aged dads.
Release date: 4 April
---
Hello Neighbor: Search and Rescue
Hello Neighbor is one of the most quietly frightening games out there. There's a bone-chilling simplicity to Hello Neighbor, which has you investigating what the man from across the street is hiding. Hello Neighbor: Search and Rescue, then, should up the ante in VR as you break into to Mr. Peterson's house to rescue your captive friend. Expect heart-racing gameplay, weird puzzles galore and more than a few moments of frantic sprinting.
Release date: 25 May
---
Resident Evil 4 Remake
For a while, the closest way to play the game-changing Resident Evil 4 in VR was with the Wii remote and nunchuck. Now, between the forthcoming Resident Evil 4 Remake and Resident Evil Village, there's no shortage of immersive flesh-eating adventures to undertake. Upon its original release, Resident Evil 4 pretty much changed the action genre overnight, with its influence still being seen today in the likes of God of War and Ghost of Tsushima. With the Resident Evil 4 remake for PS VR2, it doesn't sound like we'll be getting a full console campaign, but we'd love to experience the mercenary mode in VR.
Release date: TBC
---
Another Fisherman's Tale
2019's A Fisherman's Tale was a surprise VR hit. The original was a deeply engrossing puzzle game at sea, and its sequel looks set to return to the high seas as the playable character (with removable limbs) Nina. We don't know much yet about Another Fisherman's Tale yet, but we expect a charming VR title filled with escape room-style puzzles.
Release date: 2023
---
C-Smash VRS
As close to an otherworldly experience as you'll get without the use of mushrooms, C-Smash VRS looks like a brain melter of a game to a soundtrack of acid house. Echoing the aesthetic of games like Wipeout, C-Smash VRS is a playable synaesthesia, where your avatar moves to the beat in a neon, futuristic landscape. Let's get weird.
Release date: 2023