9 PS VR2 games to get excited about
What's in store for the Sony headset?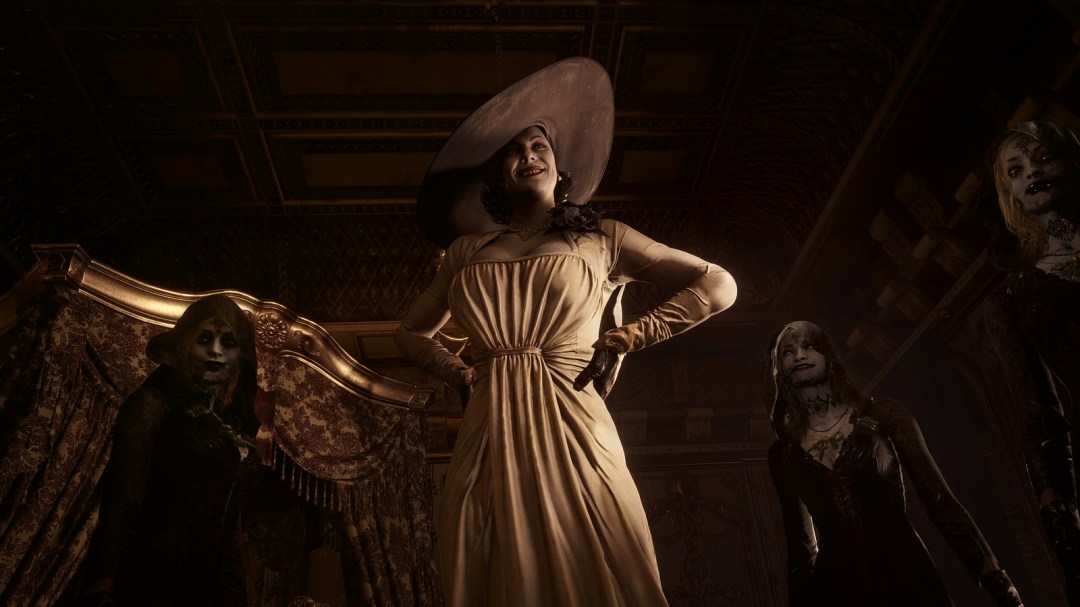 The PS VR2 is nearly here. On 22 February, gamers will be able to get their hands on Sony's next foray into the virtual world, a headset that the company is touting as "the next generation of virtual play." We've already covered all the rumours, murmurs and maybes around what the VR2 will be able to do. It will come with 4K HDR visuals, 3D audio, eye tracking tech and adaptive triggers that promise greater in-game control. But all that is pointless if there's no decent games to use
Thankfully, and unsurprisingly, there are. Sony recently announced that more than 30 games will be available for the VR2 at launch. You can throw footballs with NFL Pro Era and pay tribute to Gary Numan with Synth Riders: Remastered Edition, but the VR2 offers much more.
Until we get our hands on one, we can't truly say whether the VR2 is worth your money. But there is plenty to be excited about.
Horizon Call of the Mountain
Easily one of the most hyped PS VR2 releases is Horizon Call of the Mountain, the next instalment-cum-spin off of the brilliant sci-fi series. Horizon captures a version of Earth dominated by mechanical beasts with beauty and awe, and if preview trailers are to be trusted then this landscape will only be more encapsulating in VR.
In Horizon Call of the Mountain, an original storyline, you'll swim, climb explore and, ultimately, attempt to survive in an immersive tropical terrain that promises (we hope) demonstrates what the VR2 can really do.
Gran Turismo 7
Hitting the virtual open road is one of the best ways to fully experience VR gaming, which is why we're so excited to give Gran Turismo 7 for the PS VR2 a test drive. The original GT7 for the PS5 is a fast-paced sim racer that pushed the console to its limits. We hope the same is true this time around.
If reports are to be believed, Gran Turismo 7 for the VR2 will feature all the cars and tracks from the original game. It's also available as a completely free upgrade for those who've already bought the original title.
Resident Evil Village
Resident Evil Village was a welcome addition to the much-loved horror series, and made something of a fanfic icon out of a certain Lady Dimitrescu. In true Resident Evil fashion, has you scrambling to survive a creepy locale littered with macabre creatures out to get you. Its story may not be entirely unique, but Resident Evil Village was a satisfying cocktail of horror, action, tension and outright panic.
While there are obvious limitations in transforming a console game to VR, we hope that Resident Evil Village will retain its level of fear and suspense in VR. That said, Resident Evil 4 VR was a triumph of brooding horror that was made all the more terrifying by being right there in your face. Going on that, Resident Evil Village should be a blast.
Creed: Rise to Glory – Championship Edition
The gaming world has been lacking a decent boxing game ever since the heady days of Fight Night and, said with unwavering belief, Wii Sports. Even in a video game, there's an achievement in beating Muhammad Ali in a fight. Plus, it's the closest you can get to boxing without actually being hit in the face. Creed: Rise to Glory – Championship Edition will be available on launch for the PS VR2, and promises to bring out the Tyson Fury in you like never before.
The game puts you in the boxing shoes of Adonis Creed as he goes from the gym to the MGM Grand. Along the way, you'll fight iconic Creed and Rocky characters, which makes Creed: Rise to Glory – Championship Edition kinda like a version of Super Smash Bros. for middle-aged dads.
Cities VR
Cities VR is the city building sim that makes you a citizen of your own creation. Thankfully, you won't have to actually live with any of the mistakes you'll make, but Cities VR is a great entry point to the Cities: Skylines franchise. It also makes for a pretty novel experience for experienced city builders, too.
While the urge to create an unworkable city that punishes its citizens may be overwhelming, there's something rewarding in wandering virtually through a town of your own creation.
Pavlov VR
Fans of Modern Warfare, Battlefield, and generally those who like to blow sh*t up in virtual reality should be happy to hear that the multiplayer shooter Pavlov VR is coming to the VR2.
Pavlov VR already enjoys a pretty solid base of players who battle across frantic battlefields in co-op action. For its VR2 version, Pavlov VR has the player investigating a murder mystery style puzzle game called TTT, all while wielding an arsenal of realistic weaponry and machines. It wouldn't be a multiplayer shooter with out some sort of zombie mode, though. Thankfully, Pavlov VR has that covered, too.
No Man's Sky
No Man's Sky is already one of the most awe-inducing VR gaming experiences out there. The entirety is already available to play without compromise, offering players the chance to cruise between galaxies and explore with friends. For the VR2, a free update will make the game available on launch, and the hardware's beefed up tech specs will make the game look all the more spectacular. Safe to say, we're pretty hyped to see planets shimmer in 4K HDR and navigate No Man's Sky universe in a 110-degree field of view spacecraft.
Before Your Eyes
We don't think it's hyperbole to say that Before Your Eyes is one of the most unique narrative experiences in recent years. Before Your Eyes takes advantage of the PS VR2's front-facing camera to up the immersion in quite a unique way, where the narrative of the game is controlled through your eye movements. Blink, and you'll travel through time. One blink could evoke the memory of adopting your first kitten. Another blink will see you find a career. Another, joy. Another, heartbreak.
We're not quite sure whether Before Your Eyes will differ from previous versions, but that wouldn't necessarily be a bad thing. The original is a thought-provoking tale of love and loss that's beautifully made.
Job Simulator
We're pretty sure Job Simulator for the PS VR2 is a joke. Who would want to finish their real life desk/retail/automotive/chef job after a long week, only to go home, slip on a headset and do the exact same thing without the pay?
Job Simulator doesn't have you attending meetings that could have been emails, though. In Job Simulator, you are a human playing a simulation of what robots think the average workplace was like before automation took over. Naturally, it's not quite correct, which makes for a gloriously surreal game that's almost on par with Surgeon Simulator when it comes to the silliness factor. Work is for losers, after all, so it might as well be fun.