The HTC Vive XR Elite is a high-end headset with mixed reality smarts
Hero headset has a suitably sky-high price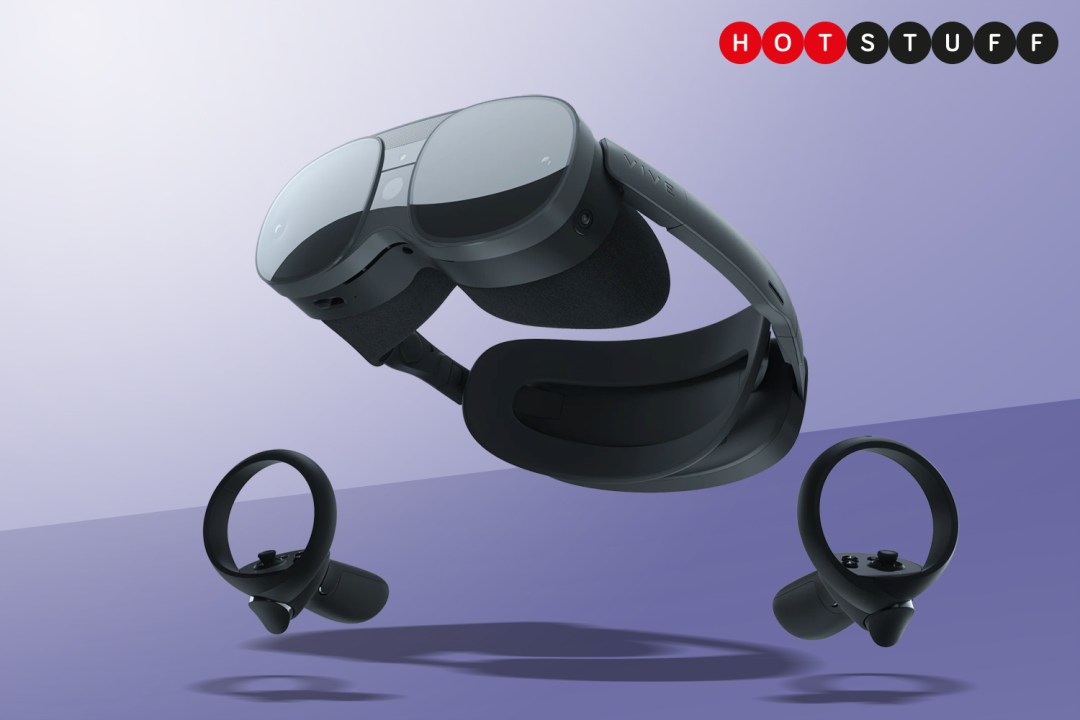 VR fans now have a choice of two top-tier headsets. HTC has unveiled the Vive XR Elite as its latest flagship, to take on the equally well-equipped Meta Quest Pro. Like its closest rival, the XR Elite brings mixed reality chops as well as higher quality optics, all wrapped up in a more compact design that'll let you escape the real world for hours at a time between battery top-ups.
At just 625g including the battery, it's impressively light, despite finding room inside for four wide FOV cameras, 4K resolution displays (with a 90Hz refresh rate) and built-in speakers with bi-directional audio. The modular shape can swap from battery-powered all-in-one to a glasses-style tethered headset, which is portable enough to slip into a tubular carry case. A USB-C port provides power and data, with the battery supporting 30W rapid charging.
The lenses have adjustable diopters that can account for up to -6 prescriptions, so many glasses wearers will be able to ditch the specs when donning the headset. There's also a built-in IPD slider for fine adjustment.
Hand-tracking and capacitive finger sensing on the bundled controllers provide two ways to play, while a full-colour camera up front gives a passthrough view for mixed reality content. There's no eye or face tracking – but HTC will be launching an add-on for it later this year, and it supports the Vive wrist tracker for more accurate sensing.
It can connect to a PC over USB-C, for tethered VR content from Steam and HTC's own Viveport store, and supports wireless streaming over Wi-Fi 6E. Certain Android phones can hook up wirelessly too, for watching streaming video on a virtual 300in screen, or playing games with a paired Bluetooth controller.
HTC has lined up 100 new mixed reality and virtual reality experiences for launch, and Naturally it'll be able to access HTC's Viverse. The software has has grown from a way to launch VR content to a full-on social space you can invite friends to hang out in. Big-name brands are also getting in on the action, with fashion brand Elle launching an ELLEverse showroom and Warner Music putting on virtual performances by its artists.
The HTC Vive XR Elite is available to pre-order right now, directly from the Vive website. Customers should be getting their hands on headsets from late February, but they don't come cheap: prices start from £1299 / $1099 / €1399. Less than a Meta Quest Pro, but still a hefty investment.