Hands-on review: Samsung Galaxy Note 3
We get to grips with Samsung's 5.7in leatherette powerhouse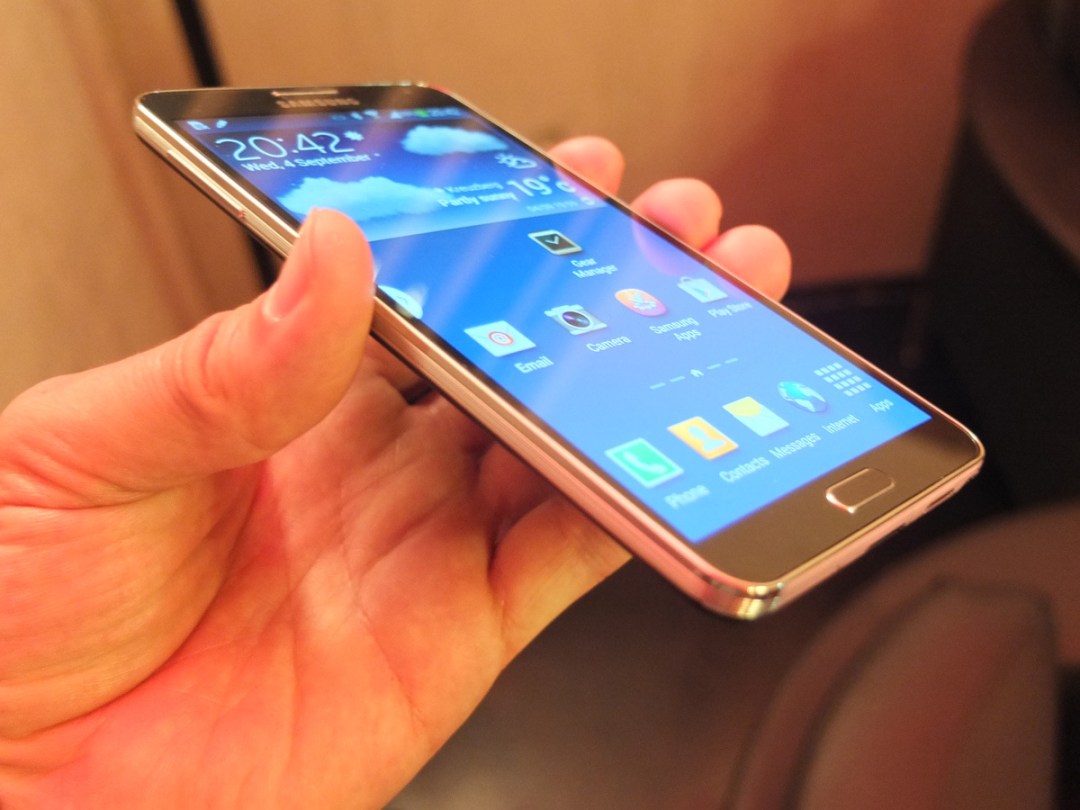 Since Samsung invented the category two years ago, phablets have been the surprise success story of the smartphone world.
After all, who'd have thought a phone that's bigger than a child's face would be popular? But the Note range is, and with good reason – the gadgets are powerful, staggeringly versatile and, for anyone who uses one to replace both their phone and tablet, great value.
The 5.7in, 1080p Note 3 carries on the tradition by slimming down, powering up and gaining a killer camera and some smart new stylus capabilities. It's more than just a phone that makes your hands look tiny… but how much more?
Design and build – slimmed down, leathered up
Remember when Samsung made the screen on the Galaxy S4 bigger than the S3's without increasing the width? Well, the Note 3 does a similar job of embarrassing last year's Note 2 on the bezel front by almost banishing the border around the massive 5.7in screen completely. The home button and capacitive multi-tasking buttons stay put at the base of the panel.
But it's not so much of a game of spot the difference round the back. Samsung has certainly listened to moans of cheap plastic – there's streaked metal on the sides and a stitched leatherette finish to the rear, which makes for a surprisingly tactile effect we're not used to when pawing smartphones. It's an interesting move and, in the hand, isn't as strange a mixture as you might think.
In brighter colours it doesn't scream masculinity, mind you – more bargain DFS sofa – so Samsung may have been wise to offer a 'classic' smooth finish in addition to the various leatherette hues to keep the Note 3's appeal as broad as possible.
Elsewhere, the news is all positive. Slim at just 8.3mm, sturdy and light enough at 168g, it's a case of the same but better in terms of build. There's no getting round the fact that this is a big phone – but if that's what you're after, it's as good-looking a big phone as you'll find.
Screen – crikey, it's good
A full HD 5.7in AMOLED screen is nothing to be sniffed at and side by side with its 5.5in, 720p predecessor, the Galaxy Note 3 has a slight edge when it comes to the rendering of text and images. The 1080p resolution stretched over 5.7in still yields a healthy 388ppi. Its almost blindingly bright when cranked up, and colours are as punchy and vibrant as we've come to expect from Samsung screens.
The news is similarly good with video. Playing a 1080p YouTube clip was totally seamless, and only the excessive compression of the source material proved any issue. We have hopes for the Note 3 as a portable entertainer.
Power: tons of it, on paper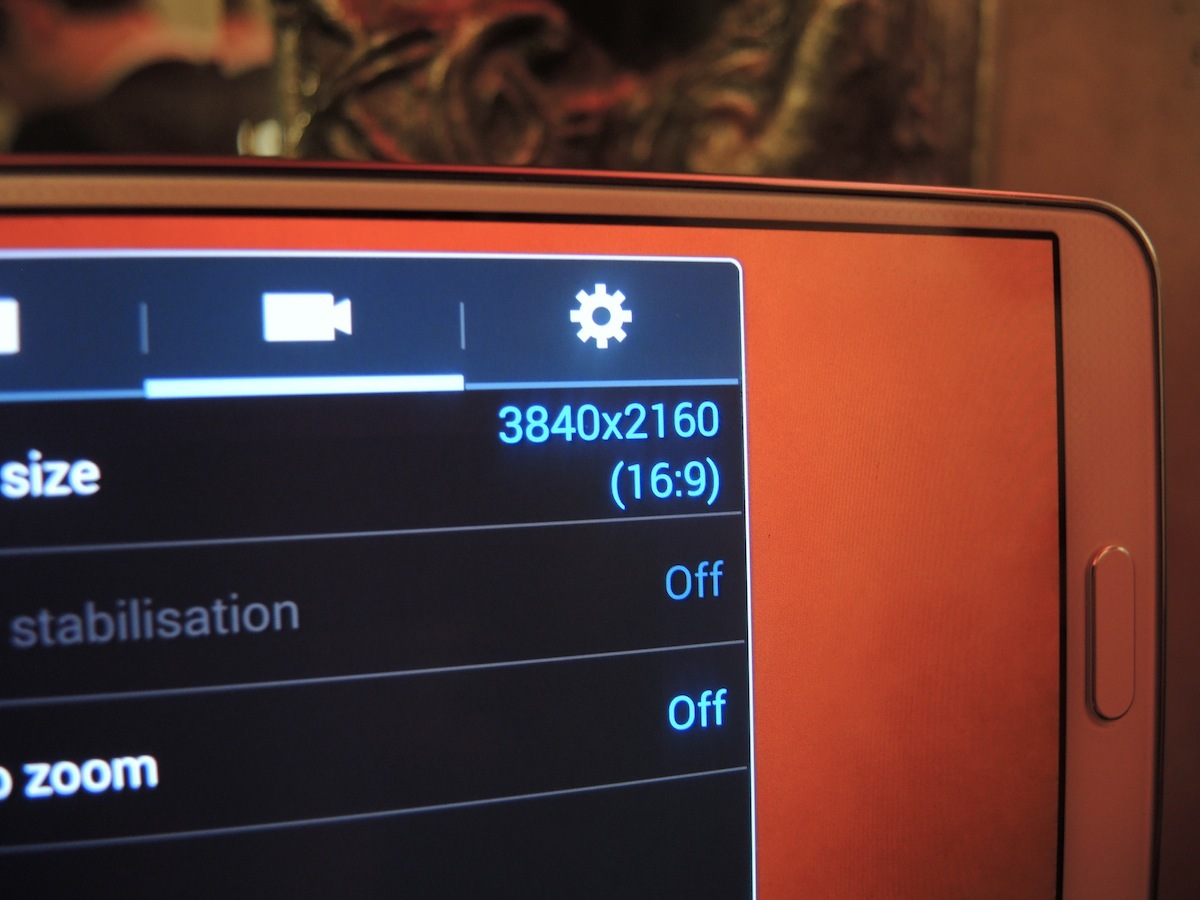 Without a proper review unit of the Note 3 it'd be unreasonable to comment on the grunt of the 1.9GHz octo-core processor (the LTE version will run on a 2.3GHz quad-core), coupled with a massive 3GB of RAM.

But running two apps at the same time in MultiWindow mode, navigating the menus, flicking between running processes and bringing up apps by drawing a box with the S Pen worked without the any stutter, which suggests an increase in performance over the Samsung Galaxy S4. Could this be the gadget that conquers the TouchWiz performance penalty? Let's hope so.
Camera: It's 4K video-capable (honest)
Testing the 13MP rear camera's anti-shake tech will have to wait for a full review, but settings, filters and features-wise it's a similar set-up to the Galaxy S4. That means fast auto-focus, bags of detail (we hope – snaps looked very crip on screen) and the ability to capture photos while recording video.
As we were testing the 2.3GHz LTE version of the Note 3, we got to film some 3840×2160 16:9 video. It might as well have been a QVGA CIF for all the Note 3 cared – it tore through the task with ease. Did we mention it's powerful?
S Pen and apps: big, handy upgrades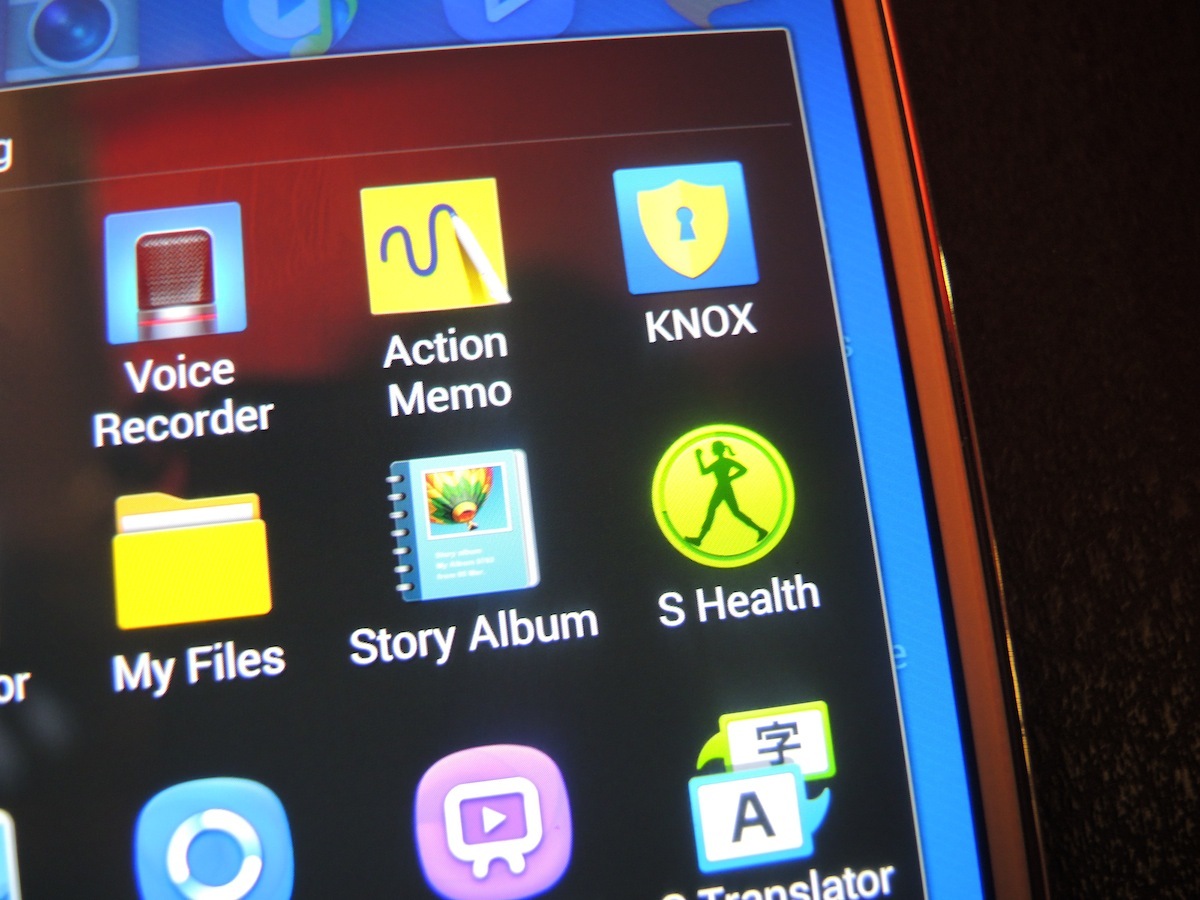 The S Pen stylus has evolved from a bit of a gimmick to something genuinely useful.
In addition to increasingly accurate handwriting recognition, it's now capable of letting you search through past scrawls by scrawling new ones – and it genuinely works.
But the biggest news is the new wheel of functions that you can bring up by hovering the S Pen over any portion of the screen and clicking its button. If you want to save a webpage or image, you simply select the Scrapbook function and then circle the content you want to keep, after which it's stored in a Google+-like content feed for your future perusal.
A better illustration of the Note 3's PC-like power is Pen Window, which allows you to call up a commonly used app such as YouTube or the calculator just by drawing a rectangle that it can sit within. It all works wonderfully, but if we're being picky, we'd prefer if we could jump straight to circling or drawing boxes without the faff of first opening the wheel menu.
Initial verdict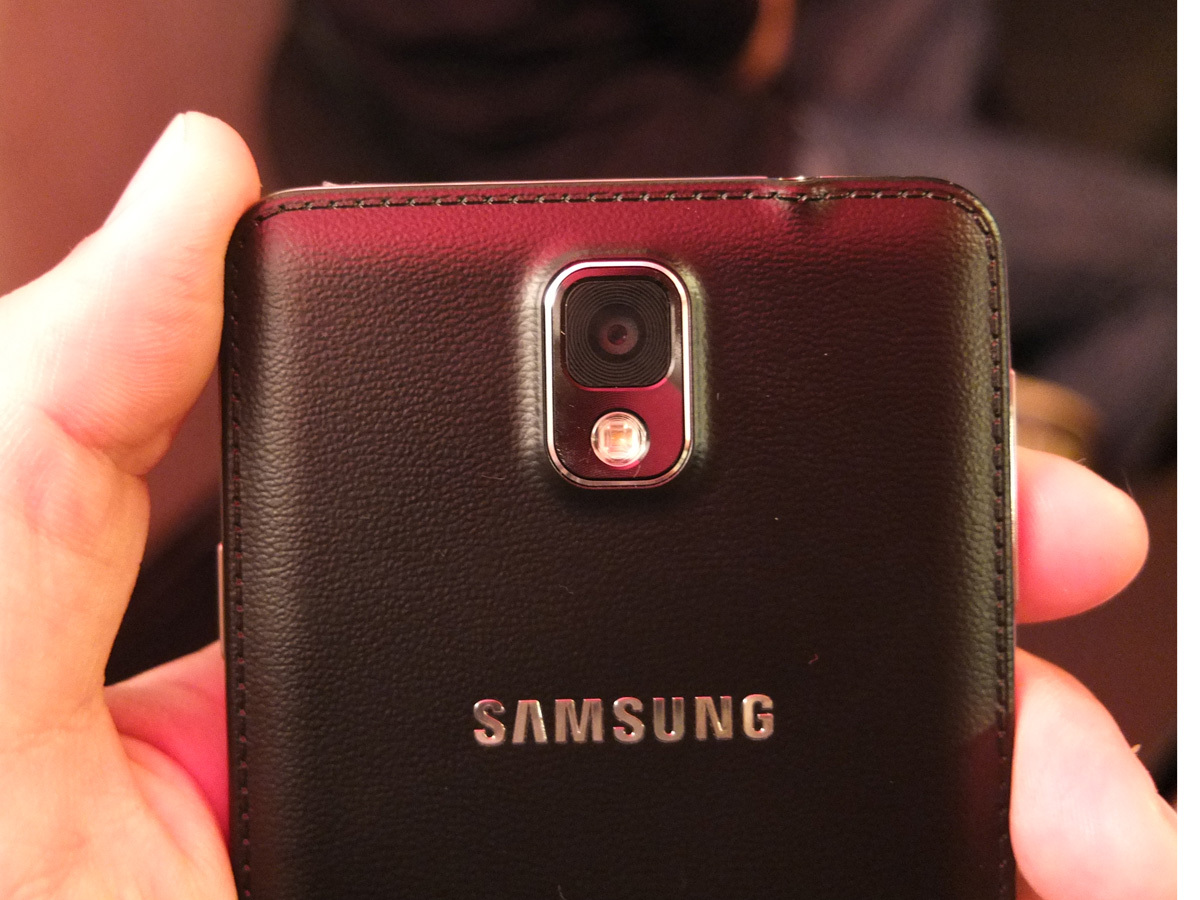 On paper, it's a worthy upgrade from last year's model: a bigger screen in the same sized body, a doubling in screen resolution, a 4K, 13MP camera and HD audio capabilities should be enough to make Note 2 owners envious, and just about everyoen else besides. Only Sony's Xperia Z1 and Z Ultra come close to the Note 3's raw power.

Dig beneath the silicon and there are clever OS tweaks and S Pen tricks that could quickly become addictive. Come for the specs, stay for the functionality. The Note 3 might get laughs for its gigantic size, but based on what we've seen at IFA, we're taking it very seriously indeed.