Games Watch: the 5 best new games coming out in February 2018
Here are the console and PC games that have us talking this month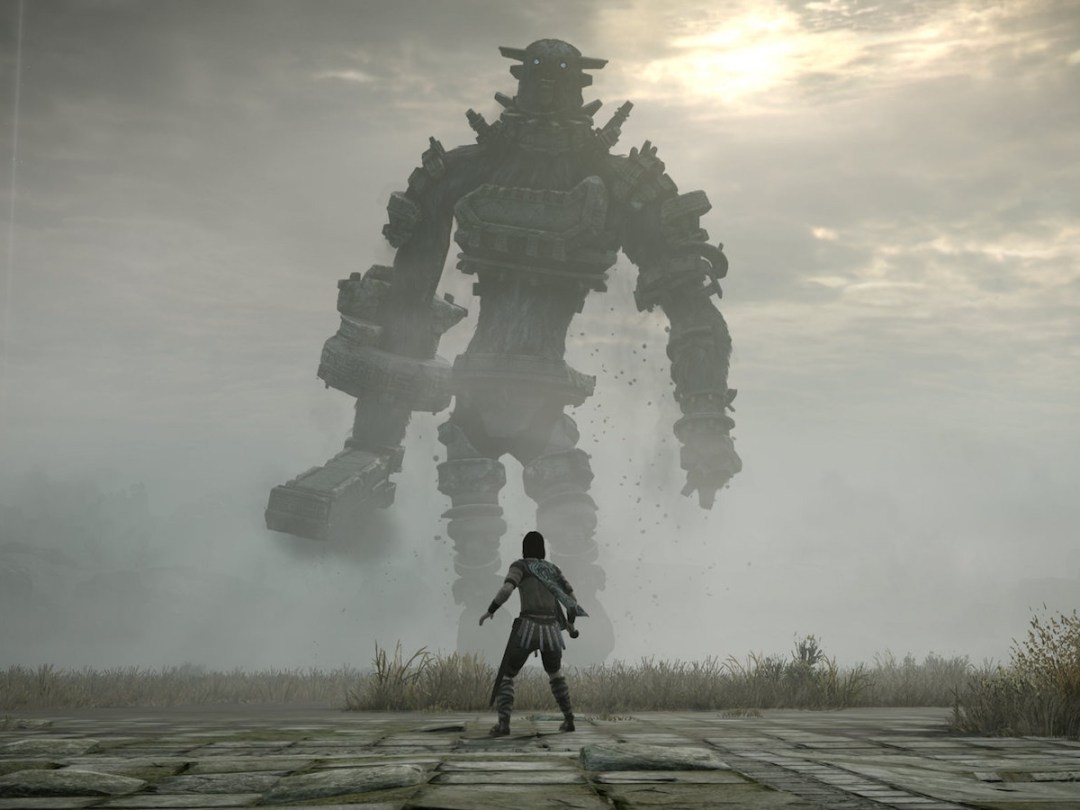 Even during the slowest months of the year, you'll find the release list stocked with literally hundreds of games across consoles, PC, and mobile. It's madness.
Given that, it can be easy to overlook some magnificent game releases amidst the stack, but worry not: we're here to help. Our Games Watch column points out the five biggest and brightest games on the immediate horizon, and outlines why each seems like it'll be well worth your time and money.
With that in mind, here's your monthly compendium of the five most scintillating new releases coming before March rolls around. You can thank us later.
EA Sports UFC 3 – 2 February
The brutal strikes and startling takedowns of the Ultimate Fighting Championship should translate well to the gaming world, although the results have been hit or miss over the years. Luckily, EA Sports UFC 3 looks like it might be the most robust and entertaining take on the MMA sensation to date.
It builds upon the last 2016 entry while packing in more fighters, improved animation and striking, and a new G.O.A.T. story mode. EA Sports UFC 3 even has Snoop Dogg calling the action, for some reason. Reviews so far are pretty much on par with UFC 2, though, but they're likewise mostly positive.
Platform: PS4, Xbox One
Price: £49
Shadow of the Colossus – 6 February
Shadow of the Colossus seems determined to set the new benchmark for game remakes, taking the codebase of the beloved 2006 original, stripping down the PS2 graphics, and piling on layer upon layer of this gorgeousness seen above. It's absolutely stunning.
Of course, Colossus wowed players even with its less-polished graphics the first time around, and this is a game that'll captivate you due to its gargantuan boss characters – fighting them is the entire game – and emotional touch. Whether or not you played it back when, this seems essential for PS4 owners today.
Platform: PlayStation 4
Price: £24
Bayonetta 2 – 16 February
Bayonetta 3 is in the works for Switch, continuing this rather strange marriage of this game series with Nintendo – and if you didn't play the last one, now's your chance. Original Wii U exclusive Bayonetta 2 is coming to Switch in a couple weeks with a downloadable copy of the first game in tow.
What is Bayonetta? Well, it's super weird and can be unnervingly sensual, but basically, just picture Devil May Cry-like hack-and-slash combat and gunplay with an overtly sexualized heroine, who uses her hair as a weapon and has guns in her boots. It's an odd one, but the action and set pieces are fantastic, and we're glad this overlooked curio gets another shot on the Switch.
Platforms: Nintendo Switch
Price: £50
Fe – 16 February
Electronic Arts mostly makes big, expensive experiences (see UFC 3 above), but Fe is something different: it's essentially an indie game that they're publishing, much like Unravel back in 2016. And this one looks more akin to something like Shadow of the Colossus or Journey – a wordless adventure through an abstract world.
As the fox-like creature, you'll run, jump, and soar through the gorgeous world, speaking with every other living thing in sight and using their talents to help overcome the mysterious Silent Ones. Fe is obviously beautiful, but we'll find out soon whether there's enough of a hook past the compelling concept and aesthetic.
Platforms: Switch, PS4, Xbox One, PC
Price: £16
Metal Gear Survive – 21 February
Is a Metal Gear Solid game without creator Hideo Kojima really a game we want to play? We're skeptical, admittedly – Konami's dismissal of the eccentric creator makes us hesitant to sign up, especially considering that Metal Gear Survive is a co-op zombie shooter built using the world and assets of a stealth-action single-player game.
Strange, right? We can't tell if Metal Gear Survive will be a trend-chasing cash-in or whether it'll put up some truly inspired twists on a done-to-death genre… but we do love the Metal Gear universe, so we're trying to keep an open mind. (Please be good, please be good…)
Platform: PS4, Xbox One, PC
Price: £25