Fully Charged: Samsung's Gear S2 eyeing iPhone support, and Steve Jobs movie earns raves
All the tech news you need to get this week started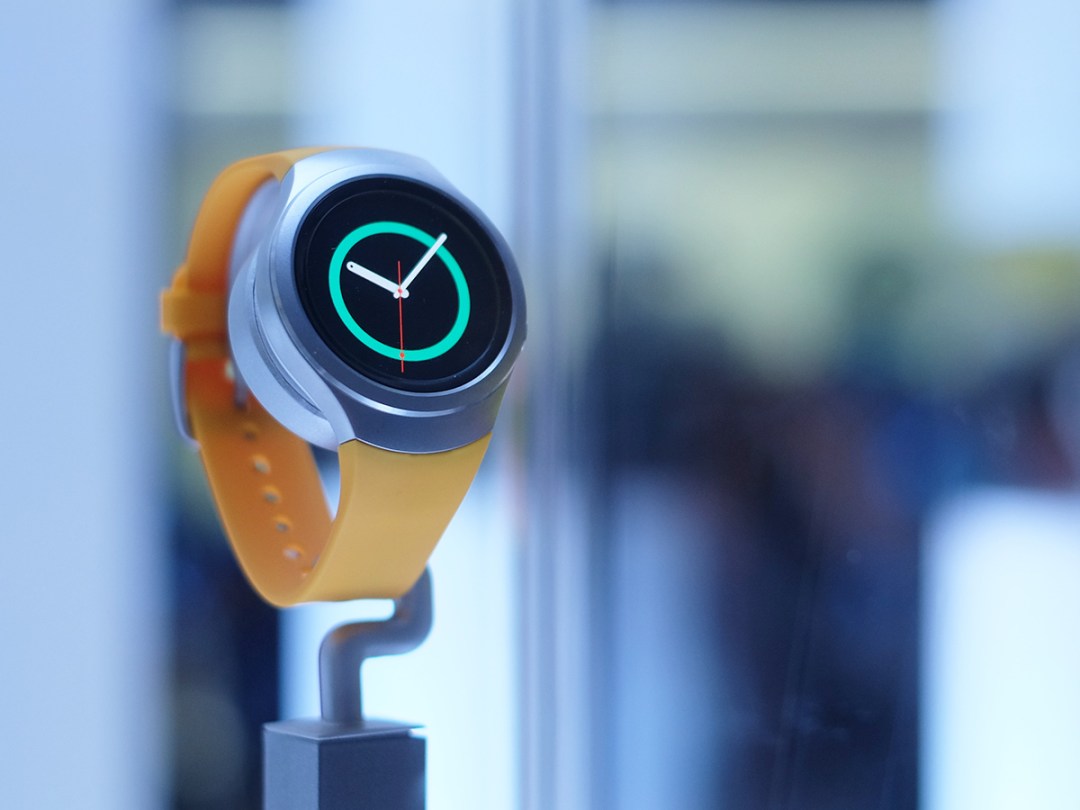 Gear S2 gaining iPhone support?
Samsung might've opted against using Android Wear for its promising new smartwatch, but it's considering taking a page out of that operating system's recent playbook. The Tizen-based Gear S2 is only currently announced to work with Android phones, but according to an unnamed Samsung spokesperson (via Digital Spy), the company is looking into iPhone support as well.
"We are looking at possibilities to open it up to iOS," said the spokesperson. "Because we opened it up to Android, we are looking at this." Previous Samsung watches – aside from the Android Wear-based Gear Live – worked only with Samsung phones, but perhaps the company is finally seeing the benefits of open compatibility. Here's hoping, at least.
[Source: Digital Spy]
Raves for Steve Jobs movie
The new Steve Jobs biopic – starring Michael Fassbender in the lead role, directed by Danny Boyle – is only a month away from release, and an early screening at the Telluride Film Festival just garnered some glowing early reviews.
Variety has the first proper review, saying, "this is a film of brash, swaggering artifice and monumental ego, a terrific actors' showcase and an incorrigibly entertaining ride that looks set to be one of the fall's early must-see attractions." A separate piece on the site claims that Fassbender "crushes the role of the eponymous tortured genius," and that it makes him the top contender for Best Actor at the Academy Awards next year.
High praise, indeed, but there's another response that might be even more favourable: Apple co-founder Steve Wozniak, who is portrayed by Seth Rogen in the film, said it nails the characters and moments. "I saw a rough cut and I felt like I was actually watching Steve Jobs and the others, not actors playing them. I give full credit to Danny Boyle and Aaron Sorkin for getting it so right," he told Deadline. Sounds a lot better than the Ashton Kutcher film already.
[Sources: Variety via AppleInsider, Deadline]
SpaceX's Falcon Heavy flies next year
Elon Musk's SpaceX continues to lead the charge in the world of commercial space flight – although the June explosion was a rare setback – and its next endeavor is a big one: the Falcon Heavy is the company's next rocket, which more or less comprises three of its standard Falcon 9 rockets working together.
According to comments from Lee Rosen, SpaceX's vice president of mission and launch operations, the Falcon Heavy will have its first flight in late April or early May next year. The initial flight will merely be a live test of the system; the intended process is shown in the CG footage above. A second flight, slated to bring 37 U.S. Air Force satellites into space, should follow in September 2016.
[Source: Space News via The Verge]