Fully Charged: Michael Fassbender to play Steve Jobs, full Jurassic World trailer, and GTA5 leads UK all-time charts
Catch up on the latest tech news with our quick-hit morning primer
Fassbender to star in Universal's Steve Jobs movie
Last we heard, the Steve Jobs movie written by Aaron Sorkin from Walter Isaacson's biography had been kicked to the curb by Sony, but a new suitor was circling the remains. Now Universal Pictures has confirmed that it will make the movie instead, with Danny Boyle still slated to direct.
Christian Bale and Leonardo DiCaprio were both anticipated to play the iconic Apple founder at different points, but now it appears that Michael Fassbender (X-Men: Days of Future Past) will take the role. And yes, Seth Rogen is still expected to play co-founder Steve Wozniak. No word yet on when it's expected to begin shooting, but the budget is reportedly pegged in excess of US$30 million (£19 million).
[Source: The Hollywood Reporter]
READ MORE: Apple iPhone 7 preview
GTA5 is the UK's all-time bestseller
Last week's new-gen launch of Grand Theft Auto 5 not only brought the tremendous open-world action game to PlayStation 4 and Xbox One, but it was also just enough to push Call of Duty: Black Ops out of the way as the UK's all-time bestselling video game.
Chart-Track reported the news early this week, saying that GTA5's new record joins its previous one, which was for the highest-grossing single-week UK game sales (£94m for last year's Xbox 360 and PS3 versions). No word on how many copies the game has sold to date here, but seeing as the game had shipped 34 million last-gen units worldwide as of August, we're guessing a lot.
[Source: Chart-Track]
READ MORE: Grand Theft Auto 5 review
Sony embraces "microtising" on 4K TVs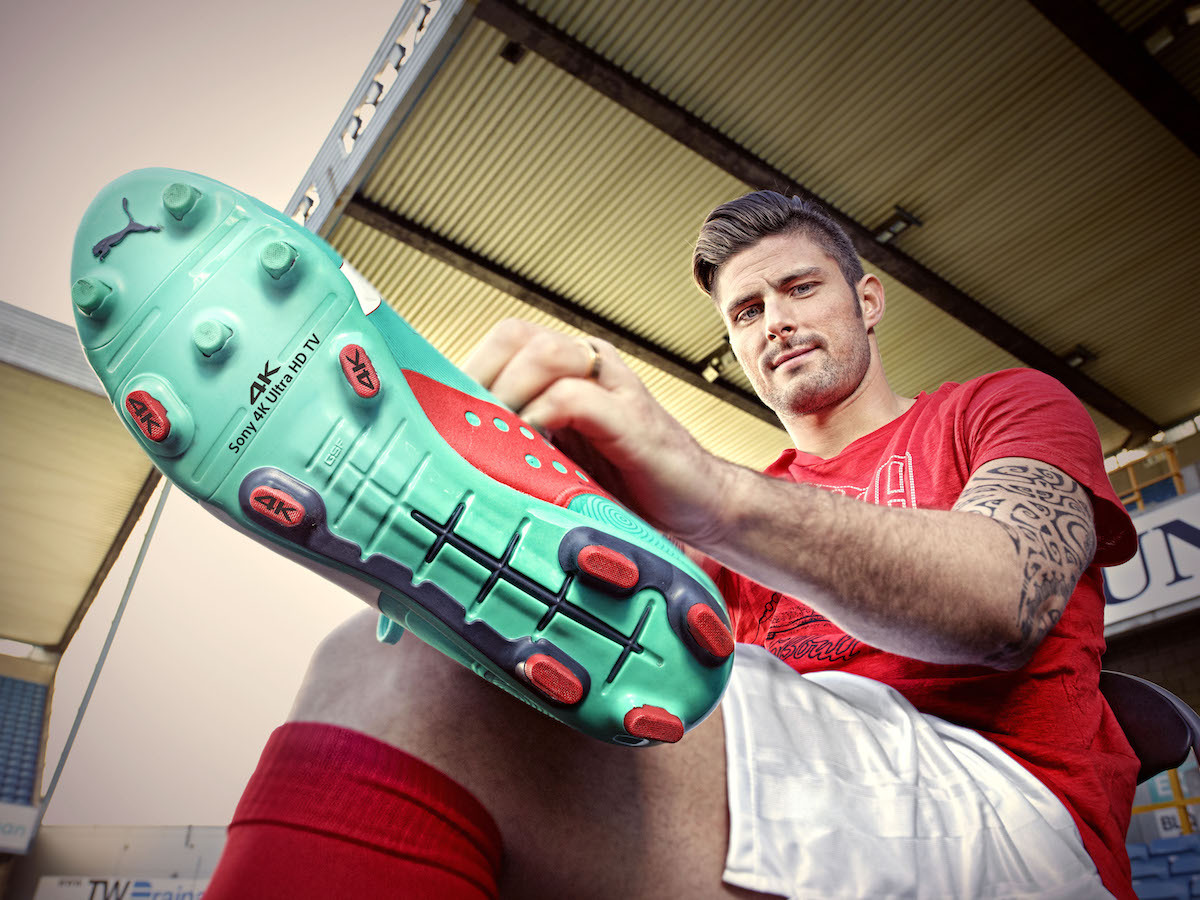 So clear is the picture on 4K televisions that Sony no longer feels the need to buy out big banners to promote its wares. Now, companies like it and others can simply put a small logo or bit of text into the image and expect that those with high-end sets will make out the advert.
To pursue this unique endeavor, Sony has teamed up with Arsenal and France international player Olivier Giroud and adorned his boots with pint-sized references to its 4K televisions. Granted, if you have a 4K TV, you might not want another; and if you don't, it might just look blurry. But we're all for anything that makes ads a lot less obvious and obnoxious.
READ MORE: Sony KD-55X8508B 4K TV review