Fully Charged: Google betting big on SpaceX, Moog reviving its modular synthesisers, and Sid Meier's Starships announced
Wake up, catch up: here's the tech news you need to start the day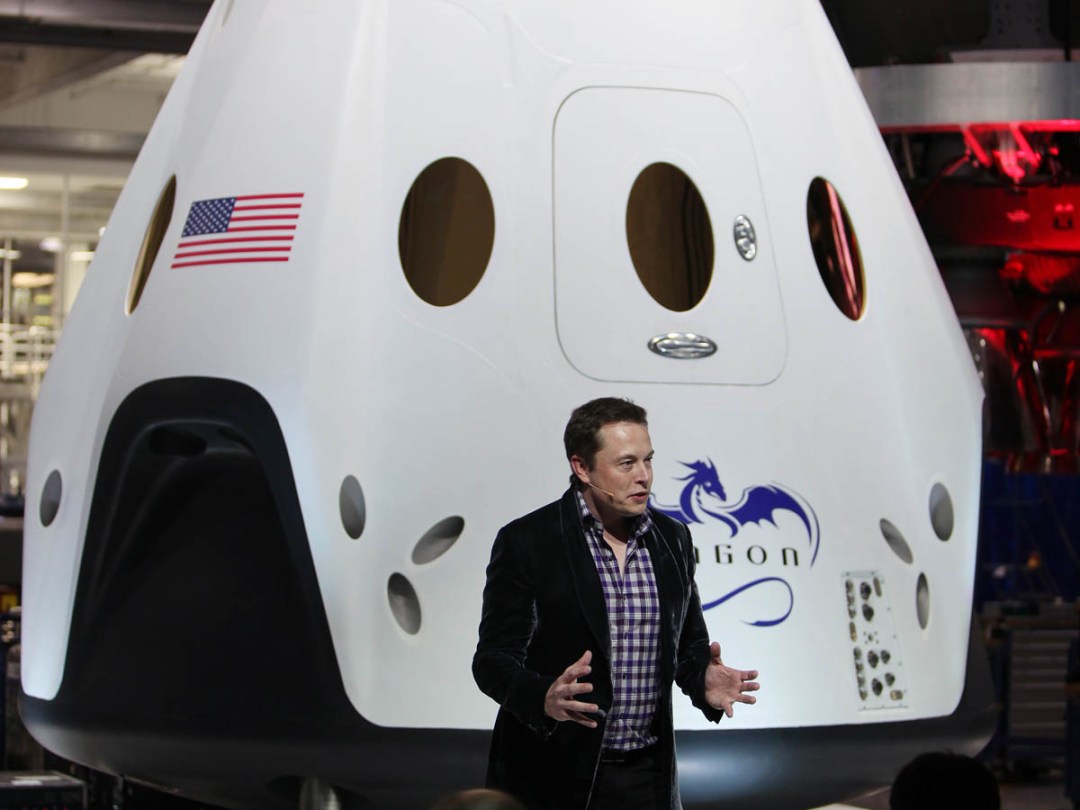 Google big on SpaceX's satellite Internet plan
Elon Musk's SpaceX wants to put hundreds of satellites in orbit above Earth to provide speedy Internet to the world – and space. And guess who's excited about a whole lot more people potentially having great Internet access? Google, that's who. Which is why the company is reportedly about to invest US$1 billion (about £664 million) in SpaceX.
It's part of SpaceX's first round of funding in years, and along with other partners, the cash is supposed to put a valuation on the space travel company of more than US$10 billion (about £6.64 billion). That will help SpaceX get its satellite plans off the ground (quite literally, in time), and further its other aims – everything from transporting NASA astronauts and gear to eventually colonizing the Moon. Baby steps, now.
[Source: The Information via The Wall Street Journal]
READ MORE: Elon Musk plans to build a Space Internet on Earth… and Mars
Moog reviving its 1970s synthesizers
If you've always wanted to own one of Moog's iconic modular synthesisers from the 1970s, here's the next best thing: an impressively old-school recreation from the company itself. Moog has manufactured a very limited run of System 55, System 35, and Model 15 synthesiser units, along with an expansion cabinet, sequential controller, and optional duophonic keyboard.
Each synth has been painstakingly handmade in the image of the earlier classics, with hand-soldered circuit boards and panels made of photo-etched aluminum. Naturally, it'll cost you big: just 55 units of the System 55 have been made, and sell for US$35,000 (about £23,000) each. Only 35 units of the System 35 are available at US$22,000 (nearly £15,000) apiece, while the Model 15 gets a larger run of 150 units at US$10,000 (about £6,600) a pop.
Check out the short film above, which features musicians and Moog fanatics new and old showing their abilities and the range of these memorable modular synthesisers.
READ MORE: 100 Best Gadgets Ever: The TV Age
Another Sid Meier game out soon
Just a couple months after the launch of Civilization: Beyond Earth, another Sid Meier-branded sci-fi game is on the horizon – and it's due out this spring. Sid Meier's Starships is a new turn-based strategy game based on the same universe as Beyond Earth, but it features a different focus for this PC, Mac, and iPad release.
Meier himself tells Eurogamer that you'll take the lead role in a federation of planets, building your own starships and completing missions in various star systems. Expanding the federation is the goal, and there are a few different conditions for victory – plus you'll encounter some leaders from Beyond Earth. Considering the proximity to Beyond Earth's release and the planned iPad version, we wonder if it'll be a smaller game than Civilization, but anything from Sid Meier is always worth a look.
[Source: Eurogamer]
READ MORE: iCheapskate: 38 amazing free games for iPad and iPhone