Fast Facts – Windows Phone 7
Hard to believe it now, but Windows Mobile used to be the top dog of mobile OSs. It fell from grace, but in one week, on October 11 2010, Microsoft wi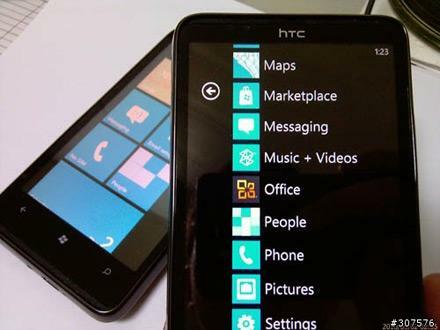 Hard to believe it now, but Windows Mobile used to be the top dog of mobile OSs. It fell from grace, but in one week, on October 11 2010, Microsoft will release Windows Phone 7 to the world. This is a slick, swish mobile platform tooled up to do battle with iOS and Android – and here are 10 things you need to know about it…
1. The big names are on board
Microsoft has teamed up with a host of tech giants from the manufacturing and mobile operator worlds. Hardware partners we know about include Dell, Sony Ericsson, Samsung, Toshiba, HTC, HP, Garmin-Asus and Qualcomm, while network buddies include Vodafone and Orange in the UK.
2. It's touch-tastic
Unsurprisingly, Microsoft has decided to make all Windows Phone 7 mobiles multitouch-based, and you'll be inputting text by prodding a virtual keyboard (although hardware QWERTYs may be added too). The on-screen keyboard will sport a dedicated key for emoticons. All touchscreens will also be capacitive rather than resistive, which makes for a much slicker experience and, on a non-touch note, multi-tasking is also supported.
3. Tiles – a revamped interface
Windows Phone 7's user interface has been designed from the ground up, and it's quite a departure from the touchscreen norm. The Start screen features a number of customisable tiles that link to apps, functions and features. Tiles are dynamic and will update in real time – so the email tile will show you the number of unread messages you have and the weather tile will show the current conditions.
4. Hubs – socially linked
Alongside tiles, Windows Phone 7 has hubs, which are features linked to online social networking services. The People Hub, for instance, draws all your contacts together from sources including Facebook, Gmail and Windows Live, while the Pictures Hub shows photos from Facebook and the phone's built-in camera.
5. It's web friendly
Windows Mobile was a bit of a dog for web browsing, but that won't be the case with its successor. Windows Phone 7 will use an Internet Explorer browser compatible with multitouch gestures and supporting up to six tabs, all of which can load in parallel. You'll be able to save web-based images, search web pages for words or phrases and watch Flash videos. Microsoft has promised to keep the browser regularly updated.
6. It's a Zune
Microsoft's Zune PMP never launched in the UK, but every Windows 7 Phone will feature Zune functions through its Music + Video Hub. That means you can play and purchase music from Zune Marketplace, as well as play videos and podcasts. It'll have the Zune Pass subscription service too, letting you download unlimited tunes.
7. It's a handheld console
Microsoft isn't letting the iPhone's Game Centre run away with the handheld gaming market – it's bringing its big guns to bear on Windows Phone 7 courtesy of Xbox Live integration, allowing you to interact with your avatar and gamerscore, message Xbox Live friends and play multiplayer games (turn-based only at launch, sadly).
8. It comes with Bing
Every Windows Phone 7 handset will have a dedicated Search button, which can be used both for searching within a specific Hub or used for a Bing web/map/news search. Voice recognition search will also be available.
9. It'll get copy and paste (probably)
There was a great wailing and gnashing of teeth in the tech community when it was revealed Windows Phone 7 wouldn't be getting a copy and paste function, but according to Windows blogger Long Zheng it will be coming to the platform – just not straight away. Expect Microsoft, like Apple with the iPhone, to add it via a software update.
10. It has an app store
Well, duh. But Windows Marketplace may differ from rivals like the iTunes App Store and Android Market by supporting app sharing, allowing you to wirelessly share, say, a new song with any of your friends in the vicinity. We're still waiting for final confirmation of this, mind you.
More stories on Stuff.tv
– Video preview: Windows Phone 7