Everything Samsung just announced at its Galaxy Unpacked event
Fresh folding phones and revamped wearables top the bill in 2021
Samsung's ship has been leakier than a broken bucket this year, leaving little to the imagination ahead of the tech titan's 2021 Galaxy Unpacked event.
While there were no surprises at the annual grand unveiling, Samsung's announcements still left plenty to be excited about. The new additions to the Galaxy line-up include a pair of folding smartphones – both with 5G connectivity – plus a revamped smartwatch, featuring a fresh interface built around WearOS 3. And there are some updated wireless earbuds, too.
Want all the info on the latest Samsung Galaxy gear? We've set out the juicy details down below, including prices, specs and release dates.
1) Galaxy Z Fold 3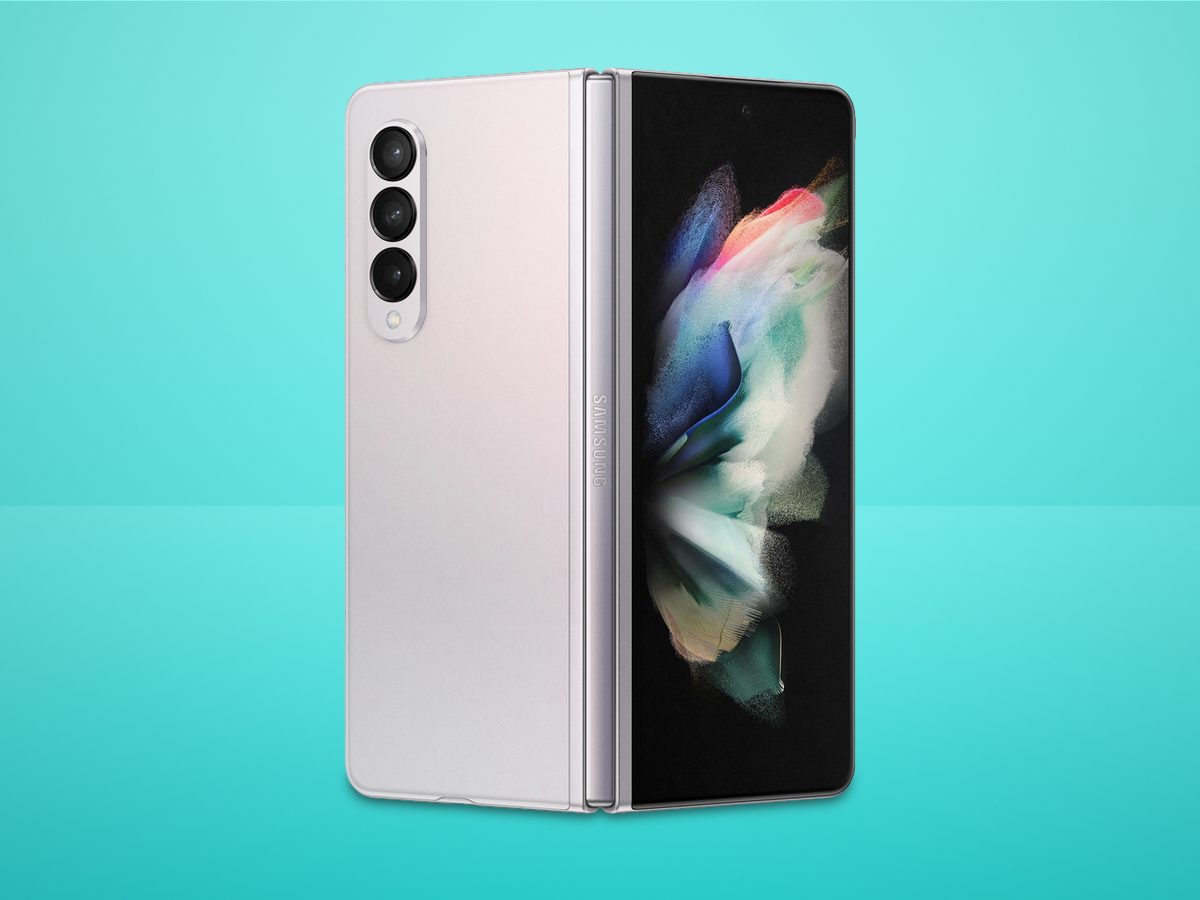 Will it be third time lucky for Samsung's foldable flagship? Slimmer and lighter than the Fold 2 before it, the Galaxy Z Fold 3 doesn't reinvent the bend – but it does strengthen the packaging. Gorilla Glass Victus reinforces the exterior, while a protective film makes the main screen 80% tougher than previously. A sturdier aluminium frame also means the Z Fold 3 is good for 200,000 folds. Which is quite a few.
Those all-important screen stats are ostensibly the same as they were for the Z Fold 2: a 6.2in display on the door, with a 7.6in number inside when you flip it open. That main panel is brighter than before, though, while both displays now support 120Hz refresh rates for smoother motion. Upgraded stereo speakers also promise a more immersive Dolby Atmos experience.
Photographers won't find fresh hardware in the triple lens array on the rear, but the front-facing camera now lives beneath the main display for a neater selfie solution. Whether software tricks will upgrade shooting functionality will have to wait for our full review, but Samsung has certainly tweaked the multi-tasking experience, promising enhanced Flex mode features for dual-screen productivity – as well as better App Pair shortcuts and a new Taskbar for quicker switching.
The big news for scribblers is S Pen support. Both the S Pen Fold Edition and S Pen Pro feature retractible tips to limit how hard you can press on the display, while lower latency should mean more realistic sketching. Unlike Samsung's Note devices of old, though, there's no slot for stashing the stylus when you're finished.
The Z Fold 3 is set to ship on 27 August. Prices start at £1599 for the 256GB version, rising to £1699 for 512GB – both of which come with 5G connectivity. Look out for our full review soon.
2) Galaxy Z Flip 3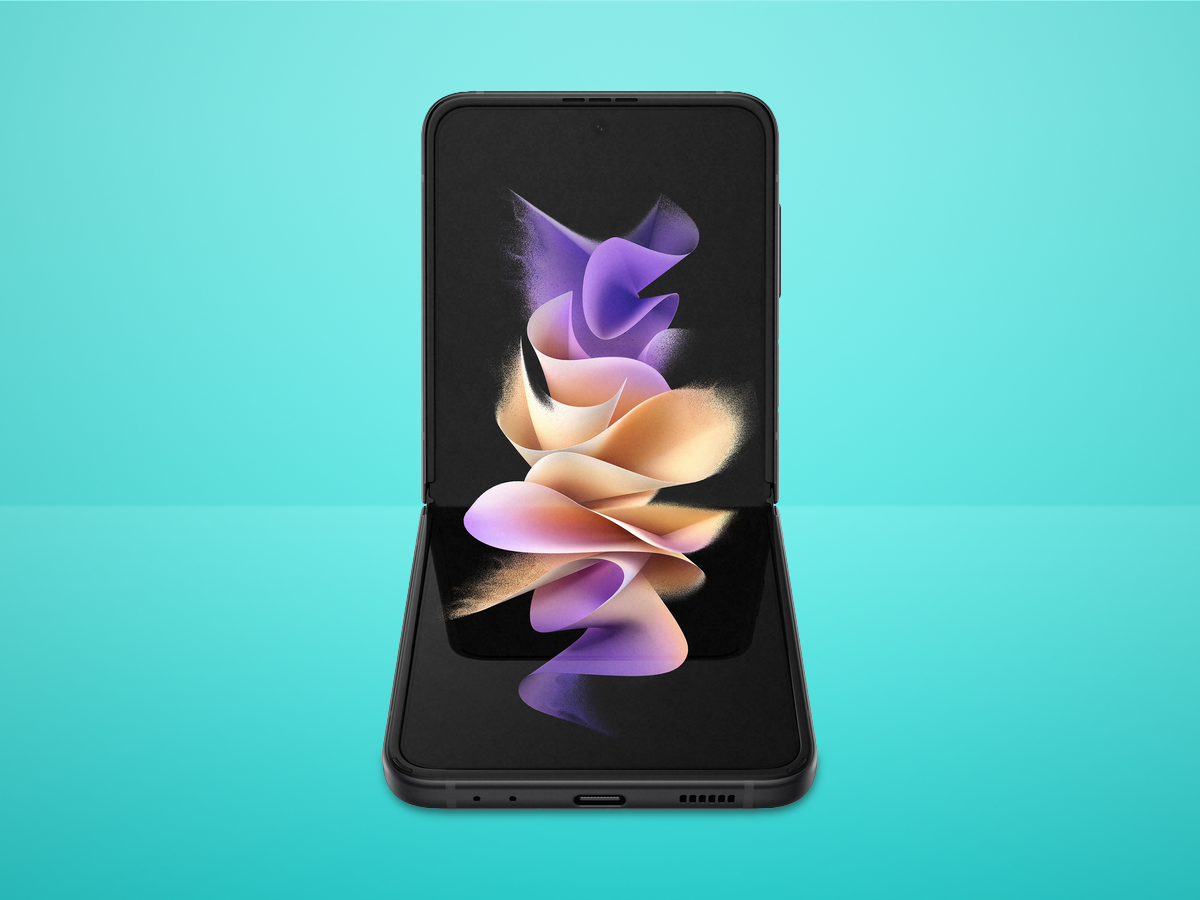 Accessible is a relative term when you're talking about foldable blowers: the Galaxy Z Flip 3 is pitched as a slightly more attainable folding phone, but the least expensive 128GB model will still set you back £949. Not cheap, but cheap enough to compete with mainstream mobiles. And if you've got the cash for that, you might as well rummage around for £50 more, which will bag you twice the storage.
How does the Z Flip 3 differ from its premium sibling? By channelling the flip-phone feel of the early 2000s, it comes off as a whole lot cuter. But there's more to this fashionable phone than funky colour finishes: at 1.9 inches, the cover screen is significantly larger than on the original Z Flip, meaning the display should be that much more useful – especially with the promise of fresh widgets and wallpapers.
Elsewhere, much of the hardware remains the same, including the pair of 12-megapixel lenses on the rear – although Instagram fans will welcome the ability to shoot video straight from the exterior screen, accessing Quick Shot with just a double-press of the power key.
The main screen features the same size 6.7in OLED panel as the first-gen Z Flip – and, according to our hands-on experience, suffers from the familiar fold deformation – but now benefits from a smoother 120Hz refresh rate.
Like the Z Fold 3, the Z Flip 3 also features a sturdier aluminium frame, as well as Victus Gorilla Glass over the front display, plus IPX8 water-resistance – the best you can get on any phone, folding or otherwise. How it performs in the real world will have to wait for our full review, but you can check out our first impressions here.
3) Galaxy Watch 4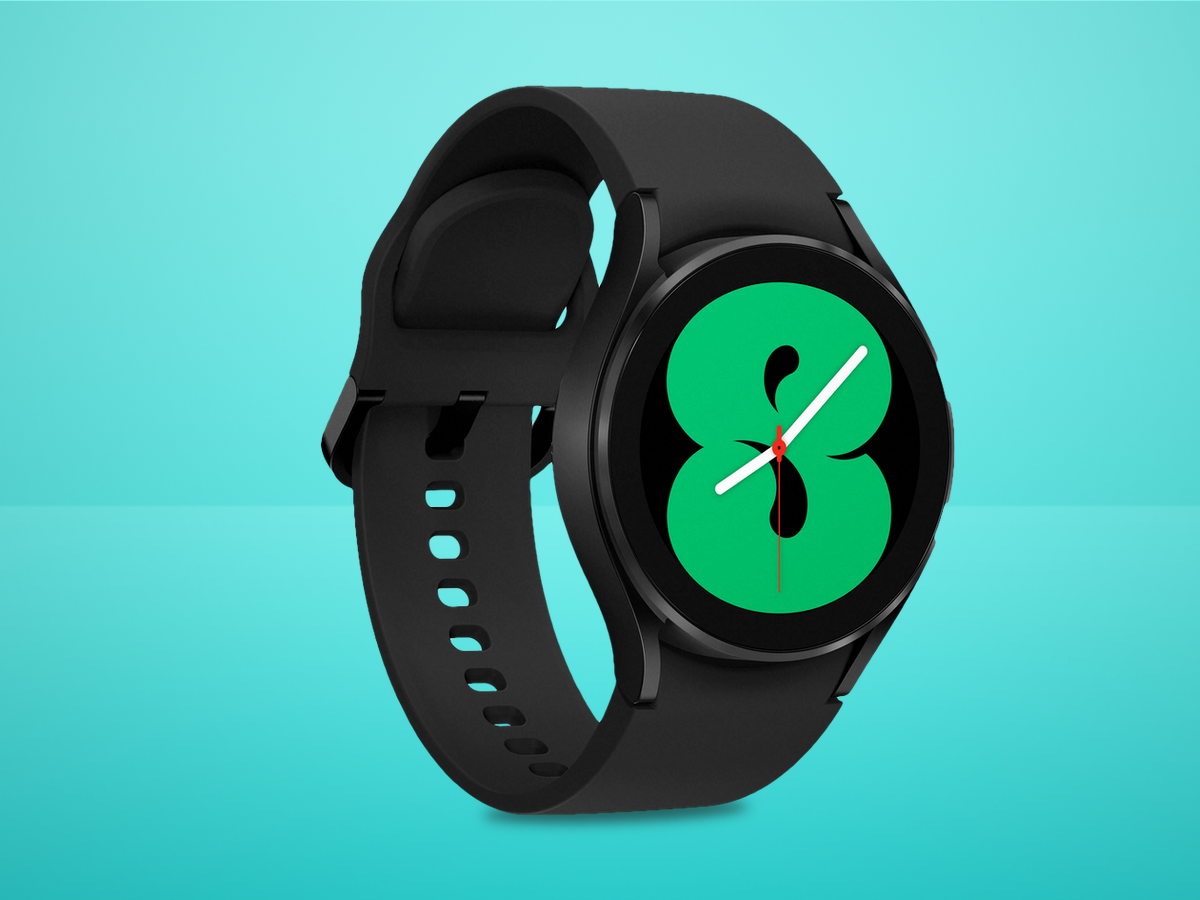 Sometimes teaming up with your enemy is the only way to topple a common foe. After years of toiling against Apple's Watches, Samsung and Google have joined forces to develop a unified software platform. The new Galaxy Watch 4 is the first device to ship with Wear OS 3, albeit topped by Samsung's One UI – a slick, icon-based interface which harks back to Tizen. That shift means a bigger app catalogue and easier installations, as well as access to Google tools like Maps, alongside Samsung services such as Bixby and SmartThings.
The tickers themselves come in two guises. The Galaxy Watch 4 is a good fit for sporty sorts, aping the Galaxy Watch Active 2 with its flat-front and streamlined stainless shell. It's available in 40mm (£249) and 44mm (£269) sizes. Prefer a little analogue style? The Galaxy Watch 4 Classic features a bulkier textured bezel, which rotates to help you navigate through screens. It's a clear successor to the Galaxy Watch 3 and ships in larger 42mm (£349) and 46mm (£369) dimensions. Whichever takes your fancy, you can shell out £40 extra for 4G eSIM connectivity.
While the designs are very much evolution over revolution, what really makes the Galaxy Watch 4 a worthy rival to the Apple Watch is its suite of fitness features. Besides an array of workout modes, the major new arrival comes in the form of Body Composition. By sending tiny electrical signals through your fingertips, it can measure body fat, water weight and bone density – making for much more meaningful lifestyle analysis.
Battery capacity is 247mAh for the 40 and 42mm models, rising to 361mAh for the 44 and 46mm versions – which Samsung reckons can translate into 40 hours of use on a single charge. The reality will depend on the efficiency of the always-on display, which on the 44 and 46mm models now features a sharper 450×450 pixel resolution.
Under the hood of every Watch 4 is a new Exynos W920 processor. Made using Samsung's 5nm process, it's pitched to deliver significantly slicker performance: think 10% speedier graphics, plus a 20% faster CPU – with 1.5GB of RAM on hand to help. There's also 16GB of storage capacity.
All variants are available to pre-order now, ahead of general sale from 27 August. For our full first impressions of the Galaxy Watch 4 and Galaxy Watch 4 Classic, be sure to read our hands-on review.
4) Galaxy Buds 2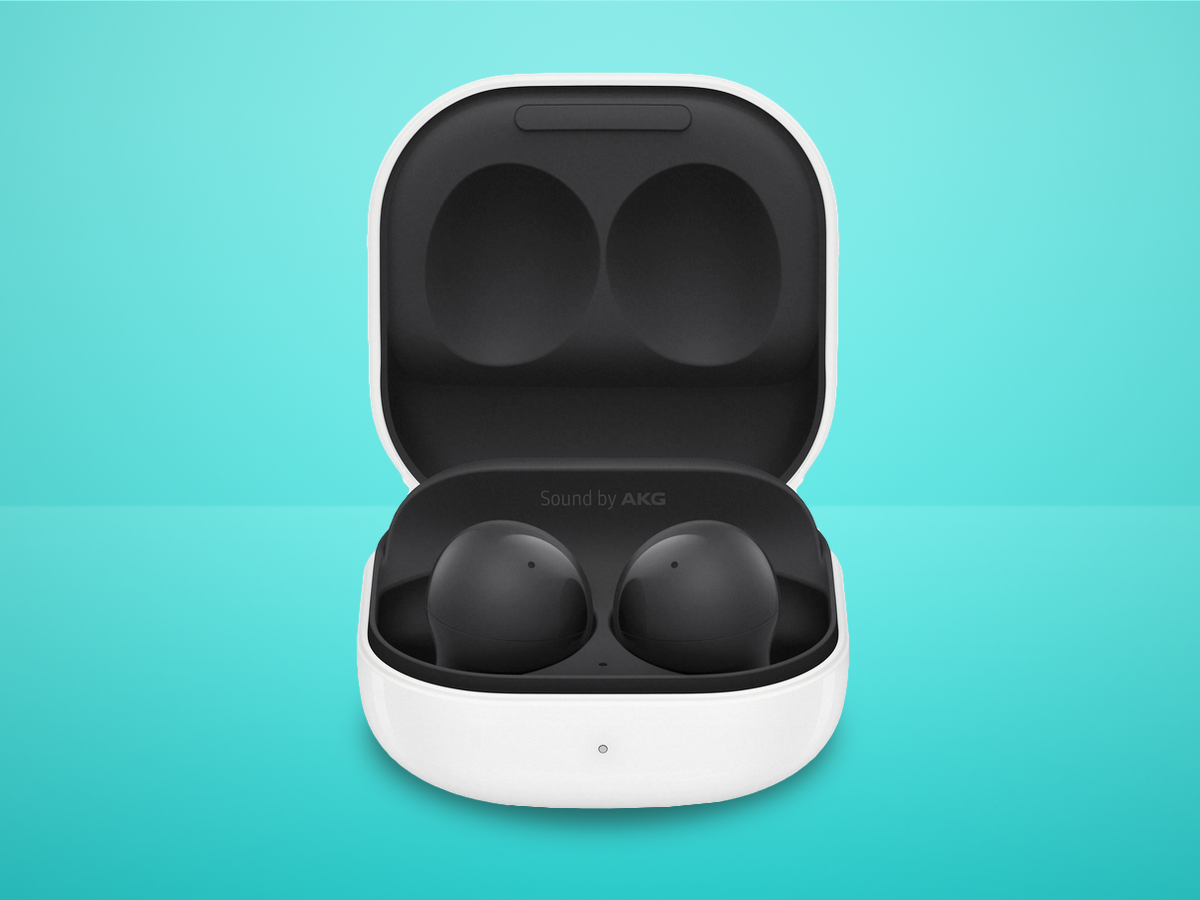 Rounding out the Unpacked line-up is an update to Samsung's Galaxy Buds. Last year's Galaxy Buds+ were some of the best wireless in-ears we'd heard – and the latest iteration could sound even sweeter.
Smaller and lighter than ever, the Galaxy Buds 2 also drop in at a more affordable £139. Sticking with the sculpted shape seen on previous generations, an 'earbud fit test' in the Samsung Galaxy Wearable App is designed to ensure the Buds fit snug and secure in every ear. When not on music duty, they sit in a neat and compact charging case which keeps them fully charged.
As before, audio is handled by AKG. Samsung reckons the new Buds' two-way speakers will kick out crisp highs and punchy bass, but we won't know for certain until we've had a listen for ourselves.
Active noise-cancelling is also on-board to drown out background sounds –and it promises to more powerful than ever, with machine-learning smarts on hand to detect and filter noises that could distract from your morning power mix. How effective it is against rush hour traffic remains to be seen, but you can pre-order a pair of Buds now, ahead of their release on August 27.