e-volo: the world's first manned personal electric helicopter
That's right, you could soon own an electric helicopter for the commute. Well maybe not soon exactly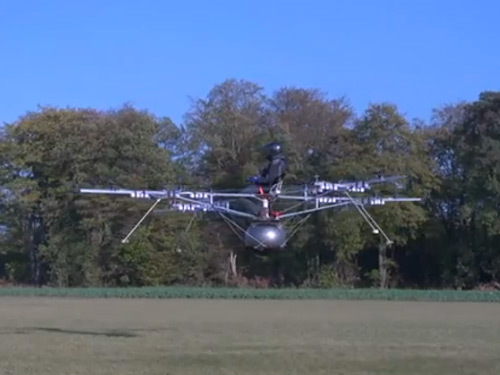 Multicopters have proved themselves as stable flying platforms with the likes of the AR Drone, but we could never have imagined this. e-volo is basically a bunch of copters tied together with a Swiss ball. This is the lucky guy up flying the world's first manned electric powered copter.
The exciting part is e-volo's goal: to mass produce affordable personal flight for everyone, and with 20-30 minutes flight time already achieved, we're excited. They're even talking about how a one hour fight would cost just €6 – so we get to fly and it's cheap and environmentally friendly? What a winner.
They just need to make the e-volo a wee bit smaller and we'll be ready to commute on it right away. Just need to save up for that parachute. Here it is in action.
You may also like
Asus Transformer Prime launching on November 9?
Apple TV with Siri could be coming sooner than you thought
LG to make all-glass Optimus with LED edges