CES 2021: all the hottest announcements from the world's biggest tech show
The expo may have gone virtual, but the fresh tech on show is very real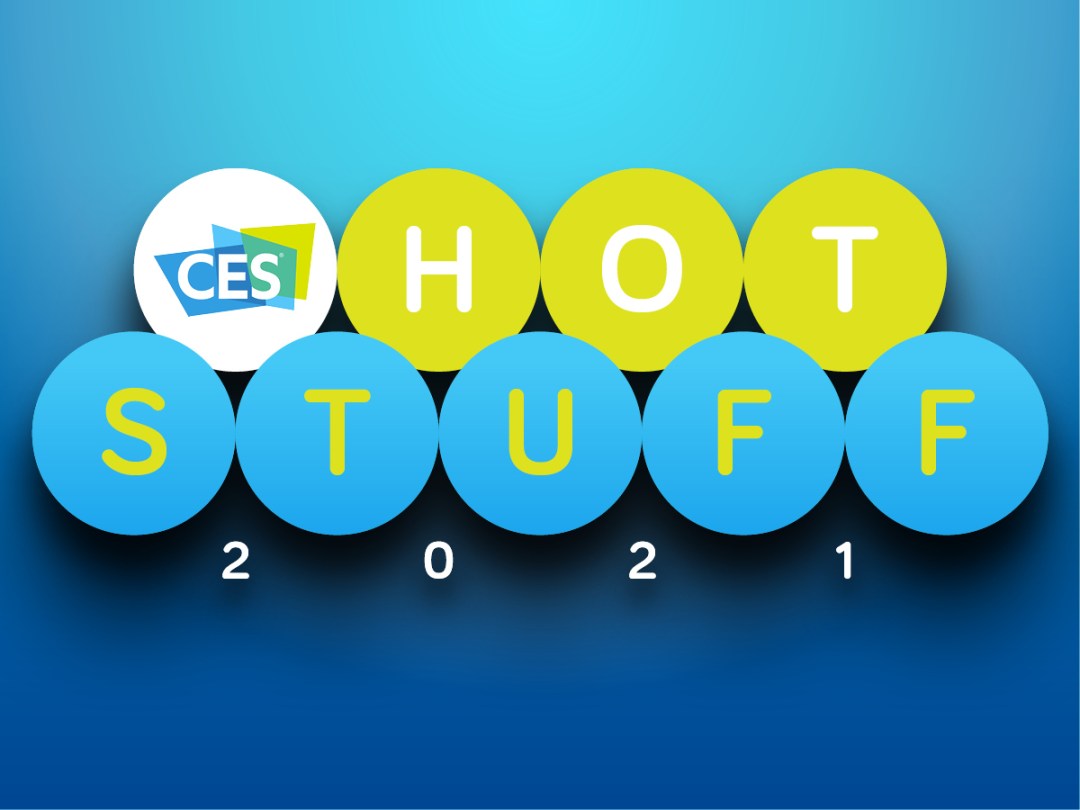 In 2021, CES has become an altogether different beast.
Back in "normal" times, the Consumer Electronics Show brought the world's major tech brands to Las Vegas every January for a glitzy, no-expense-spared showcase of their hottest upcoming hardware, cutting-edge concepts and game-changing software. In 2021, COVID-19 has turned the entire thing virtual, with digital press conferences replacing live, crowd-filled unveilings.
The format might be unfamiliar, but the end result is pretty much the same: loads and loads of product launches, all delivered in a short space of time. Keeping track of everything is a tough task, so we've put together this handy round-up guide to ensure you don't miss anything important. We'll be updating it regularly, so make sure to check back periodically for new additions. 
LG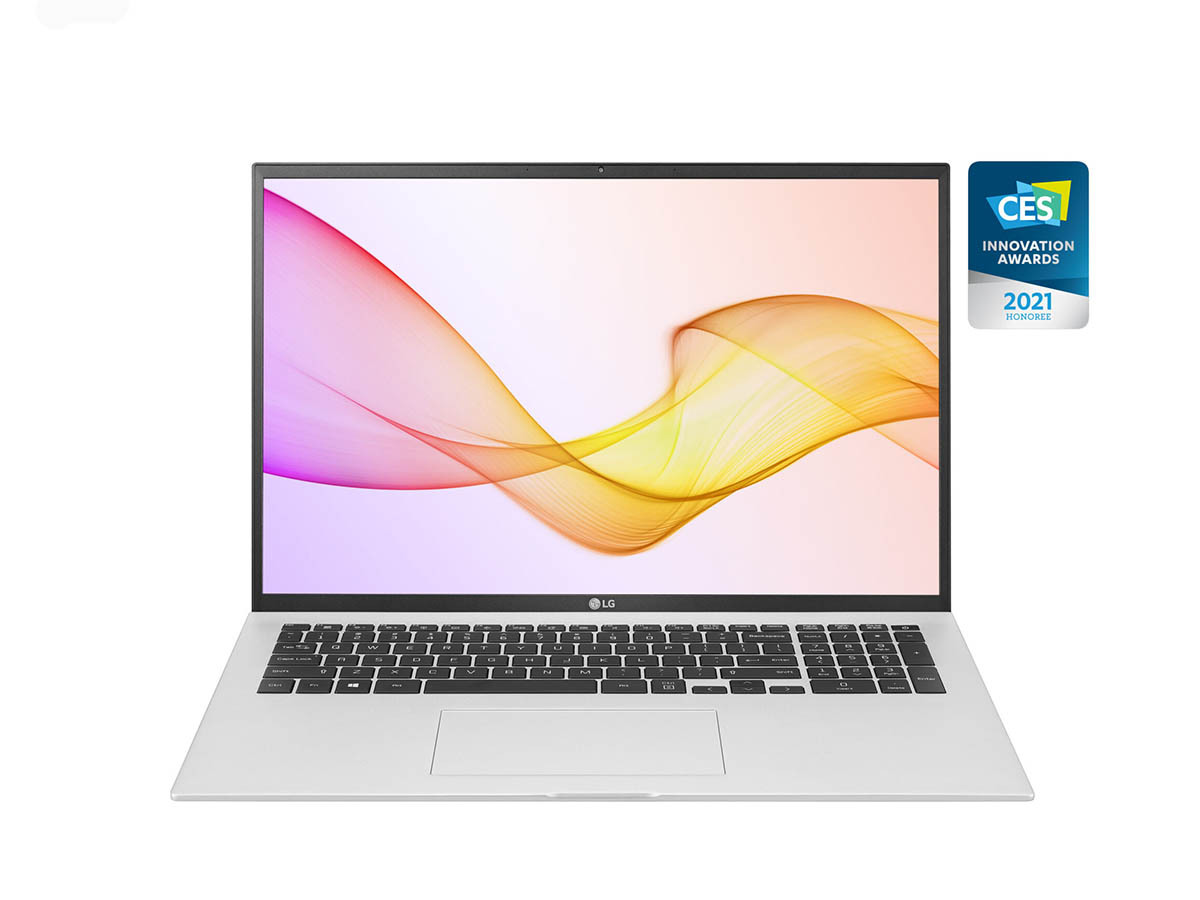 Often, the simplest way to make your flat TV's weedy speakers better is to stop using them altogether and replace them with a soundbar, but not everyone lives in the sort of space that allows for large, heavy speakers to sit underneath their screen. LG's little QP5 Éclair soundbar is less than 12in in length (smaller than some Subway sarnies), but its five drivers can deliver immersive Dolby Atmos and DTS:X vertical spatial audio. It comes with a wireless subwoofer to aid its low-end capabilities, and is slated to arrive this summer (price TBC).
The company has revealed a partnership with Google's Stadia game streaming service that will see Stadia coming to LG's webOS smart TV range. A Stadia app will be available in the second half of 2021, negating the need to plug a Chromecast into the TV, but users will still require a Stadia controller to play.
LG has also dished up five ultra-portable gram laptops, each with a 16:10 aspect ratio screen designed to offer more screen space than the equivalent laptop with a 16:9 screen. The LG 17Z90P, 16Z90P, 14Z90P, 2-in-1 16T90P and 2-in-1 14T90P also have larger trackpads and keyboards than on previous LG gram notebooks, with the new 16in and 17in models also benefiting from high-density batteries to increase on-the-go stamina.
Want the skinny on LG's new TV range? We've got everything you need to know here.
Panasonic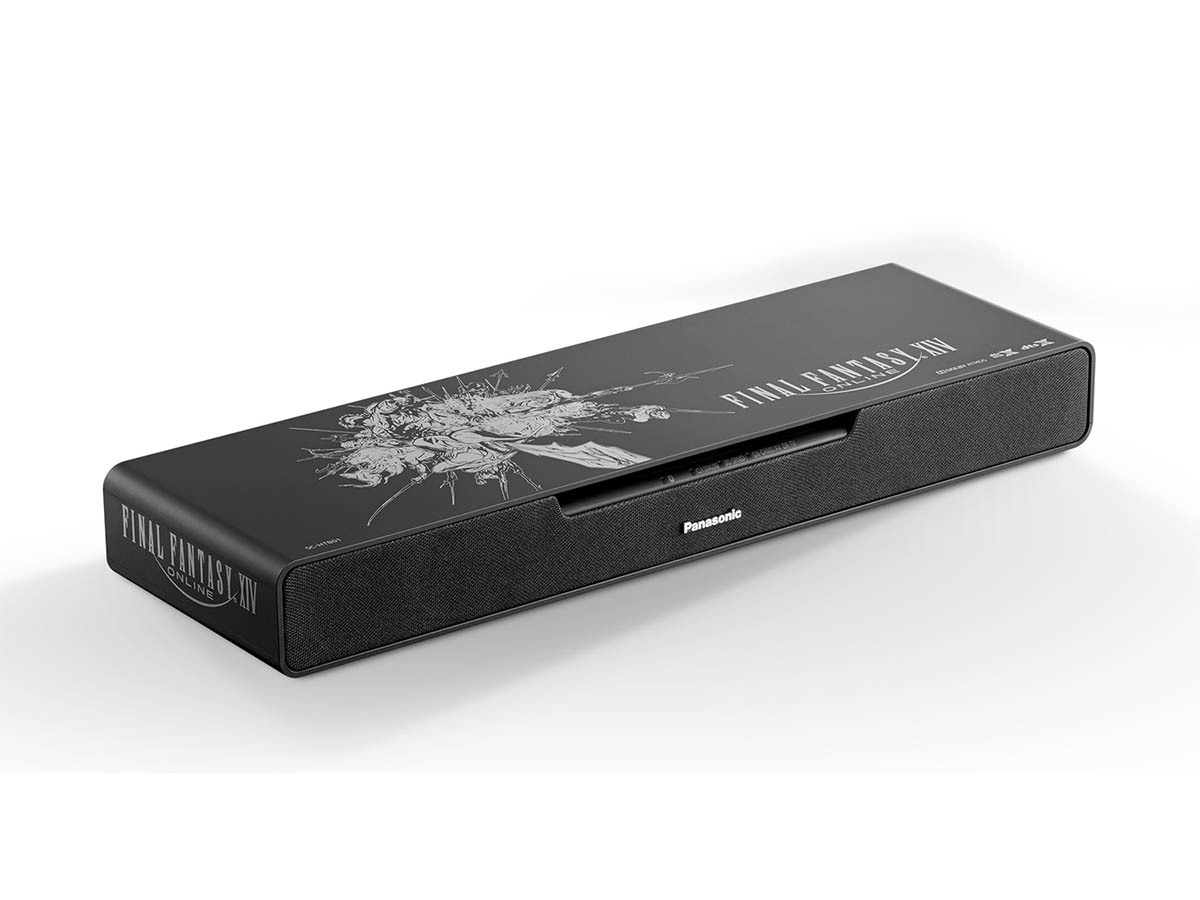 Japanese giant Panasonic has unveiled a special Final Fantasy edition of its SoundSlayer SC-HTB01 soundbar, developed in tandem with Square ENIX and equipped with three preset sound modes designed to enhance specific types of game. The FPS mode, for instance, apparently makes it easier to locate opponents via more accurate directional sound. The SoundSlayer supports Dolby Atmos, DTS:X and DTS:Virtual X and comes with a built-in subwoofer and 4K HDR passthrough.
Panasonic's most exciting unveiling at CES 2021 might be its new JZ2000 flagship TV, though. Read all about this AI-powered OLED monster here.
Lenovo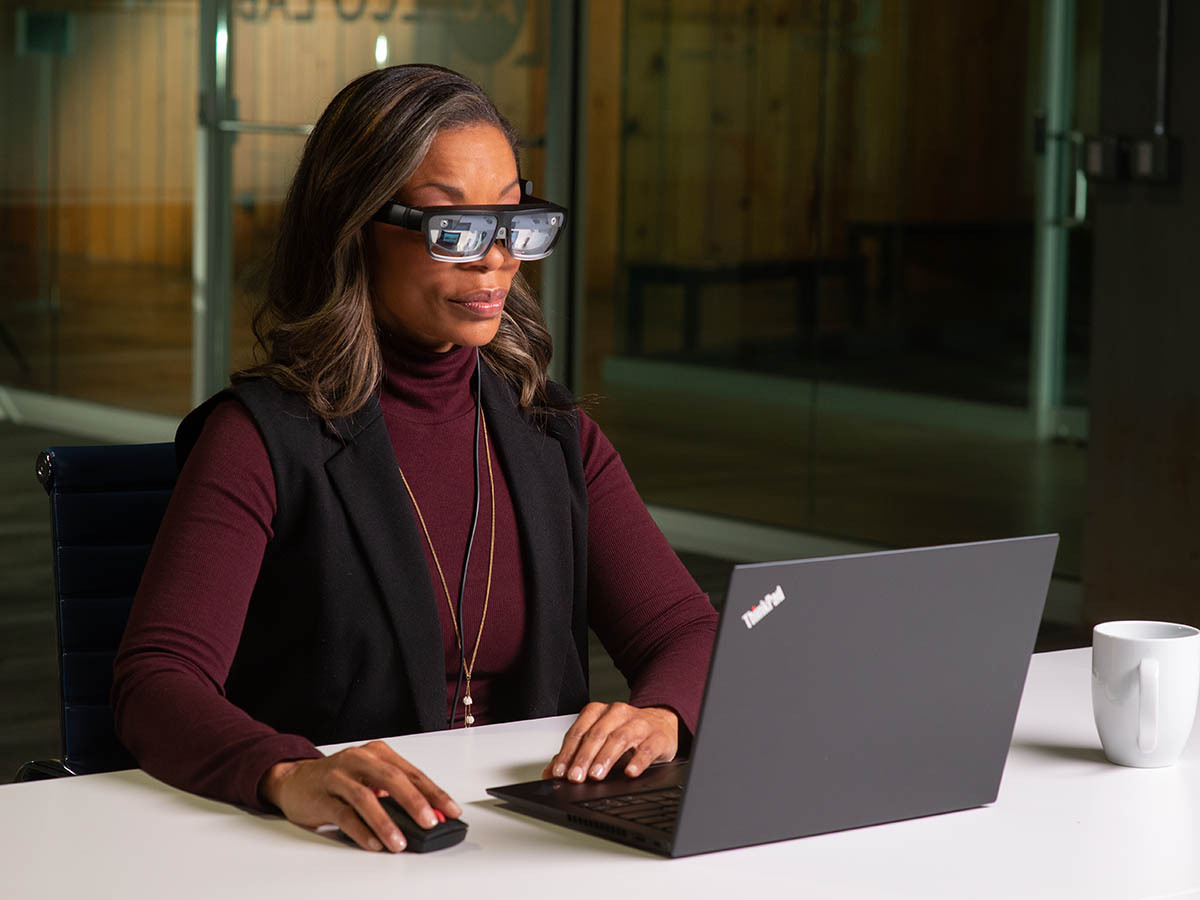 Think you'd seen the last of smart specs when Google Glass went the way of the dodo? Think again: Lenovo just launched the ThinkReality A3, a pair of lightweight glasses whose stereoscopic 1080p displays can plonk up to five virtual displays in the wearer's field of view. Designed primarily with professional and enterprise use in mind (the glasses tether to a PC or smartphone via USB-C), they also come with an 8MP camera and two fisheye cameras for room-scale tracking.
The Lenovo IdeaPad 5G, meanwhile, is a 14in notebook with (yep, you guessed it) a 5G mobile connection. Given that it also promises a 20-hour battery life, on-the-go users look to be nicely covered (and there's 4G LTE too, for when you're not in range of any 5G towers). It's powered by a Qualcomm Snapdragon 8cx chipset, with 8GB of RAM and up to 512GB of SSD storage.
Acer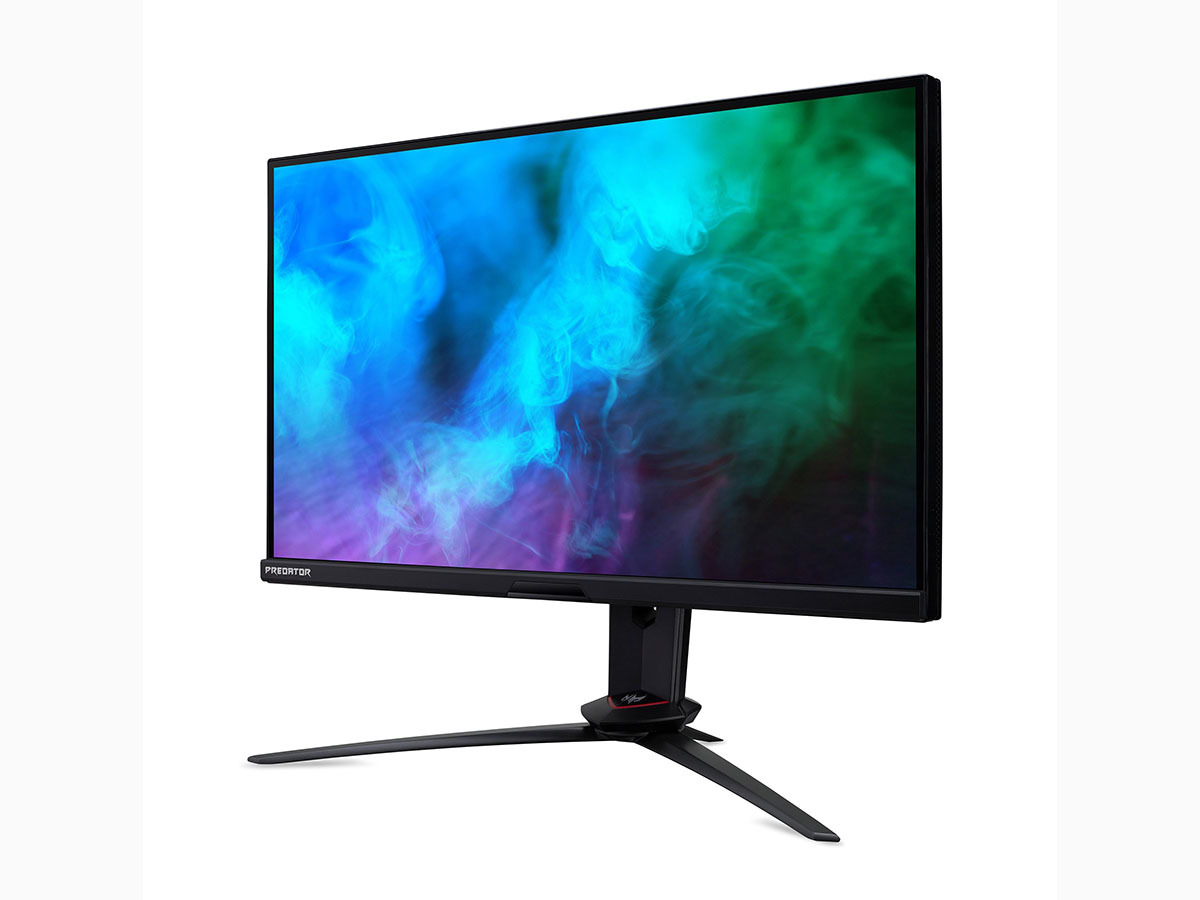 Gamers in need of a no-compromise monitor might well find what they're looking for in the Acer Predator XB273U NX, a 27in 1440p beast with support for Nvidia G-Sync and a refresh rate of up to 275Hz – something you're not likely to get close to even with one of the latest GeForce GPUs inside your PC. It also comes with a 0.5ms response time and will be available from May, priced at around £999.
Acer also revealed its new Spin 514 Chromebook, the company's most powerful Chromebook to date. Powered by an AMD Ryzen 3000 CPU and up to 16GB of RAM, this metal-bodied laptop appears to be one of the more powerful, premium Chromebooks around, but still offers 10 hours of battery life and a price tag starting at under £500. Look out for it from March.
Acer has brought a clutch of its gaming notebooks up to date with the latest 11th-gen Intel Core CPUs and Nvidia GeForce RTX Laptop GPUs. The 14in Acer Predator Triton 300 SE looks both powerful and portable – it's only 17.9mm thick and weighs 1.7kg, but its Core i7 H35-series CPU can run at up to 5GHz and there's RTX 3060 Laptop graphics, which mean it should run any game you throw at it with ease. If you need something ever beefier, the Acer Predator Helios 300's 32GB of RAM, GeForce RTX 3080 Laptop GPU and 240Hz screen is waving alluringly in your direction. It isn't just Intel laptops getting some love.
The company announced some new AMD notebooks too, powered by Ryzen 5000 Series CPUs: the Nitro 5 gaming range, for example, can now be equipped with up to a Ryzen 5900 HX processor and GeForce RTX 3080, and with a screen with up to a 360Hz refresh rate.
TCL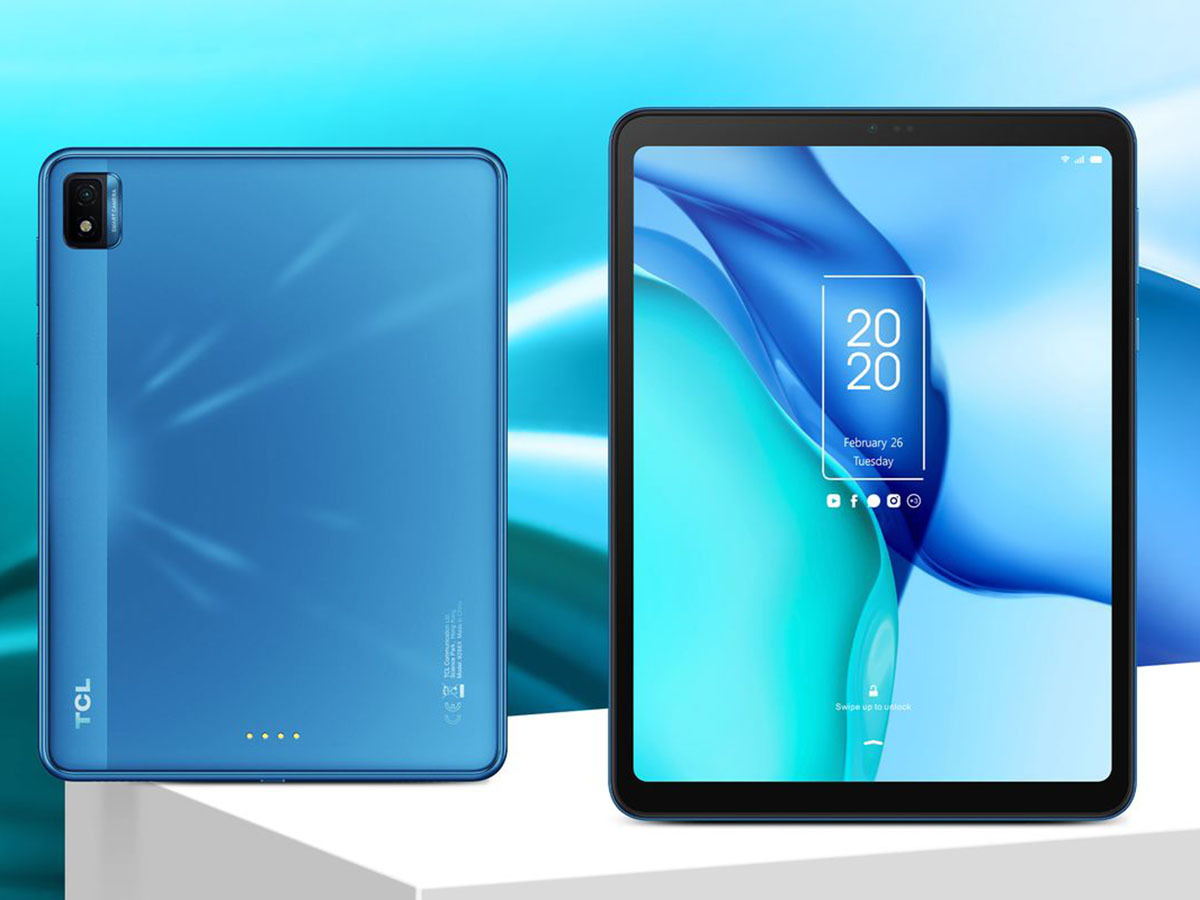 The TCL NXTPAPER is an intriguing product that falls somewhere between a traditional tablet and an ereader. Its 9in colour screen isn't backlit, which makes it more power efficient than a standard tablet, as well as easier on your eyes. The downside is, of course, that you need an external light source to see anything on it – so TCL has stuck a reading lamp accessory inside the box. The NXTPAPER runs on Android 10, has cameras on its front and back, and TCL says its battery will last over a day on a single charge. It's going on sale this April, priced at around €349.
The TCL Alto R1 is a wireless soundbar that'll automatically pair with any TCL Roku TV, which sounds like a much neater solution than having to trail HDMI or optical cables between your devices. The setup comes courtesy of Roku's WiFi Audio streaming tech, and allows the user to control both their TV and the Alto R1 with a single remote. It'll be launched this year alongside a pair of wired Dolby Atmos soundbars, the Alto 82i and Alto 8e.
Alongside that comes a pair of screens that bend the display rules (pun intended): a 0.18mm 17in Printed OLED Scrolling Display and a portable 6.7in AMOLED Rollable Display. While these aren't specific consumer products, the flexible screen technology may well find its way into future televisions and smartphones. TCL also unveiled new OD Zero Mini-LED backlight technology, which it says will improve its TV screens' dynamic range and luminance performance while allowing sets to be extremely slim, as well as a partnership with Google that will see a series of TCL Google TV models arrive later in 2021.
Sony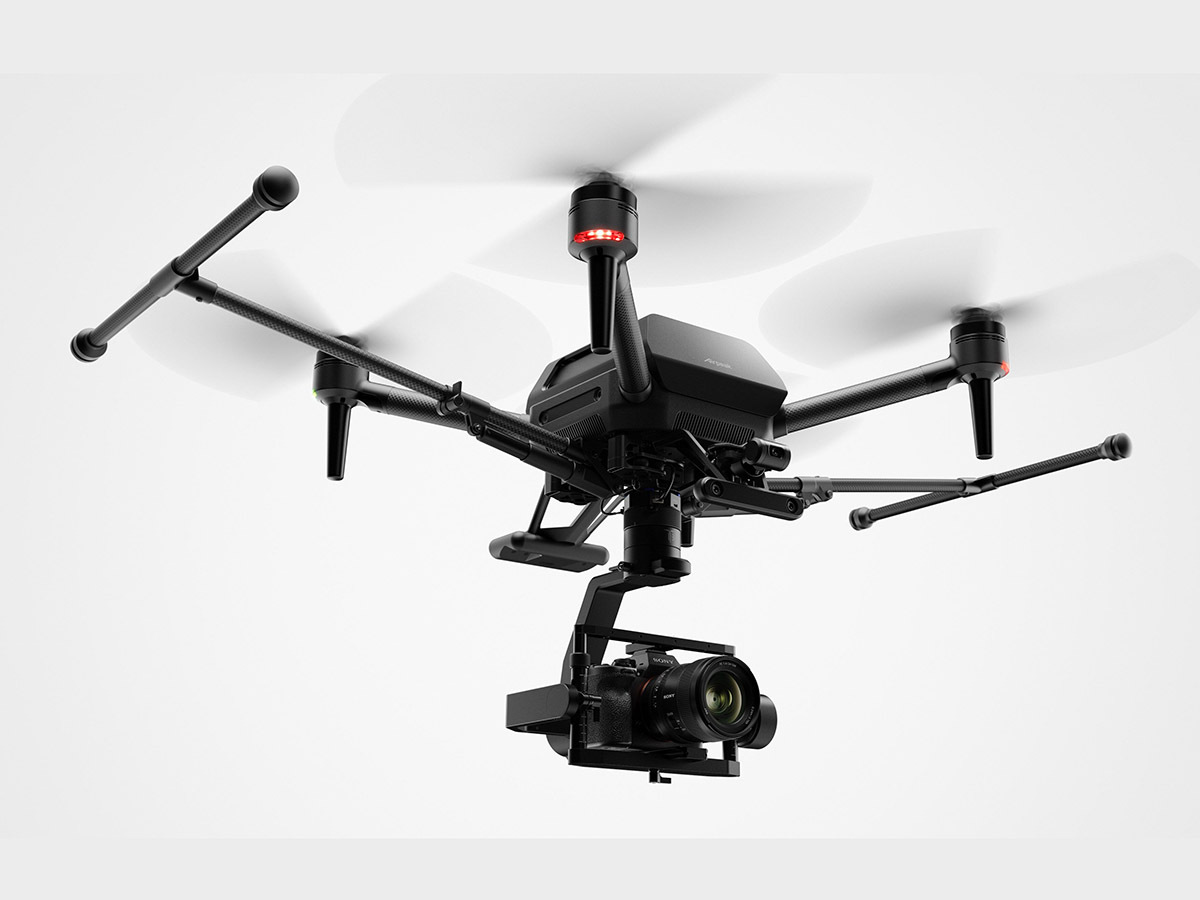 As is customary for CES, Sony has unleashed a truckload of new Bravia televisions this week. We've got a handy guide to the most interesting features you'll find on them here.
Screens aside, perhaps the company's most eyeball-grabbing announcement is its Airpeak drone, designed with professional filmmakers and photographers in mind. With the ability to carry an Alpha mirrorless camera as its payload, this six-motored, retractable landing gear-equipped behemoth is a much larger (and no doubt pricier) vehicle than the portable drones we usually cover. Details are scant at the moment, but with a 'Spring 2021′ on-sale date slated, we can expect more information soon.
HP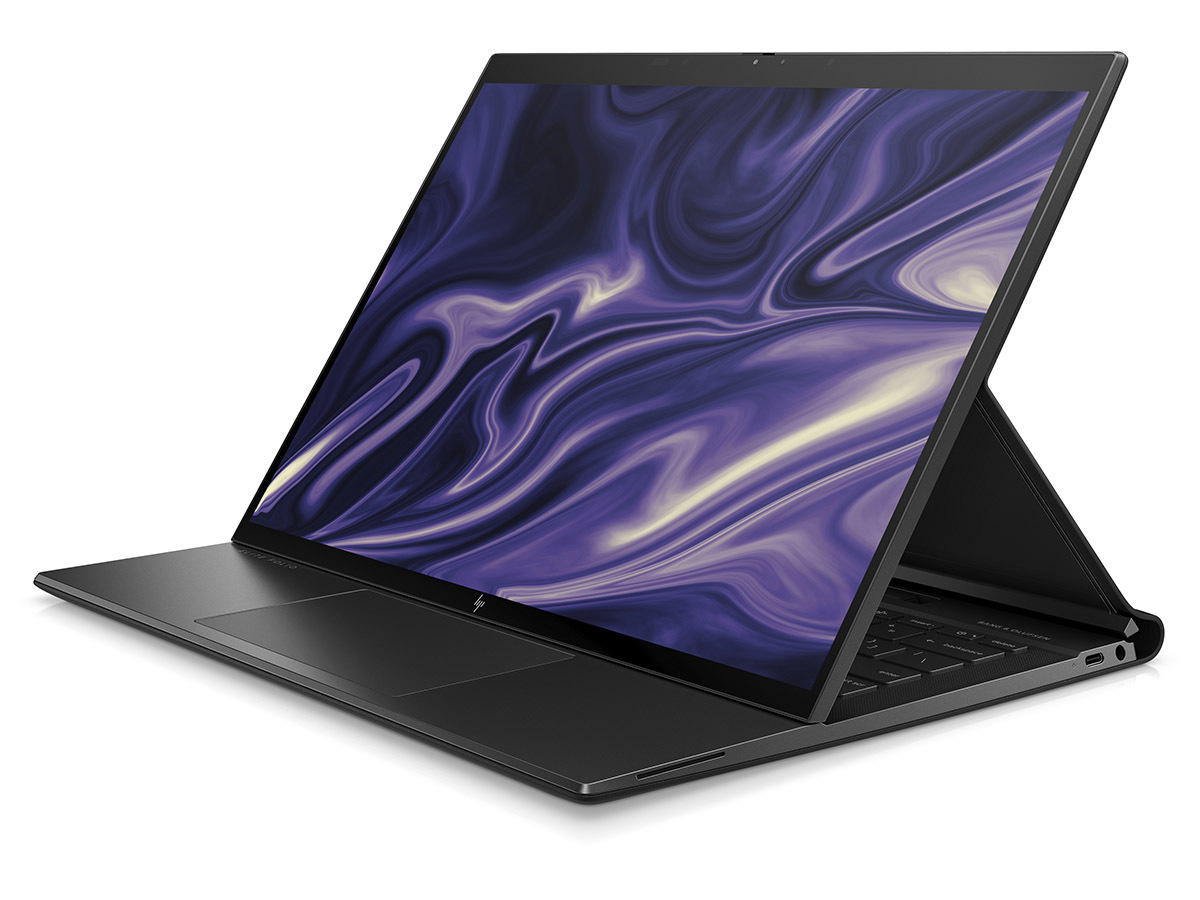 HP has announced a truckload of laptops at CES 2021. The highlight is perhaps the 2-in-1 HP Elite Folio (a 5G-equipped convertible with 13.5in screen, B&O speakers and over 24 hours of video playback per charge), but there are other interesting models too: the HP Envy 14 (14in 16:10 multi-touch screen, 11th-gen Intel Core processors, Nvidia GeForce GTX 1650 Ti Max Q GPU) looks like a mobile powerhouse for designers and artists, whie the HP EliteBook G8 Aero is a nifty-looking ultra-portable with optional 5G, built using 90% recycled materials.
Skagen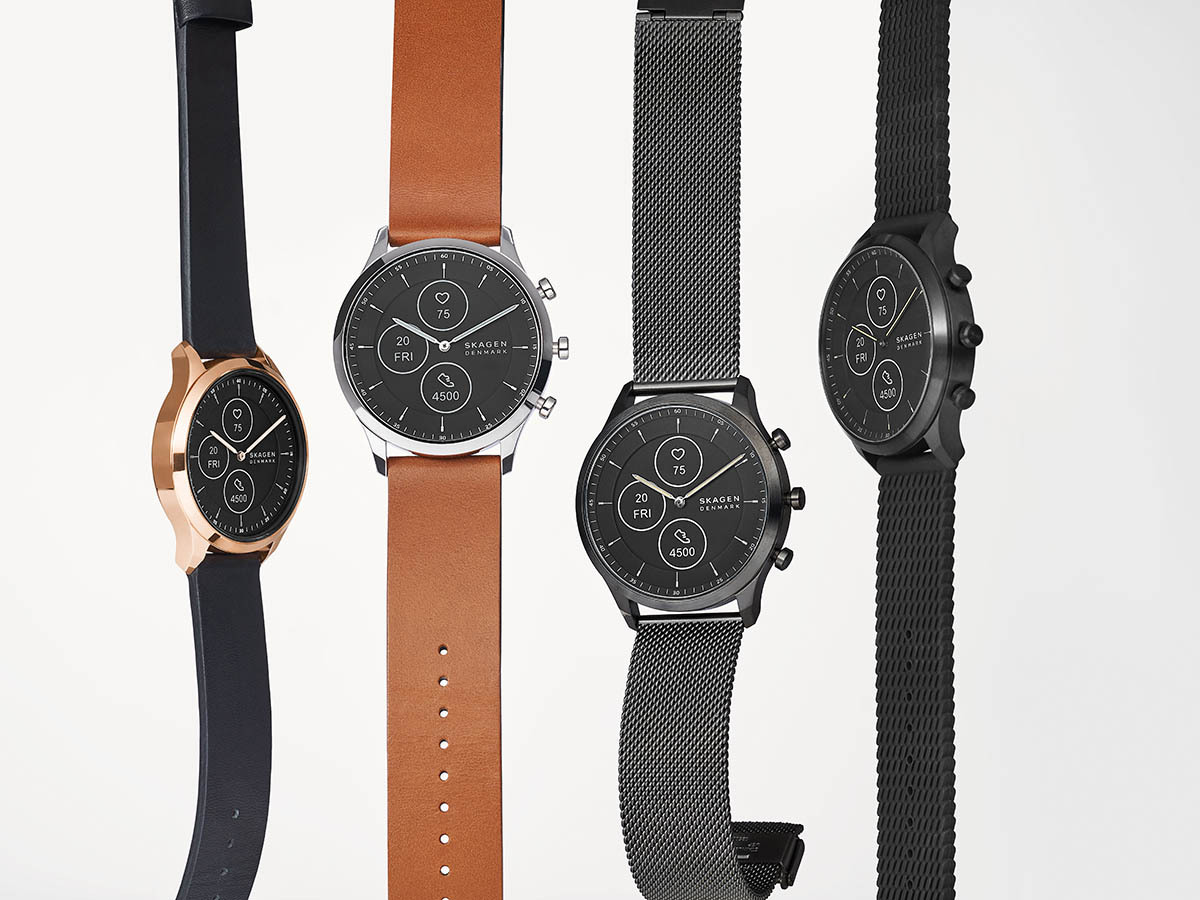 The Skagen Jorn Hybrid HR (£189) is a new smartwatch with a heart rate sensor and (with tethered GPS via your smartphone) full tracking for a range of activities including cycling and paddle boarding. The battery lasts for over two weeks on a single charge. The Jorn Hybrid HR will be available in 38mm and 42mm case sizes and five colour finishes, and has a decidedly trad look that should appeal to anyone not keen on advertising its smart, er, smarts.
Samsung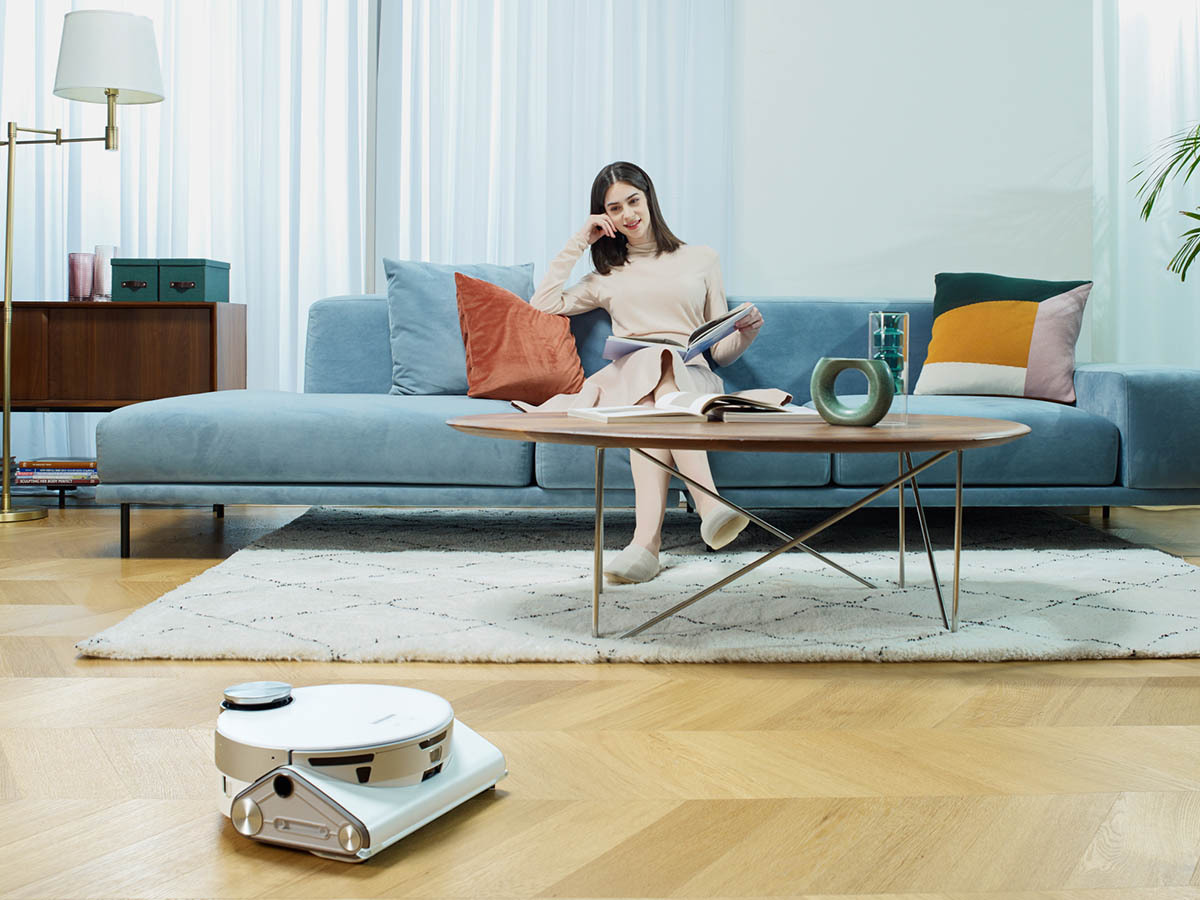 Robot vacuum cleaners have been 'a thing' for year, but Samsung's JetBot 90 AI+ seems to be taking things to the next level. It totes a LiDAR sensor (a similar type to those used in self-driving cars) to navigate your home and a 3D sensor and AI to accurately identify objects within it, allowing it to plot efficient routes and avoid anything that might be fragile or dangerous.
The Samsung Bot Handy is a startlingly more advanced form of robotic home help than we're used to seeing – more akin to a butler than a dumb roving Hoover, it has an arm that can help with household tasks like loading the dishwasher. Samsung says its AI abilities and several cameras give it the awareness and smarts to recognise objects and use the correct amount of force when picking them up and gripping them, which is an order of magnitude above and beyond anything else out there at the moment. It's still in development, though, so don't expect it to be on sale anytime soon.
Samsung's Galaxy Chromebook 2 also caught our attention, because it seems to offer everything that last year's Galaxy Chromebook did for a more accessible asking price. While tweaks to the screen (it's QLED rather than AMOLED now) and CPU (it's now limited to a Core i3) might sound like downgrades, they mean significantly better battery life (up to 14 hours compared with the original's six-ish) and a price that starts at US$549 rather than $999.
Interested in Samsung's 2021 television line-up? We've put together a handy guide to everything right here.
Razer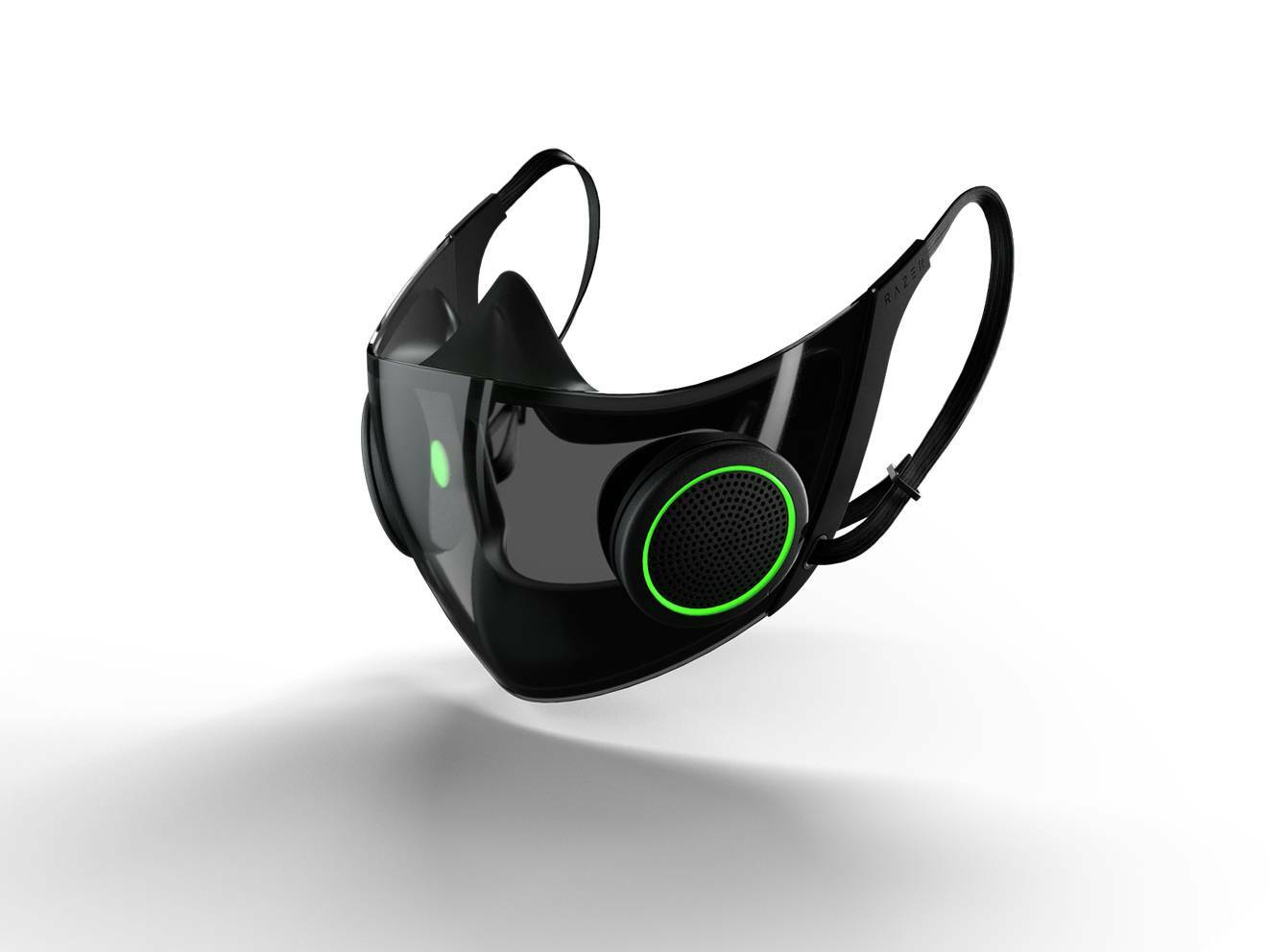 Razer is renowned for leaving CES attendees speechless with a range of often bonkers concepts, and it was in no mood to tone things down for the all-virtual event. The company was by no means the only tech brand to show off its take on the face mask, but Project Hazel is definitely unique. Dubbed 'the world's smartest mask' by its maker, it's a waterproof, scratch-resistant surgical N95 respirator that can apparently filter at least 95% of airborne particles and uses UV light to kill bacteria and virusues while it charges. Medical approval pending, obviously. And this being a Razer mask, it naturally has RGB lighting, lending its wearer the look of a near future hacker from Watch Dogs: Legion.
Razer also unveiled a new, fantastically unnecessary gaming chair, complete with a wrap-around transparent OLED, haptic vibration and RGB lighting, plus updated Razer Blade 15 and 17 laptops, which come armed with Nvidia's new GeForce RTX 3080 mobile GPU.
Asus
How do you like your Latte? With a shot of… er… bass? Then you should make a beeline for the Asus ZenBeam Latte L1, a mug-sized portable projector that happens to pack a Harmon Kardon speaker.
Elsewhere Asus showed off the ROG Flow X13, a slim-and-light laptop pitched at on-the-go gamers. Packing either a 4K or 120Hz FHD touch screen, it can be equipped with an external GeForce RTX 3080 GPU module to kick its visual chops up a few notches.
The company also unveiled the Asus ZenBook Pro Duo 15 OLED, a dual-screen notebook that teams up a 4K OLED main display with the ScreenPad Plus secondary display (also 4K), a narrow tilting touchscreen that gives you extra space for tools or other supplementary info. It's a powerful laptop too, packing an Intel Core i9 processor and GeForce RTX 3070 graphics.
Everything else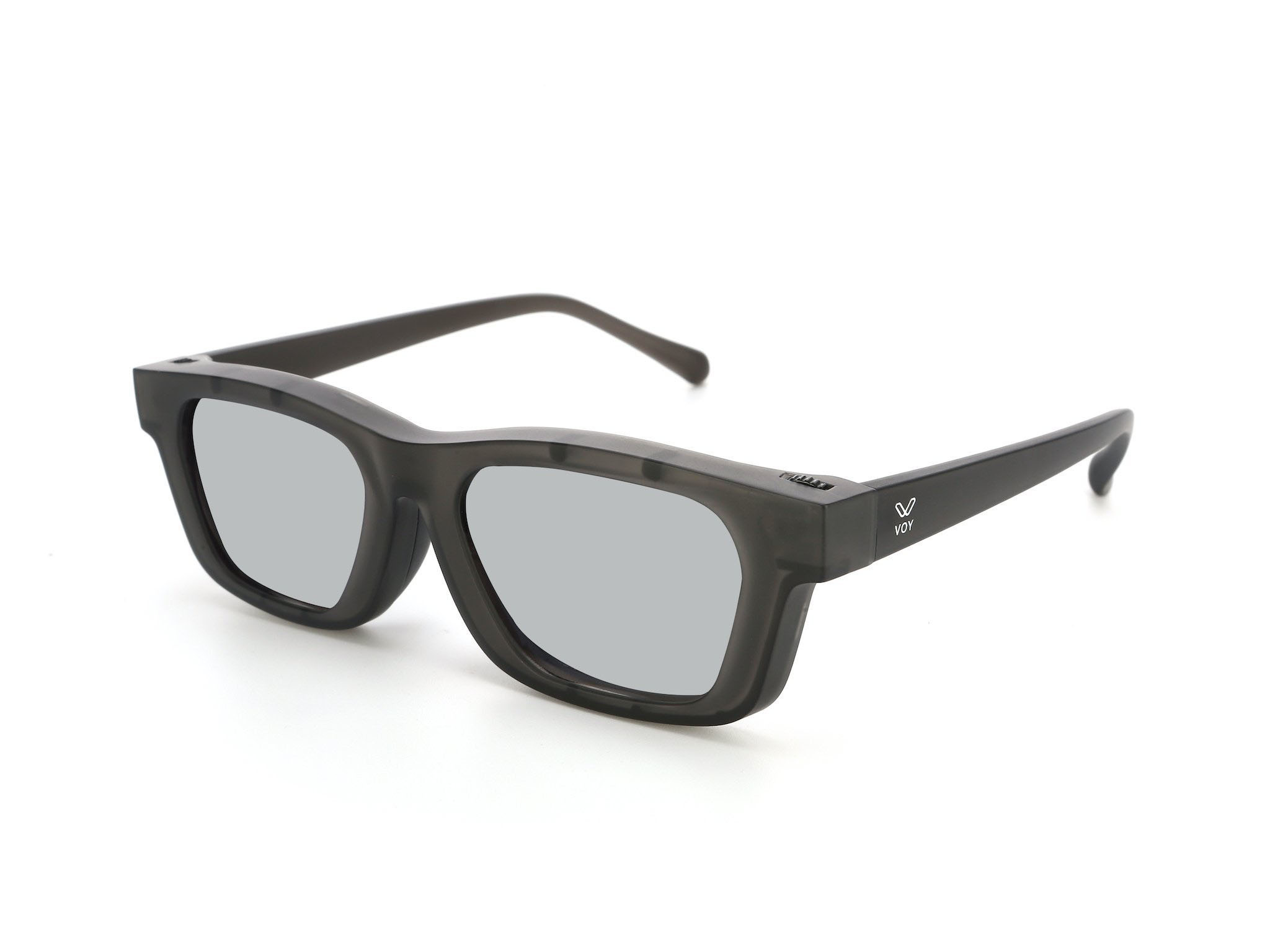 Before CES kicked off we got a look at a host of new JBL products, a lineup which includes new true wireless in-ears, a new Charge Bluetooth speaker and a new soundbar. You can read more about all the announcements here.
Otterbox has announced a new partnership with Xbox, debuting a range of accessories that includes a smartphone clip for xCloud gaming and a carry case with a flip-up stand you can put your phone on.
The Voy Glasses, launched on Kickstarter last year and officially unveiled at CES, are an ambitious pair of glasses that let the wearer adjust the focus strength of the prescription on the fly. By turning dials on the frames themselves you can adjust the focus from -5D to +2D, theoretically meaning you'll no longer need to swap out specs for different activities.
iRobot announced a new robot vacuum, which like its more expensive models can automatically rid itself of collected dust and dirt so you don't have to.
Netgear's Nighthawk RAXE500 is the company's first Wi-Fi 6E router, which capitalises on far less congestion on the 6GHz band for supremely speedy surfing.
And it wouldn't be CES without some kind of smart toilet, and Toto's Wellness Toilet didn't disappoint. It uses sensors to analyse its user's 'body and key outputs'. We'll just leave you with that.