Dyson Submarine is a wet floor cleaner head, but there's a catch
The wet and dry Dyson V15s Detect Submarine will be available later this year.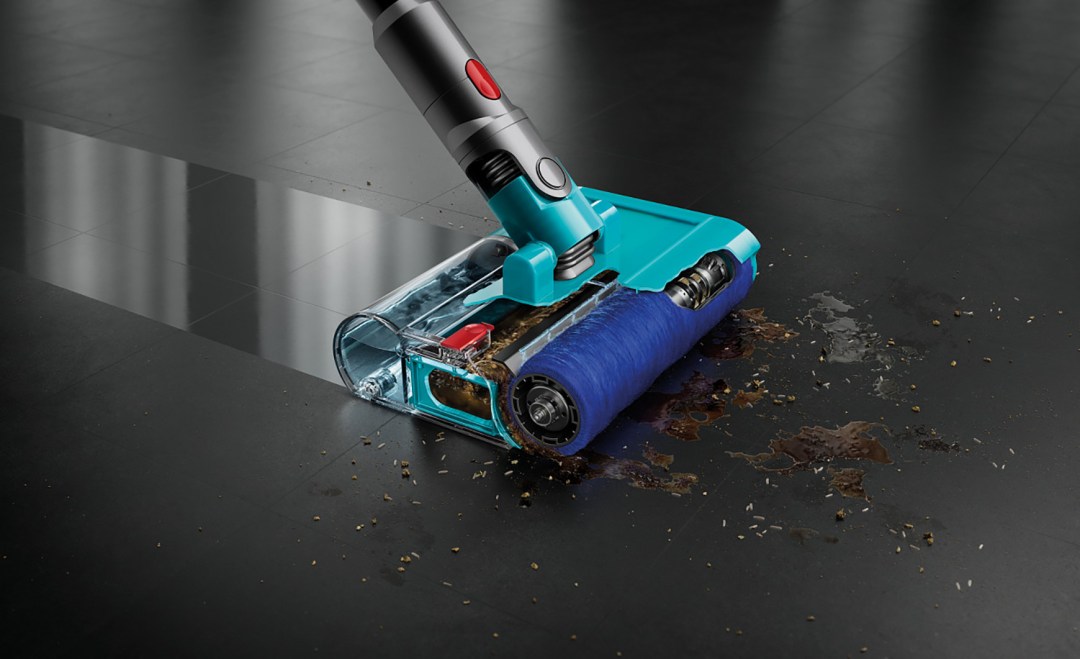 At it's recent Future of Clean event in Singapore, Dyson previewed the Submarine, a self-contained wet roller head. There's one catch though – it's not backward compatible with existing vacs, even the brand new Gen5 Detect (it will be from 2024 models on) so you'll need to buy a new vac to use it.
The first of these is the Dyson V15s Detect Submarine, a special wet and dry version of the V15 Detect, which will be available later this year.
The Submarine head clips onto the end of the Dyson's tube, just as with any other cleaning head. However, older models don't have the software to work with it. In other words, the motor will still run and they'll continue to try and suck. That's not to say it would cause an issue with the water use, however, because even on the V15s Detect Submarine the actual head doesn't have any integration with the rest of the unit – the water stays in the head and never goes up into the cleaner, it's just that the main vac motor isn't running when the Submarine is in use.
The Submarine has been designed with typical efficiency in mind. The water tank is just 300ml in size, but it'll cover 110m2 – so it uses just the right amount of water. Water is pressurised as it goes onto the microfibre roller so it is evenly distributed. A slightly larger 360ml dirty water tank makes sure no debris gets back onto the floor.
Dyson's thinking is that present wet cleaners have various frustrations around manoeuvrability, cleaning and pick-up.

We spoke to Dyson's head of floorcare Charlie Park about the size of the Submarine's tanks. "The bigger the tanks are, the bigger the head, the heavier it is. So we're like, how long do we think someone really needs to clean for? When you're not running the vac motor, you can run the Submarine for hours without running out of power. So it really became [about] the balance of well how big do we want the clean tank and the dirty tank."
We also asked Park about the lack of backwards compatibility for the Submarine. Was this something that could have been avoided? "I'd be overstating if I say we couldn't have planned, but we didn't know [at the time] we were going to do the Submarine.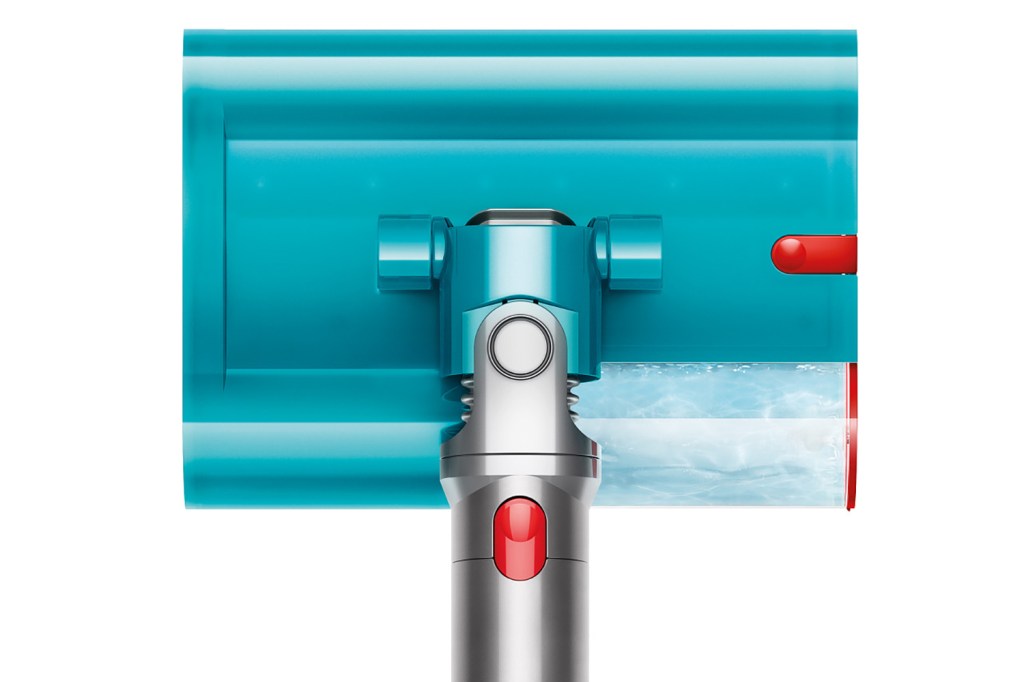 "We're aware that it would have been better if it was backwards compatible. We're ensuring that every new [version of] V12 and V15 that we make and everything that you'll see in markets from next year… will be capable of taking it.
"But like everything we do at Dyson, we're learning. We're incorporating that into our future product development. How do we ensure that we don't get into that situation again? So like everything we move forward and try and do it better next time."