Drop everything and download: Bandimal
Forget about Crocodile Rock. This superb music app gives you a whole zoo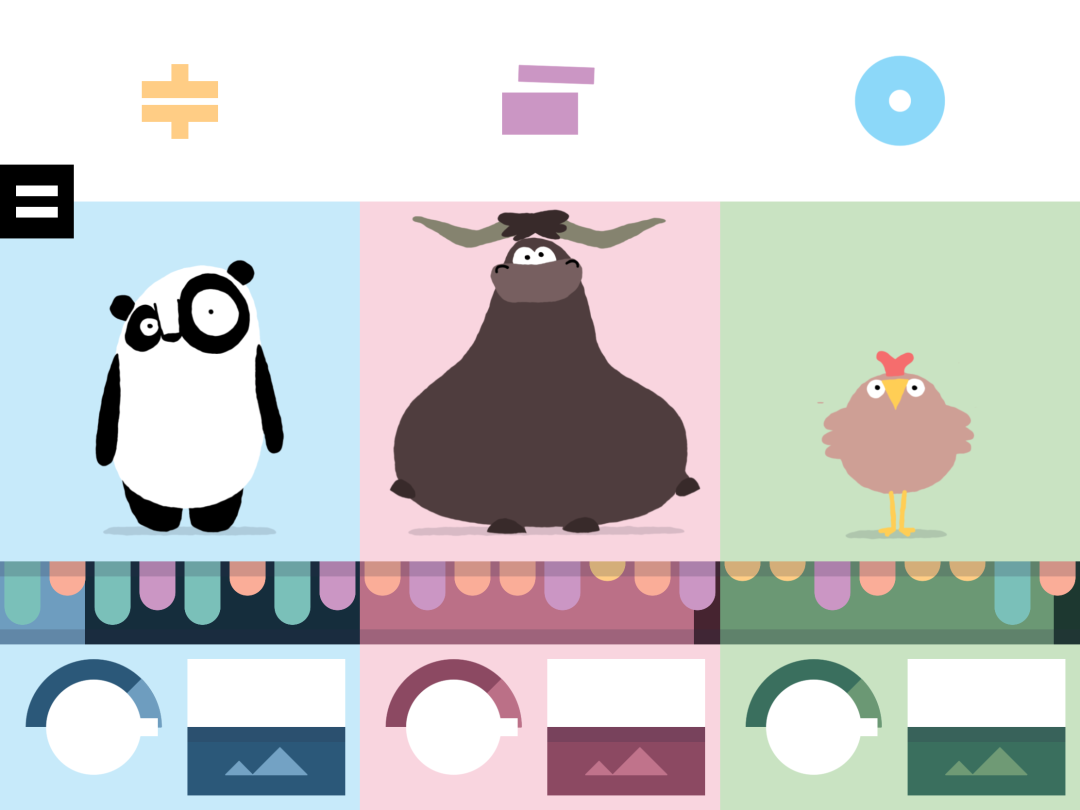 If you're armed with an iPhone or iPad, GarageBand is pretty amazing for satisfying your chart-troubling ambitions, and Korg Gadget is one of the finest music-making apps on any platform.
But if you're a kid – or even an adult – these apps may overwhelm. Not so with Bandimal.
This colourful, delightfully ridiculous app is a composition tool for the rest of us – a way to create insanely catchy loops that always sound great, while watching cartoon animals bopping to the beat.
What does it do?
Fire up a new composition and an animal appears in the first track. You can then set a note in each of eight available slots, which is performed when the playhead moves over it. Swipe the animal away and you get another.
Tap the animal and you head to the mix screen, where you can add two more critters, and muck about with track controls to speed up playback or add quirky effects. A separate drum track lets you quickly switch between bass, snare and hi-hat rhythms.
There are no ads, you can never get anything wrong, and it's hugely entertaining to watch a bassy bear balloon when a sound plays, and an electro-panda's eyes pop out as if someone's zapping the poor sod so it makes some noise.
Any downsides?
Not really – in fact, the app deftly avoids two potential pitfalls. Tapped out notes remain intact when you switch between animals, giving you extra scope for live play and mixing; and tap the Home button and your set-up's instantly saved. (Brilliantly, the animals even count in when you reload a composition.)
The only big flaw is a lack of recording, be that as a live performance video or as exported audio loops. Developer Yatatoy says recording's on the way in an update, though.
Oh, and the App Store page claims Bandimal's made for users of "ages 5 and under", which is clearly some kind of scurrilous fib trying to deny you access to the most grin-inducing app of the year.