App of the week: Korg Gadget review
The amazing iPad mobile music studio grooves its way on to iPhone and iPad Pro, and it's better than ever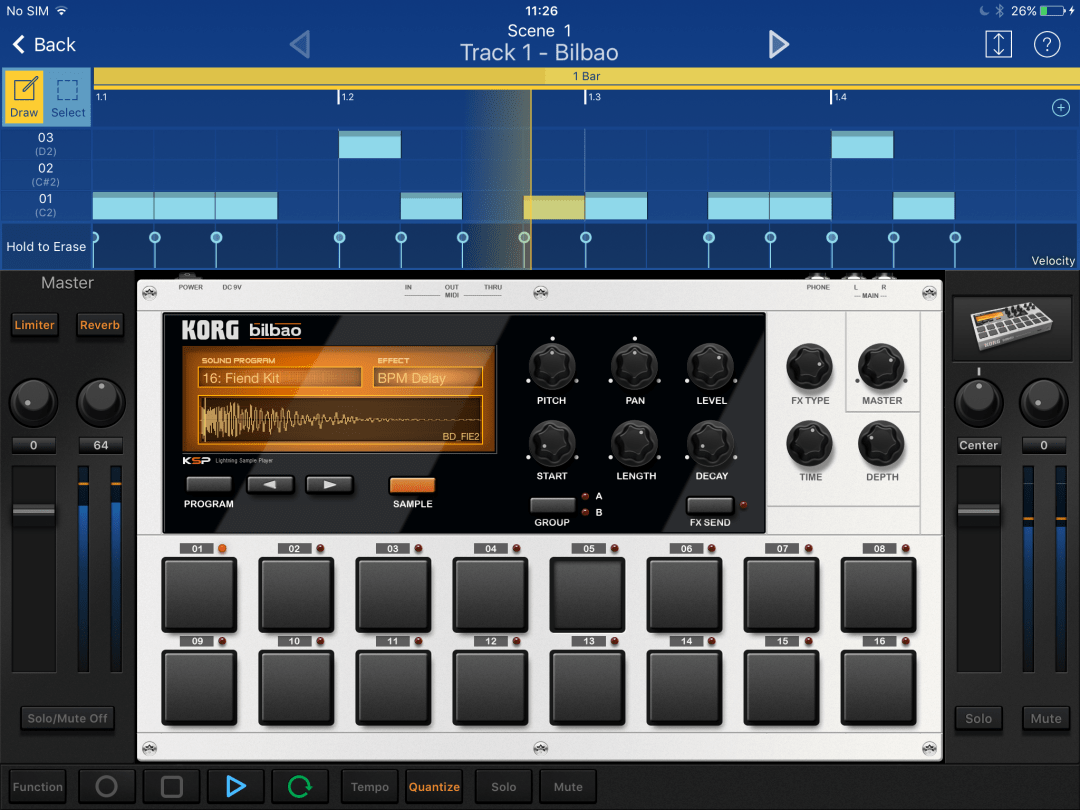 We've long been of the opinion iOS devices are for creativity, not just consumption; and Korg Gadget is the kind of app that allows you to laugh in the face of anyone claiming an iPad or iPhone can't be used for 'real work'.
Of course, said real work isn't in this case boring spreadsheets or faffing about with a calendar, but composing amazing electronic music from an almost absurdly generous selection of synths and drum machines.
Fire up the app, choose a gadget, and the app plonks you in a split-screen sequencing/mixing desk view. Tap the gadget's icon in the mixing desk and it expands to fill the lower half of the screen, the top half then housing a piano roll.
Most gadgets have a little keyboard, the scale of which can be adjusted; for drum machines and sample boxes, there are tappable pads.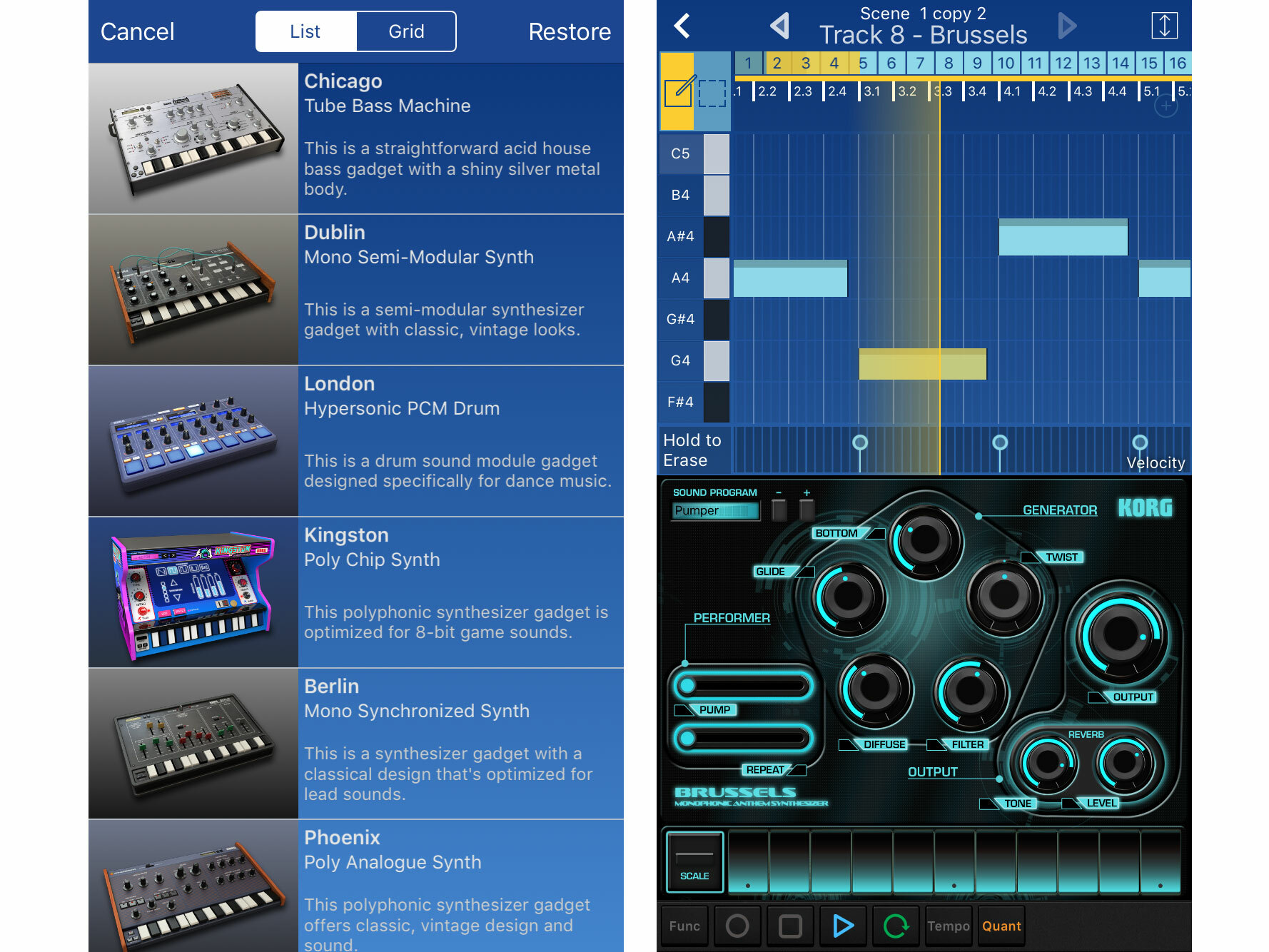 This app is generous with presets, which offer a great starting point for any song, but each gadget begs to be interacted with. Most offer buttons and dials aplenty, so you can quickly create all manner of ear-smashing custom noises, save them to a user library, and later work some into your next chart-troubler.
Purely as a sound box for live musicians (there's support for external controllers), Gadget is worth the outlay. But Gadget is far more than that. You can record live, or tap the piano roll to get notes down with precision.
By default, you get a single bar, but each loop ('clip' in Gadget language) can be expanded to 16 bars if your fingers and brain have the urge to compose something more complex.
Back in the sequencing view, songs are arranged on a grid. Tracks (instances of gadgets) form the rows, and you can have as many as your device can cope with (six or so for an iPad 3, but our test iPad Air and iPhone 6s don't even grumble with well over a dozen).
'Scenes' of clips form columns, and clips automatically loop until the longest in the scene has played. This means you can have a one-bar drum loop merrily repeating alongside a 16-bar lead clip, without laboriously copying and pasting the drum loop across 16 bars (and then having to update them all when you make a change).
Mixing is a touch rudimentary, but you do get pan, volume, reverb and EQ per track. Everything can then be spat out to MIDI or Ableton Live Project, or shared between devices using new iCloud support. Mix-downs can be exported to GadgetCloud (Gadget's corner of SoundCloud), iTunes and Dropbox.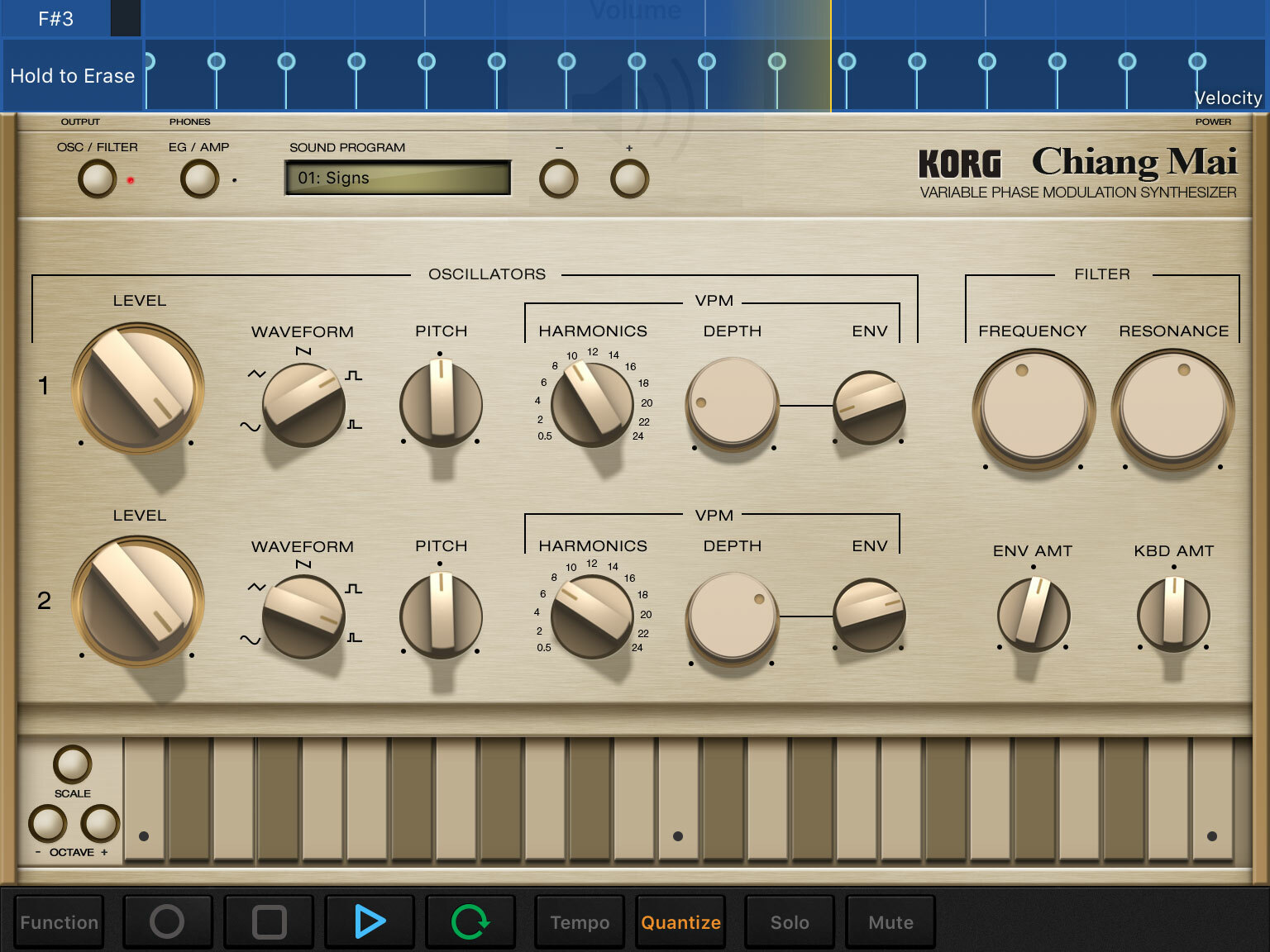 This latest major update brings further important changes, including a chord trigger for polyphonic synths, an arpeggiator for keyboard gadgets, and a slew of usability boosts when working in the sequencer. The arpeggiator could do with an auto-fill option, because using it during live recording is fiddly; but otherwise it works nicely.
The big shift, though, is support for iPad Pro and iPhone. Prior to Gadget 2.0, the app was resolutely iPad-only. At the time, this was perhaps something to be thankful of, in the sense fans wondered if they'd get anything done should Gadget make its way to iPhone. Now, there's no escape, and the app works surprisingly well even on the smaller screen of an iPhone 6 or 6s. Brilliantly, there's even the means to remote-install the Darwin synth from the separately available iPad app Korg iM1, which isn't available for iPhone.
In short, then, if you've any interest in making music on your iOS device, whether a pro or a budding amateur, download Gadget immediately. It's pricier than many apps, but still insanely good value for what you get: a range of superb synths and some of the best writing and sequencing tools imaginable, all on a device you can hold in the palm of your hand. Consumption-only devices? Yeah, right.
Korg Gadget is available for iOS from the App Store. Minimum requirements are an iPhone 6, sixth-gen iPod touch, or an iPad 2/iPad mini. For best results, we'd say a fourth-gen iPad is a more realistic minimum.
Stuff Says…
The best music-making app for iPad is now also the best music-making app for iPhone and iPad Pro as well. Outstanding.
Good Stuff
– Loads of configurable synths and drums
– Superb and intuitive sequencing model
– Works surprisingly well on iPhone
Bad Stuff
– Arpeggiator is fiddly to record
– Could do with more global effects