CES 2015: Nest gets compatible with lots more gadgets
Washing machines, smart locks and sleep monitors are among the new items that work with Google's Internet of Things gear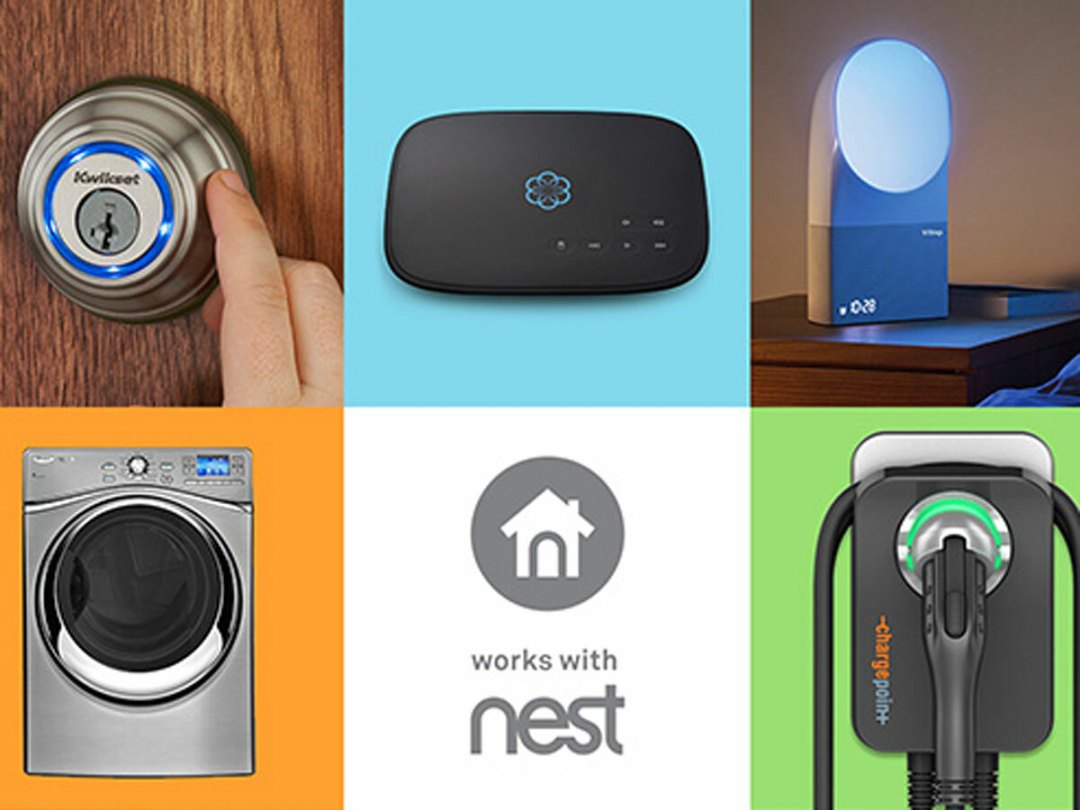 Nest, the Google-owned company that makes the Nest Learning Thermostat and Nest Protect smoke and CO2 detector, has revealed a raft of newly-compatible gadgets and products.
Nest is showing off its new connections at CES 2015, which officially starts tomorrow, but has revealed a few of them ahead of time.
READ MORE: Now you can control the Nest Learning Thermostat with Google voice commands
A more thoroughly connected home
The August Smart Lock, for instance, will be compatible with the Nest Learning Thermostat. When you use August to unlock your door the thermostat can be set to automatically warm or cool your home. And when you go out and lock your door, the Nest can automatically be set to "Away" mode, saving you energy. Another smart lock, the Kwikset Kevo, is also compatible, but it knows who is home and their preferred temperatures too.
Then there's the Chargepoint electric car charger. Your Nest thermostat can let it know when energy is in high demand, meaning you won't charge your car at the most expensive times.
Ooma's VOIP phone service will talk to Nest to learn your and your family's normal movements, so if something unexpected happens – your child not coming home from school on time, for instance – you can have an alert sent to your phone.
Whirlpool washing machines and tumble dryers are also compatible with the Nest Thermostat. It'll let them know when you're home and have them automatically switch to quiet mode.
The Withings Sleep System knows when you've dozed off, and will then inform the Nest Thermostat to adjust the temperature to something more comfortable for sleeping. It'll also tell it when you've woken up, so it can turn the heating up or on.
Finally, Philips' Hue smart lighting system is getting compatibility with the Nest Protect, so that they can be made to flash on and off when it senses that something is wrong.
[Source: Nest]