B&O's new £1000 speaker looks like a kettle, whistles a mean tune
360° sound and a stunning shape for B&O's portable powerhouse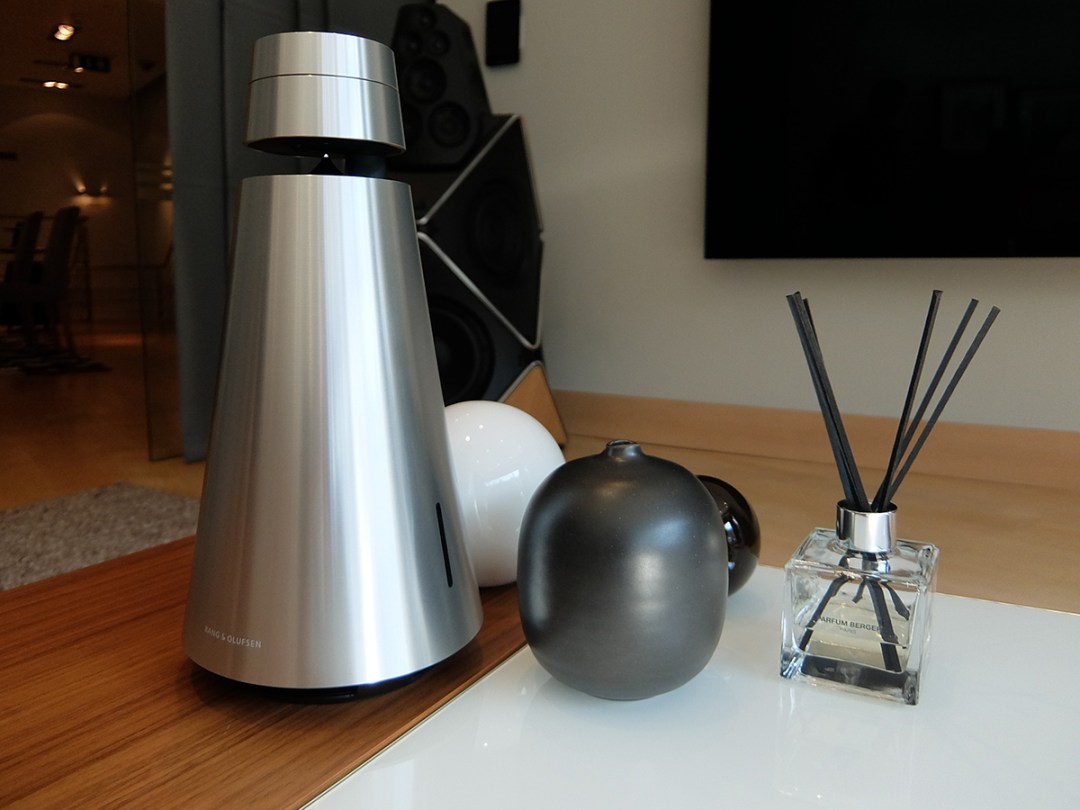 So what, is Bang & Olufsen making kettles now?
There's a little bit of a stainless steel kitchen vibe, admittedly, but B&O hasn't chucked in home cinema for home appliances just yet. This is the latest BeoSound multi room concept, a portable wireless speaker you can stick anywhere in a room and pump out the tunes.
It's sliced out of a single block of aluminium, so you won't spot any unsightly seams or joins either.
I can't see any speakers – which way round do you pop it down for the best sound?
It doesn't matter where you stick it – B&O has taken its 360° sound concept and shrunk it to fit inside the dinky metal case, so you don't have to be right in front of it for the best quality. I got some funny looks pacing around it at the launch event, but there's really no sweet spot – it's all good.
How are you supposed to turn it on – where are the buttons?
It's app-controlled, just like every other bit of tech worth buying these days. Send any track from a phone or tablet straight to the speaker over Bluetooth or Airplay, or stream to multiple speakers through B&O's own app.
You can still keep the party playing without your phone, though. That black top panel is touch-sensitive, so you can play and pause with a tap, or swipe left and right to skip tracks. It doesn't matter which way round you've got the speaker, either: there's a proximity sensor inside that'll flip reverse your prods and pokes so they work wherever you're standing.
It's pretty dinky – does it actually sound any good?
It doesn't just sound good – it sounds absolutely astounding, seeing how small it is. All the clever speaker gubbins inside either points upwards or downwards, so the high-end frequencies are pumped straight towards your ears while the bass booms into the floor.
There's easily enough volume here to fill entire rooms with sound, and it's got a properly powerful low end that'll give rock and electronic tracks real presence and depth. It's also enough to seriously tick off your neighbours if you really crank things up.
Guessing it'll set me back more country pile than council house cash?
True, top-end styling doesn't come cheap. Each B&O sound will set you back a cool £1000, and the idea is to have a couple dotted about the house – assuming you've got the wedge to afford one in the first place.