B&O's latest all-in-one speaker streams stellar beats to every seat – wherever you fix it
Wire-free and far from picky, the BeoSound 35 is a streamer's dream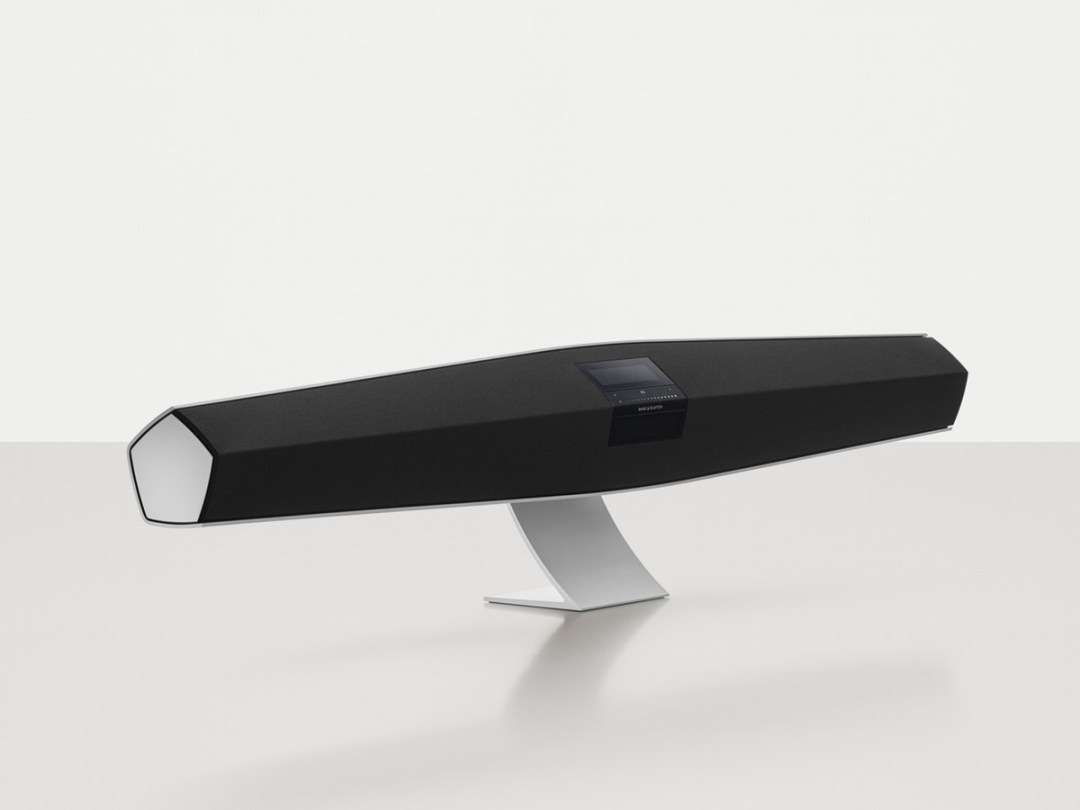 Slash those wires and tear down that 7.1 surround system: Bang & Olufsen has unveiled its latest all-in-one sound solution – and it's a doozy.
Pentagonally-profiled and strikingly reminiscent of a Star Destroyer's bridge, the BeoSound 35 is a fusion of form and function intended to deliver room-filling noise from a sleekly-styled shell – no matter where you place it.
Whether wall-mounted or perched atop its angular stand, the 35 is claimed to deliver consistently crisp audio through 180 delightful degrees, regardless of where in the room you choose to slot it.
Part of a new range of connected audio tech announced at CES 2016 – including the BeoLab 90 loudspeaker – B&O's new 35 baby will play nice with just about any means of streaming you can think of. AirPlay-enabled and Bluetooth-equipped, it'll do DLNA without a quibble and can be integrated with BeoLink Multiroom for a truly floor-spanning house party.
And, because space-filling sound needs to look good, too, it also carries a touch sensitive edge interface with buttons based beneath an OLED display.
Too impatient to fire up your phone? The brand new BeoSound can even connect directly to TuneIn radio stations, Spotify, Deezer and more – meaning no more Bluetooth battery woes. It's also controllable via the BeoMusic App, for all-access-anywhere audio.
Will it have the beans to battle with Samsung's newly-announced 5.1.4-channel Atmos soundbar? Until we get a chance to put them through their sound-pounding paces it's impossible to tell – but it seems self-evident that the BeoSound 35 is angling for the premium streaming market over home cinema success.