BMW won't allow your car's entire dashboard to be taken over by Apple CarPlay or Android Auto
BMW's new iDrive 9 infotainment system is on the way to a vehicle near you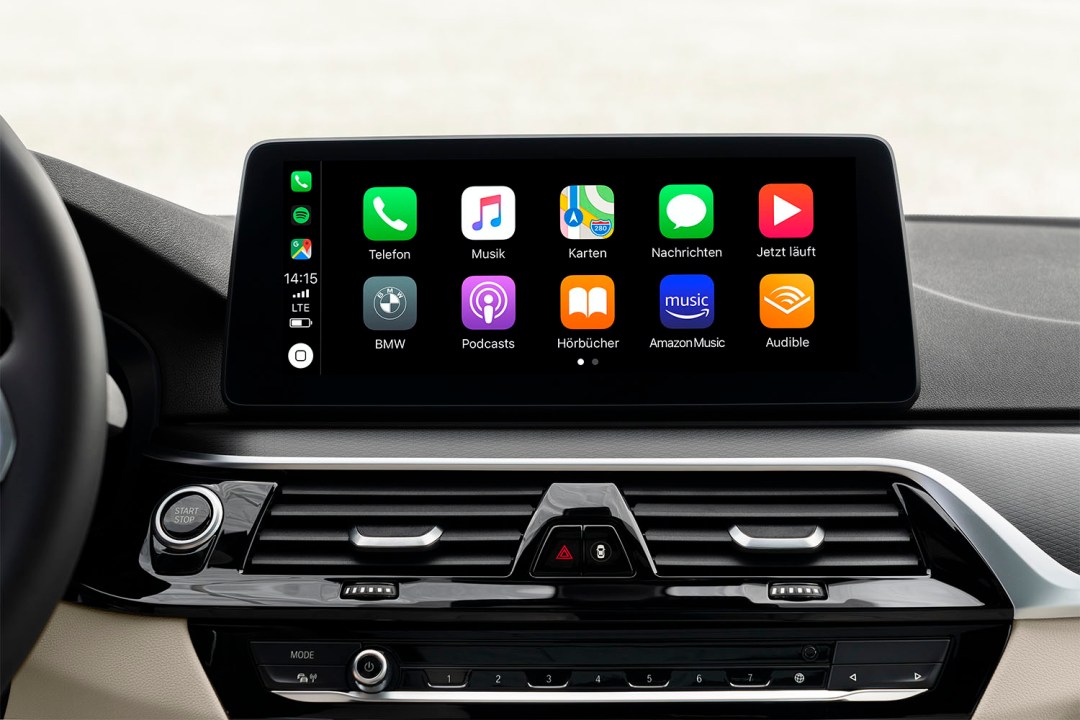 As well as introducing its brand new iDrive 9 system – more on that below – we also learned at CES 2023 that BMW isn't planning on integrating full infotainment and instrument cluster takeovers from either Google or Apple.
We already knew that Apple CarPlay and Android Auto would be available as standard in all BMW models from 2023 on, but it's now been explicit that it won't be adopting full instrument takeover capabilities. We've known since Apple's developer conference last June that Apple is planning this for a CarPlay release later this year, essentially giving it the capability to take over your car's entire dashboard.
Dr. Christoph Grote, BMW's head of electronics, said during a session we attended that the company won't go that far. "We've got CarPlay on two screens. On the main screen and in the [instrument] cluster. It's not the complete cluster, but it's a reserved area. What you do not get is the complete CarPlay-style instrument cluster. I think it will become pretty obvious why we decided against it."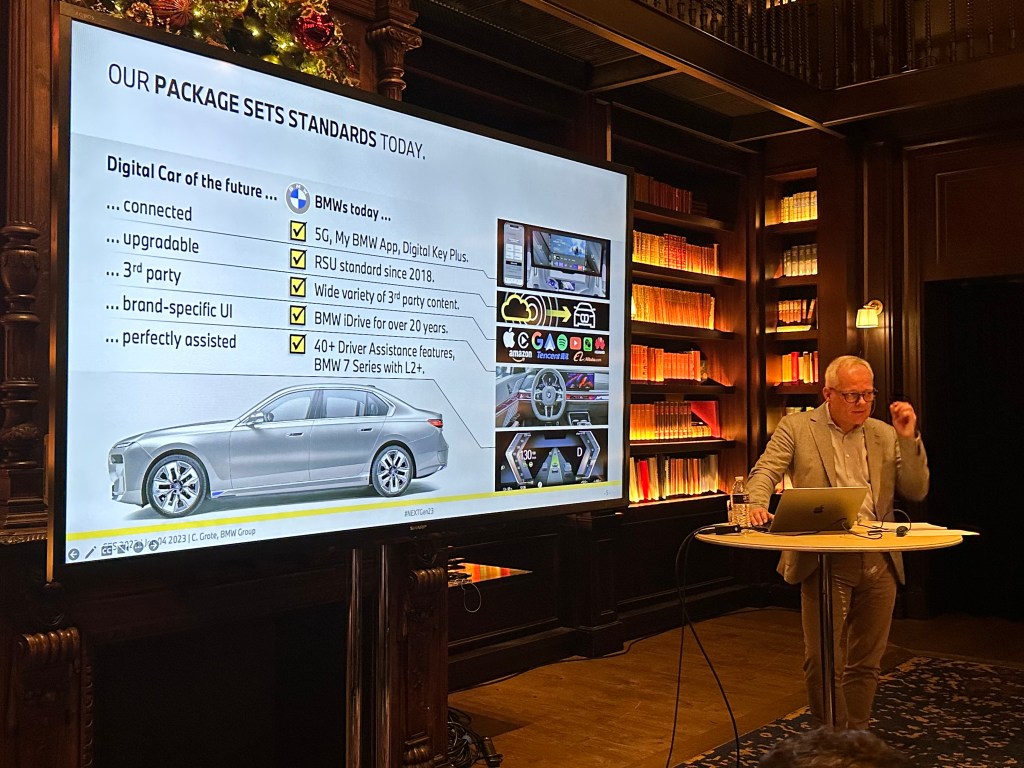 Grote clearly believes that there is risk in giving over entire systems to be controlled by other manufacturers: "If you look at the history of the tech industry, every five to 10 years we hear about a tech end game but it never happens. Players come and play and go and it's also true for very big ones. We've been around for 100 years, I'm not going to bet the company on something that's only going to last another 10."
"If you relate cars and smartphones too closely to one another then you ignore the fact that driving a car is very different to sitting somewhere and tapping on your phone. There are some synergies, but it's a very different use case. Because we are a company that's very focused on a pleasant and safe driving experience we think it's not a perfect fit for us."
In introducing the new iDrive 9, it seems that the current iDrive 8 tech isn't going to be around as long as previously thought. BMW's iDrive 9 is set to roll out with the BMW X1 to start with. The interface will be all-new and there's even an app store powered by Apptoide.
The BMW X2 and new Mini releases will launch with iDrive 9 but some vehicles will get an iDrive 8.5 release instead. It will look the same as iDrive 9, but will appear because many BMW vehicles have Linux-based systems rather than the newer Android-based iDrive 9. It's based on the open source version of Android, rather than Google's version with Google Play Services.
Predominantly this is a completely touch screen based system, though like others BMW appears to be pinning its hopes on voice control. BMW uses Alexa tech for its voice platform, though it's not open to Amazon's wider Alexa ecosystem by default for privacy reasons.
BMW also adds that it now has around 4 million cars that can be updated over the air, from the 2018 model year onwards.