Best Dyson Black Friday deals: save £100 on Gen5 Detect
These deals clean house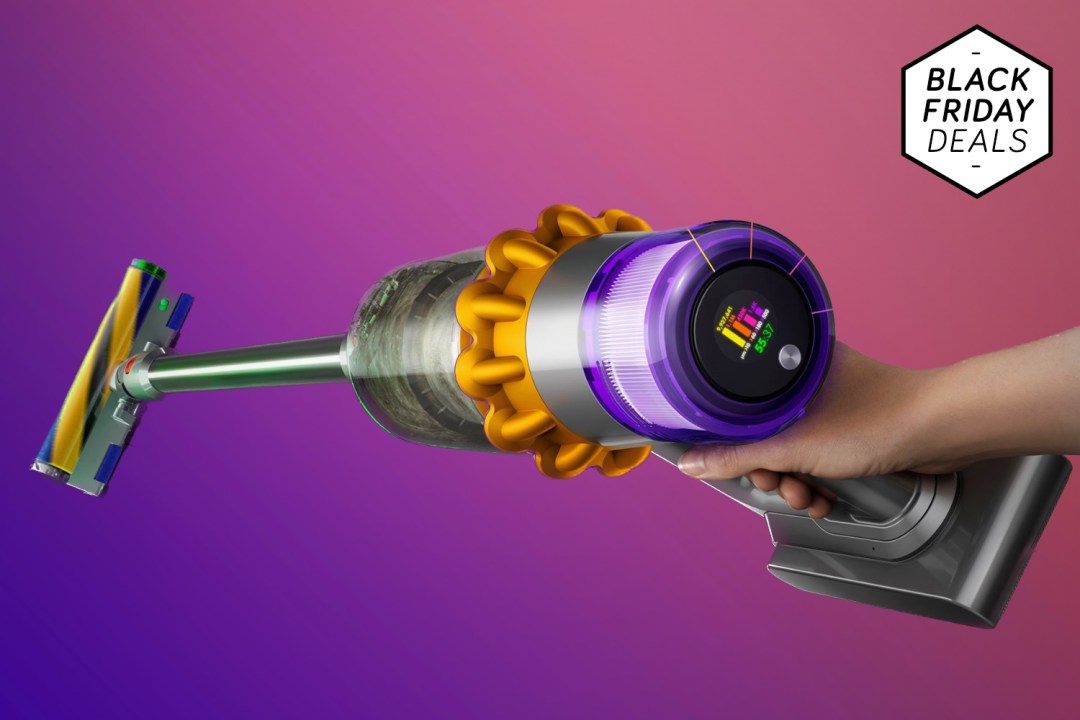 Are you looking to clean up this Black Friday shopping season? We mean that in the literal sense, with these fantastic deals on Dyson vacuum cleaners. Available directly from the Dyson web shop, these price reductions are sure to be sucked up faster than the dirt on your floors once you get your new vac out of the box.
The Dyson Gen5 Detect Absolute leads the way with a healthy £100 discount. Dyson's newest handheld vacuum builds on previous generations with greater suction, more effective illumination to show up dust and dirt, and an even longer lasting battery. It usually retails for £850, but you can grab one right now for £750 – that's a 12% reduction over RRP.
We gave it a full five star score in our review, despite the fact it was "eye-wateringly expensive even compared to other top-end Dysons". It's not quite so eye-watering now, so is well worth a look if you're serious about clean floors.
---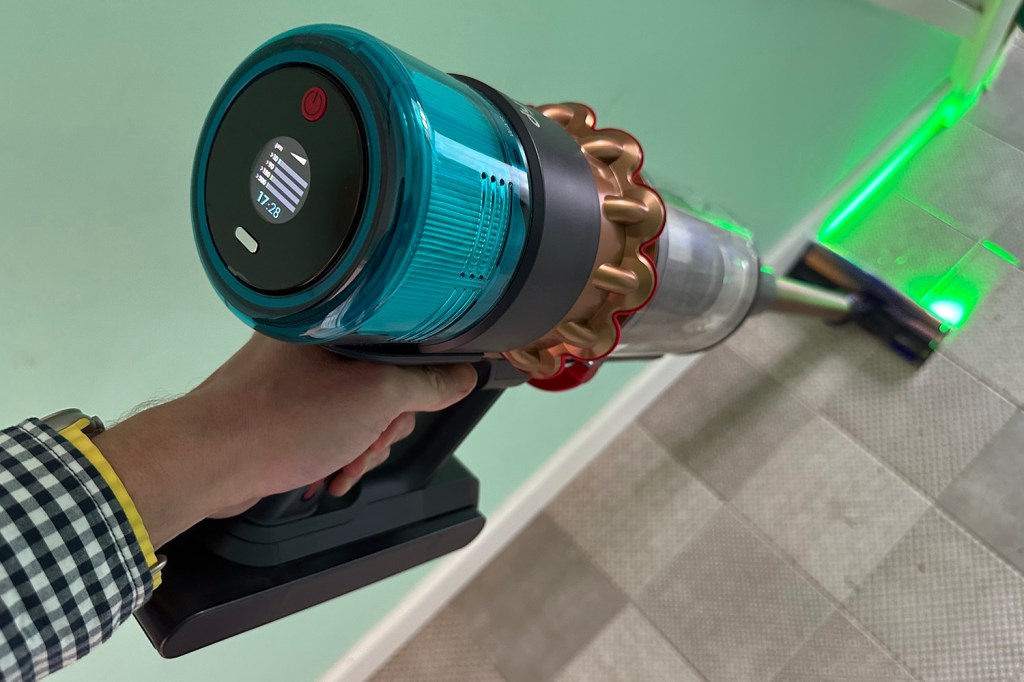 Dyson Gen5 Detect Absolute | was £850 | now £750 | save £100 at Dyson
A new motor and larger HEPA filter give the Gen5 Detect Absolute properly epic suction, making it a superb choice for handheld deep cleaning. LEDs shine a brighter light on dust and crumbs than the outgoing model's laser did, and battery life is fantastic.
---
Other big hitters reduced for Black Friday include the V15 Detect Absolute, which is the brand's most powerful and intelligent vacuum yet, so you'd be a (dust) sucker to miss out on this deal. The vacuum reveals invisible dust to let you clean deeper over the 60 minute run time. Rather than the usual price of £700, Dyson UK is currently offering the V15 Detect Absolute for £549 with free next-day delivery when you order direct. Dyson US is selling the V15 Detect Absolute for $575, which is $175 off the RRP.
It comes equipped with an LED display which shows the current power mode, battery level, and run time. You'll find different modes to perfectly suit the floor beneath its sweeper. Plus, the vacuum can automatically increase suction based on how much dust you're picking up. Topped off with click-in batteries, a washable filter, and a wall-mounted dock, this vacuum is one step away from stopping you making a mess in the first place. We tested the Dyson V15 Detect Absolute back in 2021, and were sucked away by both its power and smarts.
Other Dyson Black Friday vacuum deals
Dyson V11: £350 from Dyson UK – was £430, save £80 |
Dyson V8 Absolute: £270 from Dyson UK – was £400, save £130 | $300 from Dyson US – was $520, save $220
Dyson Ball Animal Origin: £230 from Dyson UK – was £330, save £100 |
Dyson Omni-glide: £200 from Dyson UK – was £300, save £100 |
Dyson fan deals
Dyson has an extensive selection of fans – sorry, air treatment products – that can heat, cool, humidify and even purify your home's air. There are some handy Black Friday discounts to be had this year, including £100 off the Dyson Purifier Hot + Cool Autoreact. Usually retailing for £600, you can get one right now for £500.
This tower fan captures dust and allergens, has a built-in thermostat to kick in (and switch off) automatically as required, and has an LCD screen to show exactly how much air muck is being sucked through its filter system. It oscillates up to 350-degrees, and has a night mode in case you're a light sleeper.
---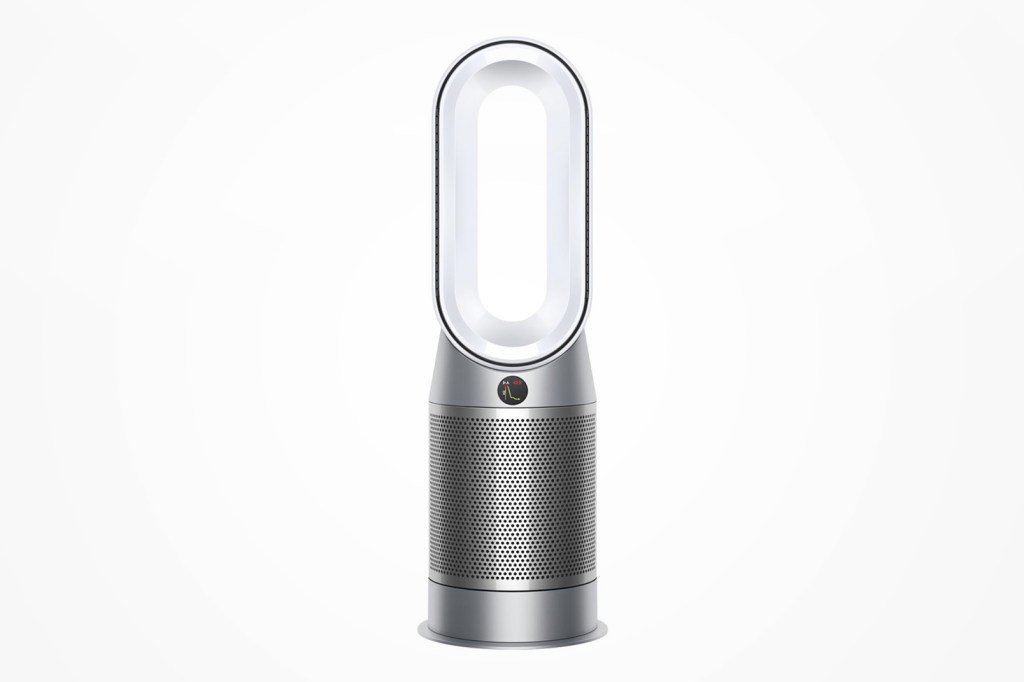 Dyson Purifier Hot + Cool Autoreact | was £650 | now £500 | save £100 at Dyson
Heats, cools and purifies the air in your room, without creating a racket or a strong breeze thanks to the 'bladeless' fan design. The Hot + Cool Autoreact kicks in when it detects strong dust particulates, so shaking out that dirty rug shouldn't leave you wheezing.
---
Other Dyson Black Friday fan deals
Dyson Hot + Cool Jet Focus: £300 from Dyson UK – was £400, save £100
Dyson Purifier Hot + Cool Formaldehyde: £550 from Dyson UK – was £700, save £150
Dyson Purifier Humidify + Cool Autoreact: £500 from Dyson UK – was £650, save £150
Dyson haircare
It hasn't been in the hair game for very long, but Dyson has already earned a reputation among stylists and home users for effective, frizz-free driers, straighteners and curlers. Our pick has to be the Dyson Corrale, which has been reduced to £300 for Black Friday season. The straightener would usually set you back £400, so this is a £100 saving over retail.
Other Dyson Black Friday haircare deals
Dyson Supersonic Origin: £280 from Dyson UK, includes £125 free gift | $299 from Dyson USA – was $399, save $100
Dyson Airwrap in new Blue Blush colour: £480 from Dyson UK, includes £55 free gift
Black Friday 2023 is here and all month long we'll be covering the best deals across the web. Whether you're looking for a new phone, laptop, or stick vac, we'll be highlighting the biggest savings around.
Check out the best Black Friday deals (US) and the best Black Friday deals (UK)