The best announcements from Amazon's 2021 Event: Echo, Ring, Blink and more
Not quite the usual deluge, but plenty that's new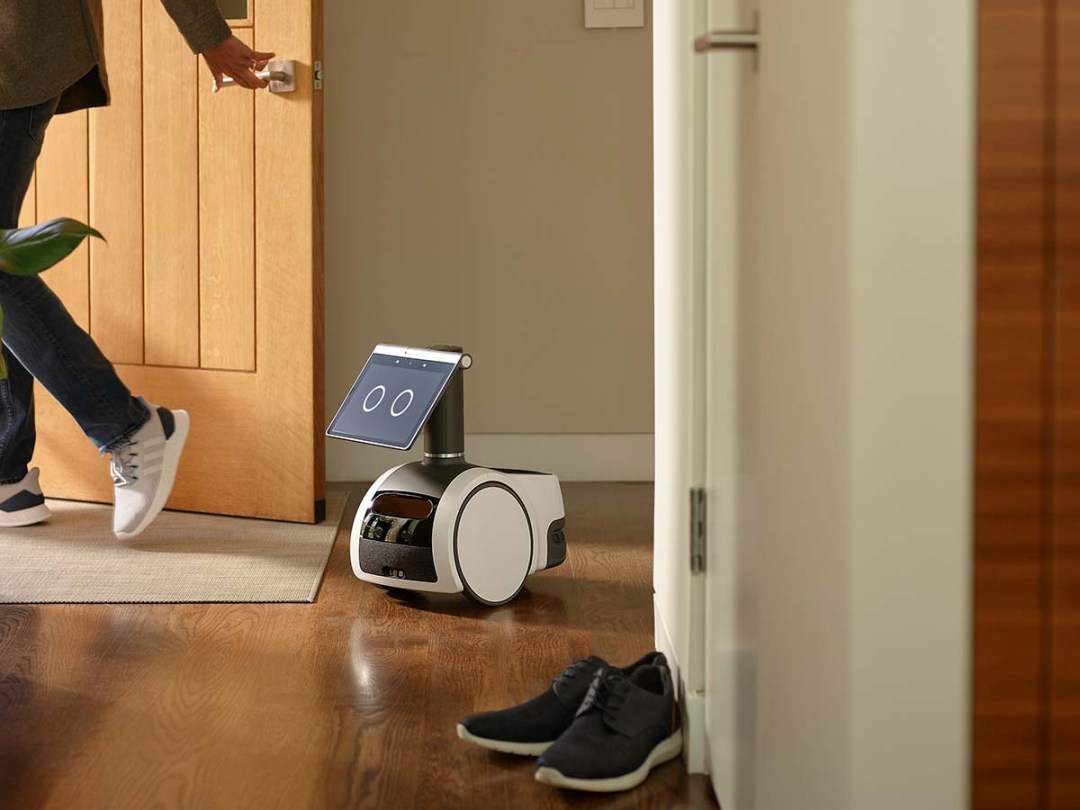 What was noticable about Amazon's annual launch was the lack of 'normal' Echo devices. We got a new ball-shaped Echo and Echo Dot last year so we didn't expect updates there, but we did expect an update to the two-year-old Echo Studio. That didn't happen – so what did Amazon launch? 
There was still plenty to talk about, so let's start with the supersized Echo Show and then get onto the whackier stuff. There was also finally a release date for the Ring Always Home Cam in the US (yes, the drone one). Right, on with the show!
1. A larger Echo Show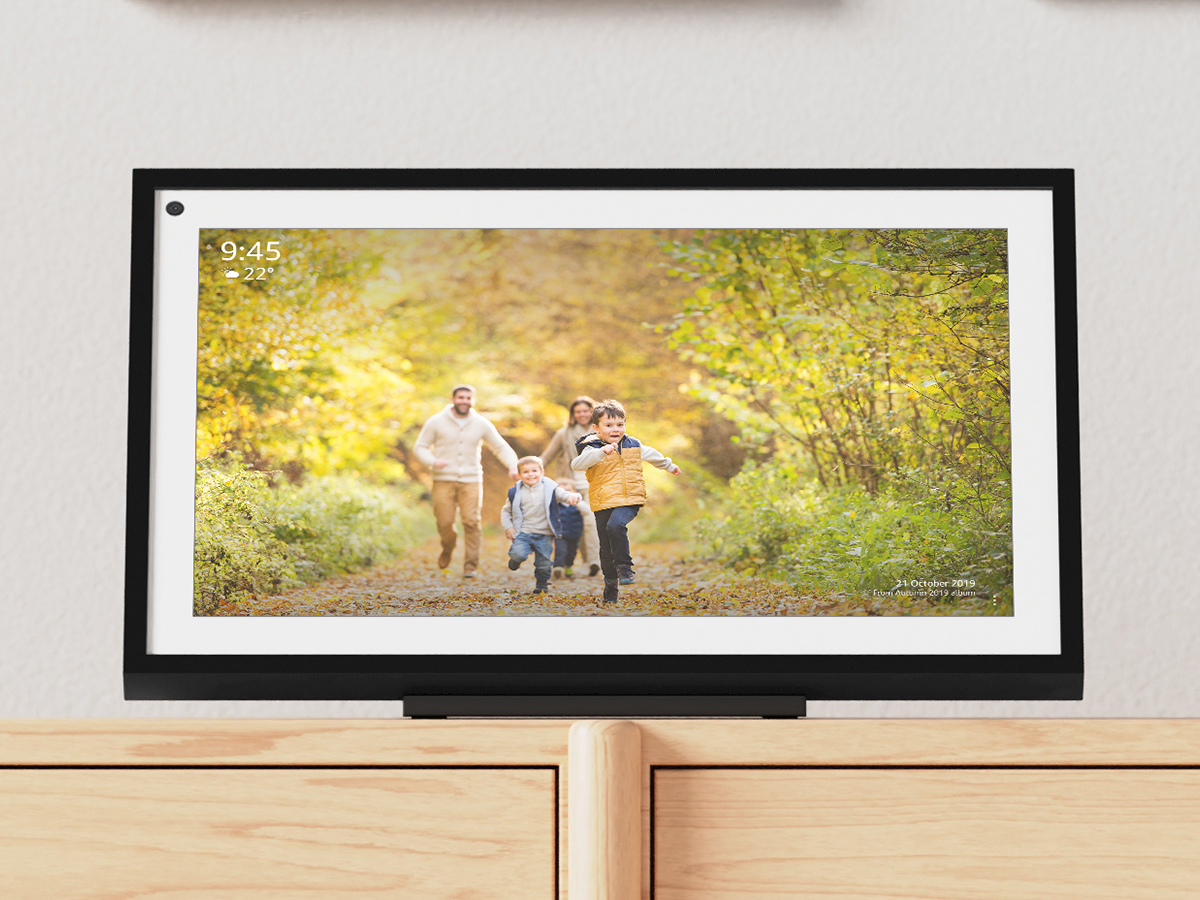 The huge 15.6-inch Amazon Echo Show 15 is a kitchen or family room smart display. It can be wall-mounted or put on a stand and the Full HD display can be used for all the usual Echo Show duties. Amazon has a new widget gallery so you can configure the home screen exactly how you want it. Disappointingly though, the camera isn't great at 5 megapixels – it lacks the ability to follow you like the new Echo Show 8's camera.
2 A Nest rival
A thermostat has been a missing piece in Amazon's ever-evolving smart home puzzle for a long time – a true Google Nest rival, if you like. Now it's fixed that with the Amazon Smart Thermostat. Sensibly it has enlisted a partner; long-term heating equipment maker Resideo who make heating gear under the Honeywell brand. Of course Alexa controls it all but it works on 'hunches' – so if it thinks you've gone to sleep it'll drop the temperature.
3. Time to Blink?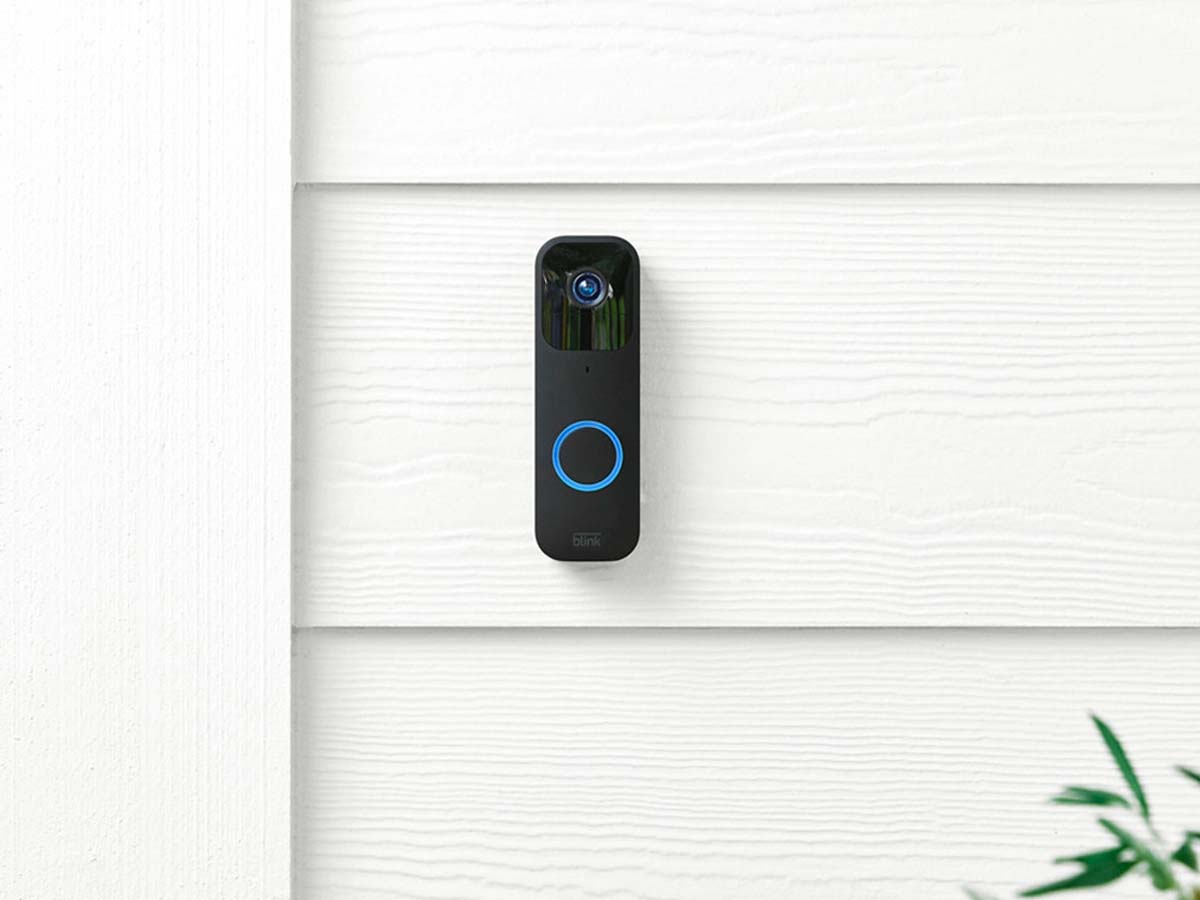 Blink is a bit of an outlier in the Amazon-owned brands. It announced its own doorbell in late 2017 just after Amazon bought the company but it was quickly overshadowed by Ring and the doorbell never made it to market. Now though, it seems Amazon sees more value in the brand, which has spent its time producing indoor and outdoor security cameras. This new Blink Video Doorbell is similar to Ring's entry-level effort at $50/£50 for Full HD video output. Crucially, Blink devices do have one difference with Ring's – they can be powered by everyday batteries. And that's the same here – it'll take two AAs.
4. Yes. It's. A. Robot!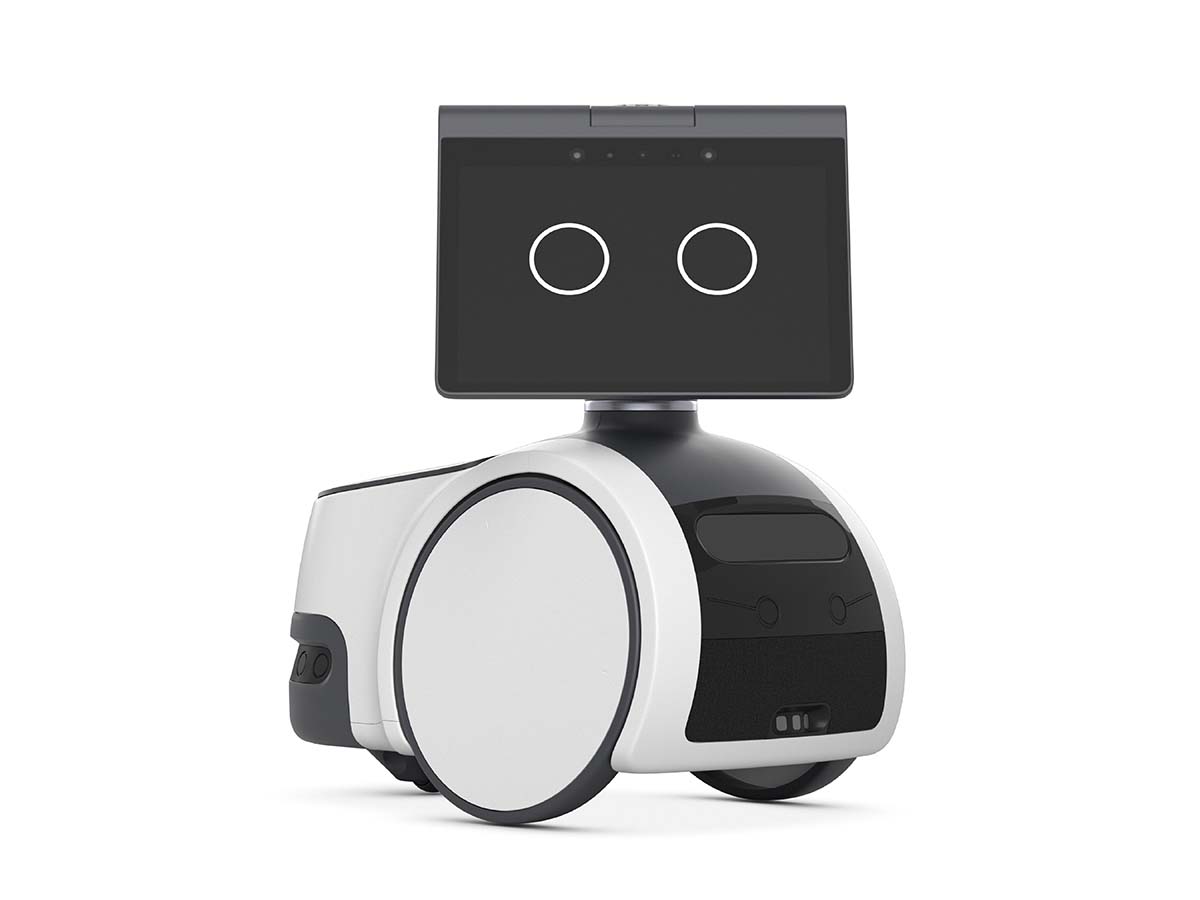 Amazon's first robot for the home is like an Echo Show 10 on wheels. Astro is also pretty epic. It features a telescopic camera so it can look on top of, say, a work surface. It can find people. It has Alexa (of course). It can protect your home by listening out for things (with the new, more expensive, Ring Protect Pro plan). What's more, it's coming to the US later this year – yes, really. You can register for more information now and buy one for $999 when invited… You know how other people talk about robots that never launch? Amazon moves faster than they do.
5. Glow for Kids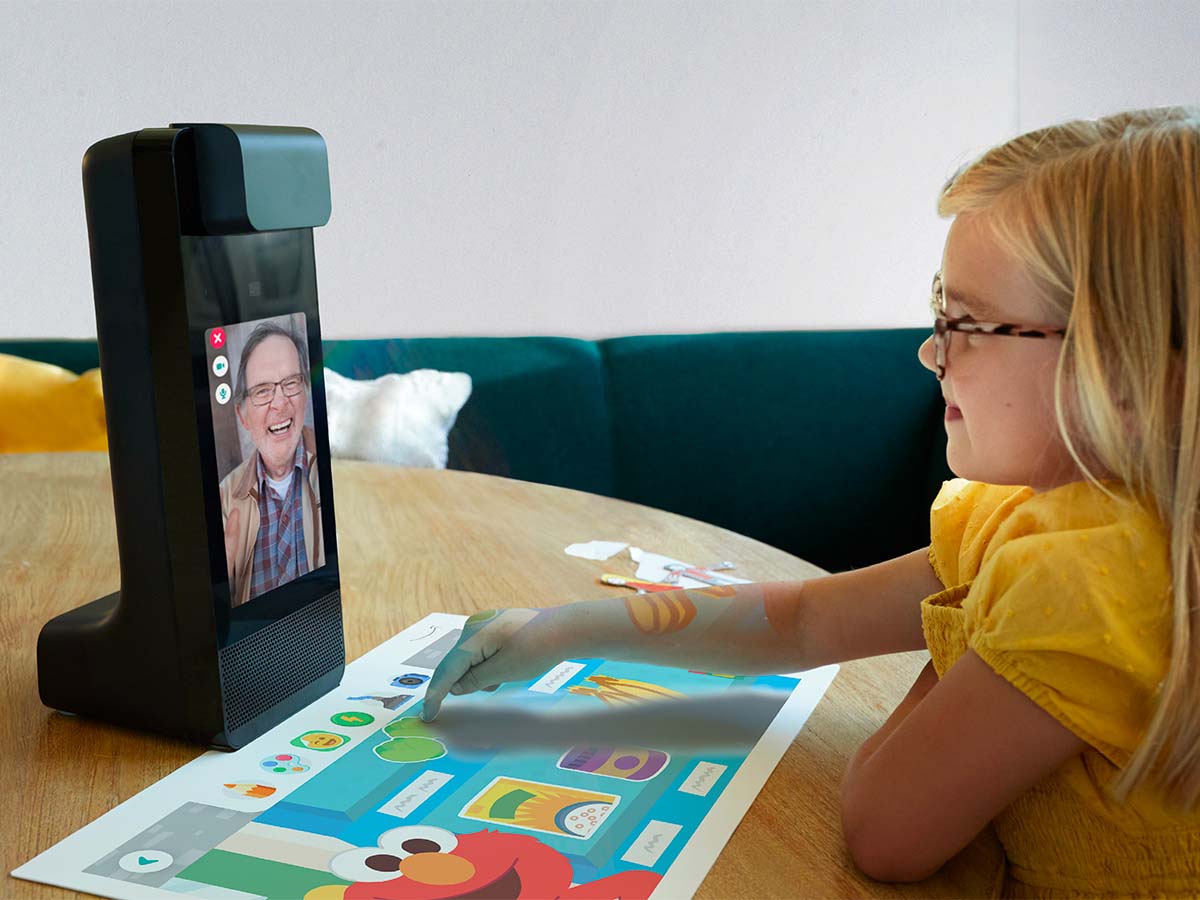 Amazon Glow is a video-calling device essentially. Like a squat Echo Show. But it has a trick up its sleeve because it's for kids to interact with far-off parents or grandparents. Glow features built-in games from the likes of Disney, Nickelodeon, Mattel and Sesame Workshop which it projects onto a tabletop (it works with the Amazon Kids+ subscription like Echo Dot Kids or Kindle for Kids). On the other end of the line, the parent/grandparent/whoever can see the game via an app on their tablet. It's clever stuff, but like other slightly out-there Echo devices, will it last a year?
6. The other stuff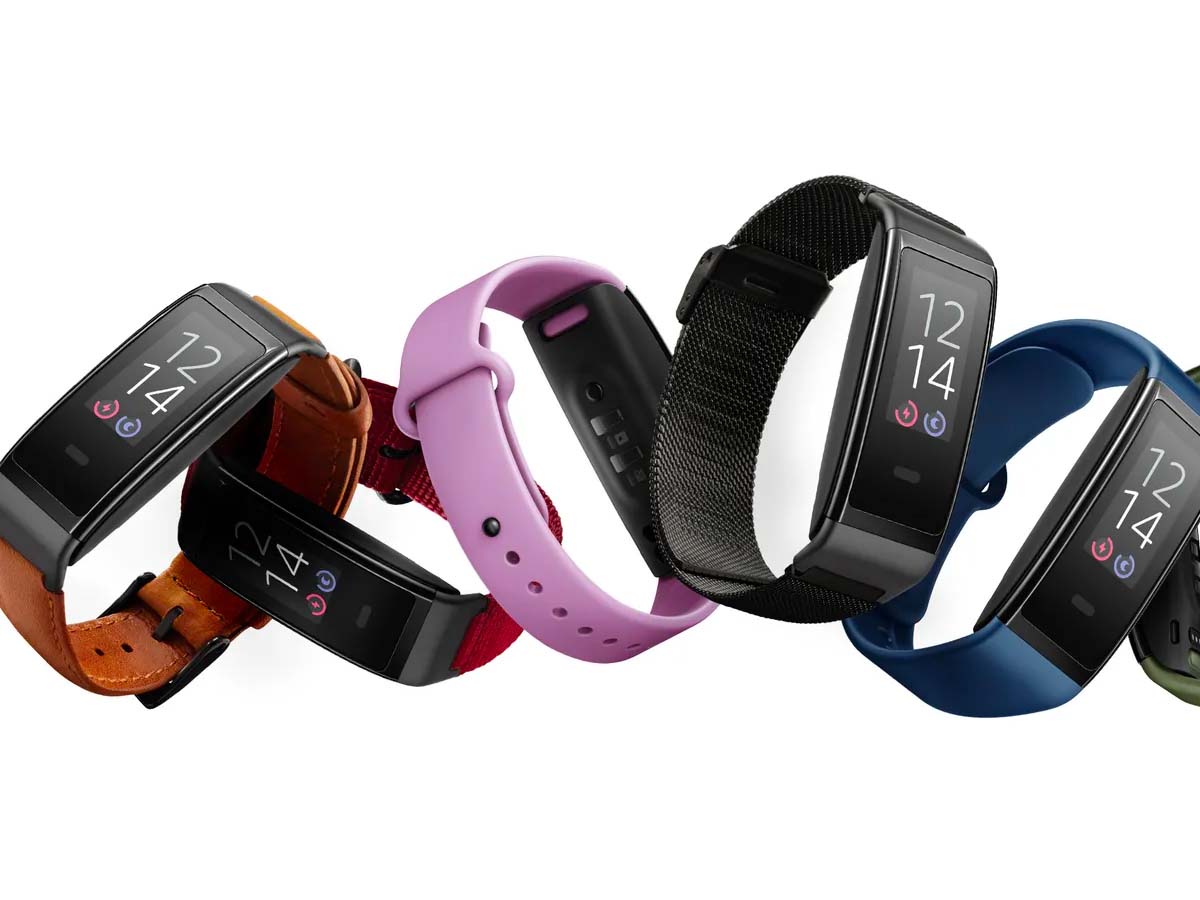 With an Amazon event, there's always plenty that doesn't immediately catch the eye but is still worth a mention.
Halo View is a new version of Amazon's US-only fitness tracker, now with a screen. It's like a Fitbit really… Halo Fitness is like Apple Fitness+ (spot the theme), while Halo Nutrition will tell you what healthy food to buy….probably from Amazon.
In terms of Alexa capabilities, you can now teach Alexa to recognise new sounds. If your fridge makes a beeping sound when it's left open you can tell Alexa to alert you. Disney is going to use Alexa for its own 'Hey Disney' assistant that will help people in Disney-owed hotels and parks.
Ring Virtual Security Guard is another layer on top of Ring's own security services that enable actual Ring employees to spring into action if alerted.
Selected Ring doorbells can now detect parcels that have been left and alert you/keep an eye on them. And, finally, there was also a new Ring Alarm Pro system, too.